China's Type-15 lightweight tanks, which were deployed during the military standoff with India in Ladakh last year, have been inducted into the PLA Navy Marine Corps'.
Indian Army Eyes 'Mountain Tanks' That Can Counter Chinese Swarm Drones & Its T-15 Tanks
These tanks were earlier deployed by the PLA only in plateau regions, where the heavy tanks have to struggle due to the lack of oxygen support. It has a powerful engine, which can operate under any challenging conditions, be it plateaus or beaches or any water net-intensive areas.
The Type-15 made its first official public appearance at the National Day Military Parade in October 2019. Within one year, numerous batches of Type-15 have been delivered to the PLA Army, especially to the Tibet and Xinjiang Military Commands, which protect China's western borders.
While India had launched the Russian-designed T-72 and heavyweight T-90 'Bhisma' tanks on the snowy terrains near the Ladakh border, China had deployed its lightweight T-15 tanks, The Eurasian Times reported earlier.
With its thin armor, the T-15 carries a 105-mm gun in place of the 120- or 125-mm cannons found on the heavyweight tanks. Its characteristics make it extremely suitable for high-altitude combats.
Why Marine Corps Inducted T-15
The T-15 also displays "excellent performance" in amphibious landing and fast reaction tasks, making it very suitable for the Marine Corps, Global Times reported quoting Chinese analysts.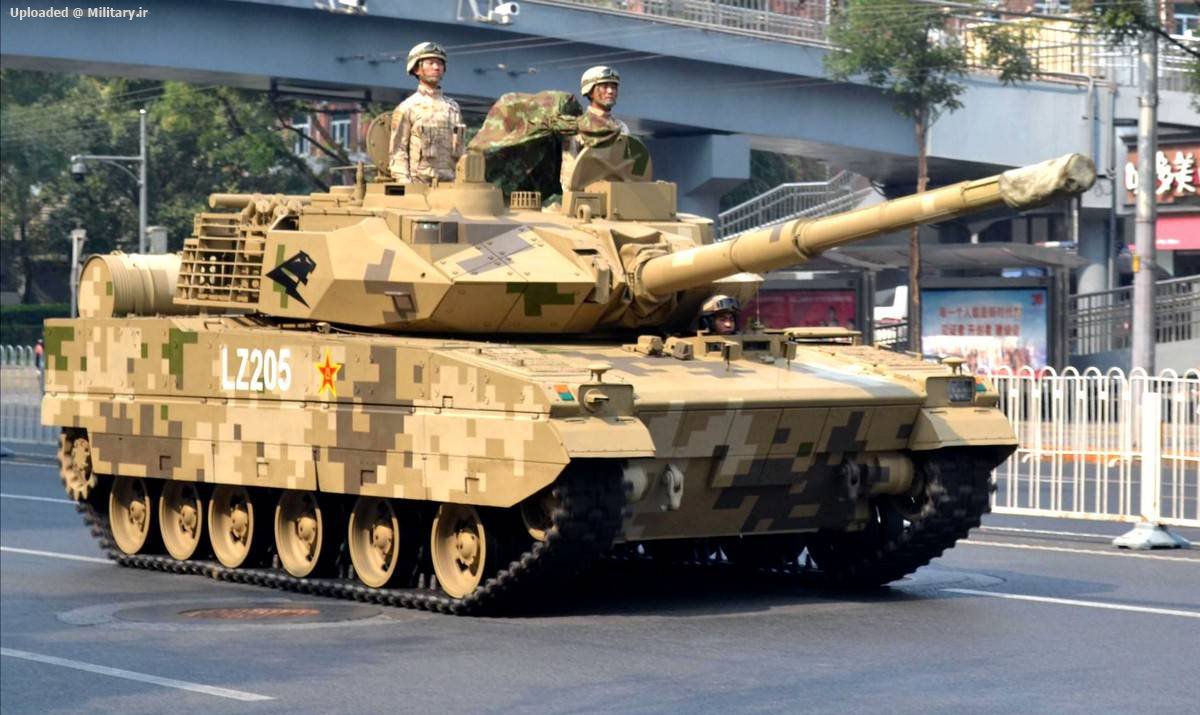 On June 2, state-owned China Central Television (CCTV) reported that the T-15 tank has been received by a PLA Marine Corps brigade and it has a Black Panther logo on its turret. According to reports, the marines went through a one-month testing process to get hold of the basic operational functions of this new equipment. 
The Marine Corps Brigade, which has participated in many key missions like the multinational joint exercises, escort tasks in the Gulf of Aden and the Yemen rescue mission, is now transforming its amphibious-only role into an all-terrain role.
High-Altitude Warfare: India Needs Russian Help To Counter Chinese Type-15 Lightweight Tanks
During an amphibious landing, a Type-15 can be transported to the landing zone via landing ships. Wei Dongxu, a Beijing-based military expert, told Global Times, after reaching the ground, the tank will perform better than an amphibious tank because of its higher mobility.
He added that it is also possible for a transport aircraft to airlift the tank, if required, for fast-reaction missions. According to one of the CCTV reports, large military aircraft like Y-20 can lift two Type-15 tanks for long-range transport operations.