Russia will likely strike (Western?) Decision Making Centers in Ukraine in case of HIMARS or Storm Shadow attacks on Russian territory, Russian Defense Minister Army General Sergei Shoigu warned on Tuesday, June 20, 2023.
General Shoigu claims Ukraine is planning HIMARS, Storm Shadow attacks on Russian territory.
According to the Russian Ministry of Defence (RuMoD), Army General Shoigu said, "Judging by our information, the Armed Forces of Ukraine command plans to launch strikes at Russian Federation territory, including Crimea, with HIMARS and Storm Shadow missiles.
"Deployment of these particular missiles out of the special military operation zone will be regarded as direct involvement of USA and UK in the conflict and will result in immediate retaliatory strikes at decision-making centers in Ukraine territory."
Putting Shoigu's Warning in Context
While it's true that Shoigu didn't categorically say that Russia would attack Western decision-making centers, he merely said "decision-making centers in Ukraine territory," it is also true that he didn't say "Ukrainian decision-making centers."
Keeping in mind the context of the warning, it can safely be assumed that the warning was directed at the nations poised to get directly involved in the conflict.
Nothing New About Russia Striking Decision-Making Centers
Russia has struck Ukrainian decision-making centers at least three times in the past. The most recent strike was on June 16, when the RuMoD stated, "…the Russian Armed Forces launched a long-range sea- and air-based high-precision group strike against one of the decision-making centers of the Armed Forces of Ukraine.
"The goal of the attack has been reached. The assigned target has been neutralized."
Earlier, on May 29, Russia struck the Main Intelligence Directorate of the Ukrainian Defense Ministry in Kyiv and grievously wounded its head Kyrylo Budanov.
When striking decision-making centers, which are located deep underground, Russia typically uses multiple Kinzhal or Iskander-M hypersonic missiles to first weaken the target and then destroy it.
Russian President Vladimir Putin referred to the strike on the Main Intelligence Directorate in his recent interaction with Russian media.
Clearly, General Shoigu's statement today warned of a climb up the escalation ladder in order to deter Ukraine and its Western backers from attacking Russian territory.
Reference to US/NATO Staffed Decision-Making Centers
The context and wording of General Shoigu's statement would imply – the decision-making centers involved in the HIMARS and Storm Shadow on Russian territory. In other words, decision-making centers staffed by US/NATO personnel.
HIMARS and Storm Shadow attacks invariably involve US/UK personnel on the ground in Ukraine, besides US/NATO military personnel on board ISR assets such as AWACS and RC-135. When targeting information is obtained through drones, the attacks also involve US/NATO personnel based in NATO countries and the US.
Russia is likely threatening to attack Western personnel based in Ukraine, deemed to be waging war against Russia.
The ATACMS Factor
It's likely that General Shoigu's warning today was prompted by reports that the US may supply Ukraine ATACMS precision-guided rockets, with a 300-km range, for use with HIMARS MLRS systems already supplied to Ukraine.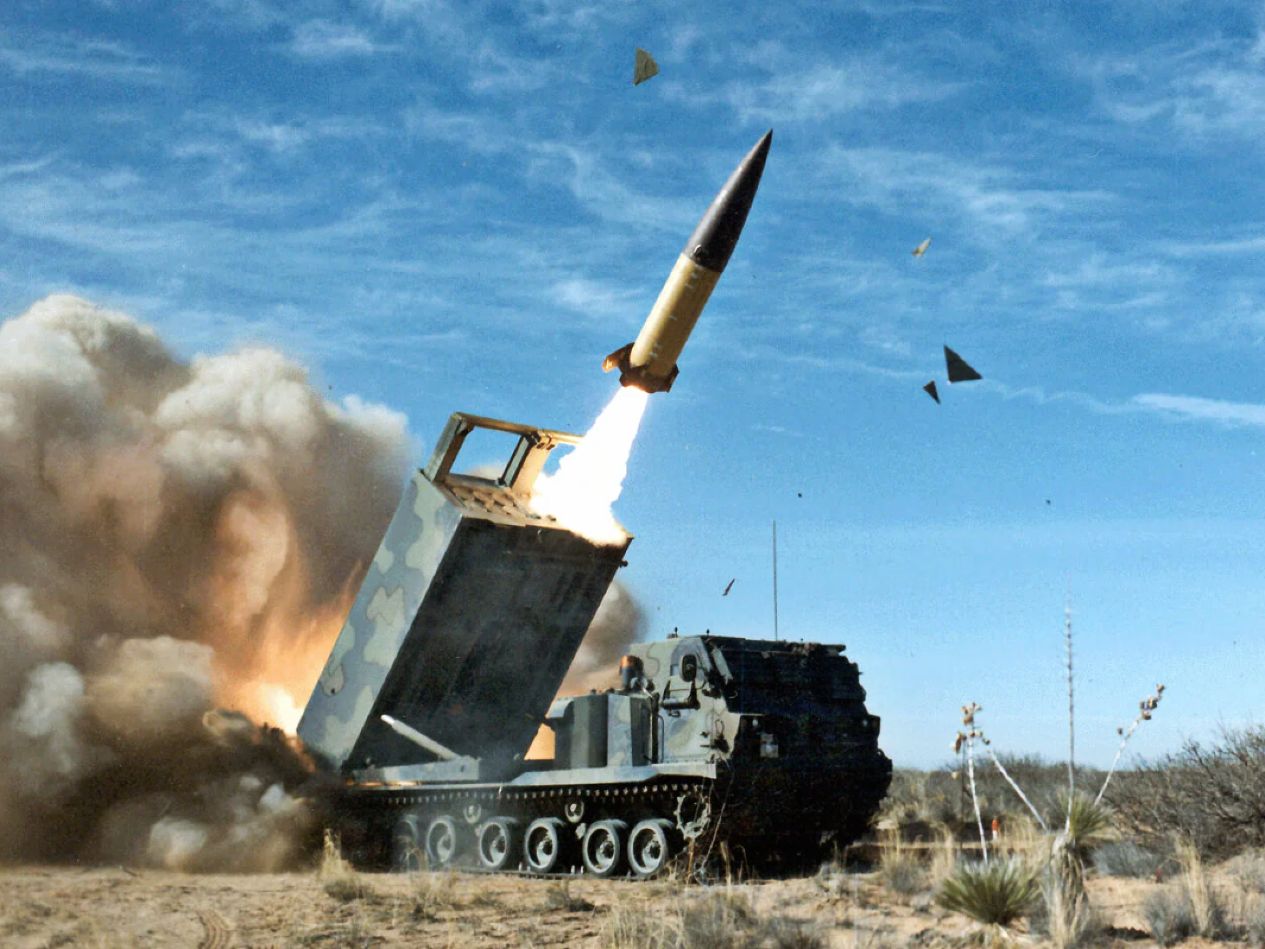 The US Congress has proposed to allocate $80 million for the procurement of ATACMS for the Armed Forces of Ukraine in the fiscal 2024 defense policy bill.
Ukraine could use the longer range of ATACMS rockets as a force multiplier to cover more sectors of the front line with the limited number of HIMARS systems available to Ukraine. However, Ukraine could also use ATACMS to strike targets deep within Russian territory, targets with little or no air defense cover.
Shedding The Fig Leaf Cover For Western Participation In The Conflict
Despite supplying Ukraine with some of its best weapon systems, training Ukrainian forces to NATO standards, and sharing with Ukraine intelligence and targeting information obtained through aerial and space-based assets, the West has continued to profess that it's not at war with Russia. Because its weapons and intelligence are not striking Russian territory, only killing Russians in what was earlier Ukraine.
Hitherto, the Biden administration has expressed concerns over the depletion of the limited US ATACMS stockpiles as well as the likely escalation resulting from the transfer of ATACMS to Ukraine.
The administration has instructed the Pentagon Chief to brief the congressional defense committees by the end of the year on the progress of using the allocated funds and the availability of ATACMS for Ukraine.
So far, the Ukrainian military command has used Storm Shadow missiles only in the territories of the DPR and LPR. However, Kyiv has never been coy about its desire to hit Crimea with British missiles.
The day Western weapons start to strike Russian territory, Russia would have the justification to attack Western interests in Ukraine. Indeed, it could well be that General Shoigu is warning of attacks on US/NATO decision-making centers in Ukraine, including embassies and liaison centers.
Interestingly, the Western media appears to be playing down General Shoigus's warning about "immediate retaliatory strikes."
The FT, for example, quotes General Shoigu as saying, "[Such] use of these missiles . . . will mean full involvement of the US and Great Britain in the conflict and will entail immediate strikes on [government sites] in the territory of Ukraine."
The fact that the Western media is playing down General Shoigu's caution is a good indication that the warning isn't trivial verbiage.
Conclusion
General Shoigu's statement today implicitly conveys to the West how it intends to respond if the West doesn't stop Ukraine from using Western long-range weapon systems against Russia.
Russian political and military leadership has shown great restraint in the face of successive Western escalations through the supply of high-precision long-range rockets and missiles  – HIMARS, HARM, GLSDB, JDAM-ER, and, most recently, the Storm Shadow – as well as advanced air defense systems such as Patriot, NASAMS, and IRIS-T.
In order not to lose credibility at home, Russian leadership – political and military – can't let Ukraine attack targets deep within Russian territory without retaliating.
Vijainder K Thakur is a retired IAF Jaguar pilot. He is also an author, software architect, entrepreneur, and military analyst. VIEWS PERSONAL
Follow the author @vkthakur