Faced with difficulties in procuring crucial components for producing some advanced equipment, Russia is suspected to be "repurchasing" some equipment that it previously sold to Asian partners, India and Myanmar.
These claims were made by the Japanese news outlet Nikkei Asia which reportedly analyzed customs clearance data before making the assumption. The publication said the survey found documents of Russian repurchases of missile and tank parts that had previously been shipped to Myanmar and India.
EurAsian Times has reached out to the Indian external affairs ministry for comments and is awaiting a response. The story will be updated once an official comment is received. 
The report contends that Russia may be reimporting parts to upgrade older weaponry intended for use in Ukraine with assistance from nations with which it has strong military ties.
After being slapped with international sanctions, Russia has reportedly been faced with a shortage of components necessary to manufacture some cutting-edge equipment.
Since Russia's full-scale invasion of Ukraine, the US, European countries, and Japan have restricted exports of commodities with possible military uses to Russia. According to previous reports, this has led to Moscow exploring buying options from other friendly countries that have not joined the sanctions regime.
According to traditional trade data, Russia formerly relied on Western technology to create optical equipment, but the trade sanctions made it difficult for Russia to obtain the necessary parts.
Nikkei looked at statistics on Russia's imports of weapons parts, such as tanks and missiles, from sources like Exim Trade Data of India, ImportGenius, an American research expert, and other sources. The findings are interesting.
For instance, on December 9, 2022, UralVagonZavod, which makes tanks for the Russian military, imported military equipment from the Myanmar army for $24 million. According to the registration, the components repurchase the components produced by UralVagonZavod.
According to the harmonized system (HS) codes for the reimported products, the corporation likely made a second purchase of 200 cameras and 6,775 sighting telescopes for use in tanks. EurAsian Times could not independently verify these claims.
The 2023 edition of "The Military Balance," a yearly assessment released by the British research tank International Institute for Strategic Studies, estimates Russia has a stockpile of about 5,000 tanks.
"Russia has a lot of old T-72s [tanks] in storage that needs modernization and could be sent to the front line afterward," said Russian analyst Oleg Ignatov. "I can add that optics is a big problem for the Russian military-industrial complex. It's plausible that they are trying to get optics this way."
Not just Myanmar, India has also allegedly been selling some components to Russia. In August and November 2022, the Russian NPK KBM, also known as the Machine-Building Design Bureau, which is in charge of producing missiles, paid $150,000 to the Indian Ministry of Defense for a total of six parts for a night-vision sight for ground-to-air missiles.
The KBM had originally produced all the components required to ensure that the missiles could operate in low light and at night, initially delivered to India in February 2013. There were no records of the products being delivered back to India as of the end of March this year. There have been speculations that Russia may have reimported the parts for repairs.
However, analysts who spoke to the publication said the large number of military products involved in the imports and the timing meant defects were an unlikely cause for the buybacks.
Buying From Asia In The Face Of Western Sanctions
According to a previous report by the Central for Strategic and International Studies (CSIS) that analyzed the effects of Western sanctions on Russia, these sanctions led to a shortage of high-end international components and pushed Moscow to choose lower-quality substitutes.
The research further noted that Moscow's attempts to replace imports with domestic production have been failing. This eventually affects Russia's capacity to produce, maintain, and transfer cutting-edge weaponry and technology to the Ukrainian battlefield.
As a result, while the quality of the military hardware used by the Ukrainian army keeps improving thanks to Western assistance, the quality of Russia's armaments keeps declining.
This, along with Russia's massive loss of equipment on the battlefield, may have warranted buying back equipment and crucial components from India and Myanmar. India, for one, is the biggest arms importer from Moscow and its most trusted defense partner.
India has kept up its imports from Russia despite Western sanctions on Russia and international calls for India to halt trade with Russia in the wake of the Ukraine war. In the last five years, Russia has given India armaments worth $13 billion, making it the largest importer of Russian weapons.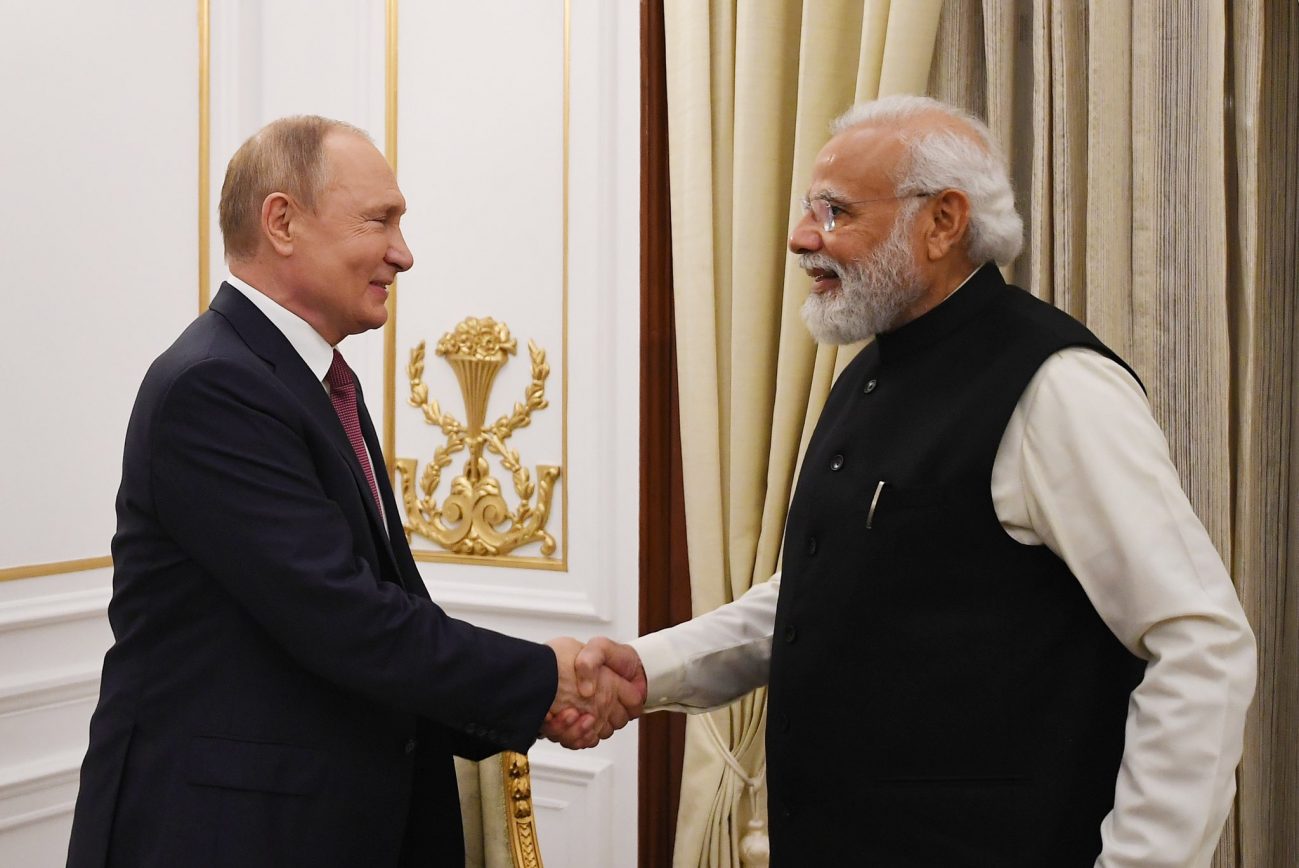 On the other hand, recent reports indicate that Myanmar has purchased weaponry worth $1 billion since it seized power in a coup in 2021. Most of this weaponry has been purchased from Russia and China. This would likely make Myanmar a trusted partner for buying back equipment if the Nikkei survey is authenticated.
Crippled by the sanctions imposed by the West, Russia resorted to one of its most dependable defense allies, India, for assistance late last year. A fourteen-page list of merchandise has been delivered to New Delhi.
Reeling under sanctions, Russia reportedly offered India a list of more than 500 products for possible delivery of goods. Some unnamed sources claimed that the list included parts for vehicles, trains, and aircraft. The list is merely a preliminary indication of what will be exported and in what quantities.
However, the essential items Moscow is looking for in New Delhi are the components for its helicopters and planes. The report provides a list of sought-after products but does not specify if these components would be used for military aircraft.
Contact the author at sakshi.tiwari9555 (at) gmail.com