The Pentagon has finally approved a waiver for the F-35 stealth fighter embroiled in controversy over using a Chinese-made alloy. While it has been seen as a lease of life for the aircraft awaiting delivery, China is convinced that this indicates American dependence on Beijing.
Next Frontier In Jet Aviation – Russia, US, Japan & Australia Race To Master Next-Gen Propulsion System
Chinese analysts told state-run media Global Times that the US military's reliance on Chinese rare-earth products had been exposed by a waiver that permits alloy with Chinese origins to continue to be used on F-35 fighter jets.
As a result, China may choose to restrict the export of such strategic resources to protect its national security.
EurAsian Times reported that Pentagon had temporarily suspended the delivery of F-35 fighter jets after discovering that a magnet in the Honeywell-built turbomachine was made using a cobalt and samarium alloy developed in China. At the time, it was revealed that the Chinese alloy is present in all 825 F-35s delivered to date, regardless of variation or buyer.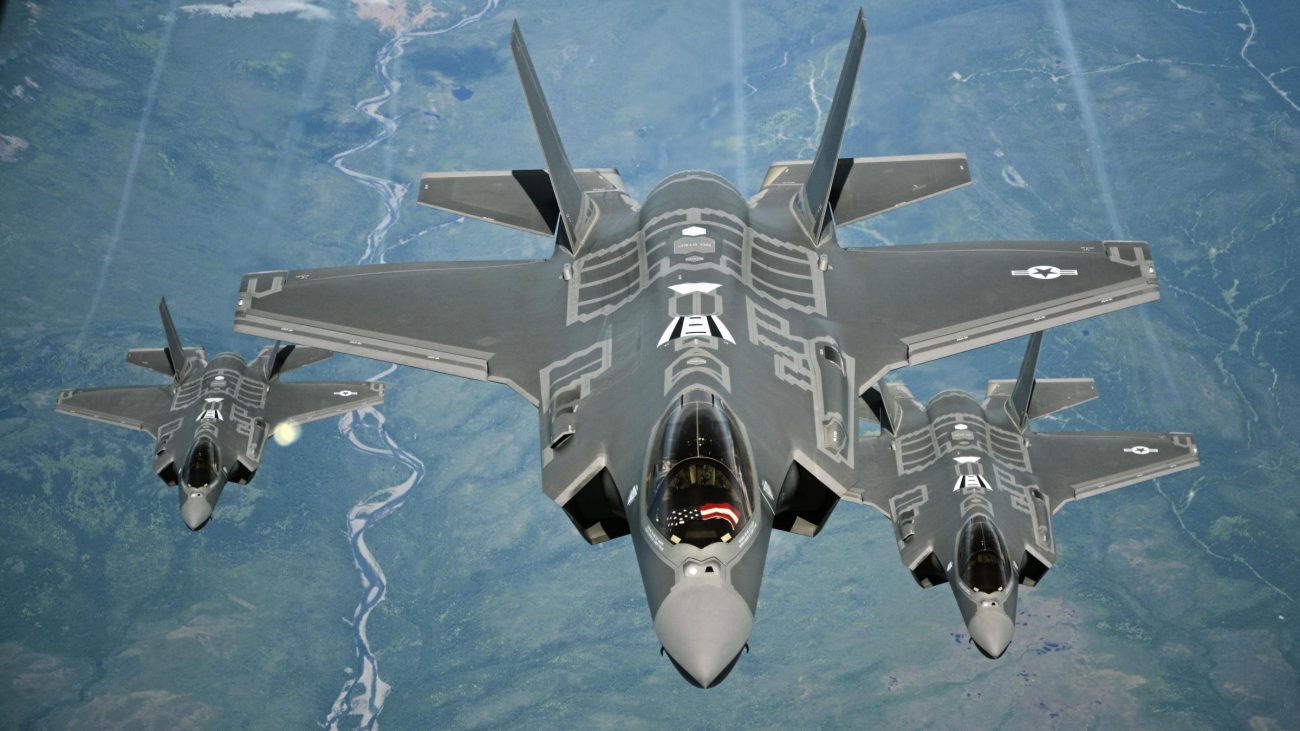 Just days after Pentagon halted the delivery, the F-35 Joint Production Office informed that it had decided to ask for a national security waiver to permit deliveries to continue, even though the Lightning II Joint Strike Fighter contains a Chinese component in violation of Pentagon purchase norms.
Complying with the request made by the F-35 JPO, Pentagon's Chief Weapon Buyer William LaPlante signed the waiver on October 8 permitting the use of the alloy. US regulations prohibit any unapproved Chinese component in the aircraft.
According to LaPlante, the acceptance of the aircraft is required for national security reasons. He said this waiver is valid until the last aircraft covered by the contract is accepted, which is anticipated to happen in October 2023.
However, the waiver has been seen in China as American dependence on rare earth metals produced in China. Chinese state-run publication China Daily earlier said that the incident showed a ridiculous situation of high anxiety the US administration has forced upon itself due to the self-inflicted red scare.
US Supply Chain Fallacy Or China-Dependence?
According to Yang, manager of a state-owned rare-earth enterprise in Ganzhou, China has a competitive advantage in the middle- to downstream production of rare-earth magnets, and the US effort to ban imports of China-origin alloy from military equipment is practical "a mission impossible" from both a short- and long-term perspective.
"China is the only country in the world that has developed the ability to extract samarium and cobalt rare-earth metals, which means the middle product samarium oxide is almost 100% made in Chinese factories. We also account for over 70% of the final product of samarium-cobalt rare-earth magnets. How can Washington take out Chinese rare-earth products from its jets in such a scenario?" Yang said.
According to researchers, other US weaponry and equipment may contain Chinese rare-earth items. This argument by Chinese analysts has merit as it is not the first time a prohibited Chinese component has been found in an F-35.
The Pentagon was forced to suspend rules routinely to keep the fighter program on track in 2012 and 2013. Other military aircraft, such as several Lockheed Martin F-16 fighters and the Boeing B-1B bomber, were also found to contain Chinese elements in 2014.
Wei Dongxu, a Beijing-based military expert, stated that China should think about enforcing more stringent export controls on rare-earth products, which are strategic resources because the US uses them for military purposes that could undermine China's sovereignty, territorial integrity, and development interests.
China's adversaries, including Japan and South Korea, deploy F-35s in the Indo-Pacific. Further, Lockheed Martin is one of the US arms companies that China has sanctioned for providing weapons and equipment to Taiwan, which could be another reason for Beijing to bar the export of alloy to the American defense giant.
On its part, the US has blamed the use of the alloy as a supply-chain fallacy that it has vowed to look deep into and correct. At the time of the ban last month, LaPlante said that the main problem was not the alloy itself but how complicated the supply chain for the defense industrial base may be. He stated that contractors needed to understand their supply chains better.
The JPO said in a statement that an alternative source for the alloy would be used in the future. Additionally, Lockheed Martin assured the Pentagon that magnets produced from a different alloy employing components from the United States would be used going forward in the production of turbomachines.