It seems Russia has found a way to spend the Rupees it earned from selling hundreds of millions of barrels of crude oil to India.
The stalemate on the currency of payment has caused a delay in the delivery of the two systems of S-400 surface-to-air missiles (NATO nom de guerre SA-21 'Growler'). Russia has now ordered 24 cargo ships with an Indian shipyard to help it spend some of the Rupees in its coffers.
The announcement of collaboration between the Goa Shipyard Limited (GSL) and the Russian Export Center came when Russian officials were in India to discuss the delivery schedule of the remaining two batteries of S-400s.
It is projected that by 2027, GSL, a Government of India-owned military ship maker, will have completed the construction of 24 cargo ships that will traverse the Caspian Sea. During the international forum in Astrakhan on October 25, Dmitry Dubovik, director of the Caspian International Integration Club "North-South," announced it.
The deal is pegged as a win-win situation for India and Russia seeking to trade despite the sanctions from the West. In fiscal year 2022, India exported 3,139 items to Russia, including machinery, chemicals, marine products, and pharmaceuticals, valued at US$3.14 billion. On the import side, India imported 1,225 items from Russia in fiscal 2022, including crude oil, petroleum products, precious stones, and vegetable oil, valued at US$46.21 billion.
However, the two countries are facing problems owing to the sanctions. In 2022, Bloomberg reported that the Kremlin's foreign-currency reserves were frozen, and Russia was shut out of the SWIFT network, effectively closing it off from the global financial system. India has refused to pay Russia in US dollars over concerns that it may face secondary sanctions and won't pay in Rubles because of worries about obtaining Russia's currency on global markets at a fair rate.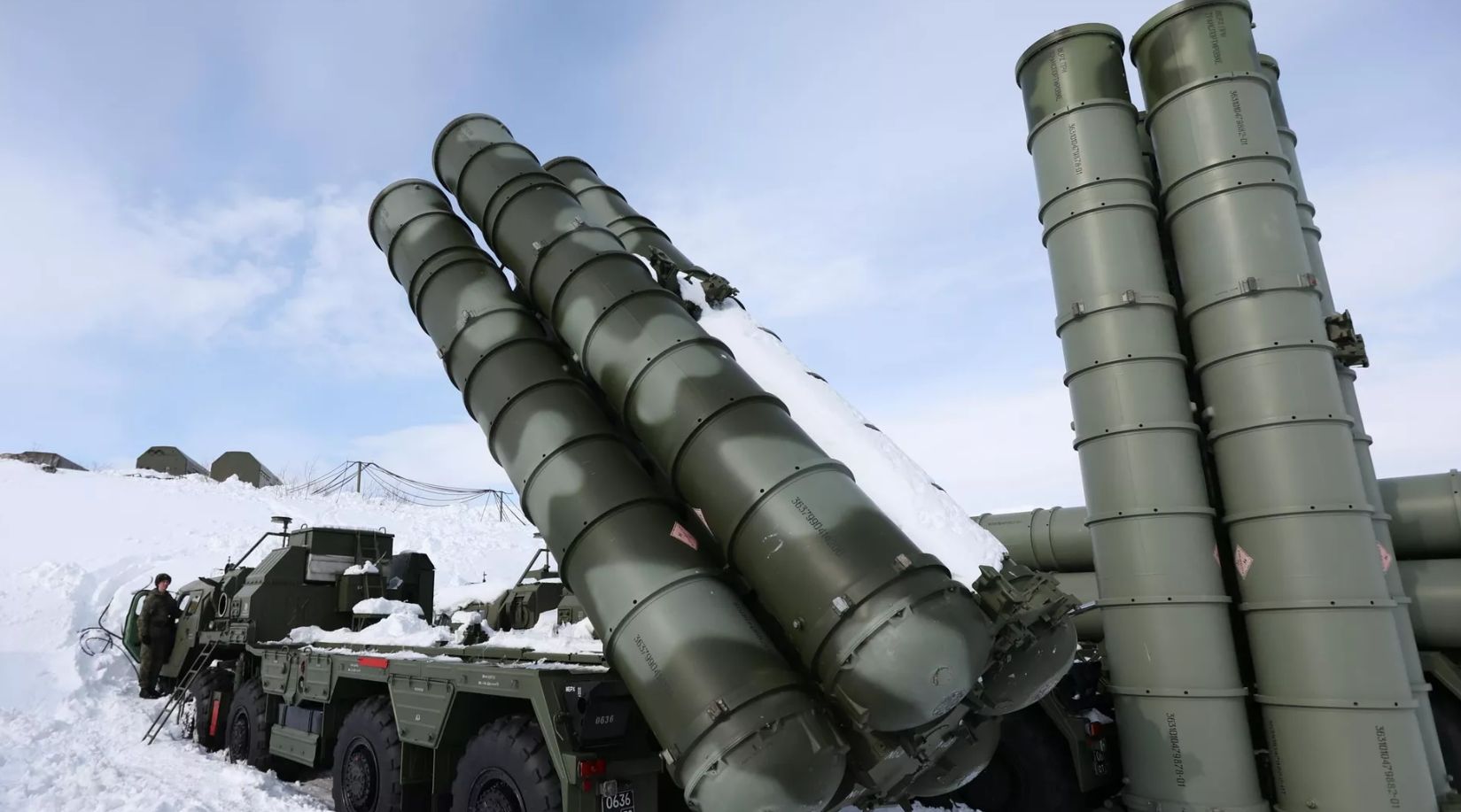 The report said that the standoff between India and Russia over the currency has resulted in more than US$2 billion in payments from India being held up for over a year. Russia, in turn, has halted credit needed to purchase US $10 billion in spare parts and two S-400 air-defense systems, according to the report.
The two countries had decided to pay for S-400s in Indian Rupees to reduce dependency on the US Dollar. However, the Russia-Ukraine war has financially isolated Moscow.
As per Politico, till September 2023, India has already bought more than half a billion barrels of crude, an almost tenfold increase since 2021, the year before the war, according to statistics collected by analytics firm Kpler. As a result, an estimated US$1 billion worth of rupees is landing in Moscow's coffers each month.
Russian Foreign Minister Sergey Lavrov acknowledged the dilemma. "We've accumulated many billions of rupees that we haven't yet found a use for," he said during a press conference following the G20 summit in New Delhi.
The biggest impediment for India to pay in its currency is that it is only partly convertible, and for more significant transactions, the nod needs to come from New Delhi itself. India instead has come up with an out-of-the-box solution to the problem – to reinvest rupees in the Indian economy.
It is a lucrative deal for war-embroiled Russia seeking long-term investments and return on its money to keep its war machine going.
India's Balancing Act
New Delhi-Moscow has shared close military ties even with India during the peak of the non-Alignment movement (NAM). India has been the first importer of many state-of-the-art platforms from the erstwhile Soviet (like MiG-21s).
This has not escaped the Western countries. Recently, a report from the UK's House of Commons underlined the need to reduce this dependence consciously.
India is also relatively dependent on Russia for military equipment. According to a 2020 working paper by the Stimson Center, 70 to 85 percent of India's military platforms are of Russian origin. India's current aircraft carrier, INS Vikramaditya, was converted from a Russian Navy decommissioned cruiser carrier. The 'backbone' of the Indian Air Force is the Russian Su-30, the report acknowledges.
Taking note of India's efforts to wean off Russia for its military needs, the report suggests that as part of its 2030 road map with India, the UK should help India achieve the goal. "The Indians are painfully aware of that dependency from Russia, the problems it brings about, and the vulnerability it creates in so far as China is concerned," the report notes.
India's efforts to diversify its defense imports are reflected in statistics, as in 2018, India's dependency on Russia for defense imports has decreased to about 35 percent. Seventy percent of India's military equipment is still of Russian origin, but not the new stuff. S-400 order has been one major defense equipment that India purchased from Russia in recent times.
India inked a US$5 billion deal to purchase S-400 with Russia in 2018, despite the agreement potentially putting it in the crosshairs of Washington's Countering America's Adversaries Through Sanctions Act, a federal law passed in 2017 that imposed new sanctions on Iran, Russia, and North Korea.
The reaction from US officials was muted in December 2021 after India announced during a visit to New Delhi by Mr. Putin that supplies for that system had started arriving.
Many in the US Congress echoed India's position that the purchase was needed to counter the threat of China. James O'Brien, nominated by President Biden to oversee sanctions policy at the State Department, said in his confirmation hearing that the United States was discouraging the purchase but that any prospect of penalizing India would have to be weighed against the "important geostrategic considerations, particularly with the relationship to China."
According to Russia, this missile can destroy and detect targets flying as low as 100 feet to as high as 40,000 feet. The entire system can be readied to fire within a few minutes. The missiles and launchers are mounted on cross-country trucks. The IAF has already operationalized three of its S-400 air defense missile squadrons along borders with China and Pakistan.
Post Russia's armed march on Ukraine, not only did India refuse to condemn Moscow, it continued to purchase discounted Russian oil that some critics saw as a flagrant violation of sanctions aimed at crippling Moscow's finances.
India has escaped criticism from the West for its closeness to Russia, as the US termed it the "lynchpin" of its Indo-Pacific policy to counter the rise of China. The US has also seemed to be recognizing that India's relationship with Russia has historically followed a very different course to that of the West. India's ties with Russia had "developed over decades, at a time when the United States was not able to be a partner to India."
Ritu Sharma has been a journalist for over a decade, writing on defense, foreign affairs, and nuclear technology.
She can be reached at ritu.sharma (at) mail.com