Chinese Premier Li Keqiang on March 5 presented proposals for a 1.45 trillion yuan ($230 billion) defense budget for the fiscal year 2022, up 7.1% from $209 billion last year.
"Government at all levels must give strong support to the development of national defense and the armed forces, so unity between the military and government and between the military and the people will remain rock solid," said Li said in his address to National People's Congress (NPC), China's parliament.
According to official data, the hike in this budget is the fastest since 2019 when China's defense spending rose by 7.5%. The next two years saw an increase of 6.6% (in 2020) and 6.8% (in 2021).
According to the state-owned media Global Times, this increase in budget is based on security challenges China is facing on several fronts such as the US naval and aerial missions in the disputed South China Sea near Chinese controled islands and growing tensions with India along the Line of Actual Control (LAC), the de facto border between the two nuclear-armed neighbors.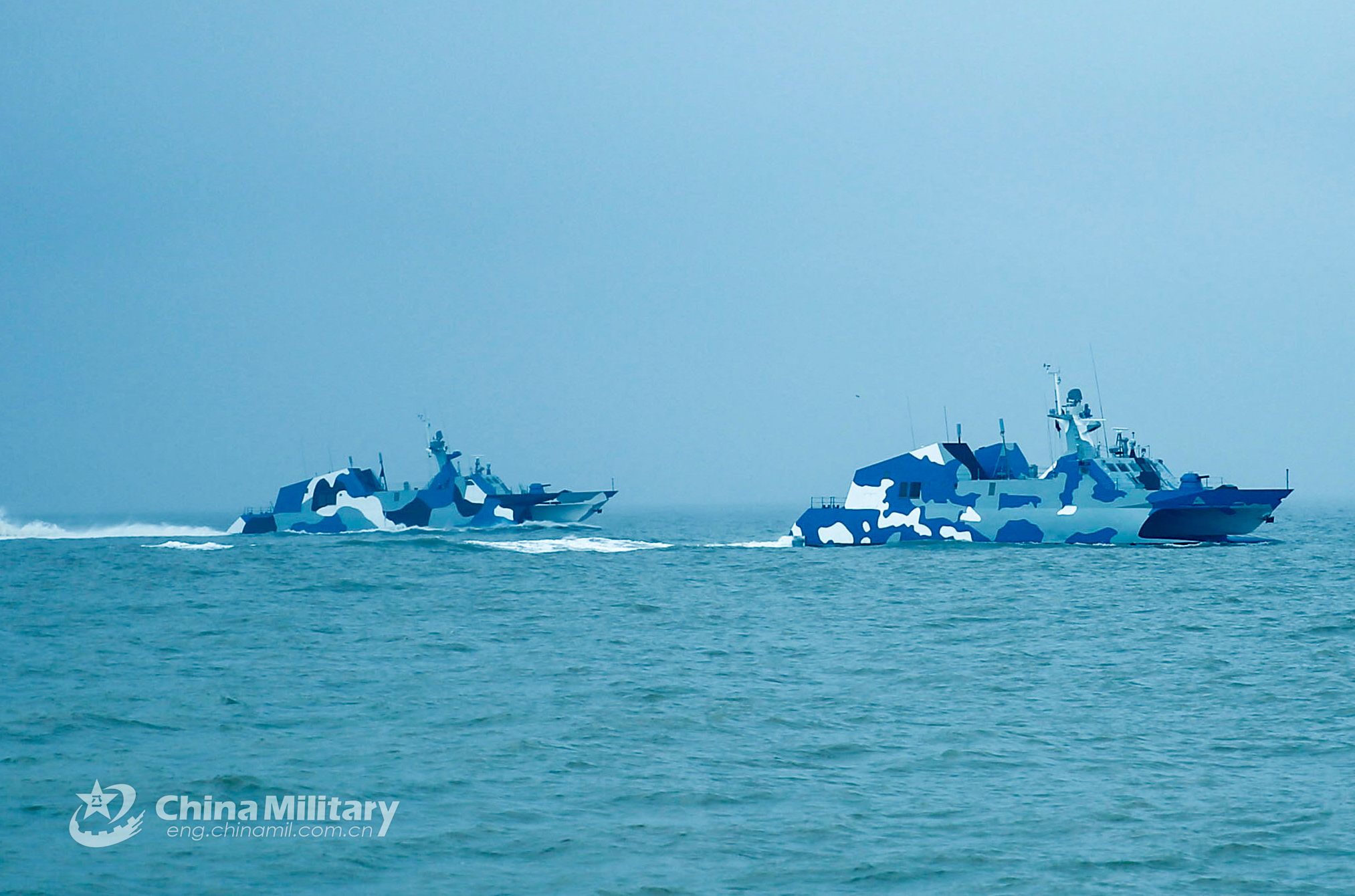 Beijing claims the US conducted intensive military exercises near China in 2021, as its aircraft carrier strike groups and amphibious ready groups entered the South China Sea 13 times, more than double the activities of 2020.
At least 11 US nuclear-powered attack submarines were spotted in or near the SCS last year, according to the South China Sea Strategic Situation Probing Initiative, a Beijing-based think tank.
Western analysts believe Beijing under-reports the real numbers as China is far less transparent about how it allocates its defense spending.
In a defense white paper released in July 2019, China has offered a breakdown of its military expenditure across three categories — personnel, training and maintenance, and equipment – for the years 2010-2017. The paper shows that the share of total spending allocated to equipment rose from 33.2% to 41.1% over this period.
J-20 Production To Be Scaled Up
A major chunk of the proposed defense spending will be dedicated to the modernization of the PLA Navy, which will probably unveil its third aircraft carrier this year. Funds will also be allocated for an increase in the production of the J-20 stealth fighter jets and the modernization of China's nuclear force, Chinese observers say.
Also, Beijing is mindful of emerging challenges from new weapons that are being developed by the US.
"The US' new weapons and equipment, like the next-generation attack nuclear submarine, destroyer, fighter jet, and B-21 bomber and hypersonic missiles, are also being developed with China in mind," a Chinese military expert told the Global Times, requesting anonymity.
For years, China has been trying to bridge the gap with the United States. For example, PLA Navy has two aircraft carriers as compared with 11 belonging to the United States Navy.
Kuo Yu-jen, a security expert at Taiwan's National Sun Yat-sen University's Institute of China and Asia-Pacific Studies told Reuters that Beijing was being forced to spend more on research and development in light of the China-US technology war.
"Costs for China's third and fourth aircraft carriers are going up, too," Yu-jen said.
The US military spending was increased by $25 billion to $778 billion for the year 2022 while going ahead, President Biden is expected to ask Congress for the defense budget exceeding $770 billion for the next fiscal year.
India has also increased its military budget this year by 9.8% up to INR 5.25 trillion (USD 70.6 billion), in which the modernization budget accounts for 32% of increased overall spending.
The bulk of this increase is due to the massive hike in the Navy's procurement budget in view of maritime challenges that India faces from the Chinese PLA Navy, which is increasing its forays into the Indian Ocean.