Taiwan has claimed that a Chinese maritime patrol aircraft crashed in the South China Sea earlier this month. 
The incident was first revealed on Twitter by a Vietnam-based reporter, Duan Dang, citing unnamed sources. A Shaanxi Y-8 Maritime Patrol aircraft had crashed off the coast of Sanya, a city on China's Hainan Island that runs parallel to northern Vietnam, on March 1, he tweeted.  
According to my exclusive sources, a Chinese maritime patrol aircraft Y-8 lost contact in the southwestern area of ​​Sanya on the afternoon of March 1. Soon after, China launched a SAR operation and concealed it with drills from March 1 to March 2.https://t.co/NEod3dZUzJ

— Duan Dang (@duandang) March 6, 2022
In another Twitter post on March 6, Dang claimed that China is holding military drills to disguise search and rescue activities off the coast of Vietnam. 
Taiwan's National Security Bureau Director-General Chen Ming-tong on March 10 confirmed that a PLA plane had crashed into the South China Sea on March 1, according to Taiwan News.
Dang said in his newsletter on March 9 that China was still "actively searching" for the missing maritime patrol aircraft. "The coast guard and research ships were only moving slowly within small areas, suggesting they were on a searching mission. Dozens of other naval ships were also continuously patrolling this area," Dang added.
Chen Ming-tong, Taiwan's chief of intelligence, refused to provide additional information on this. However, Chen suggests that while the world is focusing on Russia's invasion of Ukraine, it is giving less attention to the South China Sea, and that China is seizing the opportunity to "test the limits of the United States and other South China Sea claimants".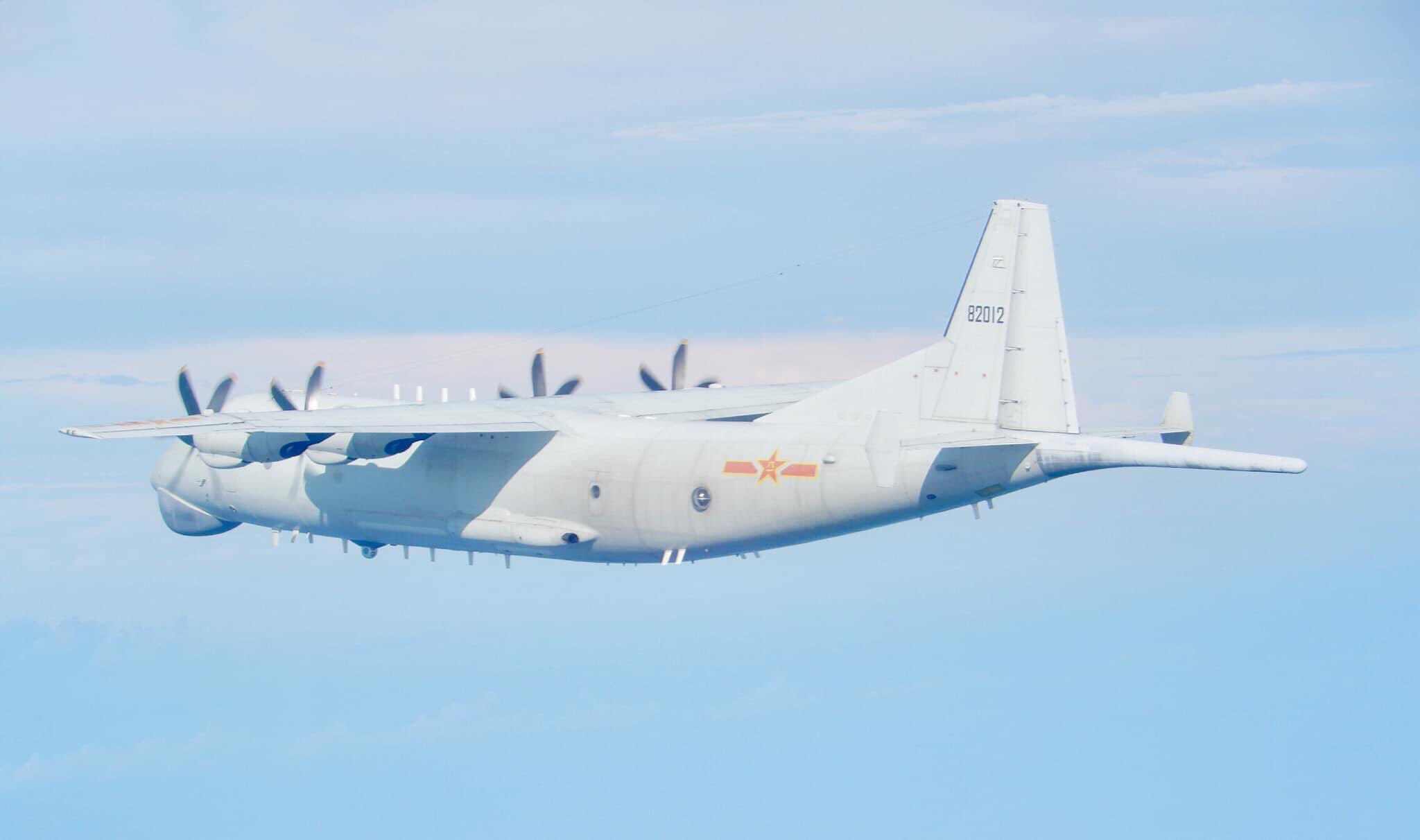 Taiwan's Deputy Defense Minister Po Horng-huei said it would be difficult to ascertain whether the downed Y-8 aircraft had previously violated Taiwan's southwestern Air Defense Identification Zone (ADIZ) or not. 
Chen and Po were briefing lawmakers on Taiwan's military, foreign affairs, and intelligence services' assessments of the Russia-Ukraine crisis and its potential impact on cross-strait relations, as well as emergency plans.
The Hainan Maritime Safety Administration, China, released a navigation warning on March 4 prohibiting ships from approaching an area of the Gulf of Tonkin that was blocked for military drills until March 15.
The area falls within Vietnam's exclusive economic zone (EEZ), and the Vietnamese Foreign Ministry objected to PLA drills, requesting that China respect its EEZ and continental shelf. However, China's Foreign Ministry replied, stating that "it is reasonable, lawful and irreproachable for China to conduct military exercises on its own doorstep".
Over the past two years, the PLA has made regular incursions into Taiwan's ADIZ, with Y-8s commonly featured in their missions. Beijing is yet to confirm the incident, but Taiwanese media observed a sharp decline in Y-8 flights across Taiwan's ADIZ. No Y-8 flight was reported from March 2 to March 7
Y-8 Maritime Patrol Aircraft
The Y-8X or Y-8 MPA is a four-engine turboprop maritime patrol aircraft (MPA). It's the PLA Navy's first long-range maritime patrol plane. A small fleet of planes is operated by the PLA Naval Aviation Corps. 
The land-based Y-8X is capable of conducting maritime patrol, surveillance, anti-submarine warfare, and search and rescue (SAR) missions. The plane is based on the Y-8 turboprop transport aircraft. The Chinese Y-8 is a licensed version of the Soviet / Russian An-12 Cub aircraft. 
The Y-8X special mission version is the first to be developed from the Y-8 military transport aircraft. Shaanxi was allocated the development program in October 1983, and the design concept was accepted by the PLAN in November 1984. 
In less than a year, the aircraft development was finished with the execution of flying testing. In late 1984, the first Y-8 MPA was handed to the PLAN. 
The plane is outfitted with infrared anti-submarine detection technology, such as sonobuoys and a sonar receiver. For aerial images, low-altitude, medium- to high-altitude optical cameras, as well as an infrared camera, are placed.
The Y-8 MPA is also equipped with an avionics suite and mission equipment. The aircraft is outfitted with a Doppler navigation radar, a radio compass, a radio altimeter, a beacon marker receiver, and a friend or foe identification (IFF). The under-chin dome houses an APSO-504(V)3 surface search radar. In addition, the aircraft has an inertial navigation system (INS) and an Omega global navigation system.
A few years ago, China also unveiled a new variation, the Y-8Q, which is composed of older Y-8Js and Y-8Xs. Last year. China's state-controlled CGTN news channel published a 60-second video showing the Y-8Q anti-submarine warfare aircraft capabilities.
"The Y-8Q has been involved in 70 percent of all incursions since September 2020. This makes the type the most common intruder into Taiwan's ADIZ," according to an article written by Olli Pekka Suorsa, an assistant professor at Rabdan Academy in the UAE.