Even as Russia and Ukraine battle it out, a similar situation is building up between China and Taiwan. With the playbook ready, Beijing seems to have started the groundwork for an attack.
Taking a leaf out of Moscow's preparations, Beijing could also be bracing itself for an armed conflict.
Moscow's preparations for the Ukraine war began much before. Russia had started buying gold on a massive scale and had slashed its investments in western countries to fortify its reserves against impending US and NATO sanctions.
Similarly, last month, China conducted a high-level meeting to protect its overseas assets. Beijing wants to avoid Russia-like sanctions imposed by the US and NATO.
However, Moscow isn't ruffled by the sanction imposed on it. Russia has stopped gas supplies to Europe and seeks payments in Rubles instead of US Dollars, strengthening its currency.
China Getting Ready
Beijing has everything going in its favor now. With the US beleaguered after its 20-year war in Afghanistan and the Ukraine war likely to extend for a few months more, China's final pounce on Taiwan could be just around the corner.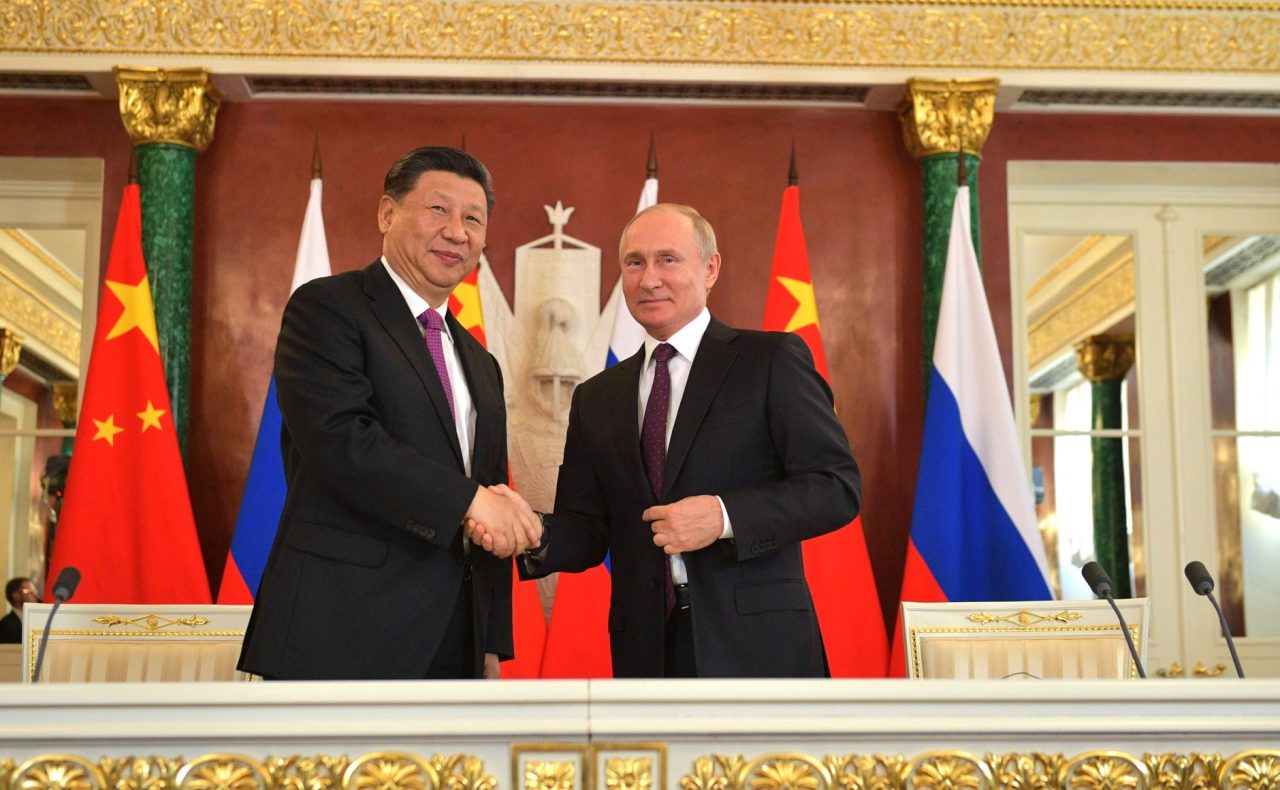 The world is alarmed and businesses are rushing to pull out their investments from China. There seems to be a shift in global wealth from China.
China is now on a gold-buying spree and also selling its US debt reserves, which stand today at $1060.1 billion. The second most startling scenario is what if the US freezes its foreign exchange reserves which are a staggering $33,73,159 million, and China's policy of giving-loan to nations comes to a grinding halt.
In the wake of this Russian aggression, the US has already frozen the $607 billion foreign exchange reserves of Russia; in China's case, the amount will be in trillions.
Another recent example is that when the Taliban took over Afghanistan in 2021, the US froze their nearly $9.5 billion foreign exchange assets and is still to release them. The US policy is therefore not likely to change in China's case. Washington will look to cripple Beijing economically.
The US Treasury Secretary, Janet Yellen, warned that the Biden administration would be prepared to use all its sanctions tools against China if Beijing moved aggressively toward Taiwan.
Despite all this, China seems determined, as Xi Jinping wants to go down in history as the one who made the reunification with Taiwan possible.
To stop China, the world is looking precariously over the unfolding situation. In May, US and UK sat together to jettison a policy to avert the Chinese threat and also for a cessation of the war in Ukraine.
This Ukraine war just cannot be seen in isolation as China has stood rock-solid behind Russia and Moscow will offer the same as a quid pro quo to China, which has been in a belligerent mood.
Between 2017-21 China bought 80% of its weapons from Russia, and Moscow, in return, bought 21% of its weapons from Beijing.
Although Beijing plans to merge Taiwan with the mainland, China is wary of the economic repercussions as the communist nation is heavily dependent on the west to maintain its economy.
In case of a Taiwan invasion or any military action, even limited Western sanctions could have an adverse impact on China. Russia-type sanctions could even collapse the 'bloated' Chinese economy.
Despite the threat of economic sanctions, Le Yucheng, vice foreign minister, said that  – China must be unified and will be unified," and sanctions "could absolutely not scare China."
"Not only has China not collapsed, but we are still thriving with each passing day," Le said, referring to measures the United States has already imposed on China. "What else do we have to fear?"
China has been sending clear signals that it will annex Taiwan soon. In its work report, the Chinese central government asserted it was dedicated to "resolving the Taiwan question in the new era."
This is the first time since Xi Jinping was named Communist Party general secretary in late 2012, that this yearly document proposed a timeline for merging Taiwan with the mainland.
Xi Jinping had said — "We should not allow this problem to be passed down from one generation to the next," he said in 2019.
Clearly, the Chinese president wants to solve the issue once for all and within his reign. He probably would want to go down as the 'Greatest Chinese Leader' in the history books.
The writer is a former UP State Information Commissioner and writes on international issues. VIEWS PERSONAL
Contact the author at etdesk@eurasiantimes.com