Following the recent skirmish between Indian and Chinese soldiers in Arunachal Pradesh, India deployed its leased General Atomics MQ-9A unmanned aerial vehicles (UAVs) to observe the PLA along the Line of Control (LAC).
The drones were deployed along the LAC, according to publicly accessible mission flight data that open-source intelligence expert Damien Symon released. 
General Atomics leased two MQ-9B Sea Guardian drones to the Indian Navy in 2020 for a year for surveillance in the Indian Ocean. After that, the lease's term was extended. 
Pointing out the deployment of US-made drones along LAC, the Chinese media has claimed that these drones are not particularly effective against the Chinese military. Chinese media noted that the MQ-9 utilized by India is still a revised model that is only capable of surveillance and lacks strike capacity. 
The Chinese media noted that India and the US are in the advanced stages of discussions to purchase 30 MQ-9B Predator armed drones for more than $3 billion; each of these drones would cost India over $100 million. 
The article claims that the amount is nearly equal to the cost of the PLA Air Force's J-20 stealth fighter jets. Furthermore, the report also boasted that the Wing Loong family of drones used by the PLA have comparable capabilities.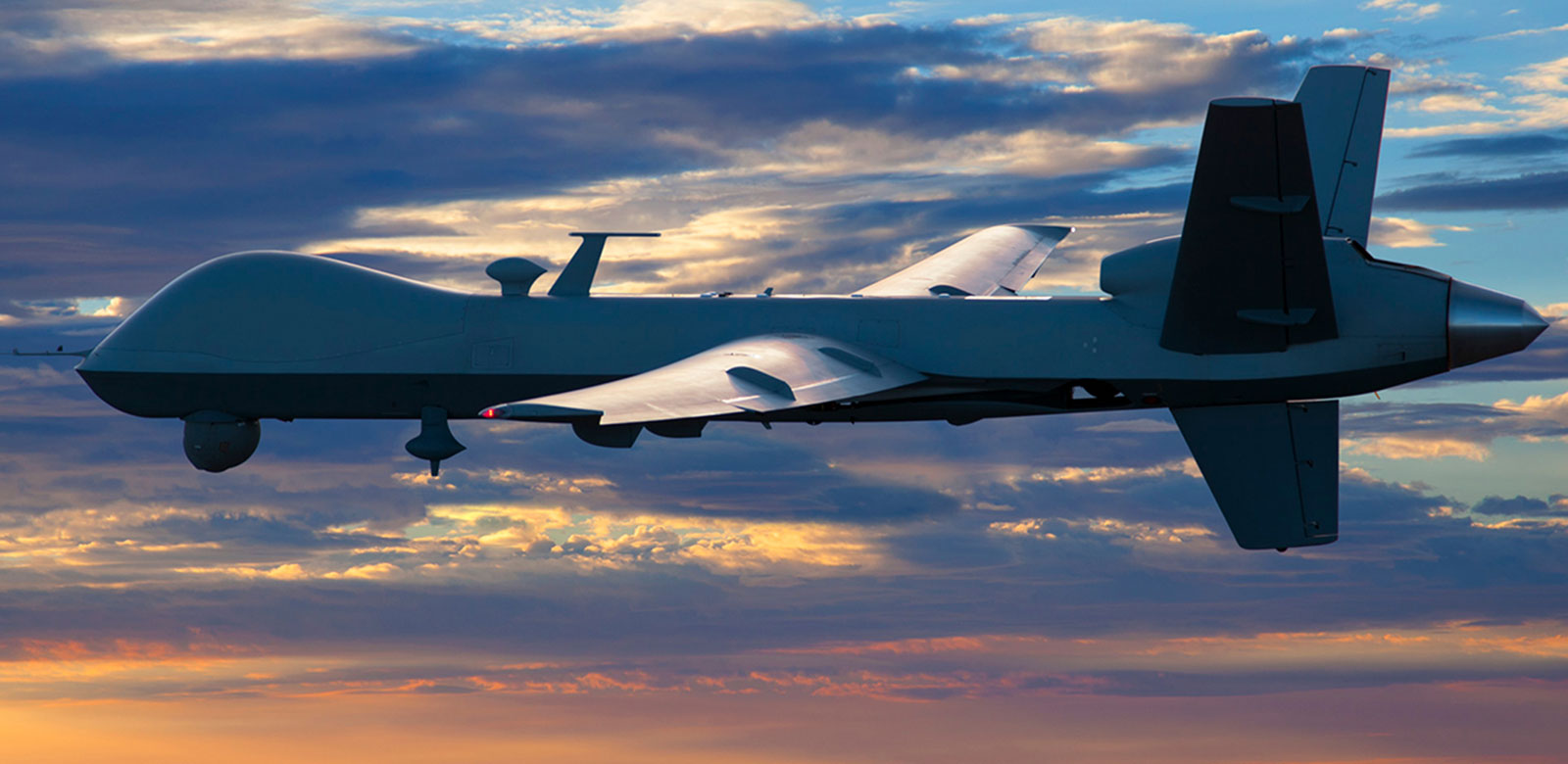 Additionally, the report highlighted the Chinese military's extensive array of anti-drone capabilities. It is also claimed that China's Type 625 AA Gun Missile Integrated Weapon System can neutralize India's drones.
The EurAsian Times had previously reported that Beijing unveiled a new air defense system armed with missiles and a Gatling-style cannon at this year's Zhuhai Air Show.
The air defense system is jointly developed by China South Industries Group Corporation (CSGC) and China North Industries Group Corporation, or Norinco, and is known as the Type 625E AA Gun Missile Integrated Weapon System.
The Type 625E short-range air defense system (SHORAD) is believed to be an 8×8 vehicle-mounted self-propelled anti-aircraft gun and surface-to-air missile system. 
According to Chinese media accounts, the turret is equipped with a sizable, distinctive-looking Gatling-style cannon that is a six-barreled 25mm self-propelled anti-aircraft gun. Each turret of the vehicle is equipped with four canisterized anti-aircraft missiles.
The precise type of missile employed on the system is unknown. However, based on the 4-unit missile launcher's overall design, reports indicate that the FB-10 short-range types may have been used. These missiles were developed by the China Aerospace Long-March International (ALIT) company. 
US-Made MQ-9B Drones For India
It was reported that the US-made MQ9B Sea/Sky Guardian Remotely Piloted Aircraft would be assembled locally in India (RPA). These UAVs are considered the world's most advanced High Altitude Long Endurance (HALE) combat and surveillance drones.
Chief of Naval Staff Admiral R Hari Kumar told Businessworld, "through assertive negotiations, instant acquisition proposals have been leveraged for assembly of at least 60% of the quantity of aircraft proposed for procurement in India."
The MQ-9B drone is a derivative of the MQ-9 "Reaper," which in August 2022 was deployed to launch a modified Hellfire missile that killed al-Qaeda leader Ayman al-Zawahiri in the center of Kabul.
Admiral Hari Kumar also noted that the $3 billion deal would include collaboration with DRDO to transfer specialized technology required for indigenous D&D of HALE RPAS in India.
The Indian Navy has been enhancing its surveillance capabilities to keep an eye on expanding Chinese activities, such as the frequent forays of PLA warships into the Indian Ocean region.
The MQ9B has nine hardpoints and can support up to 2155 kilograms of external cargo. According to General Atomics, this enables armed services and governments to quickly incorporate sovereign payloads and mission systems for their own specifically tailored solutions.
Admiral Hari Kumar earlier also stated that the Indian Navy had found the experience of leasing two MQ9As from the US to be of "great value," and he expressed confidence that these RPAs would "bring enormous value to all three services."
Furthermore, these leased drones also completed 10,000 hours of flight time supporting Indian security missions in two years. 
That being said, the MQ9B deal, once completed, will be one of the leading symbols of India-US defense cooperation. It will also be the first time this combat and surveillance drone has been assembled outside the United States.