A Chinese J-11 fighter of the People's Liberation Army Navy (PLAN) came within 10 feet (3 meters) of a US Air Force (USAF) RC-135 aircraft over the South China Sea (SCS) in an incident that took place on December 21, forcing the US plane to take "evasive maneuvers" to "avoid a collision."
This was revealed by the US Indo-Pacific Command (INDOPACOM) on Thursday.
"The PLAN pilot flew an unsafe maneuver by flying in front of and within 20 feet of the nose of the RC-135," the INDOPACOM said in a statement. US military planes and ships routinely carry out surveillance operations and travel through the region. China's claims in the SCS overlap with the exclusive economic zones (EEZ) of Vietnam, Malaysia, Brunei, Indonesia, and the Philippines.
The RC-135 intelligence-surveillance-reconnaissance (ISR) planes are a series of aircraft designed for various forms of eavesdropping on radar, radio, and communications emissions.
The video, presumably shot from inside the RC-135, shows the Chinese fighter closely approaching the American aircraft on its left before briefly cutting in front of it and veering away.
The J-11, meanwhile, is carrying four air-to-air missiles, which include two PL-12 Beyond Visual Range (BVR) air-to-air missiles (AAM) and two PL-8 short-range AAMs.
Super Scanner Plane Used Both Against Russia & China
The RC-135 has sophisticated electronic, communications, and signals intelligence (ELINT, COMINT, SIGINT) interception and analysis capabilities. In Europe, it is used by the US to geolocate and analyze emissions from Russian radars, communications nodes, electronic warfare systems, and other transmitters.
RC-135V/Ws have been routinely airborne around the Ukrainian border since the start of the war in February 2022. They are believed to have been used for gathering target information for the US' AGM-88 High Anti-Radiation Missile (HARM) supplied to Ukraine.
Based on flight tracking data, the RC-135 has reportedly been used twice in the western Pacific. The first was in August during US Speaker Nancy Pelosi's visit to Taiwan.
An RC-135, E-3 Sentry Airborne Early Warning and Control (AEW&C), P-8A anti-submarine warfare (ASW) plane and E-8 Joint STARS airborne ground command and control were north, south, and east of Taiwan guiding her aerial escort.
The last was on December 28, when a US Air Force RC-135S (registration number AE01D6) took off from the Kadena Air Base in Japan's Okinawa over the East China Sea.
The RC-135S version specializes in measurement and signals intelligence (MASINT) and has distinct electro-optical instruments to observe ballistic missile flights at long ranges. While this implies it must have been monitoring Chinese missile tests, it is unclear whether there were such drills by China at the time. The USINDOPACOM statement did not specify if it was the 'S' variant.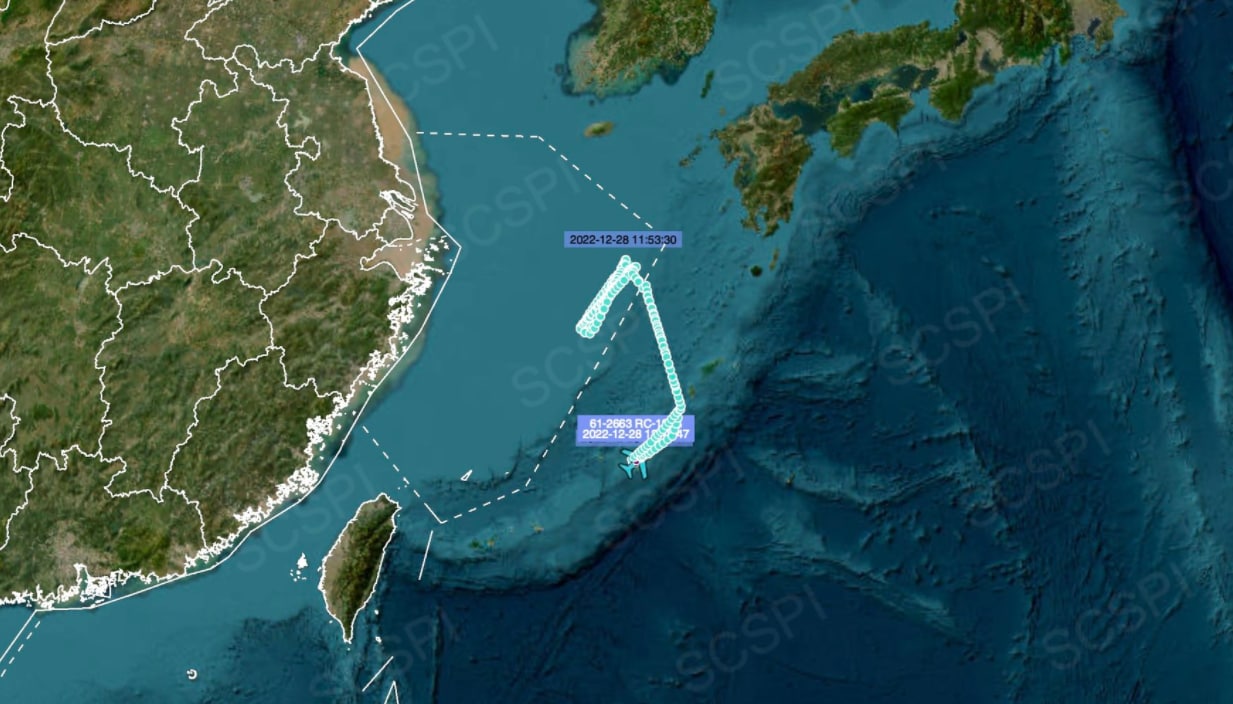 Europe & Indo-Pacific Overlap
The latest incident comes in the backdrop of heightened tensions in the Taiwan Straits since August, following the Pelosi visit, which triggered unprecedented live-fire exercises around the island by Beijing's military.
While the exercises concluded by mid-August, China's flights into Taiwan's Air Defense Identification Zones (ADIZ) and other naval maneuvers have been more specific. Military observers and analyses by EurAsian Times have concluded that Beijing is thoroughly working out nearly every aspect of military intervention.
Notably, the scale and exhaustiveness of the aerial, naval, amphibious, ground force and missilery preparations have stunned Western analysts, who contrasted it to the woeful unpreparedness of the US military.
A war between the two superpowers is now concluded to be even more likely, as the region sits on a powder keg of three flashpoints along – the Korean Peninsula, the Taiwan Straits, and the South China Sea – with China a party in all three disputes.
Russia shares the same contiguous maritime geography in northern Far East Asia and, like China, has disputes with Japan over the Kuril islands. China and Japan have contesting claims over the Senkaku (or 'Diaoyu' in Chinese) islands in the East China Sea (ECS).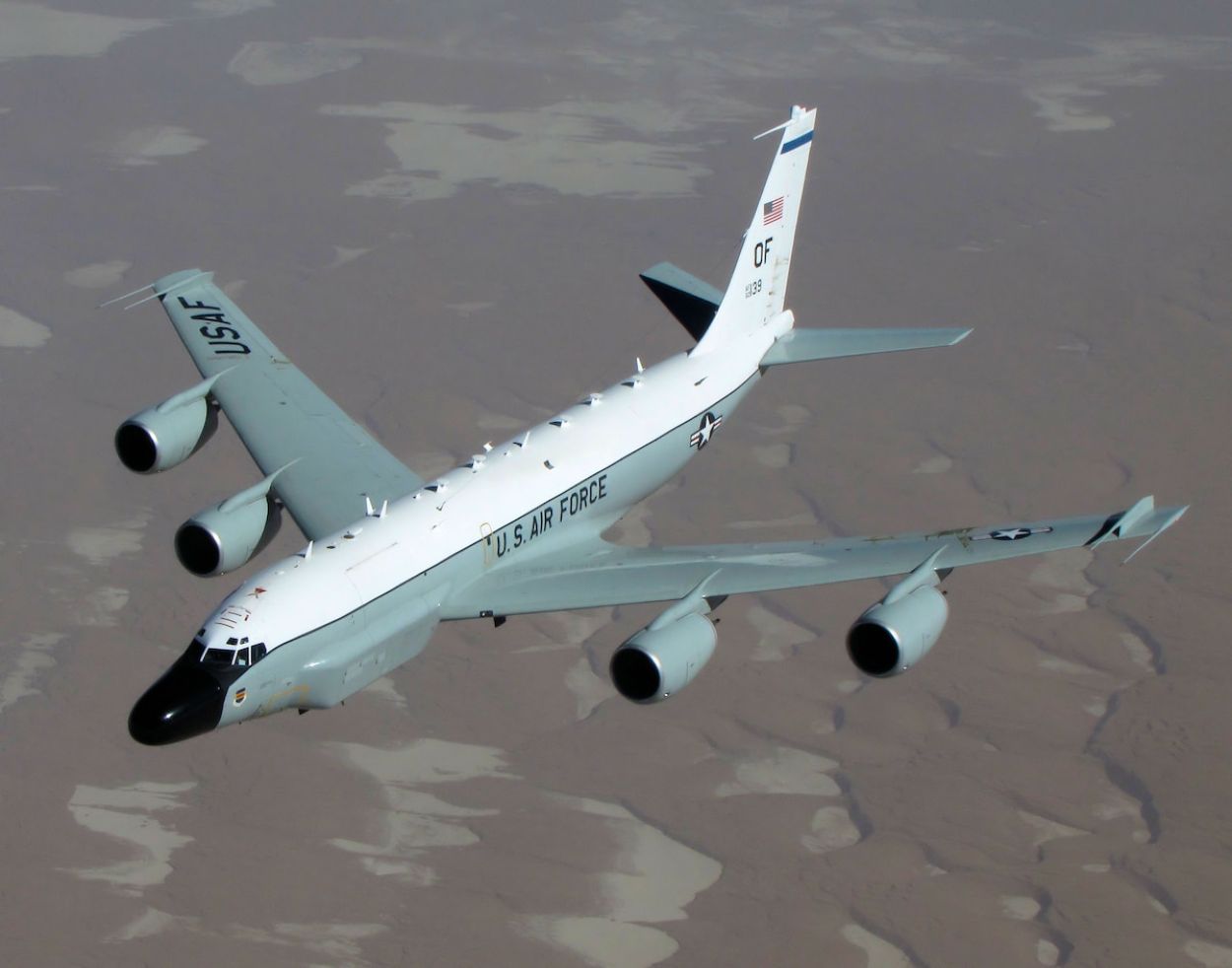 Amid Japan's hardline on Russia over Ukraine, the same North Atlantic Treaty Organization (NATO) that Russia is unofficially at war with has been trying to make inroads in the western Pacific in alliance with Tokyo.
NATO, meanwhile, has characterized China as a "challenge" in its last security document. The latest has been loud calls in Japan to back Taiwan in the event of a Chinese strike militarily while parallelly transforming its military from a pacifist to a more assertive, heavily funded one.
Japan is perceived as morphing back to its pre-World War 2 imperial form, ringing alarm bells in Seoul, Pyongyang, and Beijing. There are renewed tensions between North and South Korea and North Korea and Japan in historical disputes dating back to that era.
This new European dimension to an Asia-Pacific scenario – and vice versa – has blurred the lines between the two theatres, thousands of miles apart. Thus, Russia, China, and North Korea believe they have common adversaries in the US, NATO, and Japan, attempting to contain all three simultaneously.
The naval and air drills between the Russian and Chinese militaries conveyed their solidarity against the West. This belies the belief that China secretly opposes Russia's military intervention in Ukraine, and the year-long war has put it in a tough spot.