On July 9, China and Thailand commenced an annual joint air combat exercise to strengthen military cooperation between the two nations and uphold "regional peace and stability."
During the joint air combat exercise, the air forces of China and Thailand will engage in training activities related to joint air defense, air support, and large-scale deployments, Chinese media reported.  
An opening ceremony for the exercises took place on July 9 at the Udorn Royal Thai Air Force Base, situated approximately 30 kilometers (19 miles) from Bangkok and less than 50 kilometers from the Gulf of Thailand.
Early this month, the Chinese defense ministry announced that the military drills in Thailand, named "Falcon Strike 2023," will feature the participation of People's Liberation Army fighter jets, bombers, airborne early warning aircraft, and ground-to-air missile installations.
The annual drill, conducted since 2015, saw significant participation from China in 2022. China deployed its advanced lineup, including the JH-7A fighter bomber, Shaanxi KJ-500 early warning and control aircraft, and six Chengdu J-10 C/S fighters. This marked the most technologically advanced participation in the history of the exercise.
The Defense Ministry has not yet disclosed the specific aircraft lineup for this year's exercise. However, there are reports that the J-10, JH-7A, and KJ-500 airborne early warning aircraft are also participating this year. Nonetheless, the exact number of aircraft involved in the exercise remains unknown.
Chen Jun, commander of the Chinese troops, said, "The joint training adheres to the principles of mutual benefit and the standard of real and practical combat training, which will further improve the training level of the Chinese and Thai air forces."
Boripat Ratchaneepun, an officer from the Thai air force's directorate of operations, emphasized that the joint drill would augment "mutual trust and friendship" between the air forces of Thailand and China.
China's Presence In Southeast Asia
China has been actively strengthening its military ties with Southeast Asian countries. This trend has emerged as Beijing and Washington increase their military presence in the region.
China's efforts to strengthen military ties in Southeast Asia have been evident through various activities. China held its first naval drills in March with Cambodia, a close ally. Additionally, Beijing also conducted military exercises with Singapore and Laos in May.
Furthermore, in June, China participated in joint military exercises with Indonesia off the coast of Makassar in South Sulawesi, involving the United States and other participating forces.
In early June, Chinese Defense Minister Li Shangfu conveyed to Narongphan Jitkaewtae, the Royal Thai Army's commander-in-chief, that China is prepared to boost military cooperation and uphold regional stability with Thailand.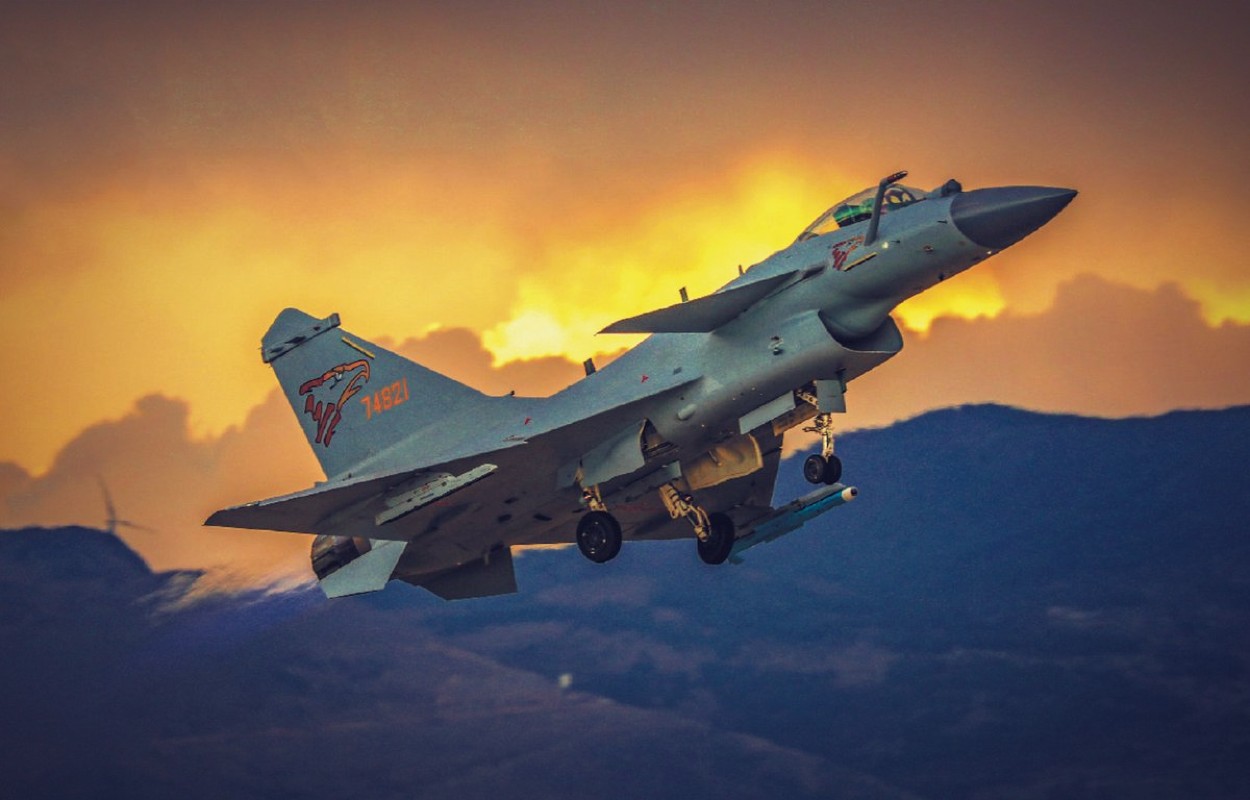 Minister Li emphasized that China and Thailand share a strong bond as good friends, partners, relatives, and neighbors. He acknowledged the fruitful cooperation between the two countries in various areas, such as trade, culture, and high-level exchanges.
Thai Prime Minister Prayuth Chan-ocha has maintained a close relationship with Chinese President Xi Jinping on various issues, including security matters. The two leaders have engaged in frequent communication and high-level meetings to discuss bilateral cooperation and strategic concerns.
Since the 2014 coup, China has become Thailand's primary armaments supplier, solidifying its role. The Thai military stands out by conducting annual joint exercises involving all three branches of the People's Liberation Army.
Yet, Chinese experts claimed that Beijing does not seek to establish a so-called military alliance with Thailand, nor does it intend to create its own military influence in any country. They said China's military cooperation with other countries is not targeted at any third party.
On the other hand, the United States has also been actively engaging in military exercises in the region. In the first half of the year, the US conducted several drills with its regional allies, including Japan, South Korea, India, Indonesia, and the Philippines.
These exercises provide opportunities for the US and its allies to build coordination, strengthen alliances, and demonstrate their commitment to regional security.
The military activities of both China and the US in Southeast Asia highlight the increasing strategic importance of the region and the efforts by major powers to maintain their influence and ensure their security interests.