China has invested quite heavily in the new terminal of the Haifa port in Israel. While this has provided an economic boost to Tel Aviv and seems like a positive step in Sino-Israeli relations, it seems to have antagonized the US quite a bit.
---
Sino-Israeli Relations
Bilateral relations between Israel and China have seen a relatively positive shift in recent times. Beijing has displayed heightened interest in Israeli technology. Chinese firms have seen themselves involved in domestic infrastructure projects.
The two nations are also negotiating a Free Trade Agreement (FTA), which may be signed sometime this year. However, spillover effects from increasingly hostile relations between Washington and Beijing could impact diplomatic ties with Tel Aviv.
Dr. Gedaliah Afterman, head of the Asia Policy Program at the Abba Eban Institute for International Diplomacy at the Interdisciplinary Center Herzliya, while talking to The Diplomat, noted that the past couple of months have borne witness to the fact that Beijing will attack Tel Aviv on the world stage if its interests are at stake.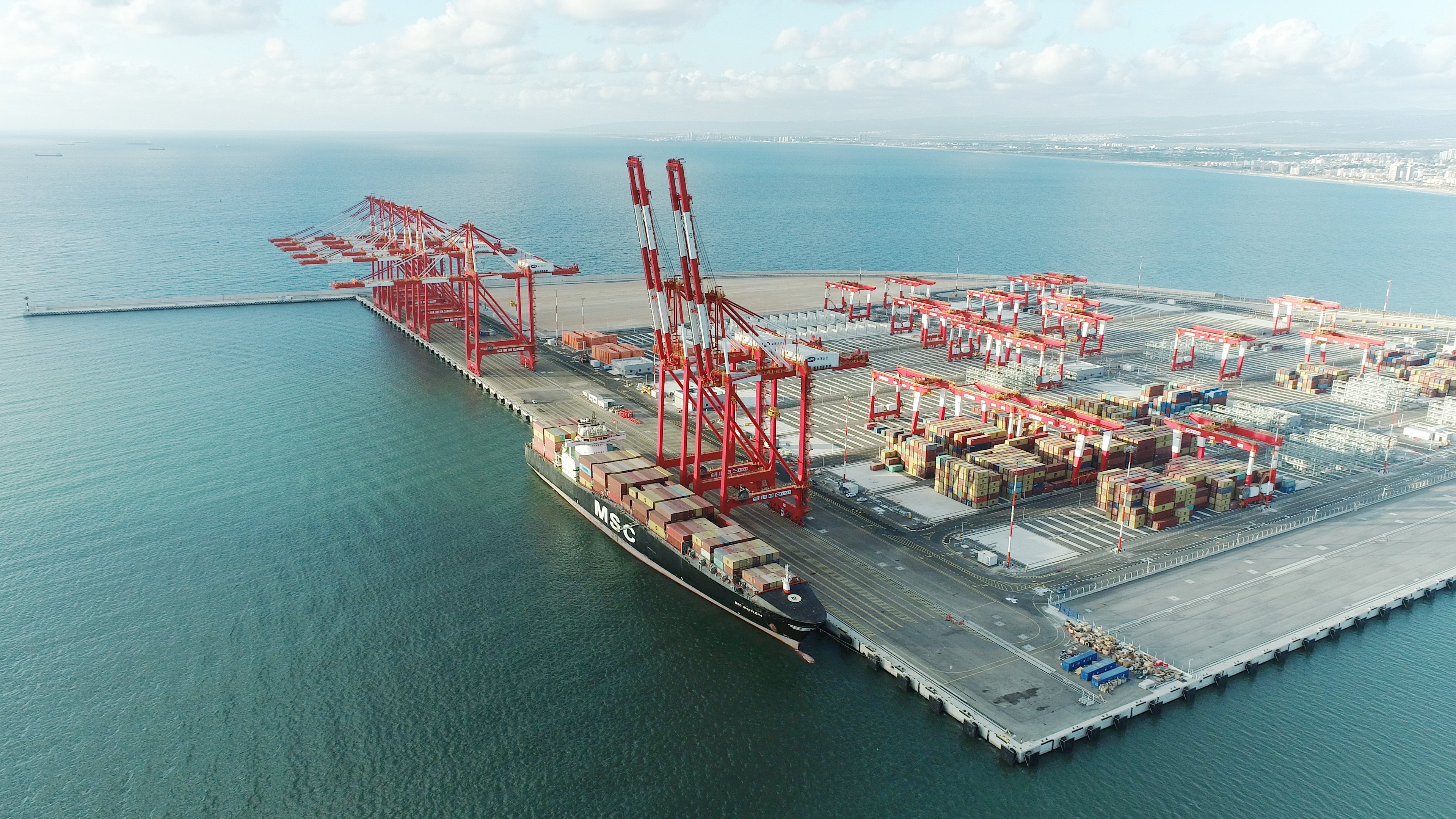 Beijing also tried to point fingers at Washington's credibility over the latter's criticism of  China's treatment of Uyghur Muslims. This was in response to Israel's UN Human Rights Council vote placed in June where they condemned Chinese treatment of minorities.
Beijing made it clear that it could respond severely to Tel Aviv if it is seen "taking sides" in the great game amongst these superpowers.
The Haifa Port Project
In June 2019, the Israeli city of Haifa signed a 25-year contract with Chinese company Shanghai International Port Group (SIPG), defying US pressure. The contract entails the building and operating of a large shipping seaport on the Mediterranean.
The port which became operational last month provided Israel $290m via its privatization.
Experts believe that the contract will boost the country's standing as a regional trade hub. The $1.7-billion Bay Port will enable larger classes of cargo ships, capable of carrying 18,000 containers or more, to dock in Israel.
A new port constructed by a Chinese company in the Israeli city of Haifa has begun operation pic.twitter.com/bx8Q1lHeZa

— China Xinhua News (@XHNews) September 2, 2021
It is also believed that privatization will bring much-needed competition to this sector that is suffering due to delays. In fact, Israel is selling its state-owned ports.
It is focusing on building new private docks so as to bring down costs and cut above-average wait times for vessels to unload.
Close to 99% of all goods are moved in and out of Israel through the sea. However, an upgrade is needed to maintain economic growth.
In this context of economic well-being, Haifa is expected to become a regional hub. The SIPG is undertaking the project – building a new terminal on an area of 830,000 square meters – and will also have the operation rights for the terminal for 25 years after the facilities become ready later this year.
US Military Presence
This new terminal is extremely significant as it is just a kilometer away from the docks where the American warships anchor when they visit Haifa.
Haifa is also becoming the center of a geopolitical contest. The port has already become a new front in the competition between the US and China. Israel is facing trouble as it does not want to alienate either its long-time ally, the US, or one of its biggest economic partners that has offered a significant investment and infrastructure building potential – China. There is a delicate balance to be maintained here.
On one hand, the US is speaking out a lot more about its objections regarding the port and considering withdrawing the Sixth Fleet from Haifa. On the other hand, construction is already in full swing with banners and signs bearing Chinese characters straddled all over the reclamation area.
Why Is US Rattled?
The US is concerned about espionage concerns related to the Chinese-built port. Gabi Siboni, head of the Military and Strategic Affairs Program and Cyber Security Program at the Israeli Institute for National Security Studies (INSS), said there is a clear danger from any surveillance technology that could be inserted into the new port's equipment.
"It is possible to plant surveillance systems in heavy machinery used in the port and these can transmit what they see or hear," Siboni said.
US officials have been pressing their Israeli counterparts about these espionage concerns, even suggesting that the Israelis conduct regular inspections of heavy machinery there to ensure nothing untoward is afoot, Israeli defense sources told Breaking Defense.
These renewed warnings have come after CIA Director William Burns reportedly raised similar concerns with Israeli Prime Minister Naftali Bennett last month. Israel had already refused the Americans' request to inspect the Chinese port in Haifa in February, as per reports.
Israeli sources revealed that officials in the country share Washington's concerns, as the Israeli Navy maintains its largest base adjacent to the port. How things will turn out once the port becomes fully operational remains to be seen.