Tensions between China and the West have dramatically increased after a series of military encounters between the two sides. Following the intimidation of Canadian and Australian aircraft over the Indo-Pacific, a Chinese fighter jet of Russian origin engaged in an unsafe interaction with a US Air Force aircraft, according to reports.
UK To Invests £2.35B To Upgrade Eurofighter Typhoon's Capabilities For British Royal Air Force – BAE
A Chinese fighter jet engaged in an "unsafe" and "unprofessional" encounter with a US special operations C-130 aircraft in the South China Sea last month, two sources informed Politico.
This previously unreported interaction came to light even as Chinese pilots have recently engaged in more belligerent interception operations involving Canadian and Australian aircraft in the East and South China Seas.
Defense Secretary Lloyd Austin denounced these provocative actions in Singapore last month.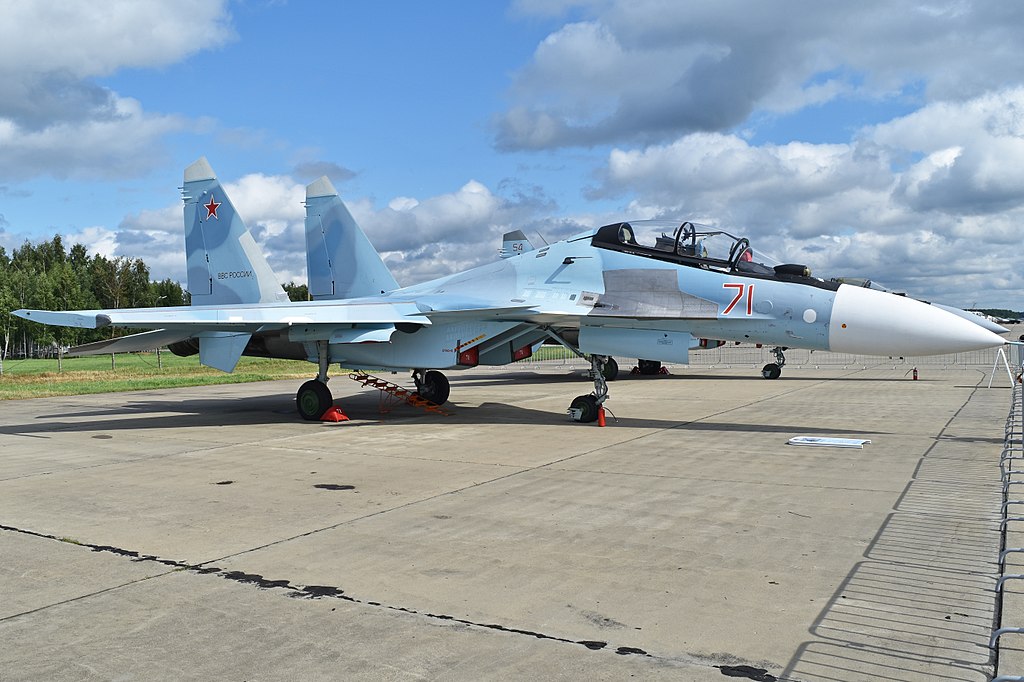 The incident that occurred in June involved a Chinese Su-30 acquired from Russia and an American C-130. According to one of the sources accessed by Politico, the American aircraft was a special operations forces version of the Lockheed Martin C-130 cargo jet. EurAsian Times could not independently verify this information.
The individuals who spoke on anonymity did not provide specifics on the incident, such as the precise date or location, but claimed that the Pentagon found it "unsafe" and "unprofessional."
Although Lt. Col. Martin Meiners, the US Department of Defense spokesman, noted that US Air Force's aircrews frequently encounter safe and professional intercepts. When it is otherwise, they have procedures in place to address it.
He declined to comment on the interaction but said, "The United States will continue to fly and operate under international law and expects others to do the same."
However, these claims did not go down well with China, which has justified its previous interceptions of western aircraft as protecting its sovereignty and security.
In a powerful rebuke, the Chinese state media, Global Times, published an elaborate article on the western accusations of dangerous interceptions. It gave a special mention to the Politico report published on 14 July 2022.
"The Foreign Ministry has responded to such questions many times, reiterating that relevant UN Security Council resolutions simply do not authorize any country to deploy military forces in maritime and airspace under the jurisdiction of another country to carry out surveillance activities, and the actions of military aircraft of these countries are a complete provocation to China," Wang Wenbin was noted as saying.
Repeated Incidents
When asked about claims by the US, Canada, and Australia that they had "unsafe encounters" with Chinese fighter jets in the South China Sea, Wang Wenbin responded that these aircraft's activities were highly provocative.
He warned the parties concerned not to exploit China's restraint by persistently endangering its national sovereignty.
In the preceding months, Chinese fighter jets have reportedly engaged in several risky interceptions of allied aircraft flying in the East and South China Seas.
One such incident involved a Chinese J-16 aircraft cutting off an Australian P-8 Recoinnassance aircraft by releasing chaff, which the Australian aircraft had incidentally ingested into its engine.
Meanwhile, a few days before this dangerous interaction, the Canadian military said at the beginning of June that Chinese warplanes had harassed a CP-140 Aurora surveillance plane watching North Korean activity as part of a United Nations mission.
Not just that, the Canadian Armed Force contended that since December last year, Chinese fighter pilots have been conducting dangerous interceptions against the recon aircraft, sometimes making eye contact and showing middle fingers, as previously reported by EurAsian Times.
Earlier, it was revealed by US Pacific Air Force Commander General Kenneth Wilsbach that the Chinese J-20 and the American F-35 fighter jets had their first encounter over the Indo-Pacific region, but no hostility was reported.
However, the situation has especially gotten worse over the contested Indo-Pacific region. On 13 July, a US Navy destroyer that sailed in the South China Sea near the Paracel Islands was allegedly chased away by the PLA Navy. Chinese experts called the incident an "escalated provocation that could lead to an unwanted conflict."
US Navy destroyer USS Benfold (DDG-65) asserted navigational rights and freedoms in the South China Sea near the Paracel Islands. At the conclusion of the operation, USS Benfold exited the excessive claim and continued operations in South China Sea.https://t.co/3M3NhIXhmp pic.twitter.com/WY9lcfr7Oe

— Ryan Chan 陳家翹 (@ryankakiuchan) July 13, 2022
In contrast, American officials have flagged Chinese actions as an unwarranted provocation and emphasized on 'Freedom of Navigation'.
As the Indo-Pacific region becomes more polarized between China on one side and the western countries on the other, there is every possibility that such incidents could happen again in the foreseeable future. For now, the blame game and war of words continue.