Chinese naval capabilities are back in focus as satellite images reveal an all-new class of Chinese submarines docked somewhere at Huludao Port in Liaoning province. These reports, unconfirmed by the PLA Navy, comes amid enhanced Chinese military activity in the Indo-Pacific region.
Military experts believe that a vessel spotted in a Chinese shipyard in recently obtained satellite photographs could be a new or upgraded class of nuclear-powered attack submarine.
The submarine is seen in a dry dock in Huludao Port in Liaoning province, as per images obtained by Reuters from private satellite imagery supplier Planet Labs and others circulating on social media.
However, it is unclear whether the submarine seen in the images is a brand-new design, an improvement of an older vessel, or something entirely different.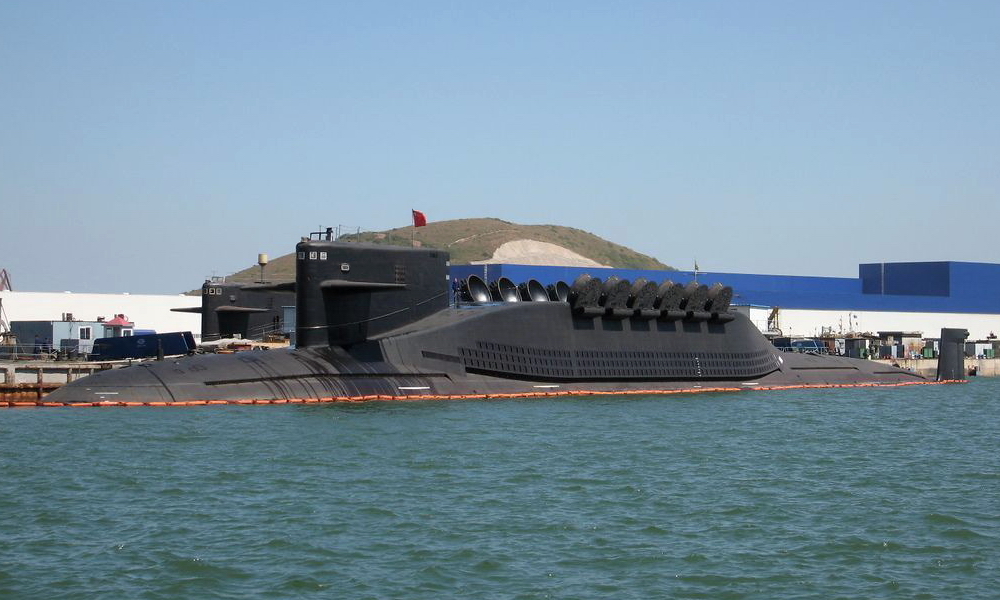 Military observers have been keeping a close eye on China since a Pentagon report in November 2021 predicted that the Chinese Navy will likely develop a new attack submarine with 'vertical launch tubes' for cruise missiles in the coming years.
A vertical launching system (VLS) is a modern missile-firing system used on submarines and surface ships. A VLS is a scaled-down version of the launch systems built for ballistic missiles aboard SSBNs. The VLS is designed for firing cruise missiles like the American Tomahawk.
GEOINT analysis from 26 April to 03 May 2022 shows a possible new class of submarine at Huludao Port, China. https://t.co/epfzHDle1I #Geospatial #Intelligence #China #Huludao #Shipyard #NuclearPoweredSubmarine #SSN #DryDock #GlobalSecurity #NavalForceMonitoring #IMINT pic.twitter.com/g5XDE83IVL

— AllSource Analysis (@AllSourceA) May 4, 2022
A VLS allows an SSN (nuclear-powered attack submarine) to deploy larger weapons with greater variety than torpedo tubes.
Vertical Launch System
On being asked about how the VLS would be a gamechanger, Abhijit Iyer-Mitra, a Senior Fellow at the New Delhi-based Institute of Peace and Conflict Studies downplayed the hype and said, "It just enables you to carry more missiles per submarine depending on the design. Other than that, there is no specific advantage of vertically launched cruise missiles over torpedo tube-launched missiles".
Even that is a sub-function of the size of the submarine. It is not a new technology as China already has ballistic missile capable submarines that can vertically launch missiles from underwater, even before India acquired that capability."
In the photographs obtained, green covers shroud areas behind the ship's superstructure and stern, which analysts believe could house missile launch tubes and a new, quieter propulsion system. Submarines in dry dock are rarely photographed in such detail.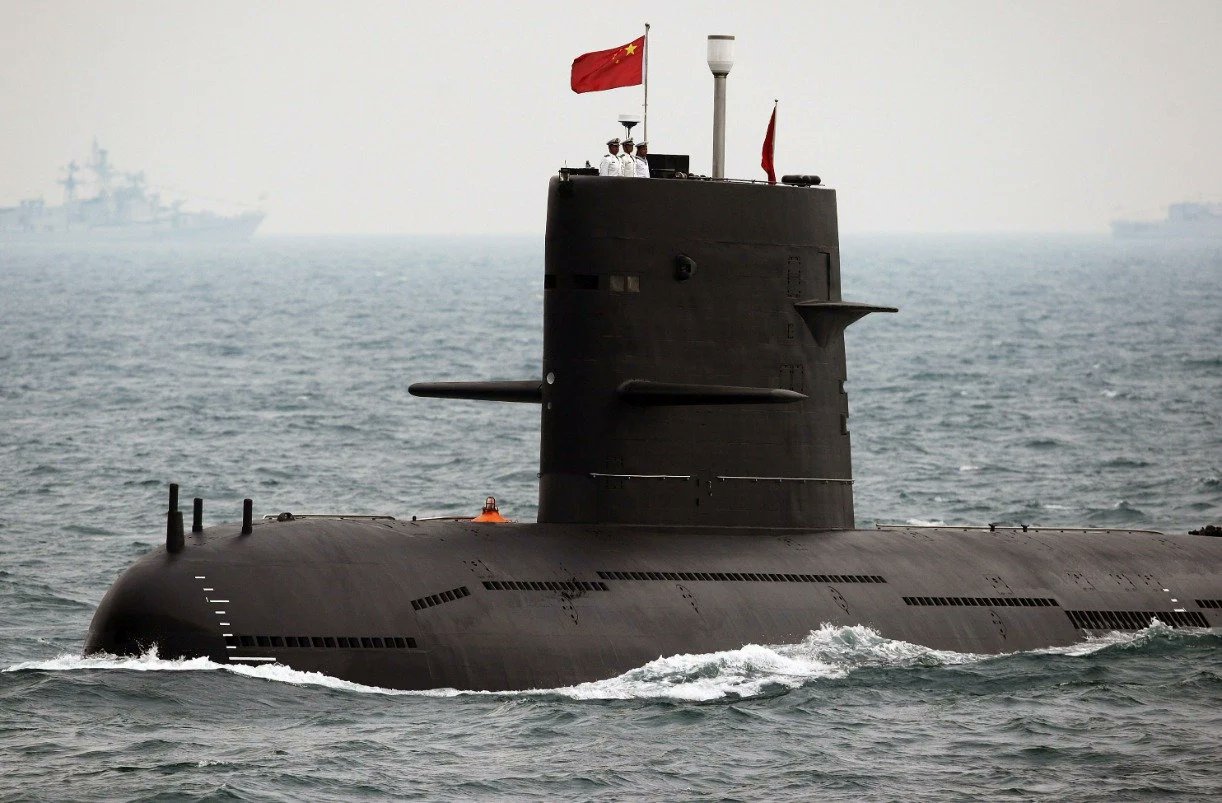 According to Collin Koh, a Singapore-based security expert, the likelihood of a new class of Chinese Type 093 "hunter-killer" submarines with vertical launch tubes for guided missiles has piqued curiosity. However, he claimed that the recent satellite photographs were insufficient to identify the submarine precisely.
The images "are very interesting, but it is still tough to determine whether we are looking at some kind of refit for testing or a whole new class of submarine," said Koh, of the S. Rajaratnam School of International Studies.
New Chinese Submarines
China's attack submarines are adapting to meet an increasing number of missions, including protecting ballistic missile submarines and the People's Liberation Army Navy's aircraft carrier battle groups, as well as detecting enemy ships.
The latest photographs, according to Jeffrey Lewis, an arms control professor at the Middlebury Institute of International Studies in Monterey, posed more questions than answers about whether they revealed a new class of vessel.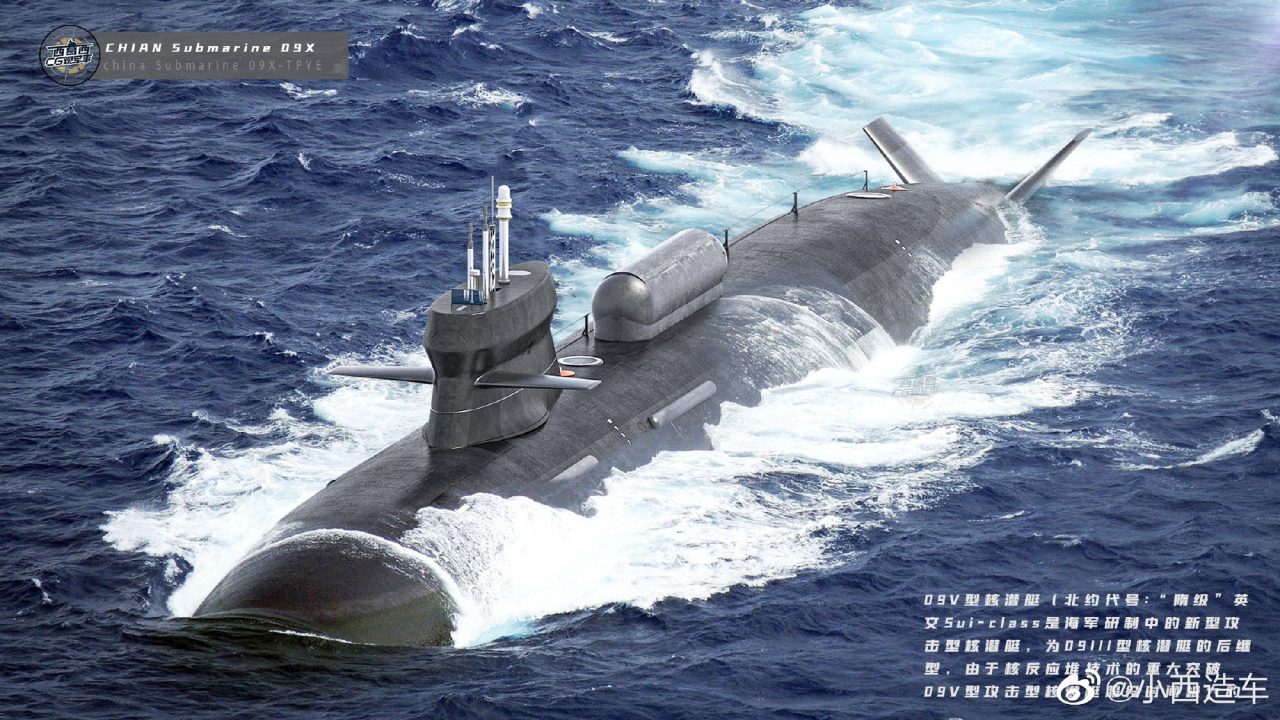 "It's plausible, but there are questions I'd want to be answered. It wasn't in dry dock very long and it is unclear how they may have reconfigured this submarine," he said. "Given the Pentagon report, there is certainly a lot of interest."
The Pentagon predicted that China's People's Liberation Army Navy would build the Type 093B guided-missile nuclear assault submarine in its annual China Military Power Report released last November.
Type 093B submarine – a modified version of the Type 093 cruise-missile optimized version feature with vertical launch tubes similar to the Russian Yasen-clas pic.twitter.com/4GgSvo9VKF

— AERIAL WARRIOR (@zspcl) May 5, 2022
According to the report, the new 'Shang-class' model will "enhance the PLAN's anti-surface warfare capability and could provide a clandestine land-attack option if equipped with land-attack cruise missiles."
China's growing naval capability becomes significant in the backdrop of tensions between China and Taiwan, which is backed by the US and its regional allies.
A growing arsenal powered by nuclear propulsion and with sophisticated capability like the Vertical Launch System could pose a threat to the US, as well as to other regional nations like India and Japan.
"China has realized that unless it has a powerful global Navy, it cannot compete with the United States. The launch of a cruise missile from a nuclear submarine hints at engaging distant targets without revealing its position.
Technically, these are highly suited for land targets since the position of these targets is accurately known and can be fed into the missile while the submarine is submerged.
Whereas targeting a vessel at sea will require real-time satellite tracking of the target and its ability to communicate with the submarine either directly or through a ground station or an airborne link.
That ability is complex. As far as countries other than the US are concerned, India has to be cautious, particularly IAF airfields whose positions are well known and will be easy targets", Vice Admiral (retd) Shekhar Sinha told the EurAsian Times.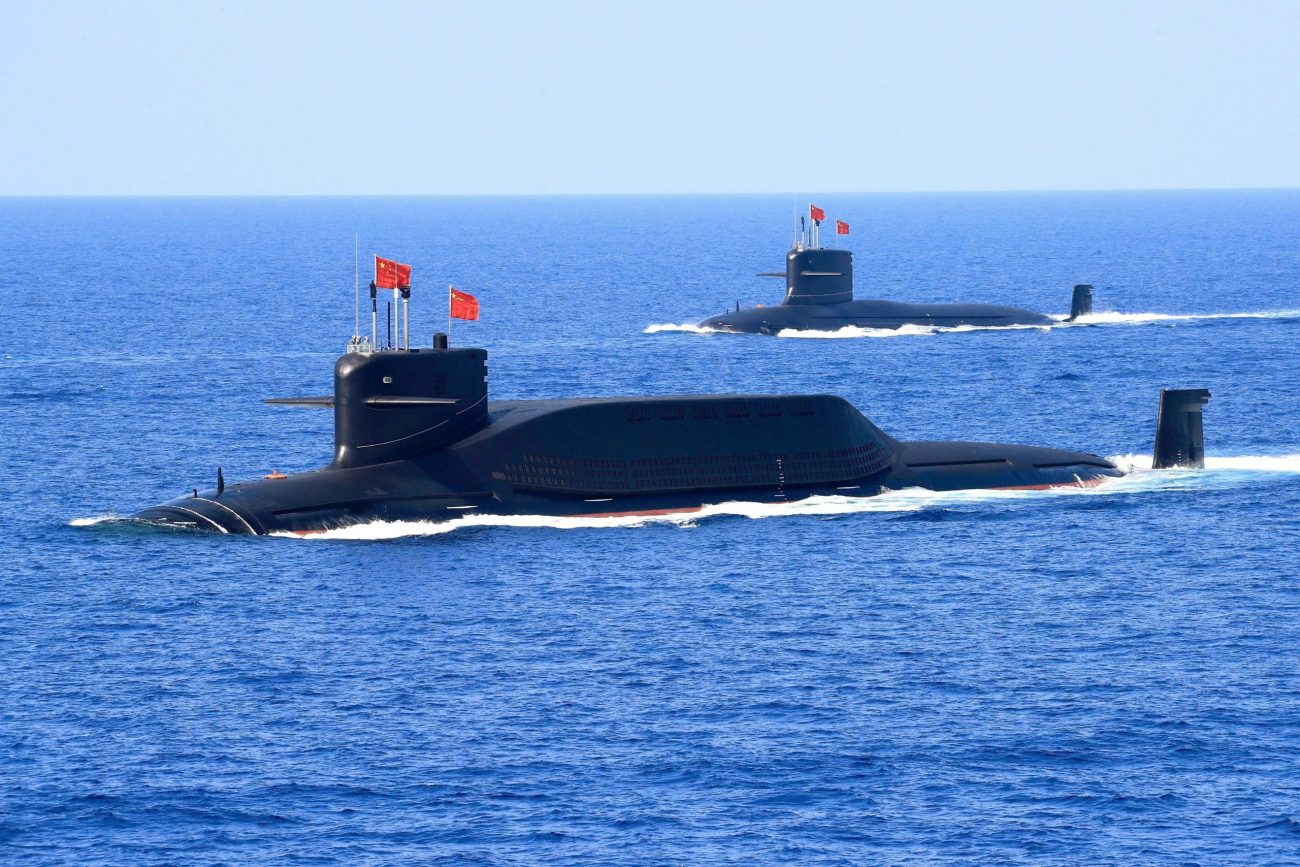 The Pentagon report on PLA capability had already acknowledged that China has the largest Navy in the world by number, with approximately 355 ships and submarines, including about 145 surface combatants.
"The PLAN (Chinese Navy) has placed a high priority on modernizing its submarine strength. However, it continues to grow modestly as it works to mature its force, integrate new technologies, and expand its shipyards," Pentagon had stated.
Six nuclear-powered ballistic missile submarines, six nuclear-powered attack submarines, and 46 diesel-powered attack submarines are currently in service with China.
According to the unclassified analysis by the US Office of Naval Intelligence, China's submarine fleet could grow from 66 boats presently to 76 by 2030, with six new nuclear-powered assault submarines to be built at the Bohai yard in Huludao as part of this project, as previously noted by EurAsian Times.
While China has not verified the claim, the state media was quick to call the claim speculative and biased.