The F-35 Joint Program Office came under fire from US lawmakers who questioned the under-performance of 'America's pride' – the F-35 stealth fighter jets, during the nearly two-hour hearing of the House Armed Service Subcommittee on Readiness on April 28.
Stab-In-The-Back For US? Are France & Germany Playing A "Double Game" In Russia's War On Ukraine?
The chairman of the subcommittee, John Garamendi, and Rep. Jackie Speier, another member of the subcommittee, made scathing remarks and asked tough questions about F-35's poor mission capable rate and chronic sustainment issues brought out in a Government Accountability Office (GAO) report released on the same day as the hearing.
Mission capable rates are a measure of the readiness of an aircraft fleet—or its reliability and maintainability metrics.
The GAO report highlighted that the F-35 continues to fall short of prescribed mission-capable rates and is consistently missing reliability targets, plus its maintenance costs have doubled.
Across the board, the three variants in FY2021 did not meet the target for mission-capable minimum performance by at least about nine percentage points. An aircraft is considered 'mission capable' if it is safe to fly and can perform at least one tasked mission.
There is another metric known as 'fully mission capable' (FMC), which measures the percentage of time during which these aircraft are fully capable of accomplishing all tasked missions.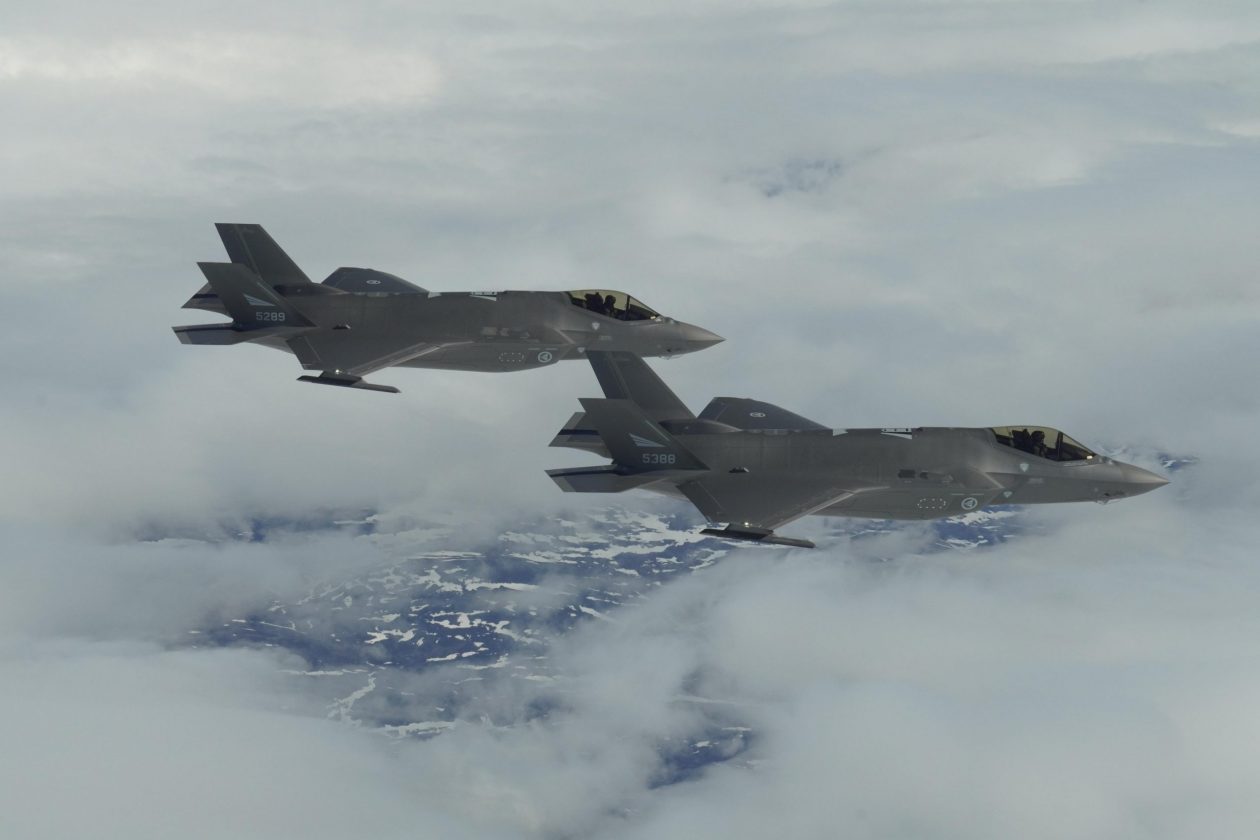 According to the report, the F-35A in FY2021 was fully mission capable only half the time, while the short-takeoff and vertical landing F-35B was fully mission capable less than 20 percent of the time and the Navy's F-35C had an FMC rate of just 9.5 percent.
The minimum performance target for the F-35A is 80 percent and 75 percent for the other two variants.
"I will not tolerate it any longer," said Garamendi. "I've been watching the F-35 for a decade and it has not been solved. It has not gotten the attention necessary to sustain this 1.7 trillion dollar platform. It has not occurred, plain and simple. We're going to go off and buy new bright shiny airplanes and they're going to be flying probably well for a few months and then they're going to wind up with a problem."
Problem With Engines
"A leading driver of the F-35 not being mission capable has been engine issues," the GAO report said of the Pratt & Whitney F135 engine that powers all three versions of the jet.
The report states that an increasing number of F-35 aircraft have not been able to fly, since the beginning of 2020, due to the lack of an operating engine.
To fulfill the requirements of its mission, the Department of Defense (DoD) has set a goal for the F-35 program that no more than six percent of available aircraft should be grounded at any time due to engine status.
According to the GAO report, "prior to January 2021, the F-35 program met the goal for operable engines in 45 of 49 months from 2016 through 2020. However, due to engine issues, the non-mission capable rate was above six percent from April 2021 to February 2022."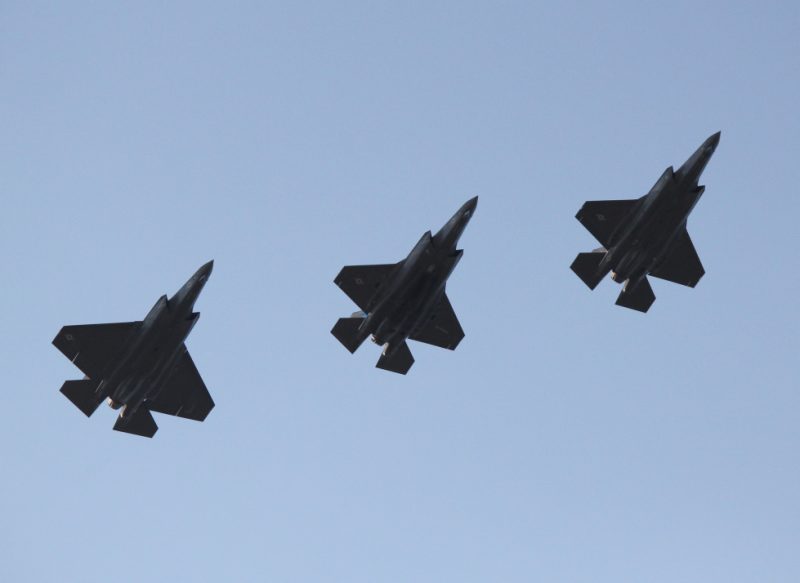 "Maybe the engine is not working, which is a Pratt & Whitney problem," Garamendi said. "They're going to be before this committee soon. If they're in the audience and if they're listening, watch out. I'm coming at you in a very angry mood. You give us an engine and it doesn't work, well, it worked for a little while until it gets some dust around and then it doesn't work. What the hell? What's going on here?"
The increase in non-mission capable rate has been due to challenges in sustaining the F-35 engine, including insufficient depot capacity – facilities, personnel, support equipment, and necessary spare parts – to repair the engine, specifically the 'power module' of the engine.
The three F-35 variants have the same basic engine design with some variations for the F-35B to support its short take-off and vertical landing capability. More specifically, the F-35A and F-35C have the same engine with four modules, namely the fan, power, augmentor and nozzle. The gearbox module is part of the power module.
Whereas in the case of the F-35B's engine, which also has these four modules, its power, augmentor, and nozzle modules have F-35B-specific parts and features that enable short takeoff and vertical landing operation, in addition to the F-35B's unique lift system – lift fan and roll post – hardware.
According to the GAO report, since mid-2020, the F-35 program has been unable to repair power modules quickly enough to meet demand. This has resulted in an increasing shortage of power modules, rendering more than nine percent of F-35 aircraft being inoperable in February 2022.
There was also talk at the hearing about recompeting the engine contract with Pratt & Whitney or perhaps going by a previous plan to purchase a General Electric engine and have two engines, but Garamendi said that would probably result in two engines that "don't work."
Lockheed Questioned For Maintenance Issues 
Garamendi also questioned Lockheed Martin, the prime contractor for the aircraft, about the burgeoning costs of maintenance.
Lockheed is also responsible for managing activities, products, and services related to aircraft maintenance, component repair, and support equipment repair.
Garamendi said, "For the contractors out there, what are you doing? Why can't you give us a piece of equipment that actually works? You should never have a contract. And for Lockheed, you want a five-year maintenance contract? You can't do what you're doing today. Come on. What are we thinking?
If I have not adequately expressed my frustration, I would assume that my frustration is less than the frustration of the pilots and the maintainers out there. … The primary maintenance responsibility on this is Lockheed and you gentlemen."
While Rep. Jackie Speier said, "We created a sustainment contract where we are not in charge and Lockheed Martin has the maintenance contract." Speier further continued, "It's a cash cow for them for the future. Since we have a record that maintenance costs are doubled and a record that we can't keep those planes flying, how can we look the taxpayers in the face and say 'Well, that's the way it is," and shrug our shoulders?"
F-35 Joint Program Office Admits Problems
Air Force Lt. Gen. Eric Fick, head of the F-35 Joint Program Office, acknowledged the issue with maintenance and logistics by expressing regret over a plan launched two years ago to transition from the Autonomic Logistics Information System (ALIS), the F-35's supposedly universally available health and maintenance data system, to Operational Data Integrated Network (ODIN) which is full of problems.
He also informed the lawmakers of a new plan to switch from one system to the other.
"We were educated over time that that was a foolish way to proceed — switching from ALIS to ODIN with the flip of a switch two years ago," Fick said. "I have a new material leader working ALIS."
Fick also explained that the F-35 program must prioritize reaching basic mission capable rates before tackling the more difficult task of getting all three variants to full-mission-capable status.
Whereas Steven Morani, the acting assistant secretary of defense for sustainment, appeared to be more rattled by the pointed inquisition. Morani noted that 770 F-35s had been delivered to customers worldwide as of the week ahead of the hearing.
Increasing Responsibilities For F-35s
The US Air Force (USAF) intends to retire many of its existing fighter aircraft and has proposed a major cut to the F-15EX program, with the F-35 fleet becoming the backbone of the service's tactical jet fleet for many years to come.
The Marine Corps has less than 100 F/A-18 Hornets that can remain on for a decade longer and the rest of its tactical jet fleet will also be F-35s.
Therefore, the F-35 needs to offer some efficiency and reliability and the current availability rates and sustainment issues are of major concern.
"The problem of the F-35 is a shared problem," Garamendi said while concluding, in reference to Lockheed Martin, the DoD, the Senate and the Committee itself. He also pledged to "raise holy hell" until the program is brought back in line with operational requirements.