The Communist Party of China (CPC) meeting, which commenced its opening session on October 16, 2022, was different from all previous CPC conclaves. President Xi chose to send a powerful message not only to India but also to the rest of the world.
The first message was showing a video clip of the Galwan clash with Indian troops in June 2020 and inviting an injured PLA officer to attend the proceedings. The second message was even more startling; he clearly stated his intent to annex Taiwan sooner than later.
Xi's opening remarks were even terser. His unmistakable and open challenge to the USA was conveyed, albeit tacitly without naming the USA, by stating that China's military growth and resolution of the Taiwan issue were paramount to China.
He further elaborated that China will continue to strive for peaceful reunification; however, if circumstances require the use of force, China will not hesitate.
Enhancing Chinese Influence
Xi clearly and candidly announced that China would continue to provide financial assistance to impoverished nations across the globe, thus conveying China's resolve to flex its financial muscle power.
A look at Chinese investments in countries surrounding India will conclusively prove that China will 'govern' the smaller nations by trapping them in its financial web of deceit.
Chinese investments in Sri Lanka, Bangladesh, and Myanmar present a factual account of the growing Chinese influence in these countries.
Xi has promoted China's 'Debt Trap Diplomacy' by offering attractive loans for infrastructure projects in smaller nations, knowing fully well that such countries are unlikely to return the loans. When these nations defaulted, China sought submission by seeking strategic favors.
Sri Lanka
China has entered Sri Lankan economy by investing in infrastructure projects. Be it the development of the Hambantota seaport, leased to China for 99 years in 2017 when Sri Lanka failed to repay the loan, or the international airport at Mattala, which has been termed the 'emptiest international airport in the world.' Apart from investments, China has coerced Sri Lanka into using Chinese expertise in numerous infrastructure projects being undertaken by Sri Lankan government.
According to figures released by an international financial organization regarding FDI in Sri Lanka, China accounts for nearly 35% of its contribution towards FDI. India's investments are a mere 7% of the total. Hence Sri Lanka is obliged to look towards China for financial grants vis-à-vis India.
According to figures published by China Africa Research Initiative (CARI) in November 2022, Sri Lanka's total debt is about US$40 billion. Of this amount, Chinese debt was about US$8 billion, nearly 20% of total debt.
However, India's financial aid to Sri Lanka is about US$1 billion.
Bangladesh
PLAAF (Chinese Air Force) has agreed to provide 23 K-8W (Hongdu) jet trainers to Bangladesh Air Force. Seven of these trainers already arrived at Zahurul Haque Air Force base in Chittagong on October 15, 2022. Additional six trainers will be delivered in the near future.
In an earlier deal, China had provided 23 PT-6 (Nanchang) basic trainers.
China has also supplied unspecified numbers of light tanks and two submarines. In addition, China is developing BNS Sheikh Hasina as a deep sea port for submarines at Pekua.
One of the most significant developments of enormous strategic significance for India is the construction of the deep-sea port at Payra. China is providing financial assistance. The estimated project cost is around US$15 billion.
The Padma Bridge rail link project has been an ambitious and highly successful Chinese project in Bangladesh. This bridge improves the accessibility of Dhaka to central and southwestern parts of the country. China has funded nearly 80% of the project cost.
Myanmar
China appreciated and understood the importance of 'trapping' politically unstable and economically impoverished nations. Hence China commenced investments in Myanmar more than two decades ago. China found that the sea route through Myanmar was safer and strategically more significant than through Pakistan's Gwadar port. Western nations have consistently ignored providing aid to Myanmar, which has helped Chinese designs.
China Myanmar Economic Corridor (CMEC) is one of the most ambitious projects in Myanmar undertaken by China at an approximate cost of US$10 billion.
The deep-sea port on the west coast of Myanmar at Kyaukphyu is of enormous strategic significance. It enables the Chinese Navy to shortest possible entry route in the Indian Ocean.
Strategic Implications For India
The Military Junta takeover of Myanmar has been the most significant event in recent times. Syu Ki's government was closer to the Indian administration.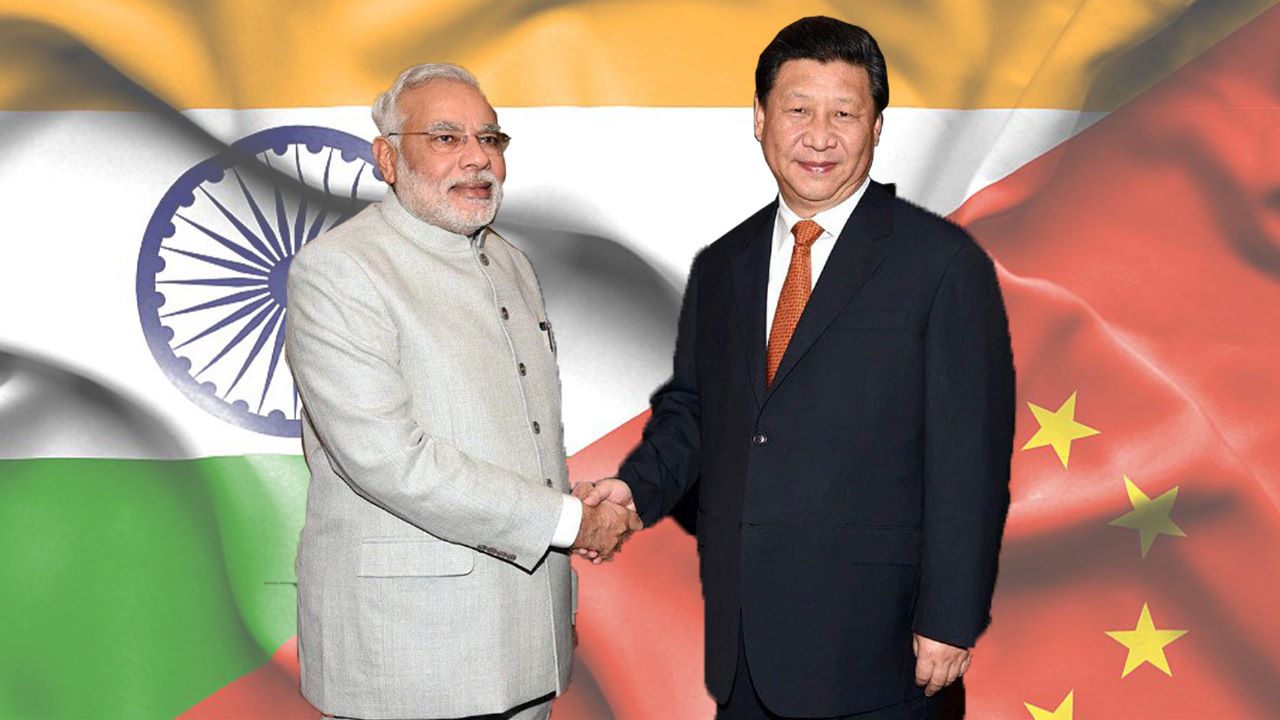 China viewed India's gift of a Kilo-class submarine to Myanmar as detrimental to Chinese interests. Myanmar Junta's coup against the Syu Ki government was a blessing in disguise for China.
In recent times, China has undertaken the development of military facilities in Myanmar. The most significant activity has been the development of the airfield and related infrastructure on Coco Island, in addition to a deep-sea port.
China already has control of Gwadar Port in Pakistan and Hambantota Port in Sri Lanka. The deep-sea port at Kyaukpyu will enable China to monitor activity on India's East coast, namely missile tests.
The military facilities on Great Coco Island, situated in the Bay of Bengal, have serious strategic implications in the region as India intends to counter the growing Chinese presence and influence in South Asian and Indian Ocean regions. The naval base will pose a significant security challenge to India and its navy.
The Chinese-built deep-sea port on the Myanmar coast will naturally host Chinese commercial ships, which can bypass Malacca Strait. The Myanmar port will be a cheaper commercial and strategic alternative for China, hence China's deep interest in keeping Myanmar under military rule to promote its strategic and economic interests.
Nuclear China
China is taking giant strides to increase its nuclear arsenal manifold. According to current Pentagon estimates, China might have around 400 nuclear warheads. However, China plans to catch up with numbers and reach a figure of about 1,000 warheads within a decade. Russia and USA have 1,550 warheads.
China's Taiwan Conundrum
Annexing Taiwan and including the tiny island as part of mainland China is the top agenda of Chinese leadership. Earlier Chinese Presidents did not pursue Taiwan's accession as fervently as President Xi is doing.
He has clearly and unambiguously indicated that a military option would be exercised if peaceful negotiations do not lead to Taiwan joining mainland China. He has added that Taiwan should be viewed by the international community, the USA in particular, as China's internal matter.
Current Taiwanese leadership is determined to maintain a separate and independent nation-state of Taiwan. General elections in Taiwan are due in 2024. The outcome of the General Elections will be a referendum on whether Taiwanese people want to become part of mainland China.
China's handling of Hong Kong affairs will deter even a moderate from becoming part of mainland China. Only recently former Taiwan president visited mainland China on a 12-day trip.
The military option, if exercised by China, might not be a cakewalk. Amphibious assault and airborne assault will require flawless execution for them to succeed. Taiwan has a well-equipped military.
Any Chinese military option might, instead will, invite the US to support Taiwan directly or indirectly. The strength of Taiwan lies in its status as the top chip producer in the world. If the military option results in damage/destruction of the chip-making industry, a Chinese victory might be a strategic defeat.
Damage to the Taiwanese chip industry during military operations would be detrimental to China and USA both but to a varying degree. The USA has already imposed severe sanctions by directing all Americans working in China to quit their jobs, failing which their US citizenship will be revoked. Resignations of thousands of US citizens have paralyzed China's microchip manufacturing industry.
However, the US actions will only result in a temporary setback to China. It will not slow down Chinese satellite surveillance, military guidance systems, and thousands of Surface-to-Surface Missiles tasked to target US Navy carriers.
According to experts, China is at least five years behind Taiwan's chip-making capability. Taiwan is already manufacturing 3nm chips, while China is yet to break into single-digit chip making.
China Versus India
After Taiwan, China's obsession with annexing the Indian territory of Arunachal Pradesh is next. China calls the region South Tibet. However, China understands it cannot win a conventional and/or nuclear war with India.
China does not issue stamped visas to residents of Arunachal Pradesh. Instead, a stapled visa document is issued. However, for the local audience, China will continue to make claims regarding Arunachal Pradesh.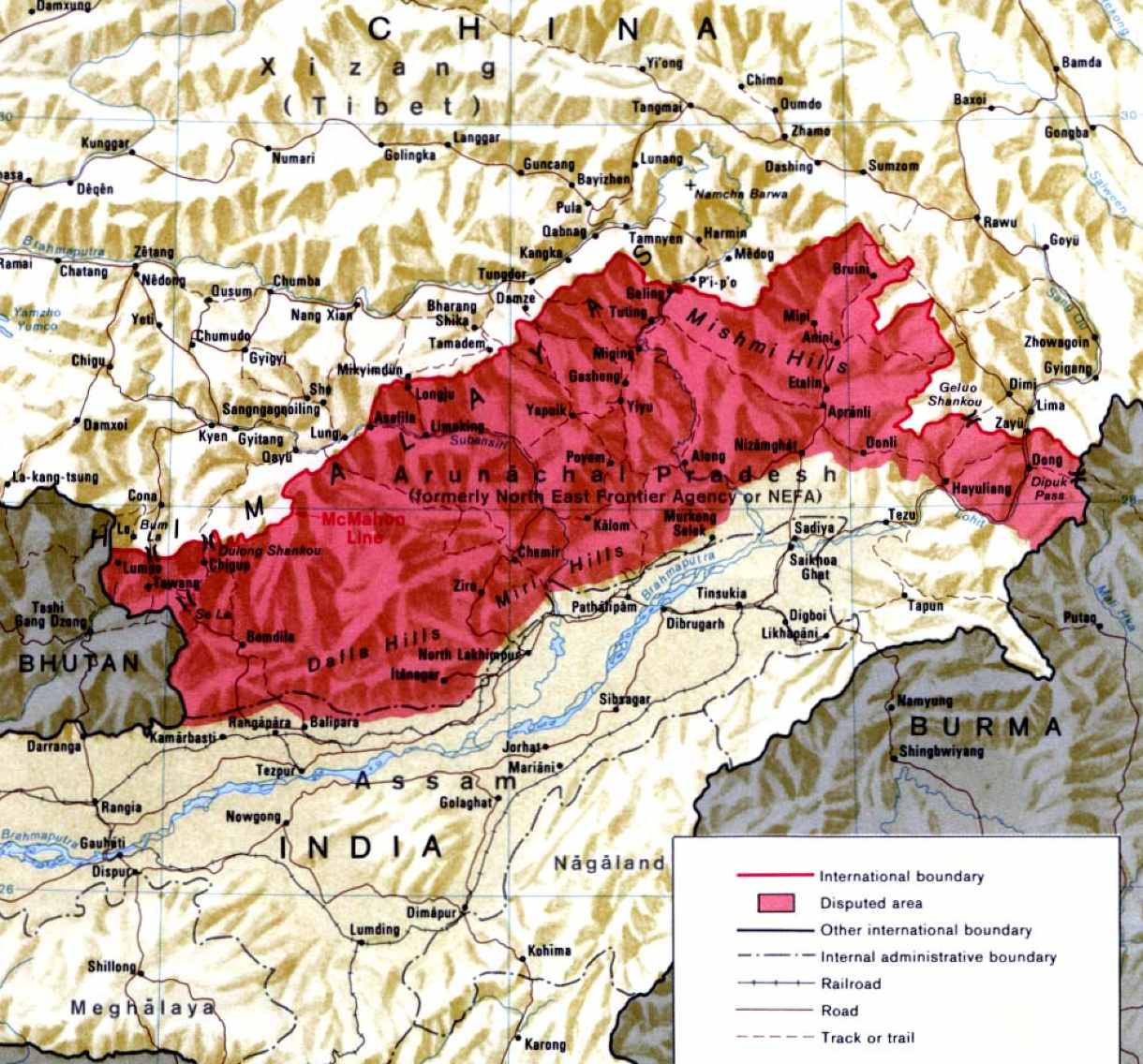 After the Chinese misadventure in Galwan and India's firm and formidable response, both militarily and diplomatically, has put paid to China's expansionist designs, at least temporarily.
The Indian military is permanently deployed all along LAC. Xi and his advisors decidedly miscalculated the degree of India's retaliation. Xi has been left red-faced after Galwan misadventure.
India's Aid Profile
An objective assessment of India's aid profile and capability presents two distinct facts:
India, a US$3 trillion economy, cannot match the US$18 trillion Chinese economy and hence cannot provide financial assistance as China does.
More than the lack of 'deep pockets,' India's aid profile lacks the credibility of assured, timely, and quality production, unlike China. Chinese companies working in Bangladesh and Myanmar are delivering quality projects on schedule.
Xi's Long-Term Strategy
China's desire to become Asian power and control the Indian Ocean has been its national objective. It was unable to do so due to its poor financial status. However Chinese economy turned a corner in the mid-80s. China has become a US$18 trillion economy in the past four decades, only behind the USA.
China has made huge investments, upgraded Chinese military hardware, and is trying to catch up with the USA. China's space program has accomplished remarkable milestones by establishing a dedicated space station.
Chinese Limitations
China wants to emulate the USA by controlling the seas, and the Indian and Pacific oceans, in particular. However, China does not have maritime muscle power in the form of operational Carrier Battle Groups (CBGs) to project maritime power.
Although China claims to have three aircraft carriers for operational purposes, it can deploy only one CBG. Such capability will not give China easy and unrestricted access to the Indian and Pacific oceans.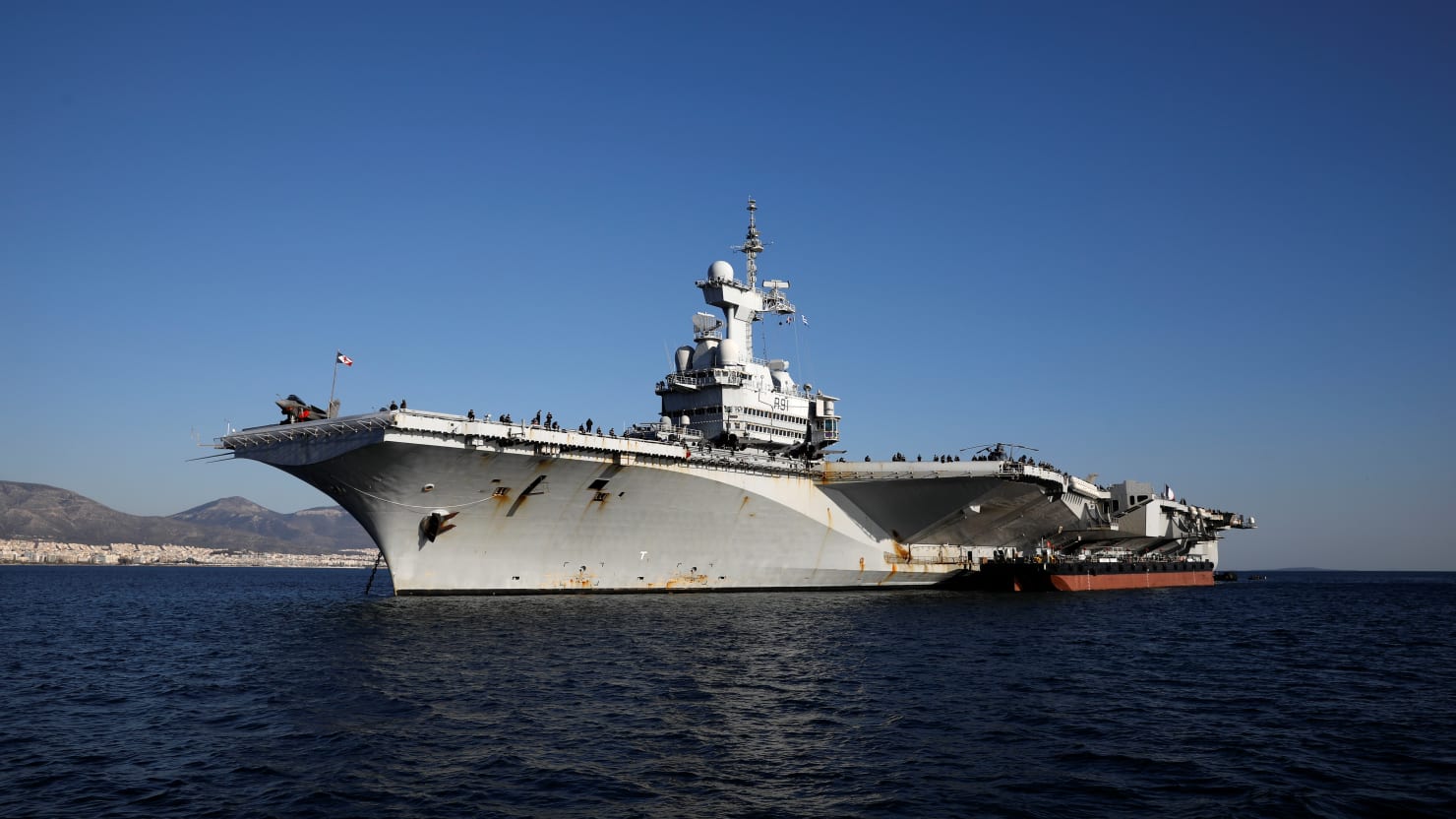 Chinese navy cannot access Malacca Straits with impunity to project its military power. Chinese commercial shipping transiting Malacca Straits is a different issue.
India's operational Carrier Battle Group will pose a formidable challenge. The nearly permanent presence of the US Navy's Seventh Fleet in the Indian Ocean Region will deter the Chinese Navy.
Due to the aggressive Chinese approach, USA, Japan, and India have created a network of submarine detection systems. The network is called the Sound Surveillance System (SOSUS), which will detect the presence of Chinese submarines from the South China Sea to the Andamans.
A continued hostile attitude towards India will be China's undoing in the long term. If China wants to attain numero uno status in the world genuinely, China will have to learn to co-exist with India.
Developing the China-Iran-Russia axis will be a formidable counterbalance to NATO. India's global stature of non-alignment will grow from strength to strength.
Gp Cpt TP Srivastava (Retd) is an ex-NDA who flew MiG-21 and 29. He is a qualified flying instructor. He commanded the MiG-21 squadron. He is a directing staff at DSSC Wellington and chief instructor at the College of Air Warfare. VIEWS PERSONAL