China's People's Liberation Army Navy (PLAN) is eyeing the East and Southeast parts of Taiwan as "underwater denial zones" with flights of anti-submarine warfare (ASW) over those waters, according to a leading Taiwanese defense expert. 
Using its Harbin Z-9 anti-submarine warfare (ASW) helicopter, the PLAN can limit the operations of Taiwanese submarines, for which Taiwan should "improve its maritime surveillance capabilities." This was stated by Su Tzu-yun, a fellow at Taiwan's Institute of National Defense and Research (INDR).
Tensions in the Taiwan Straits, mainly, and the Western Pacific, generally, have remained consistently high over the last year. With even the Korean Peninsula seeing constant friction as North Korea is set against South Korea, Japan, and the United States, the entire contiguous zone in far east Asia remains a powder keg.
The Taipei Times quoted Su saying that in the eight days between April 16 to April 24, the Ministry of National Defense (MND) detected five incursions by Chinese People's Liberation Army (PLA) Harbin Z-9 anti-submarine helicopters, east and southeast of the nation's air defense identification zone (ADIZ). 
On April 22, the MND reported 12 PLA aircraft and four PLAN vessels by 6 am that day. One of the detected aircraft was the Z-9 ASW helicopter that entered Taiwan's southeast air defense identification zone (ADIZ). 
The following day on April 23, four PLA aircraft and three PLAN vessels were identified around the same time. Three aircraft were identified as two J-10s and one Z-9 in the southeast ADIZ.
April 24 saw 13 aircraft and three warships, with 1 Z-9 at the same location. Su said the helicopter may have also been operating from a Type 054A frigate nearby.
Need Strong Maritime Surveillance
Unlike the shallow basins to the nation's west and southwest, the oceanic terrain off the east coast is complex, composed of ridges, trenches, and basins, according to Su, suggesting that such underwater geography is more suited for submarine operations. 
The area has now naturally become a "hotspot" for PLA ASW aircraft to predict the movement of Taiwanese submarines, particularly since sea conditions are optimal from mid-to-late April. 
Thus, operating frigates, ASW helicopters, and possible mapping of the surrounding sea bed could be aimed at gathering data for an "advance assessment" for amphibious ships,  transport, and attack helicopter missions. 
Taiwan, however, has a small submarine force of only four boats. These include the Republic of China Ship (ROCS) Hai Lung and ROCS Hai Hu, the World War Two vintage Trench-class submarines ROCS Hai Shih and ROCS Hai Pao that were obtained from the US in the 1970s.
The first vessel of its fleet of eight indigenous submarines will be launched only in September this year and commissioned after one to two years of testing.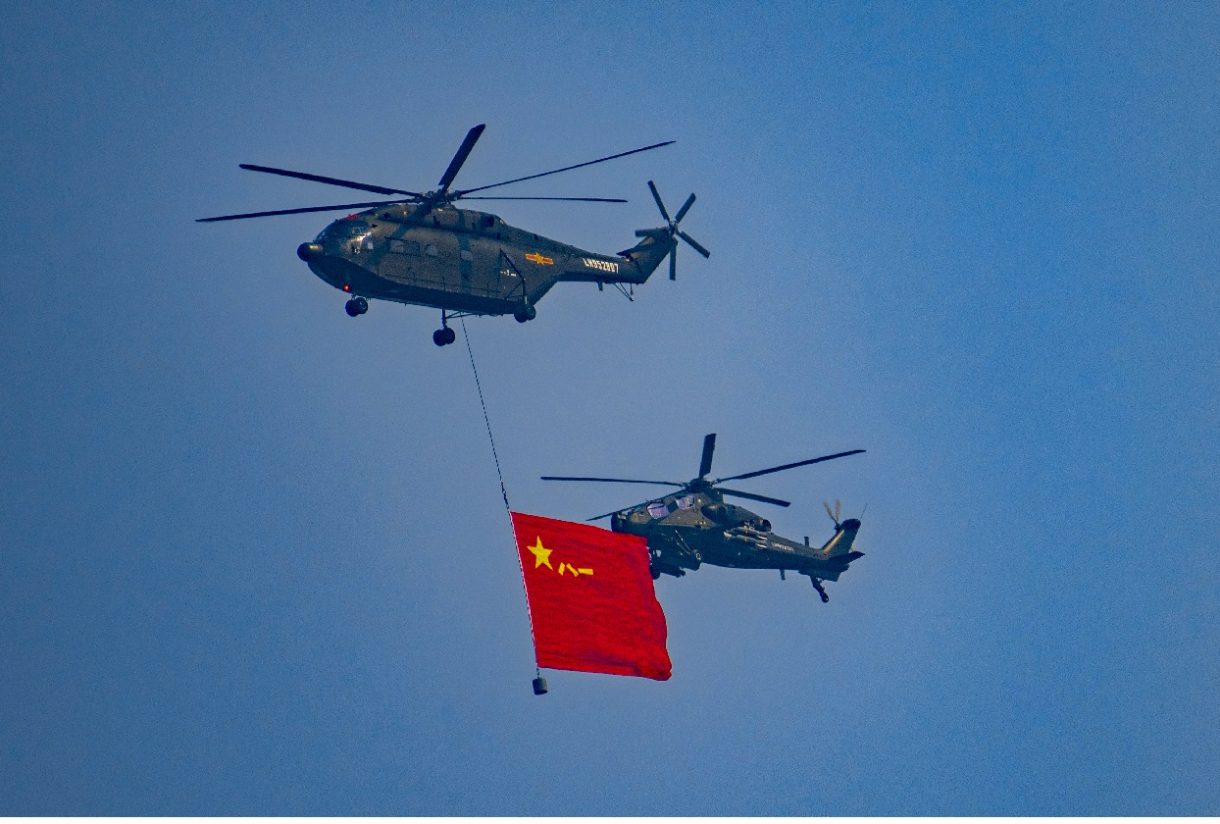 Upcoming Han Kuang Exercises
Su's statement comes ahead of Taiwan's massive 39th annual Han Kuang exercises, which will focus on "breaking the blockade" put up by China around the island. 
The EurAsian Times had reported in several preliminary analyses how China is likely to surround and cut off Taiwan with overwhelming force and hopes for the fait accompli to give in to its political demand of acceding to the mainland. 
Kinetic action would not be the first choice and would only follow if Taiwan resists the military. Commercial, geoeconomic, and many diplomatic repercussions of a physically destructive war would weigh on Beijing before it begins striking Taiwan. 
Interestingly, Han Kuang's goal this year will be "preservation," meaning holding out, delaying, and resisting a Chinese attack. This means if a Chinese blockade does not catch Taiwan by surprise, Taiwan will shoot back at the attacking Chinese and keep resisting until reinforcements arrive. 
The goal for the second and main stage of the drills from July 24 to July 28 will be "anti-amphibious exercises" with live firing, Reuters quoted Taiwan's MND. The EurAsian Times had reported earlier this month about Taiwan looking at the US-made FGM-148 Javelin anti-tank guided missile to hit amphibious boats and tanks carrying PLA troops to Taiwanese beaches. 
Hitting Chinese Ships Is The Flavor
Hitting incoming Chinese ships seems to be a particular focus as the exercises have a "naval element (that) will integrate sea, air and land forces to attack enemy forces and amphibious assault ships, and to protect sea lanes and counter blockade efforts."
An earlier article had reported the ROC Air Force (ROCAF) exercises preceding the Han Kuang drills, which involved its F-16Vs, Mirage 2000-5s, and the domestically made F-CK-1 Ching Kuo fighters, practiced maritime strike along with their P-3C and S-70C ASW aircraft. 
Taipei Times had reported the drills were meant to test the air force and the Navy's "capability to conduct joint warfare." Another set of standard exercises will involve using civilian airports, dispersing their air assets, and practicing ground camouflage tactics.