The Army Chief of India, General Manoj Pande, said last month that the primary issue with China remains the resolution of the boundary dispute, but China has intended to keep it "alive". In a move that corroborates these remarks, Beijing has once again upped the ante at the Line of Actual Control (LAC).
According to recent reports, the Government sources have revealed that the PLA Air Force has around two dozen frontline combat aircraft stationed at its Hotan air base in the Eastern Ladakh sector, including the J-11 and the J-20 stealth fighters jets.
"The Chinese earlier used to maintain detachments of MiG-21 class fighters there, but they have now been replaced with more capable and sophisticated aircraft and in larger numbers," they said. The J-20 is China's most advanced fifth-generation stealth fighter jet.
This development comes after a senior US military commander said that the defense infrastructure being built by China along the Line of Actual Control was alarming.
"The (Chinese) activity level is eye-opening. Some of the infrastructures that is being created in the western theatre command is alarming", said General Charles A Flynn, Commanding General, United States Army Pacific, while talking to reporters said.
China objected to his statement. Chinese Foreign Ministry spokesman Zhao Lijian called the statement of a US military officer on Ladakh shameful and criticized the US.
It is pertinent to note that it was recently revealed that China was building a second bridge over its side of the Pangong Tso Lake through which it could quickly mobilize troops and transport armored columns in the event of a military confrontation with India.
Furthermore, the Chinese Air Force is constructing new airfields close to the Indian territory that will allow them to conduct flights at lower altitudes. The People's Liberation Army's Air Force (PLAAF) has spread all along the Line of Actual Control with India, from Ladakh in the north to Arunachal Pradesh in the northeast.
The Chinese Air Force has now have 25 frontline fighters at the Hotan air base which include J-11, and J-20 fighters. The Chinese earlier used to maintain detachments of MiG-21 class fighters there but they have now been replaced with more sophisticated aircraft in larger numbers pic.twitter.com/Y3ON8WtvDZ

— Indian Aerospace Defence News (IADN) (@NewsIADN) June 11, 2022
In addition to Hotan, the Indian agencies are reportedly also monitoring the PLAAF's Gar Gunsa, Kashghar, Hopping, Dkonka Dzong, Linzhi, and Pangat airbases in Xinjiang and Tibet. Both Xinjiang and Tibet are under the Chinese Western Theatre Command that overlooks the LAC with India.
In recent years, the Chinese PLAAF has been improving these bases by building hardened shelters, extending runway lengths, and deploying greater manpower to carry out more operations.
The massive heliport #China was building in #Golmud is now operational, imagery shows 63 hangars are ready & helicopters have been deployed on site https://t.co/iGBinT2C8x pic.twitter.com/YHsyC1r54w

— Damien Symon (@detresfa_) March 7, 2022
Satellite images had earlier revealed that a massive heliport was under construction south of Golmud's existing airport, on the northern tip of the Tibetan plateau. A total of 63 hangars were visible, as well as the construction of barracks and support structures. The port has apparently become operational now.
Should India Be Worried?
While the PLA Air Force has deployed its J-20 fighter jets close to the LAC, the Indian side has increased its preparedness and positioned its fleet of Sukhoi-30MKIs, MiG-29s, and Mirage-2000s at the forward air bases to deal with any potential escalation with the PLAAF.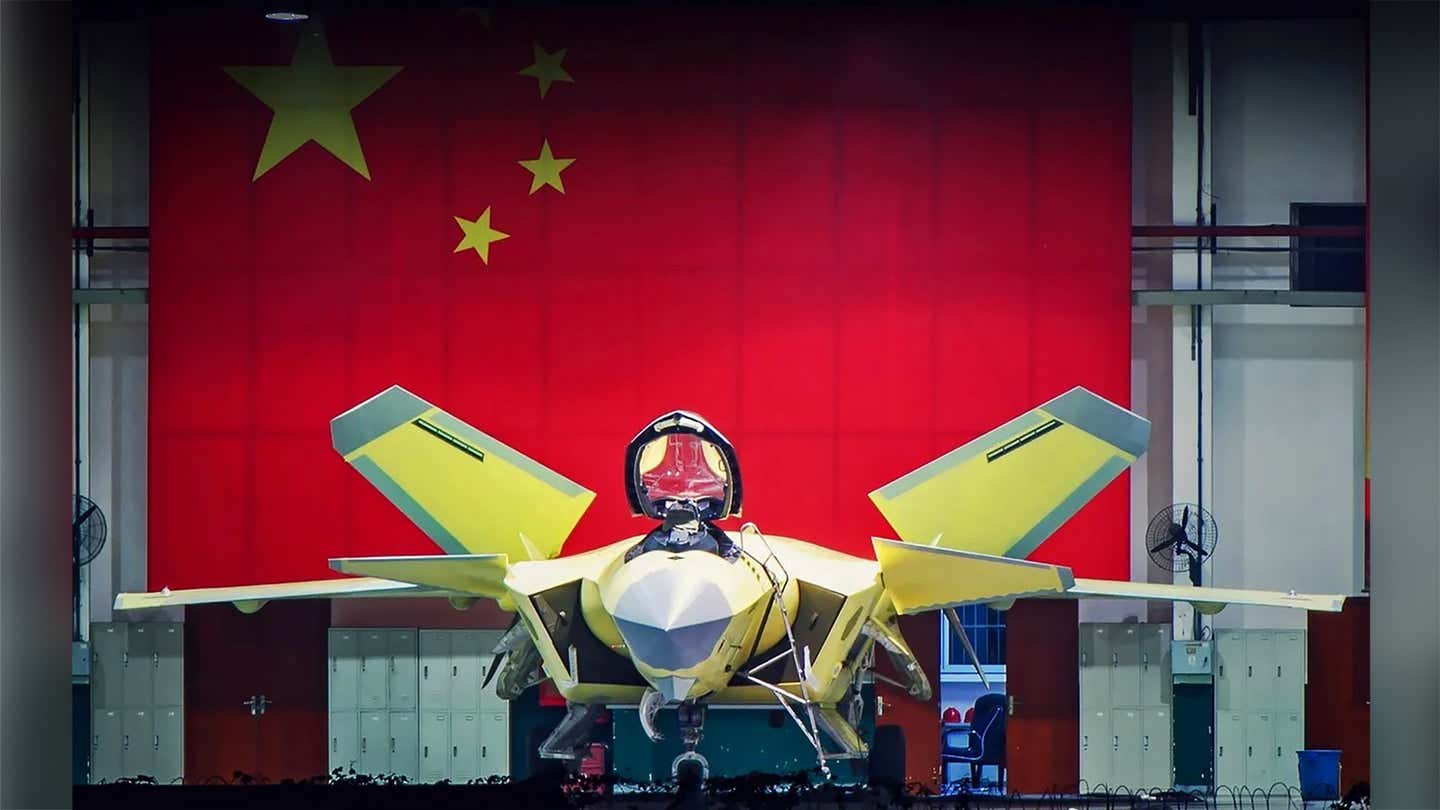 Last year, as its position in Ladakh underwent a tectonic shift, the Indian Air Force deployed a complete offensive and defensive force to confront China's "Anti Access Area Denial (A2AD)" policy as per defense establishment sources.
The assets deployed by the IAF have typically included cargo planes like the AN32, C-130J, and C-17, as well as helicopters like Apaches and Chinooks and fighter jets like the Rafale, SU-30MKI, Mig-29s, etc. According to the sources, the deployment also included surface-to-air missiles, radars, and heightened monitoring with UAVs.
The @IAF_MCC's SU-30MKI Flying over the LAC, #Ladakh pic.twitter.com/mMiN17ruUc

— Defence Decode® (@DefenceDecode) September 23, 2020
The Chinese Air Force had first deployed its J-20 fifth-generation jets close to the Indian territory at the height of the conflict in 2020. The J-20s were reportedly spotted flying from the Hotan airbase in China's Xinjiang province, where strategic bombers and other fighters were also stationed, according to government sources.
However, this time, the deployment of J-20s appears to have been confirmed.
The J-20 aircraft deployed near the LAC  is the most advanced fighter jet in the Chinese arsenal, and being a stealthy jet means that it could evade the watch of Indian radars and missile defense systems. India, on the other hand, is well equipped with French-origin Rafale fighter jets.
However, experts have expressed their doubts about the fighter facing off with Indian jets. The J-20 fighters will have less room to carry more weaponry or fuel if they operate from high-altitude air bases on the Tibetan plateau, resulting in a limited combat range, EurAsian Times had observed.
Experts also claim that the Chinese stealth jet has no combat experience and has never been involved in a conflict. There is very little public information regarding its capabilities, and some of it has been overstated by Chinese media.
The Rafales, on the other hand, have substantial combat experience and, with a service ceiling of 50,000 feet, can function exceedingly well at higher altitudes. They have been customized for Indian requirements and many experts had even called them the 'most advanced Rafales' in the world.
Former IAF pilot Vijainder K Thakur says that J-20 is a stealthy fighter bomber. And, "Being Low Observability, it will not need to engage with IAF Su-30s or Rafales. It will be able to carry out its missions largely undetected. J-20 missions will include attacks on IAF radars, AD missiles, locating mobile targets within Indian Territory, and relaying their coordinates for standoff attacks by PLAAF bombers and fighter bombers using cruise missiles."
The veteran further explained that in the scenario of visual air-to-air combat, "the Chinese J-20 will get clobbered by IAF Su-30s and Rafales, which is precisely the reason why J-20s will never engage the Indian fighter jets. Instead, they will use their stealth to penetrate Indian airspace and attack targets in Indian territory without fear of interception."
India's Home Advantage
Compared to China, India has more airbases and Advanced Landing Grounds (ALGs) near the LAC. In the case of China, the gap between the existing airbases close to the LAC is 400 to 500 Km.
If it is a limited conflict across multiple high-altitude pressure points (and that is what military strategists believe will be the case, as both India and China will avoid a prolonged war), the IAF is expected to degrade and delay PLA's troops–armor–logistics induction cycle across the LAC, supported by its heavy-lift platforms, e.g. the C-17 and IL-76, Chinooks and Mi-17 V5's.
The Former Chief of the Indian Air Force, Air Chief Marshal RK Singh Bhadauria, had earlier said that China had heavily deployed the PLAAF in order to support its army in the Ladakh sector, where Indian and Chinese troops are locked in a standoff.
The Chinese PLA Air Force may have deployed 100 combat aircraft in Ladakh, but India's top defense expert, Air Marshal Anil Chopra (retired), had claimed earlier that India could field up to 250 aircraft in the region, almost 2.5 more than China.
Furthermore, a report titled 'The Strategic Postures of China and India' written by Harvard Kennedy School researchers Frank O'Donnell and Alexander K. Bollfrass suggests that the IAF's current inventory of fourth-generation fighters (Mirage-2000s, MiG-29 UPG — used by the western command — and SU-30 MKI and now Rafale — used by the western command) is "more than a match" for the PLA Air Force.
However, there is an equally vocal section of experts that believe China's growing military prowess and shift in its military strategy could weigh very heavily on India, which is mostly mired in the loop of procurement and acquisitions.