OPED By Gp Cpt TP Srivastava
China has become an enigma to the entire world, India in particular. Although actual hot war conditions prevailed between Russia and Ukraine for over 500 days, the war against China in the South China Sea (SCS) has been going on ever since the Permanent Court of Arbitration decided the ownership case in favor of the Philipines.
China rejected the court ruling.
Smaller nations surrounding SCS are wary of Chinese intent. The creation, development, and militarization of artificial islands have only reinforced their worst fears.
But the most formidable challenge to China in SCS is from the US, which insists that freedom of navigation operations (FONOPS) entitles shipping from all nations to transit through SCS. China's claims to ownership of SCS despite the nine-dash line is unacceptable.
Any discussion/mention of China without mentioning Taiwan is incomplete. China has continued offensive maneuvers around Taiwan for nearly one year.
China's obsession with India goes back to when British cartographer McMohan drew an imaginary line defining the unmarked international boundary between India and China.
India continued to rue its defeat at the hands of China in 1962. Why India opted to lose a war that it could have won decisively will remain an unanswered and unacknowledged question. If only formidable Indian Air Power were used against the defenseless Chinese Army… Alas!
China's View Of India
China views India as the most formidable stumbling block in its quest to become the numero uno world power ahead of the US.
Successive Chinese leadership post-1962 realized that the 1962 victory was a gift from indecisive Indian leadership. It was not likely to happen again, as has been demonstrated by the Indian military over the years. Galwan in 2020 was the latest Chinese misadventure to gauge the resolve of India's leaders. China got the message.
Extremely inhospitable terrain and near total absence of conventional air power are Chinese limitations that cannot be overcome. Instead of directly taking on India, China has adopted the policy of 'Debt Trap' diplomacy in which it has successfully captured smaller nations around India, Bangladesh included.
Smaller nations' hostile/unfriendly approach towards India will perpetuate India's embroiled with these nations.
It will have a direct bearing on India's overall growth. China also realizes that in the near term (till 2050 AD.) India will be nowhere near the Chinese GDP. The yawning gap between China and India with reference to technological progress in space, fighters, and cyber warfare is to China's advantage.
Cyberwarfare And CHIP Technology
It would be of enormous benefit to civilian and military decision-makers if they deemed it fit to invest in purchasing a copy of the book by Chris Miller titled "Chip War: Fight for the World's Most Critical Technology," a best-seller according to New York Times. Financial Times called it Business Book of the Year.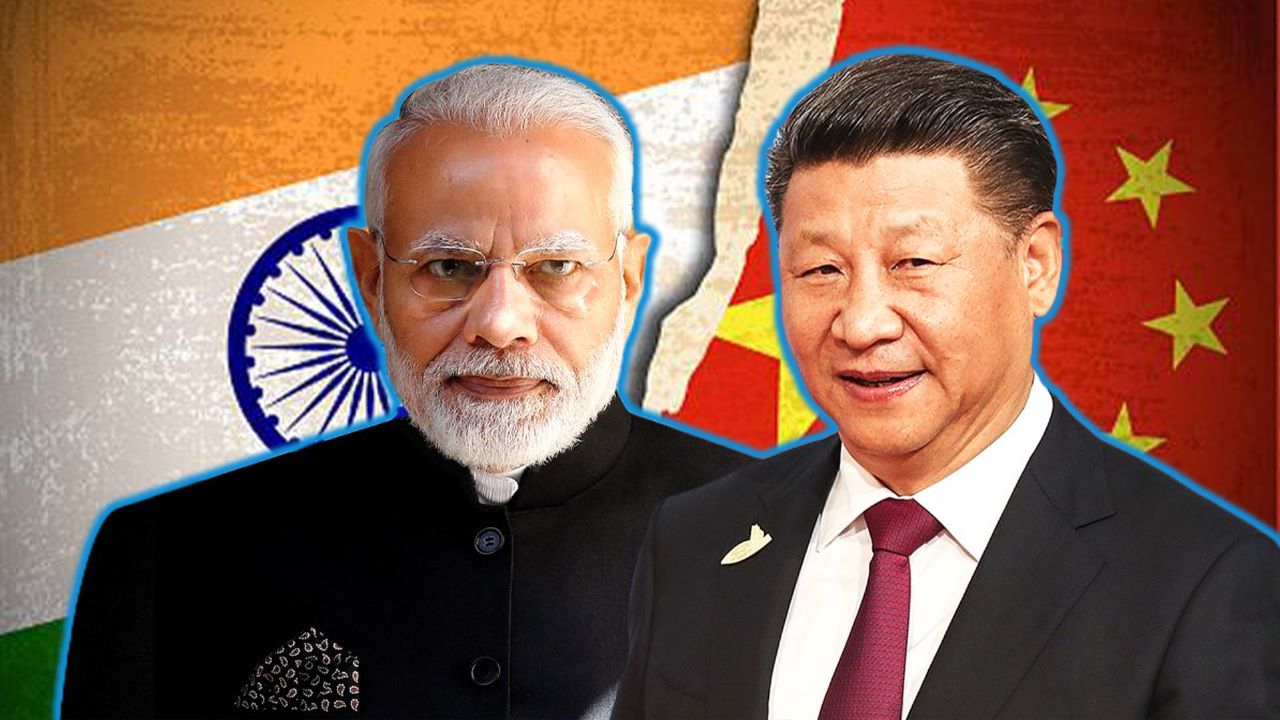 It carries intricate details of how China has silently progressed its acumen and capability in silent and hidden cyber warfare.
Days of hackers leaving a message on the home pages of organizations they hacked into are over. The era of silent and untraceable entry into the systems of vital organizations and staying there to monitor day-to-day progress has already begun.
It is a frightening scenario. Combine this capability with Artificial intelligence, and one might be able to penetrate any known system using the internet.
Demonstration Of China's Cyber Warfare Capability
Chinese Cyberspies recently broke into various e-mail accounts of senior US officials, most prominent among them is the US Commerce Secretary. Break-in by Chinese cyberspies has proved that hackers have found means to penetrate supposedly impregnable US Cyber defenses.
Cyber espionage had two clear aims: to demonstrate their ability to penetrate highly protected accounts and to leave no trace in recent and probable future attacks. The extent of Chinese hackers' penetration into the US government, defense, and corporate establishments is unknown.
Chinese hackers have proved their ability akin to a bandicoot, which burrows itself in deep underground surroundings and remains hidden from the world. Likewise, hackers can break into the network and burrow deep, thus evading detection, maybe for days/weeks/months/years.
Microsoft has acknowledged that during a recent attack, hackers gained access to Microsoft's cryptographic protection system and generated digital tokens, enabling hackers to track Microsoft's online services and access stored documents.
India's Growth/Capability In Chip Industry
The current status of our chip industry is as follows;
India does not have production-level reserves of Gallium and Germanium.
India does not have any capability to produce the hardware required for chip manufacture.
Establishing manufacturing units will take a few years.
The recent contract with Micron will be a mere assembly, testing, marketing, and packaging (ATMP) facility. It is not a production facility.
Foxconn of Taiwan and Vedanta of India might set up production facilities independently.
Cyber Warfare: India's Vulnerability
India is vulnerable. Recently unknown identity hackers broke into the system of a premier medical establishment. Hackers have previously broken into top defense establishments and left messages on the home page.
Our vulnerability is entirely attributed to our attitude. In a recent case, a serving military officer challenged the directions of its service headquarters from disassociating from social sites viz Facebook, Instagram, etc, in a court of law.
He pleaded that it was an attack on his fundamental rights. Thankfully the courts realized the sanctity of the directions and told the petitioner to either follow the directions or leave the service.
Such a profligate attitude is rampant across all domains of our functioning. What is of even more concern is that we are unwilling to acknowledge the presence of an omnipresent ghost. Embedded viruses viz Trojan Horse is a thing of the past; embedded hackers are the new threat.
China knows that our entire focus at present is on meeting the Chinese military challenge. China's 'Bandicoot' approach might cause far more damage by cyber warfare than the Chinese military.
Gp Cpt TP Srivastava (Retd) is an ex-NDA who flew MiG-21 and 29. He is a qualified flying instructor. He commanded the MiG-21 squadron. He is a directing staff at DSSC Wellington and chief instructor at the College of Air Warfare. VIEWS PERSONAL OF THE AUTHOR