While the Ukrainians and their western supporters mark a year since Russian tanks crossed the border, Russia is reportedly in talks with China to acquire kamikaze drones. 
Without naming any specific sources, the German magazine Der Spiegel reported on February 23 that Russia is currently in talks with a Chinese company to acquire hundreds of Chinese kamikaze drones that will enable it to launch strikes on Ukrainian cities. 
If a new agreement with a Chinese manufacturer goes forward, it is anticipated that roughly 100 kamikaze drones will be delivered to Russia as early as April.
In recent days, the United States, Germany, and other Western nations have warned China not to supply weapons to Russia, stating that such a step would have serious repercussions.
Russia, facing harsh western sanctions, is thought to have procured weapons from Iran and North Korea. China has been silent so far, but that may change. 
Sources who spoke with the German online magazine Der Spiegel on Thursday night provided the information about the agreement.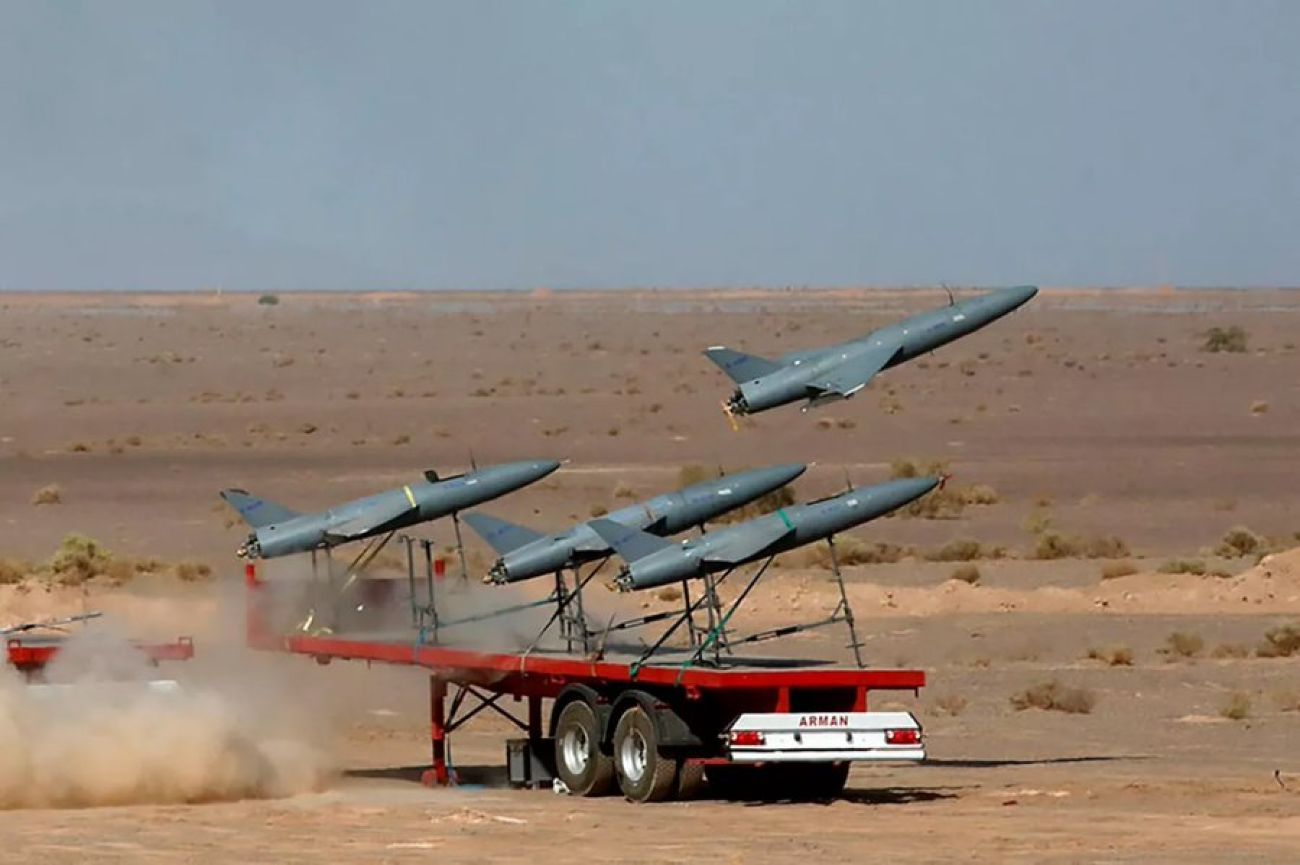 The report said that Chinese drone maker Xian Bingo Intelligent Aviation Technology would be ready to build 100 ZT-180 prototype drones. It is an unmanned aircraft with a 35–50 kilogram warhead capacity.
It said that the ZT-180 drone is similar to Iran's Shahed-136, with which Russia has attacked Ukraine repeatedly, causing significant damage to civilian infrastructure. 
Additionally, the publication reported that Bingo has plans to assist in setting up a drone production facility in Russia, where up to 100 aircraft could be produced each month.
That being said, ZT-180 is not included in the company's product portfolio, which leads analysts to speculate that this drone may be new or customized. 
Besides that, the report from German media also noted that there had previously been talks for Russia to receive spare components for its Su-27 warplane from a company owned by the Chinese army. 
It is also said that plans had already been made to develop shipping paperwork.
China Looks To Send Lethal Weapons To Russia?
The news follows Volodymyr Zelensky's warning that a third world war could break out if China supports Russia in the conflict in Ukraine.
Meanwhile, the Biden administration is reportedly considering disclosing information suggesting China is contemplating whether to provide arms to support Russia's war in Ukraine.
In an earlier interview with CBS News, Secretary of State Antony Blinken warned that China strongly contemplates supplying Russia with arms.
According to US and European officials, Western countries have recently picked up on intelligence suggesting that Beijing may lift its initial self-imposed restriction on arms shipments to Russia. But, it doesn't appear that China has taken a final decision. 
The officials stated that China has historically been careful to restrict its support to financial aid and oil purchases, but the most recent intelligence assessments indicate that Beijing's position may be shifting. 
Reports have been circulating among the security officials of a few nations that Russian forces have received satellite imagery of battle zones in Ukraine from Chinese companies.
In retaliation, the United States has added the Chinese satellite manufacturer Changsha Tianyi Space Science and Technology Institute to its list of sanctioned entities. The Wagner Group, a Russian private mercenary group, is accused by Washington of obtaining satellite images from China to support "combat operations in Ukraine."
The possibility that China would give Russia lethal weapons deviates significantly from the more general dual-use products that Chinese companies have allegedly supplied over the past year. 
Many reports also suggest that China is shipping commercially available drones to Russian customers in support of the conflict in Ukraine. These gadgets are referred to as dual-use by military officials because they can be used in civilian and military applications.
The Chinese Foreign Ministry denied delivering arms to Russia without addressing the allegations. 
According to a representative for the Chinese foreign ministry, NATO nations, notably the United States, are the leading suppliers of munitions for the battlefield in Ukraine, despite persistent claims that China may be transferring weapons to Russia. 
Given the secrecy surrounding the Chinese arms trade, it is unknown what other weaponry Russia might acquire besides the drone.