After the CCP National Congress deliberations, Chinese President Xi Jinping unveiled his new team for his record-breaking third term, promoting rising stars Li Qiang, Li Xi, Ding Xuexiang, and Cai Qi to the country's highest decision-making body.
Together with ideology tsar Wang Huning, and former anti-corruption chief Zhao Leji, they make up the new seven-member Politburo Standing Committee led by Xi.
President Xi's highly-anticipated work report at the opening of the Communist Party's twice-a-decade national Congress in Beijing on Sunday served as a blueprint for his grand vision for China.
Commentators are rushing helter-skelter to grab clues and hints that would throw light on what China, under Xi Jinping's leadership, will do during his third term in office.
China Under Xi's Third Term
In terms of domestic policy, the situation is complex and challenging. The Chinese economy has shown a downward trend. It could be because of Covid-19 – past and present – or because of the revised trade policy of the US and other western countries.
In foreign policy, tensions have deepened between the US and China; Quad-4 is a serious irritant and a catalyst for increased military power and preparedness. It means inducting more sophisticated weaponry and war materials to refurbish the security of the South China Sea in the background of Quad-4.
China is embroiled in border disputes with her neighbors, including India's long Himalayan borderline. Here China has adopted the sword-rattling policy to impress upon her neighbors the power and influence of China.
Xi Jinping's nearly two-hour-long address to the National Congress is perhaps the most critical policy statement that should be analyzed to understand what direction he intends to adopt during his third term.
He called for faster military development and announced "no change in policies that have strained relations with Washington and tightened the Communist Party's control over society and the economy."
Faster military development means faster inventions, innovations, and diversification of the war machine, restructuring of all three arms of the defense forces, enhanced budgetary allocations, and induction of new training methods for the troops.
The term "faster military development" aims to make China the militarily most advanced state of the world. We have seen that China has been pursuing this policy in recent months and years, be it the navy, air force, or land forces and related auxiliaries.
In short, China means that she is militarily aiming to become the world's topmost power.
Secondly, Xi does not think of ironing out differences with the US through bilateral or multilateral dialogue. He has almost discarded that option when he says that "there will be no change in policies that have strained relations with the US."
Besides trade issues, one primary source of irritation in relations is Taiwan. Xi has clarified that China will use force to guard her right over Taiwan. This is a serious statement, and its consequences could be far-reaching and, of course, threatening the peace in the region. The entire shift focuses on the Indo-Pacific Ocean.
China has already established its supporting naval bases in Sri Lanka, Gwadar, and the Horn of Africa. After launching the third aircraft carrier, China is fast-moving to acquire nuclear subs, which will give immense strength to China's naval power.
Xi Ignoring Hard Truths?
In his address, Xi declared that "the Party plans calls for creating a prosperous society by mid-century and restoring China to its historic role as a political, economic and cultural leader." This is the objective, but Xi did not specify what economic reformative measures he would contemplate to bring prosperity to Chinese society by the mid-century.
Currently, China is faced with an economic slump, and its development has sunk to 3.3%. The Chinese observer's handling of Covid-19 when it surfaced in Wuhan two years ago was shabby and inadequate. They would hold Xi responsible for the disaster created by the pandemic.
The condition is no better today. The "Zero Covid" policy has seen long and oppressive lockdowns, immensely hurting the economic life of the people. Many companies have wound up in China and sought other places for investment.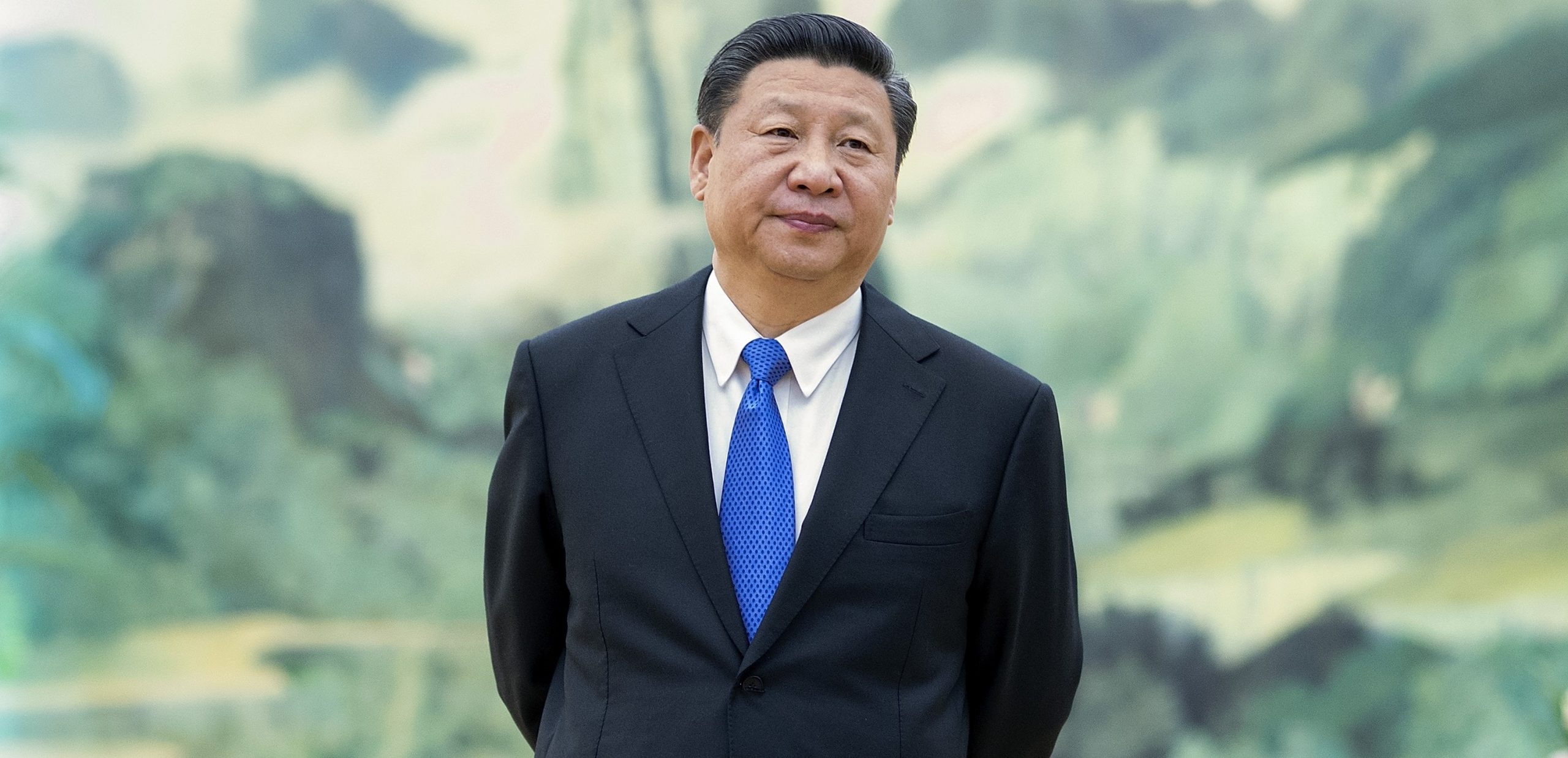 One peculiar thing about the report presented by President Xi to the 20th Congress is that it has been abridged and reduced to just 70 pages. In contrast, the original report is long and touches on many subjects that have not found space in the abridged version Xi presented.
For example, the full report emphasizes that a "new great struggle" was needed and stresses that the internal reconstruction of the party had been inefficient. The report said many issues regarding upholding the party's leadership and that some party members and officials were wavering in their political convictions.
"Despite repeated warnings, pointless formalities, bureaucratize, hedonism, and extravagance persisted in some localities and departments. Privilege-seeking mindsets and practices posed a serious problem, and some deeply shocking cases of corruption had been uncovered," the report said.
The Secretary General's report seldom mentions negative aspects creeping into society. But here, we find a deviation to legitimize the purge in the party echelons and structure. Partially it could be a justification for President Xi's third term in office.
Xi's report reflects the truth in the rumors of in-party dissensions by strange coincidence. The report blames "some people" for lack of confidence in the socialist political system with Chinese characteristics, including those who ignored the related laws.
"The elements such as money worship, hedonism, egocentricity, and historical nihilism were common, and the online discourse was rife and disordered. All this had a grave impact on people's thinking and the public opinion environment," the report said.
It also raised questions about the party's environmental protection efforts and ensuring people's well-being. According to the report, the systems for safeguarding national security were inadequate, and the party's capacity to respond to various risks, including national defense and the military, was insufficient.
In sum, we can safely say that the outcome of the week-long deliberations at the party level has converged on a move forward in defense and security areas and a continuation of the pattern of relations with the United States of America. The path of discussing bilateral issues through friendly dialogue is not an option.
There is no mention of mending fences with smaller nations in the region that China's aggressive postures have hurt. Xi's address has let out the full steam of his grandiose ambition of a great China, believing that "the progress and prosperity of the world depend on the progress and prosperity of China."
The report nowhere mentions China's border dispute with India. But that does not mean that there is any relaxation on the side of China. Instead, it is clear that China will not budge from its position in border disputes with India.
China will substantially improve and upgrade its military strength; China will not succumb to any relaxation in its stance against the adversaries; and obviously, Sino-Indian relations will remain what they are.
India has to keep herself prepared for any eventuality along the Sino-India border in the Himalayan line. This has to be a long-drawn struggle.
Padma Shri KN Pandita is the former Director of the Centre of Central Asian Studies at Kashmir University. Views expressed here are of the author's.
Mail EurAsian Times at etdesk(at)eurasiantimes.com