A Chinese state-owned power company operating in Pakistan expressed concern over the delay in payment and asked Islamabad to immediately release PKR 12.35 billion ($68.9 million) as transmission service payment (TSP), according to reports.
The China Electric Power Equipment and Technology Co Ltd (CET) State Grid Corporation of China (SGCC) — registered in Pakistan as Pak Matiari-Lahore Transmission Company Private Limited (PMLTC) — has recently written to energy minister Hammad Azhar, explaining to him that the company had received only Rs 8.75 billion ($48.82 million) of the total amount billed to the National Transmission & Despatch Company (NTDC). 
It said the unpaid amount of Rs 12.35 billion needs to be cleared by March 24 to avert a default under the facility agreement between PMLTC and the lender — China Development Bank, Dawn reported.
PMLTC is part of the China-Pakistan Economic Corridor, a collection of ongoing infrastructure projects across the South Asian country, with a total value of $62 billion.
The company has also highlighted that the Chinese government and the embassy attached great importance to the payment issue and asked the ministry to give this matter a top priority.
Beijing's Threatens To Stop Funding?
This comes after a three-day visit of Pakistan's Prime Minister Imran Khan to China in February. Islamabad had paid $28 million to Chinese independent power producers (IPPs) days before Khan's visit to the communist country.
It is believed Beijing has flagged the issue of overdue payments, with media reports claiming that China is reluctant to put in new funds under the CPEC arrangement until issues faced by Chinese investors are resolved and previous agreements are fully honored by the Pakistani government.
Beijing has voiced its concerns about the non-payment of power dues for some time, including at the highest level during Prime Minister Khan's visit to Beijing last month.
Last September, during the 10th Joint Cooperation Committee (JCC) of the CPEC, Ning Jizhe, vice-chairman of the National Development and Reform Commission, called on Pakistan to step up the payment of $1.4 billion owed to operators of independent power projects under CPEC for the electricity they have supplied.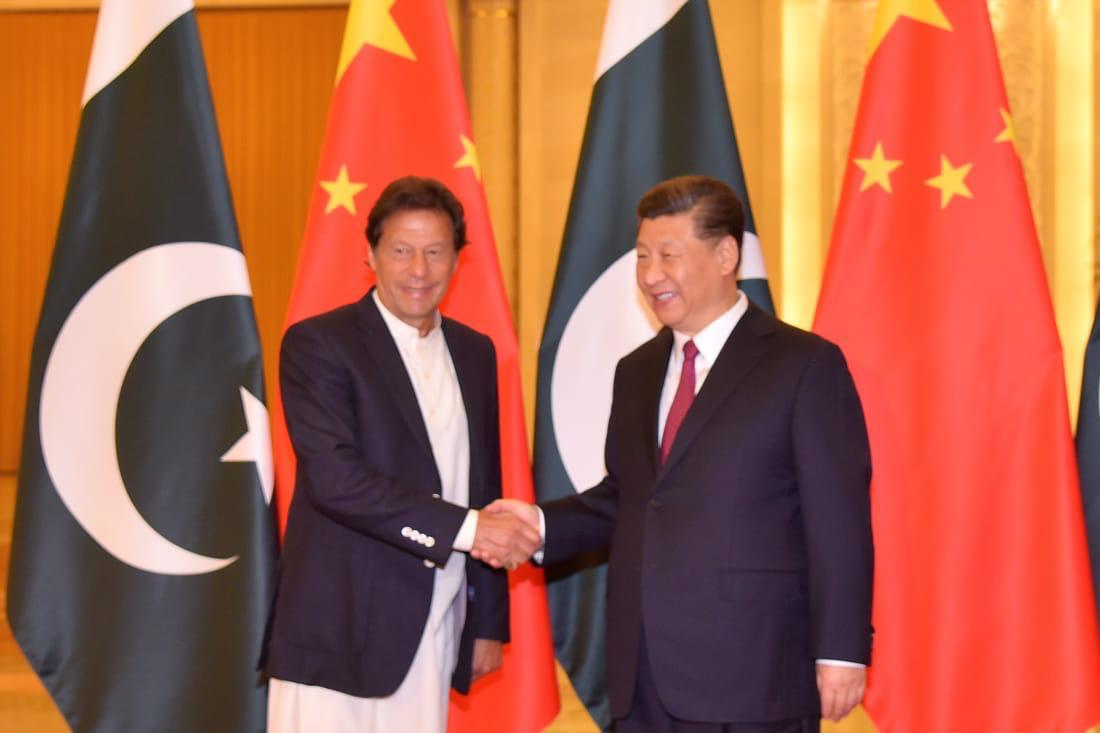 Ning also asked Islamabad to ensure CPEC projects were completed on time; resolve its own project funding issues; reconsider increased taxes on the power generation companies; and increase incentives for Chinese companies to set up shop at CPEC special economic zones. 
As many as 10 energy projects worth $10 billion have been completed under the CPEC while four power costing $4.7 billion are near completion.
Official circles in Islamabad claim that the previous Nawaz Sharif government "badly managed" agreements with the Chinese and their IPPs. They say the Power Purchase Agreements (PPA) were based on flawed calculations of fuel mix components that have made the country dependent on imported fuels for power generation.
Pakistan's Financial Woes 
Pakistan is facing a severe financial crisis, with the budget deficit widening to an all-time high of $24 billion, the trade deficit to $31 billion, and the current account deficit expected to touch $31 billion by the end of June this year.
Despite the cut in the development budget of $1.1 billion, there is still a budget deficit of $24 billion – equal to 8% of gross domestic product (GDP) – prompting the need for Pakistan to procure more domestic and foreign loans to bridge this huge budgetary gap.
In such a situation, the Pakistani government had proposed to renegotiate the PPAs with Chinese IPPs operating under the CPEC, similar to what has been done with domestic power producers.
The Pakistani government believed that if the agreements are successfully renegotiated, the country would save $14.29 billion on electricity costs over the life period of the newly-built plants.
However, China turned down this proposal during the September JCC (joint coordination committee) meeting on CPEC and Pakistan had to give written assurance that it would not reopen $15 billion deals of energy projects under the CPEC.
Industrialist and sentaor of the ruling Pakistan Tehreek-e-Insaf (PTI), Nauman Wazir Khattak, told Asia Times that the total capital investment of most of the IPP agreements had been repaid during the first two to three years of operations.
"I repeatedly pinpointed that the IPPs intentionally misled the National Electric Power Regulatory Authority (NARPA) and presented exaggerated input and overhead costs to get a higher percentage of tariffs. They should be forced to cough up billions they illegally made by misreporting to the regulatory authorities," he claimed.
In 2020, a nine-member inquiry committee headed by a former chairperson of the Security and Exchange Commission of Pakistan (SECP), presented a 296-page report to the prime minister, highlighting corruption at Chinese units installed under a government-to-government arrangement for CPEC-related operations.
The report revealed that most of the agreements, including those set up under the CPEC arrangement, had made 50% to 70% in profits against a maximum threshold of 15% as determined by Pakistan's power regulator.
Several IPPs had an investment payback period of two to four years and made profits as high as 10 to 20 times over their initial investment, the report claimed.