China has taken strong exception to a US aircraft landing in Taiwan, calling it yet another "salami-slicing" provocation by Washington, which could send a wrong signal to secessionist elements. 
X-Factor: US Navy Deploys A 'Sentry Guard' That Can Knock Down Chinese Swarm Drones — WATCH
Chartered by the American Institute of Taiwan (AIT), a US L-100-30 aircraft, a civilian-variant of the US military's C-130 transport aircraft, landed at the Taiwan Taoyuan International Airport on July 19.
The aircraft stayed there for about an hour as it loaded and unloaded some cargo before taking off, as reported by udn.com, a Taipei-based news portal.
The AIT is the de facto US Embassy in the island nation.
Fu Qianshao, a Chinese mainland military aviation expert, said, "The C-130, from which the L-100-30 has been derived, is a medium-sized, tactical transport aircraft fully designed for military use".
"Even if the aircraft is used by AIT for civilian purposes, the fact that it is a military aircraft is a huge provocation," Fu told China's state-owned Global Times, which also alleges that aircraft is affiliated with a contractor of the US spy agency, the Central Intelligence Agency (CIA).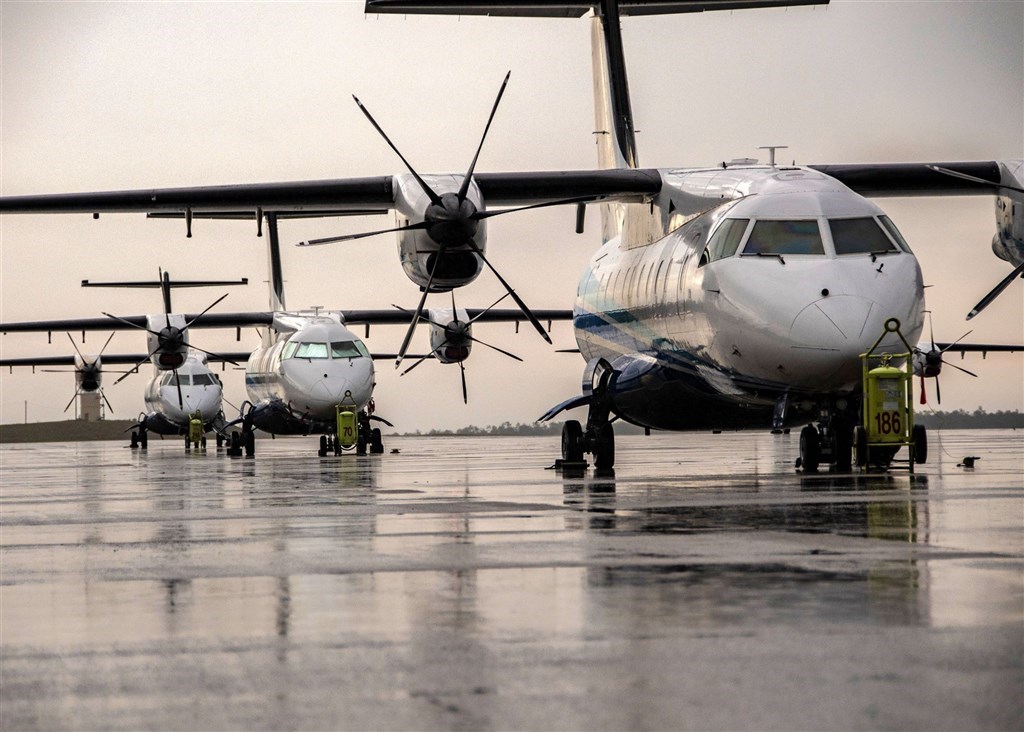 A Beijing-based military analyst said that the landing of a US military aircraft in civilian disguise on the Taiwan island is yet another "salami-slicing" provocation by the US. Experts also said that this incident has sent a wrong message to the Taiwan secessionists.
"The Chinese mainland will not allow US military planes' recent landings on the island of Taiwan to become routine," they added.
The US Air Force had also sent a C-146A plane to Taiwan on July 15. Previously, a US C-17 transport aircraft, with three US senators onboard and 750,000 vaccine doses, also landed in Taipei on June 7 to provide assistance to coronavirus-hit Taiwan.
With this move, US Secretary of State Antony Blinken hinted at a possible resumption of trade and investment talks with Taiwan without any indication to pursue a full-scale trade pact.
"Since the US has been frequently sending military aircraft to land on the island of Taiwan, the Chinese mainland could expand its air defense identification efforts near the island, assess the situation of the aircraft near it, and send warplanes to identify, track and drive them away when necessary," Fu said.
"The Chinese mainland should not allow this serious condition to become routine, and there should be countermeasures", he added. Wu Qian, a spokesperson of the Chinese Ministry of National Defence, said "China is gravely concerned about a US Air Force plane landing on the island of Taiwan on Thursday, and any trespassing by foreign ships or planes into China's airspace or territorial waters will result in serious consequences", as he warned the United States.
China Conducts Military Drills
A series of amphibious landing exercises were also conducted by the Chinese People's Liberation Army (PLA) and the Navy in the waters off the eastern coast of Fujian province on July 16, which is separated from Taiwan only by Taiwan Straits.
X-Factor: US Navy Deploys A 'Sentry Guard' That Can Knock Down Chinese Swarm Drones — WATCH
This came just one day after the C-146A landed in Taiwan. On the same day, the PLA carried out military drills in the waters of the East China Sea, close to the northern entrance to the Taiwan Straits. Taiwanese media reported this as a response to the landing of the US C-146A.
According to China Central Television (CCTV), the PLA on July 16 conducted a series of live-fire exercises in waters off the southeastern coastline of Fujian.
F-22 Raptors – World's Most Powerful Fighter Jets Deployed To Asia In 'Big Numbers' To Counter Chinese 'Muscle Flexing'
Dozens of Type 05 series amphibious armored vehicles moved out from the coast into the sea and boarded PLA Navy's Type 072A tank landing ships, which carried them in a long-distance sea-crossing maneuver.
The domestically developed Type 05 series belong to the PLA's most advanced amphibious armored vehicle family, with good maneuverability at sea, strong firepower and a high level of informatization, the report said.
Written by Kashish Tandon