A tweet by India's Member of Parliament (MP) from Arunachal Pradesh, Tapir Gaon, alleging that a 17-year-old boy was abducted by the Chinese PLA stirred the hornet's nest last week even as the border row between the two neighboring countries in eastern Ladakh continues to remain tense.
The PLA has handed over Miram Taron, who went missing on January 18, to the Indian Army. Union Law Minister Kiren Rijiju, who represents Arunachal Pradesh in India's Parliament, tweeted on January 17 announcing the boy's release, "The Chinese PLA handed over the young boy from Arunachal Pradesh Shri Miram Taron to Indian Army at Wacha-Damai interaction point in Arunachal Pradesh today. "
The Chinese PLA handed over the young boy from Arunachal Pradesh Shri Miram Taron to Indian Army at WACHA-DAMAI interaction point in Arunachal Pradesh today.
I thank our proud Indian Army for pursuing the case meticulously with PLA and safely securing our young boy back home ?? pic.twitter.com/FyiaM4wfQk

— Kiren Rijiju (@KirenRijiju) January 27, 2022
Earlier, Tapir Gaon, a lawmaker from India's ruling Bharatiya Janata Party (BJP), had tweeted that Miram's "friend escaped from PLA and reported [the matter] to the authorities." He had also urged all government agencies to step up their search for the missing boy.
On January 23, India's defense public relations officer Lieutenant Colonel Harshvardhan Pandey was quoted as saying by news agency ANI: "The Chinese Army has communicated to us that they have found a missing boy from Arunachal Pradesh and the due procedure is being followed".
2/2
His friend escaped from PLA and reported to the authorities.
All the agencies of Govt of India is requested to step up for his early release.@narendramodi @AmitShah @rajnathsingh @PemaKhanduBJP @ChownaMeinBJP @adgpi

— Tapir Gao (@TapirGao) January 19, 2022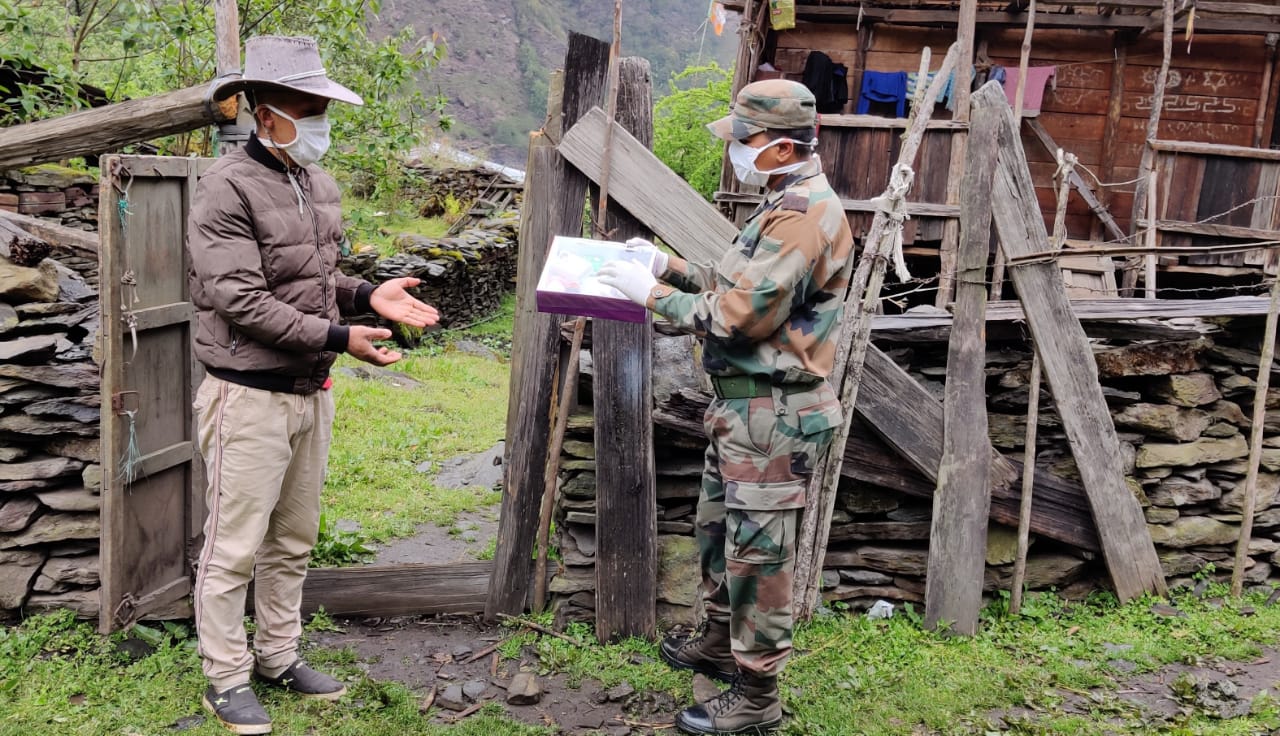 The episode had sparked a huge political controversy. The Opposition Congress party lambasted the Modi government, questioning its silence over the matter. Congress leader Rahul Gandhi tweeted, saying: "Just a few days before Republic Day, the future of India was kidnapped by China. We stand with the family of Miram Taron and will not give up hope and won't accept defeat. The Prime Minister's cowardly silence is his statement … He doesn't care."
Not The First Time
This is not the first time such a report has emerged from Arunachal Pradesh which shares a border with China's Tibet Autonomous Region. Beijing claims the Indian state as its territory, calling it "South Tibet".
In September 2020, Arunachal Pradesh legislator Ninong Ering had alleged that five youths from the Upper Subansiri district were abducted by the Chinese PLA. "Few Months earlier, a similar incident happened. A befitting reply must be given to the PLA," a tweet from Ering read.
SHOCKING NEWS: Five people from Upper Subansiri district of our state Arunachal Pradesh have reportedly been 'abducted' by China's People's Liberation Army (PLA).

Few months earlier,a similar incident happened. A befitting reply must be given to #PLA and #CCPChina. @PMOIndia https://t.co/8gRdGsQfId pic.twitter.com/KbDMJ3bUi2

— Ninong Ering ?? (@ninong_erring) September 4, 2020
Days later, the youths, were returned to the Indian authorities following communication between the two sides. However, the Chinese state media hit back, calling the five Indians who had gone missing "intelligence staff attempting to pry" into PLA's functioning.
"Five Indians allegedly kidnapped by China are actually intelligence staff attempting to pry intelligence of China, sources told GT. The Indian army and media collude with each other and spread misleading info, fanning nationalistic sentiment in the country," the state-owned Global Times tweeted.
China's 'Land-Grabbing' Along LAC
The occasional reports of "abduction" of Arunachali villagers may be linked to the alleged encroachment of Indian territory by the PLA. It's pertinent to mention that the current border dispute dates back 1914 Shimla Agreement. The two neighbors had fought a bloody war in 1962 in the region, followed by two episodes of a skirmish and standoff.
China claims the strategically important town — barely 30 km from the Line of Actual Control (LAC) — as part of its territory. In fact, Beijing lays claim to the whole of Arunachal, calling it southern Tibet. India shares a 4,000 km disputed border or LAC with China running from Arunachal in the east to Ladakh in the west.
Once part of Tibet, Tawang was brought under British India through the 1914 Shimla Accord. The agreement laid down the McMahon Line — drawn by colonial administrator Sir Henry McMahon – as the boundary between Tibet and India.
While China never recognized this boundary, Tibet is said to have lost several hundred square miles of its territory, including Tawang, to British India, according to Tsering Shakya, the author of The Dragoon in the Land of Snows.
This is probably the reason why China keeps pushing its version of the boundary, resulting in the encroachment of Indian territory. According to an exclusive report published in the wake of the 2020 Galwan clash, China has undertaken a stealthy project of 'grabbing' territory along LAC in Arunachal Pradesh, over the past several decades.
Although there has not been a major skirmish in the eastern sector of the LAC since the 1980s, occasional face-offs during routine patrols were reported on multiple occasions. Chinese advances in Arunachal Pradesh can be seen in the form of roads and bridges that have come up in border regions.
The report cited above has identified three major zones in which China has undertaken massive construction activity over the past several decades – Anjaw, which also borders Myanmar, Dibang Valley and Upper Subansiri district. An official was quoted as saying that the PLA has moved about 50-60 kms inside Indian territory in Upper Subansiri.
It is said that uninhabited areas devoid of Indian Army presence are vulnerable to PLA encroachment. Although it is difficult to ascertain how much territory has been lost to the Chinese, the common refrain in Arunachal is that a "large chunk" has been grabbed by the PLA.
In the light of these developments, last year's reports about the construction of a Chinese village in River Tsari Chu, in the Upper Subansiri district, seem plausible. China's rebuttal was also on expected lines. "China and India haven't demarcated the borderline of this area yet.
So they cannot accuse China of building a village on the Indian side," Qian Feng, director of the research department at the National Strategy Institute at Tsinghua University, told the state-owned Global Times.
An undemarcated border, along with encroachment of vast tracts of Indian territory by the PLA, could be the reason why reports of abduction of villagers crop up from time to time.
Hunting-gathering is a still way of life in many tribal societies in India's northeast, especially in remote border areas where resources are scarce. Villagers in Arunachal's border regions who venture out into mountainous forest areas in search of food and other wildlife items have reported crossing paths with PLA soldiers.
In most cases, they are let off after questioning, but at times, they could be held captive by the Chinese army and charged with trespassing into their territory.
While the Indian Army has increased its presence in forward areas close to the LAC, keeping a close eye on Chinese activity 24×7 is still a far cry. An army patrol on foot takes at least a week to reach certain spots in Upper Subansiri and Upper Siang districts bordering China.
The Indian government would do well to deploy drones and other forms of surveillance to check "encroachment of territory" and "abductions" of villagers in such remote areas.
(The article has been updated to include the latest information on Miram Taron's release — EurAsian Times Desk)