As the India-China border conflict enters its second winter, the Line of Actual Control (LAC) has been witnessing enhanced activity on both sides. There have been reports of swelling of troops, deployment of heavy weaponry, infrastructure upgrade on a war footing, and sending warnings to one another by carrying out exercises.
Chinese air defense systems, tanks, helicopters, fighter aircraft, and other sophisticated weaponry have been deployed at "high-altitude locations". With no breakthrough in sight, the conflict that was primarily set in western Ladakh now also engulfs the Tawang area in the eastern sector of the LAC.
The Chinese PLA Air Force has deployed at least one long-range H-6K bomber to its border with India, as reported by the South China Morning Post. The move has been interpreted by some analysts as a warning to the Indian military in a bid to deter it from any "misadventure" in the harsh Himalayan winter.
In footage aired by China's state-owned broadcaster CCTV on the 72nd PLAAF day on November 11, the bomber could be seen flying over a mountain range indicating its dispatch to the Himalayas. The video revealed that the aircraft was armed with short-range KD-63 missiles instead of the long-range CJ-20 cruise missiles.
SCMP reported that the bomber was shifted to Kashgar from Shaanxi last year and brought under the Western Theatre Command which includes the Tibet and Xinjiang regions bordering India.
In this case, it wouldn't have come as a complete surprise for India. However, it has the potential to cause a political uproar domestically as a threat to national security sparks concern.
A Warning To Indian Military? 
The fact that a strategic bomber H-6K that is often compared to the American B-52 was shown by the Chinese state television carrying a short-range missile is indicative of little more than a power projection move by the PLA Air Force.
India has been strengthening its defenses along the border and has vowed to stay put as long the PLA doesn't vacate. It has deployed advanced weapon systems such as missiles, Air Defense Identification System (ADIS), battle tanks, and helicopters.
Efforts have also been made to procure weapon systems under the emergency route to enhance its power as the conflict that has essentially turned into a stalemate refuses to die down.
#WATCH | Indian Army's Captain Sariya Abbasi briefing about the Upgraded L-70 air defence guns deployed at forward location along the Line of Actual Control near Tawang area in Arunachal Pradesh pic.twitter.com/FFlRaigmoz

— ANI (@ANI) October 20, 2021
The Chinese deploying H-K6 Bombers may be seen as psychological warfare against India. Macau-based military observer Antony Wong Tong said the apparent deployment was "definitely a warning to India". New Delhi is within the combat range of the H-6K and the striking range of the CJ-20," Wong said.
This observation could mean that a strategic bomber carrying a short-range missile signifies a projection of power limited to the standoff site and is ideally not meant to demonstrate any threat deep inside the country.
However, it is another matter that the range of a missile becomes inconsequential if extremely significant assets that can potentially spark an all-out war are targeted from the border.
The CCTV film did not include photographs of the long-range CJ-20s, according to Zhou Chenming, a researcher at Beijing's Yuan Wang military science and technology institute. "It's a careful warning from the PLA. The CCTV [report] deliberately did not include footage of the H-6K with powerful CJ-20," Zhou said.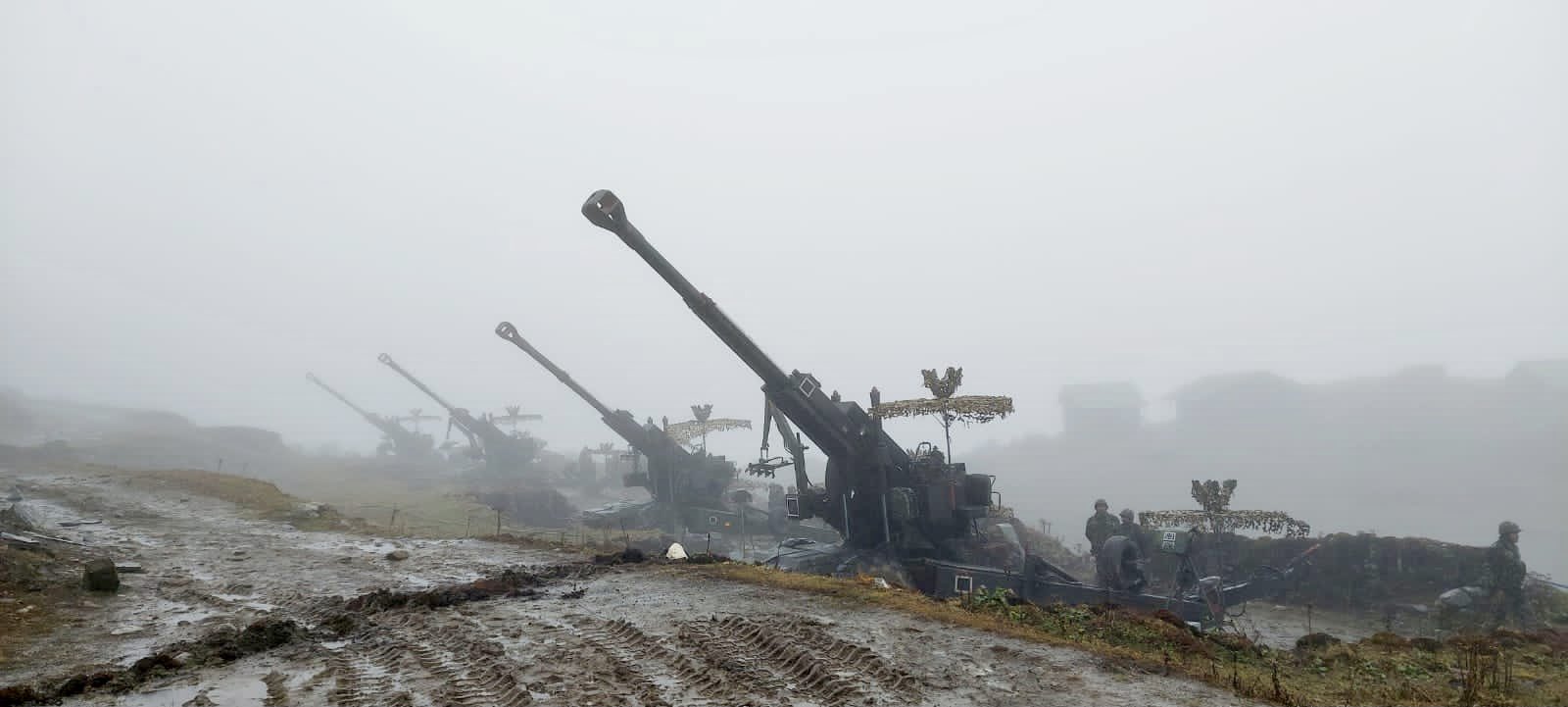 China expert Srikanth Kondapalli believes "the H-6K being sent to the LAC is just another day of power signaling".
"If China was to make any aggressive military move, it would be below the threshold of conflict. The 'use' of bombers is, hence, ruled out. Further, the H-6 class bombers have earlier been stationed at Chengdu long ago so it should not really come as a surprise.
The PLAAF is only trying to showcase its strength and it doesn't look like a threat to India",  Kondapalli, a professor in Chinese Studies, Centre for East Asian Studies, Jawaharlal Nehru University, New Delhi, told The EurAsian Times.
A Deadly Chinese Bomber 
The Chinese Xian H-6K is a license-built version of the Russian Tupolev Tu-16 twin-engine bomber, built for the PLA Air Force. It has been designed for both stand-alone and large-scale attacks and has a nuclear strike capability.
Xian H-6 is an upgraded version of the H-6 medium-range bomber aircraft and is considered a strategic bomber. It is capable of attacking US carrier battle groups and priority targets in Asia, according to Military Today.
The H-6K bombers have been aggressively put in use by the PLAAF to demonstrate their capabilities to its adversaries. Dozens of Chinese PLA's H6-K aircraft reportedly conducted a nine-hour-long aerial bombing exercise after US President Joe Biden and Japanese Prime Minister Yoshihide Suga expressed deep concern over Taiwan, as previously reported by Eurasian Times.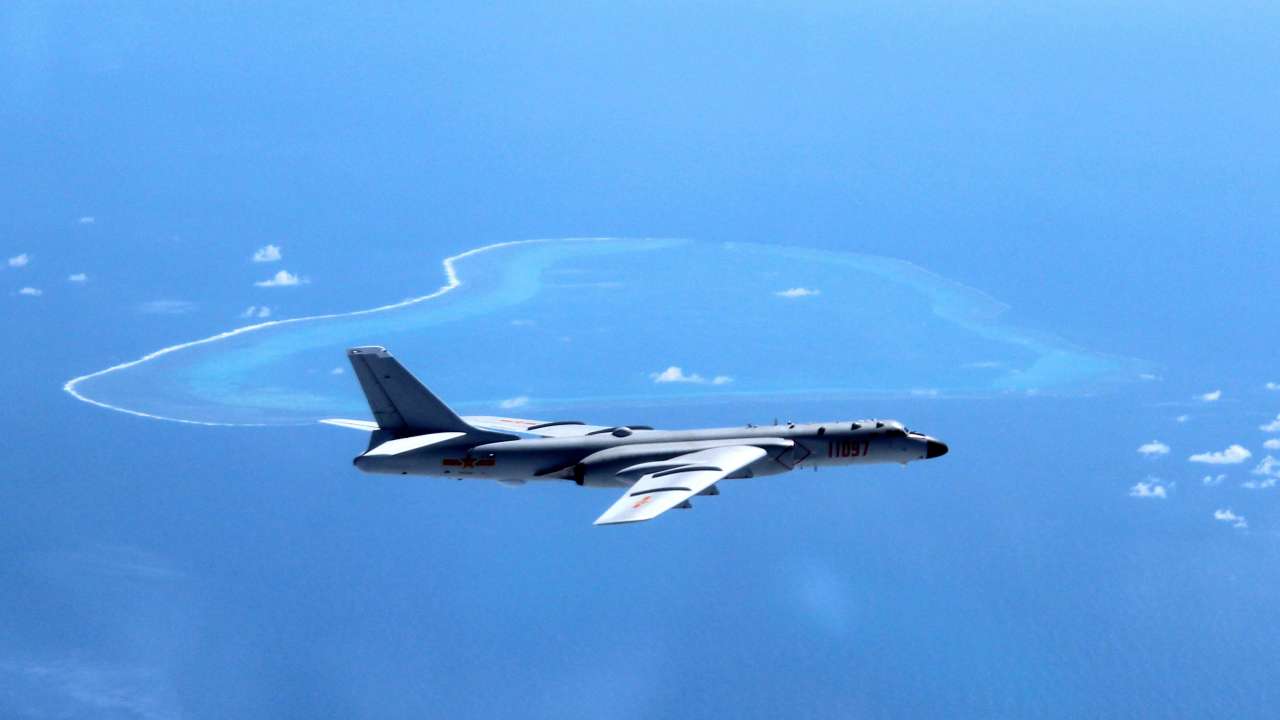 More recently, in the backdrop of the Biden-Xi talks on November 16, PLA revealed that it had conducted a series of "high-intensity" night drills with Xian H-6 strategic bombers at its Southern Theatre Command earlier this month.
The H-6K bombers also entered the Taiwan airspace multiple times since the new spate of Chinese aggression started.
This bomber carries air-launched cruise missiles under its wings with about 6 hardpoints for missiles. Xian H-6K bomber can carry CJ-10A as well as its successor, CJ-20 cruise missile. It was specially designed to counter the US Navy's carrier battle groups.