In a new escalation between China and Taiwan, Chinese PLA bombers and fighters made a dangerous flight near the sensitive mid-line of the Taiwan Straits – aimed against the visit of a top US diplomat to Taipei.
US announces visit of Under Secretary of State Keith Krach to Taiwan『雅琴看世界』https://t.co/WCVJMcs0SF See full story at https://t.co/Mrchi8Ab2Y pic.twitter.com/5cPIHBgcHe

— Keith Krach (@KeithJKrach) September 18, 2020
India-China Cyber War: China Second Most Powerful Cyber-Power & India Could Face The Chinese Brunt
According to the reports, 18 aircraft of the PLA Air Force buzzed Taiwan, which scrambled its fighter jets to intercept the hostile aircraft. Seen as a show of force, the PLAAF detachment consisted of bombers and escorting fighter jets, the Taiwanese defense ministry stated in a tweet.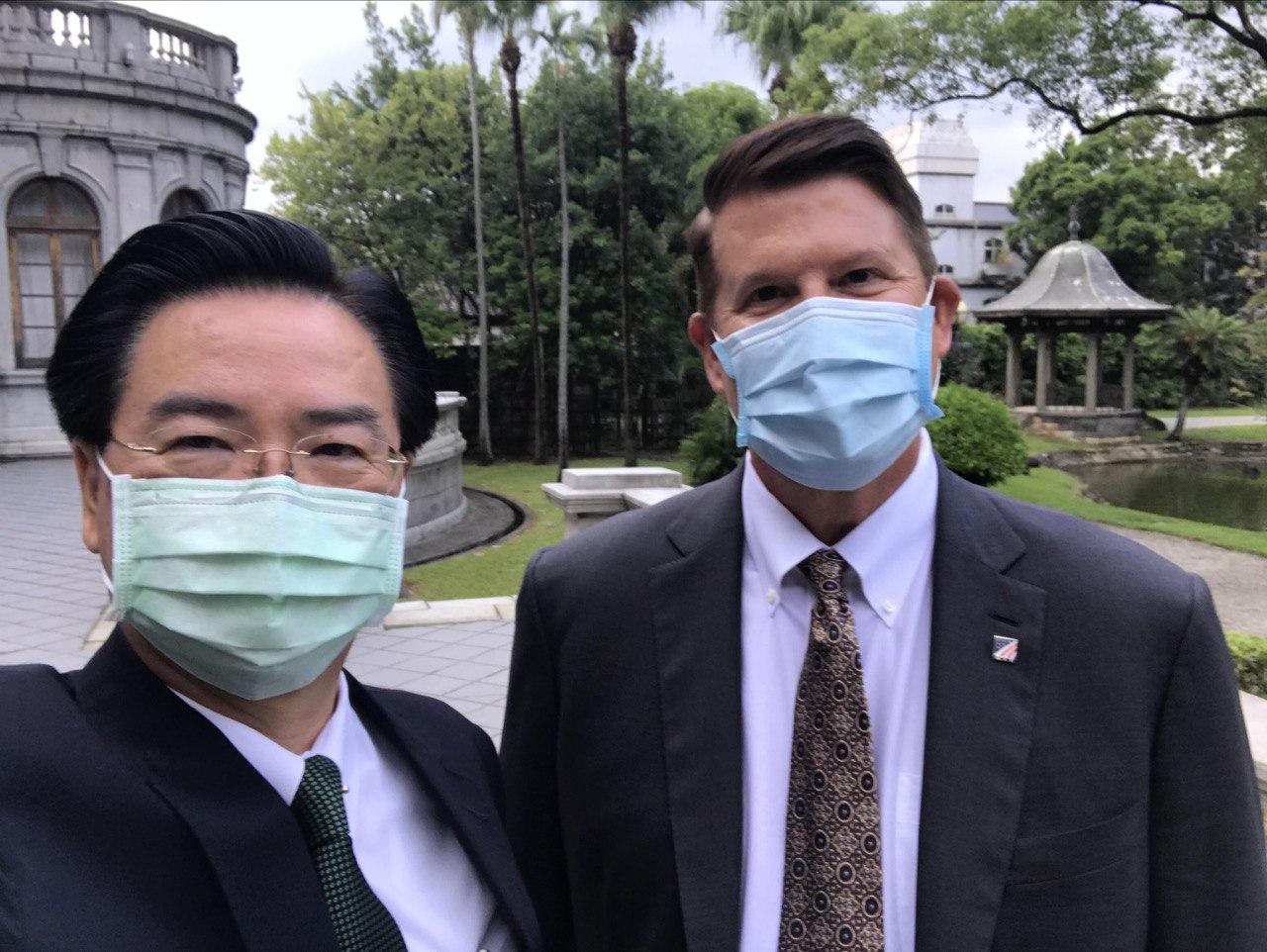 "Sep. 18, two H-6 bombers, eight J-16 fighters, four J-10 fighters, and four J-11 fighters crossed the midline of the TaiwanStrait and entered Taiwan`s southwest ADIZ," the tweet said. 
MND asks #PRC to exercise restraint and refrain from escalating tensions across the #TaiwanStraits. PLA's #military intimidation is deplorable and has caused resentment amongst people in #Taiwan. We call on PRC cherish #peace and maintain regional #stability. pic.twitter.com/UoNQ6oCu6e

— 國防部 Ministry of National Defense, R.O.C. ?? (@MoNDefense) September 18, 2020
Tensions between China and Taiwan have dangerously deteriorated as Beijing has vowed to merge the 'renegade province' at any cost. Tensions have escalated as the US continues to support, arm, and conduct official visits to the island country.
Keith Krach, undersecretary of state for economic growth, energy and the environment, visited Taipei to attend a memorial service for late president Lee Teng-hui on Saturday, the US State Department said.
Welcome to #Taiwan @State_E @KeithJKrach. We appreciate you & your delegation coming all this way to pay your respects to our beloved former President Lee. We treasure our strong bond with the #US, just as President Lee did, & hope to work with you to make it even stronger. pic.twitter.com/dWNosK2tiE

— 蔡英文 Tsai Ing-wen (@iingwen) September 17, 2020
Beijing responded strongly to the visit. At a press conference on Friday morning, the PRC Defense Ministry announced that China was "holding actual combat exercises near the Taiwan Strait."
"This is a legitimate and necessary action taken to safeguard China's sovereignty and territorial integrity in response to the current situation in the Taiwan Strait," it said.
The Chinese foreign ministry was also quick to respond to Krach's visit. "We urge the US side to fully recognize the extreme sensitivity of the Taiwan issue," Chinese Foreign Ministry spokesman Wang Wenbin said.
The flypast of H-6 bombers escorted by J-16, J-10, and J-11 fighters is in stark similarity to the US show of force operations over the South China sea – which also involves bombers- mainly B-52s and B-2s.
Chinese state media the Global Times in its editorial said that the People's Liberation Army (PLA) is conducting a real-combat military exercise near the Taiwan Straits and called it a 'restrained' action.
Every time a high-ranking US official visits Taiwan, the PLA jets should be one step closer to the island. If the US secretary of state or secretary of defense comes to Taiwan, the PLA should fly its aircraft over the island and conduct exercises above it. The missiles we test should also fly over Taiwan, even its "Presidential Office Building." If Taiwan authorities continue to act aggressively, such scenarios will definitely come true. 
The GT editorial warned both Taiwan and the US and stated that through these military drills, the PLA has gained substantial experience in invading Taiwan and mastered key data on Taiwan's defense system. These are rehearsals to merge Taiwan with the mainland, warned the GT editorial.