As part of his visit to Beijing earlier this month, Russian President Vladimir Putin and his Chinese counterpart Xi Jinping adopted a package of 16 intergovernmental, interdepartmental, and commercial documents.
Apart from a joint Russian-Chinese statement on international relations, these documents also contained an agreement on cooperation to ensure complementarity between navigation systems GLONASS and BeiDou.
This agreement was signed on February 4, 2022, by the Russian State Corporation Roscosmos and the Commission on the Chinese satellite navigation system, a move aimed at challenging the dominance of the American GPS navigation system.
GLONASS And BeiDou Systems
GLONASS stands for Globalnaya Navigazionnaya Sputnikovaya Sistema. It is a space-based global navigation satellite system (GNSS) used for providing positioning, navigation, and timing services to users worldwide. The system's receivers calculate their position in the GLONASS Reference System by utilizing satellite technology and triangulation principles.
GLONASS' infrastructure consists of a constellation of 24 satellites spread out over three orbital planes, the System Control Centre (SSC) positioned at Krasnoznamensk, a pair of Uplink stations, as well as the Central Clock located in Schelkovo.
It also has a network of four Monitoring and Measuring Stations (MS) and five Telemetry, Tracking and Control (TT&C) stations.
This infrastructure is arranged in the space and the ground segments, which are to be complemented by the user segment.
Similarly, the Chinese BeiDou System (BDS) has these three main segments: space, ground, and user. The BDS' ground segment comprises different ground stations and operation management facilities of the inter-satellite link.
The Chinese system's user segment consists of several kinds of basic products, systems, and services alongside those compatible with other navigation systems.
MISSION SUCCESS: #Roscosmos head confirms separation of GLONASS-M-56 from its Fregat space tug; the spacecraft is in contact with mission control after launch on #Soyuz rocket today.

DETAILS: https://t.co/PbJJADSdcg pic.twitter.com/qHCbixmq2N

— Anatoly Zak (@RussianSpaceWeb) June 17, 2018
The BDS' space segment is a hybrid constellation of satellites. It operates more satellites in high orbits. This is to build the ability to offer better anti-shielding capabilities. Another important feature of this system is that it provides navigation signals of multiple frequencies. It has enhanced service accuracy due to the capability of using combined multi-frequency signals.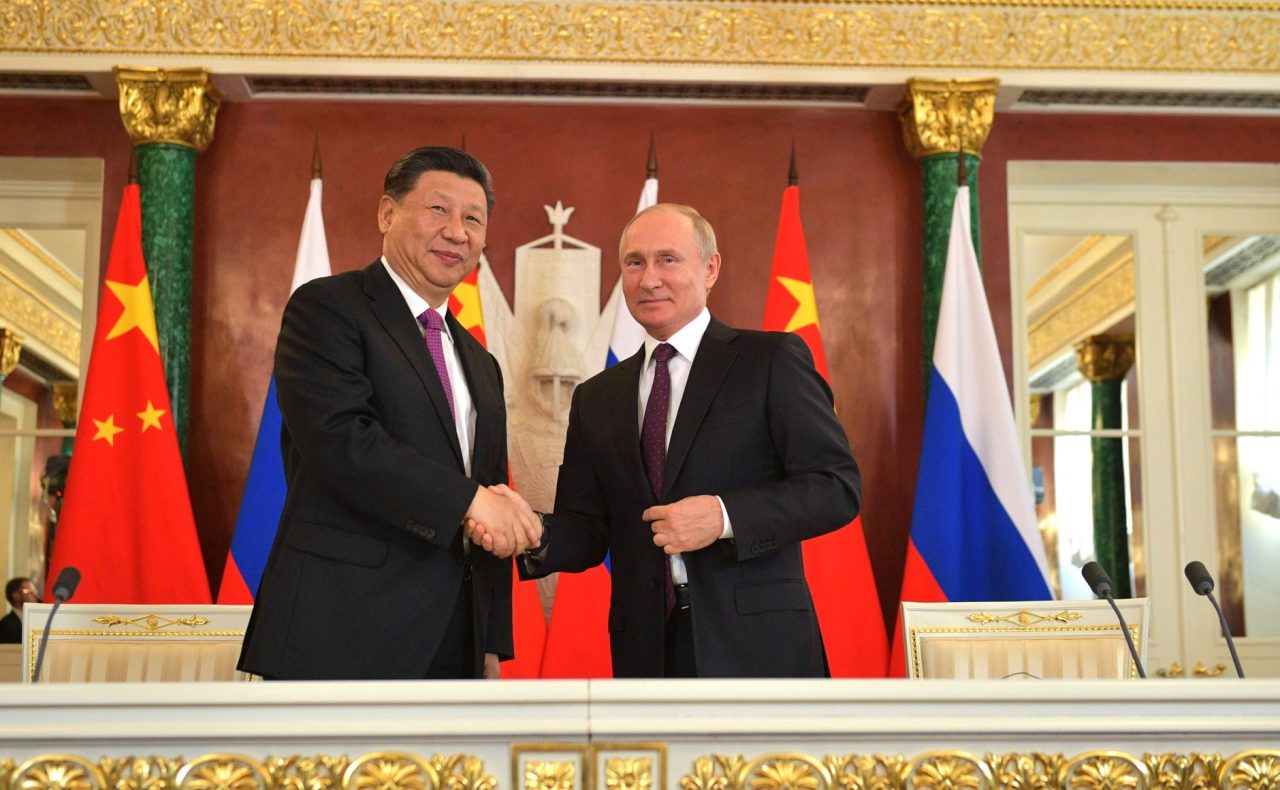 GPS And Galileo To Face Stiff Challenge?
Both satellite-based global navigation systems are used for civil as well as military purposes. They face competition from the US' GPS and the European Union's Galileo.
China and Russia have been collaborating in the satellite navigation sector for a while. In early 2014, the two nations established the "China Russia Commission on Important Strategic Satellite Navigation Cooperation".
This high-level commission reportedly met six times in a period of five years starting from 2014 and established working groups on "compatibility and interoperability, augmentation and station construction, monitoring and assessment, and joint applications".
A monitoring and assessment services platform for the BDS and GLONASS became operational in 2018. A year later, Russia and China released a jointly developed multi-frequency radio frequency chip made to support both constellations.
In the long-term, the cooperation between these two nations in ensuring complementarity between their navigation systems would provide higher quality services.
This will reduce the risks in the navigation support of consumers in case there is a malfunction in the operation of individual global navigation satellite systems. It would also improve the accuracy and reliability in terms of resolving navigation problems.
Clark Shu, a telecommunications researcher at the University of Electronic Science and Technology of China, told the South China Morning Post that "both sides would coordinate well during their programming to maximize the use of resources of both systems in the future."
"For example, when a BeiDou satellite covers a Moscow area between 0700 to 0900 [hours], a GLONASS satellite could be spared to cover the St Petersburg area during the same period or take over Moscow from 1000 to 1200 [hours]."
"BeiDou and GLONASS each have their own advantages. If they could be deeply linked or even interoperable, they could form an ideal navigation system, which would not only facilitate cross-border transport between the two sides in peacetime but also improve the stability and survivability of the whole navigation system by relying on each other in wartime," Chinese military expert Qian Liyan told Russia's Sputnik news agency.
It is interesting to note that currently, BDS leads in terms of the number of satellites, with 35 compared to GPS' 31 and GLONASS' roughly two dozen.
Geopolitical Implications
The fact that Beijing and Moscow are willing to let each other's monitoring stations on their soil shows how much they both value cooperation in space. It hints towards their shared confidence as well since hosting a foreign monitoring station makes room for vulnerabilities for both the supplier and host country.
There is an additional risk of cyber espionage, exploitations, and attacks on the supplier's end with ground stations being extra vulnerable.
Both the GLONASS and Beidou satellite constellations can send satellite signals to guide aircraft carriers, submarines, and other weapons platforms. They can be utilized for reconnaissance or tracking other states' assets. Targeting or guiding unmanned systems, such as drones to intercontinental ballistic missiles, also requires satellite navigation.
Emily Young Carr, a Research Associate at the American Enterprise Institute, has noted that in a possible China-US conflict in the Western Pacific, satellites will have a prominent role to play.
Since satellites from China's BDS constellation constantly orbit the Earth looking for US aircraft carriers among other things, they would be able to locate these warships in the event of some conflict such as a potential Chinese invasion of Taiwan.
In such a scenario, the careers would be the backbone of US airpower and China would seek to strike them with cruise or ballistic missiles after locating them.
In the present context of ever-increasing tensions between the US and China, as well as between Moscow and Washington, this cooperation in navigation technology could be a new headache for the West.