China is reportedly offering to export the JF-17 Thunder multirole combat aircraft to the Democratic Republic of the Congo, a sign of the rising sale of Chinese weapons in sub-Saharan Africa. 
A high-ranking group from the Chinese aerospace firm CATIC (China National Aero-Technology Import & Export Corporation) and members of the People's Liberation Army recently flew to Kinshasa.
The mission of the visit was to persuade the president of the Democratic Republic of the Congo to procure several JF-17 Thunder multirole combat aircraft jointly designed and developed by China and Pakistan. 
The JF-17 Block III model is equipped with advanced avionics, flight control systems, and an active electronically scanned array (AESA) radar, among other enhancements.
The offer attempts to meet the ambitions of Congolese President Felix Antoine Tshisekedi Tshilombo, who wants to strengthen the air force division of the DRC Armed Forces (FARDC). 
The Pakistan Aeronautical Complex (PAC) and China's Chengdu Aircraft Corporation (CAC) jointly designed and produced the JF-17 Thunder lightweight multirole combat aircraft. 
The DRC's Air Force is currently armed with several Soviet-era Sukhoi Su-25s. In January, one of these Su-25s was shot by a man-portable air defense system (MANPADS) but landed safely at Goma's airstrip. 
The DRC blamed Rwanda for the attack and accused it of supporting the M23 (March 23 Movement) rebellion.
Besides the JF-17, the Chinese team reportedly also offered the J-10 multirole combat aircraft to DRC. However, these fighter jets are "much more expensive." Pakistan currently has both JF-17 and J-10C fighter jets in service.  
China's J-10, also known by its NATO reporting name "Firebird" or its Chinese designation "Vigorous Dragon," was Beijing's first attempt at designing and manufacturing a fourth-generation fighter on a domestic level.
According to the reports, FARDC has already inked a deal with China Aerospace Science and Technology Corporation (CASC) to acquire nine CH-4 Male (Medium Altitude Long Endurance) combat and surveillance drones.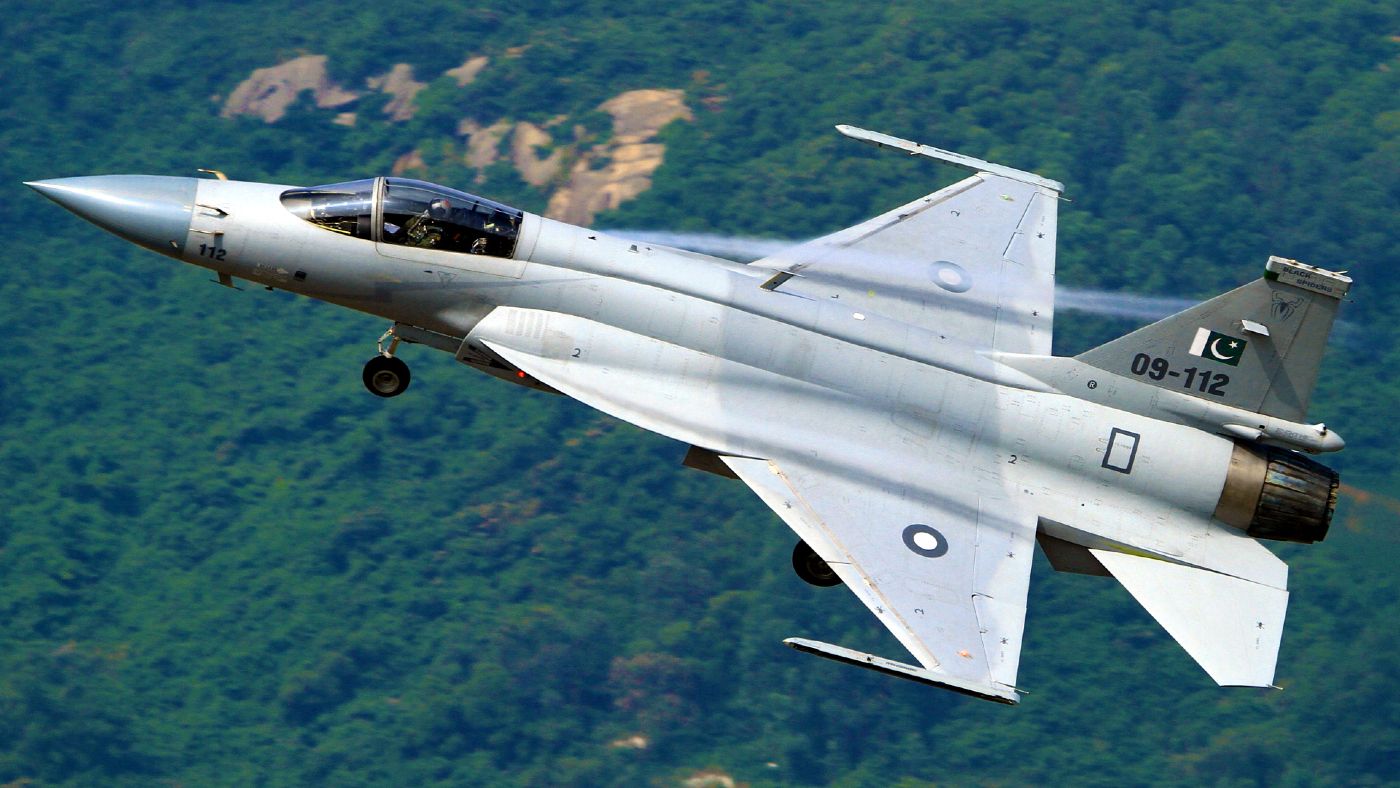 Chinese Expanding Arms Sales To Africa
In the last few years, China has strengthened its economic and security ties with Africa, selling more armaments to sub-Saharan Africa (SSA) nations than its rival, the US. 
As per a recent report by the Atlantic Council, a think tank in Washington DC, China's share in the total arms exports to sub-Saharan African nations was 22% of the US$9.32 billion between 2010 and 2021. 
Chinese sales of arms to the Sub-Saharan African nations, valued at US$2.04 billion, ranked second after Russia and were almost three times higher than the US exports to the region.
The majority of the share went to just five African nations where China has made significant investments in the Belt and Road Initiative. 
For instance, Nigeria, which spent $4.5 billion on its military in 2021 and is currently embroiled in a fight against Islamic insurgency, bought 34.4% of its weapons from China. Russia accounted for over 6%, and the United States just over 2%.
According to researchers at the Atlantic Council, this trend is projected to continue. Nigeria is being forced to seek alternatives by US sanctions against several Russian defense contractors. 
As ties strengthen between China and Nigeria, Beijing has surpassed Moscow in weaponry exports to Abuja for the last two years. The report noted that China is undoubtedly the preferred alternative. 
Although it has been widely reported that China primarily exports small weapons to Africa, the recent report stated that Beijing has begun sending more sophisticated weapons to Nigeria, underscoring the Asian giant's geopolitical calculations in the region. 
One essential export item that African nations are keen to purchase is a Chinese-armed drone. Experts pointed out that Russia has nothing similar to China's armed drones. 
Armed drones are helpful in insurgency-like situations, which are common in Africa. African nations are negotiating with Beijing to buy them as the USA's export regulations, especially for armed drones, are stringent.
Also, Chinese arms shipments to Africa are fueled by their low cost, improving but often dubious quality, ease of operations, and low maintenance requirements.