People's Republic of China is failing. It is failing to be 'just' to its citizens and failing to identify the reasons for its financial decline. It is failing to understand the mistrust of its general populace towards the government.
Failing to produce quality material. Failing in its credibility in the defense sector. Failing in its promises of the Belt and Road Initiative (BRI). Failing as an all-weather friend of some nations. Failing in its credibility as a permanent United Nations Security Council (UNSC) member. Failing to have reliable leaders who genuinely work for the Chinese people.
As was brought out in an analysis by two eminent scholars, Hal Brands, a professor of Global Affairs at the Johns Hopkins School of Advanced International Studies, and Micheal Beckley, an associate professor of political science at Tufts University in September 2021, China is a declining power, and that is a prime cause of concern, as elaborated below.
First, over the past 150 years, peaking powers – great powers that had been growing dramatically faster than the world average and then suffered a severe, prolonged slowdown – usually don't fade away quietly. Instead, they become bold and aggressive. The June 2023 undiplomatic conduct and remarks by the Chinese Ambassador to South Korea, Xing Haiming, on the bilateral ties is a case in point.
Or China's bullying of Australia in mid-2021 over Canberra's demand for a probe into the Coronavirus origins is another such behavior. Germany and its allies have been examples of this sort of crisis triggering in the world order during both the world wars in the 20th Century.
Second, the peaking powers suppress dissent at home and abroad. What China is doing in this regard abrasively has earned it notoriety globally. Not only is there an absence of freedom of speech for its people or a free press in China, but even in the countries where China is involved in infrastructure projects, no one is allowed to have freedom of speech or a free press, let alone voice opinions on the Xi Jinping presidency.
The suppression of the "Me Too" movement of women activists in China, in particular the silencing of the Chinese tennis star Peng Shuai over her sexual harassment complaint against former Vice Premier Zhang Gaoli, a retired Chinese Communist Party (CCP) official, is for the world to take note.
Third, the peaking powers try to regain economic momentum by creating exclusive spheres of influence abroad. China did start the BRI projects globally and provided subsidies and loans to many countries in Asia and Africa.
However, the difference is that neither BRI benefited anyone but China, nor did China want to help any country by rescheduling loans when they were in economic trouble, such as Sri Lanka. The debt trap these countries are now facing has made other countries realize why they should no longer be friends with China.
Fourth, they pour money into their militaries and use force to expand their influence. The unprecedented expansion of the Chinese military in general and the PLA (Navy) in particular has been problematic for the world and the Indo-Pacific region in particular. China has been assertive in the South China Sea, and along the Indian borders, over its territorial claims.
China has illegally occupied many territories of the littorals in the South China Sea. Despite the verdict by the International Court of Arbitration against China, the Chinese occupation of islands in the region and the harassment of fishermen from other coastal nations in the neighboring seas is continuing.
The latest military flare-up with India in the Ladakh region, triggered by aggressive military mobilization and maneuvers by the PLA, has not shown signs of abating in the last three years.
Fifth, this behavior commonly provokes great-power tensions. The tensions between US and China, South China Sea littorals and China, and the regional grouping QUAD and China are all tensions provoked by Chinese behavior.
Last but not least, in some cases, these tensions lead to disastrous wars. Now, whether this power struggle for global supremacy will lead to a conventional World War III remains for everyone to watch out for, but in the grey zone, the warfare already rages in the form of cyber warfare, arming of space, and information warfare.
Its poor governance has further worsened these aspects of failing China. The Chinese leaders have mostly been insensitive toward the general populace. For example, China's unemployment rate has steadily increased, with the June 2023 figure at 5.2 percent.
China's factory activity has been contracting for the fourth straight month in July this year, indicating that its days as the go-to manufacturing destination for global brands are now ending.
The Book of Jin
The Book of Jin, a 7th-century chronicle of the Chinese Jin Dynasty, reports that when Emperor Hui (259–307) of Western Jin was told that his people were starving because there was no rice, he said, "Why don't they eat porridge with (ground) meat?" It seems this attitude of Chinese leaders has not changed over the centuries.
Be it the marine pollution, debt trap for friendly nations, or financial strangulation of its population, the Chinese government under Xi Jinping has been irresponsible and reckless in its handling.
This undependable behavior of the Chinese Communist Party (CCP) administration is now not tolerated by the general population of Communist China. It is only a matter of time before civil war or an uprising against the ruling CCP is initiated. It may not be large-scale initially but in small pockets nationwide.
One country that China must look up to and learn from is its southwestern neighbor, India. India, the largest democracy and China's rival in Asia in the great power play, has been on a steady growth trajectory.
Its growth has been complemented by freedom of speech and a free press, apart from equality before the law and in governance for all Indians.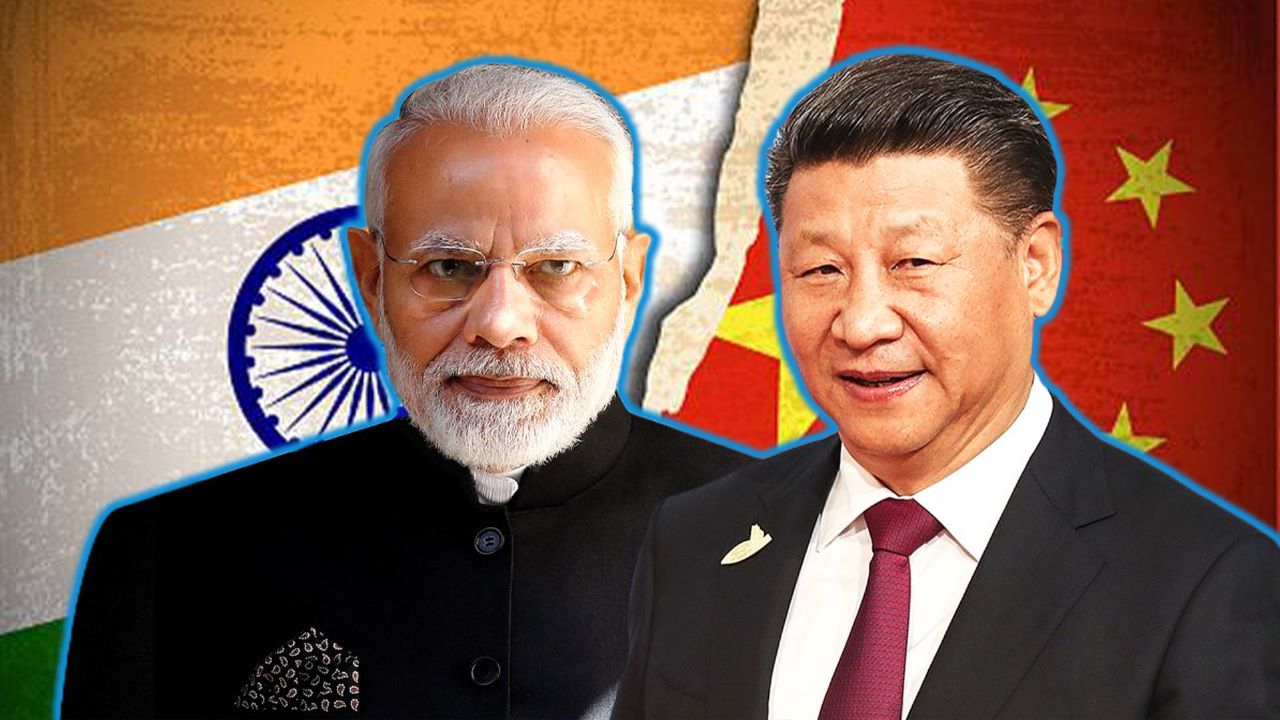 India has proven to be a net security provider for its littorals in the Indian Ocean Region. This is in contrast to the aggressive approach of China for its littorals.
India helped several countries during the COVID-19 pandemic, while China remained silent over the very origin of the pandemic. India helped debt-ridden nations such as Sri Lanka to wriggle out of difficult times without expecting anything in return.
On the other hand, China always exploited countries that are struggling financially by forcing them further into the Chinese debt trap. India's Gross Domestic Product has been slowly but steadily on the rise. India has been a proponent and follower of a free, open, peaceful, inclusive, and rules-based order in the maritime domain.
Maybe, it is time for China to realize its declining future. Will it fall steeply from here or make the right friends to ensure that the future is secure is anybody's guess at this point in global history.
NC Bipindra is a 30-year veteran in journalism specializing in strategic affairs, geopolitics, aerospace, defense, and diplomacy. He has written extensively for the Times of India, New Indian Express, Press Trust of India, and Bloomberg News. He can be reached at 

ncbipindra (at) gmail.com

Article Republished with Modifications