Chinese People's Liberation Army – Navy (PLA-N), the world's largest, has been growing feverishly, leaving India and the US far behind in terms of ship construction capability.
The pace with which the PLA-N inducts warships has often been likened to "dumping dumplings into soup broth." A leaked US Navy Intelligence presentation slide estimates the Chinese shipyard's construction capacity is 232 times more than the US shipbuilding prowess.
Sometime between 2015 and 2020, China overtook the US in the number of warships in its fleet, and the gap between the two navies has been fast growing. The Pentagon's annual report to the US Congress on Chinese military and security developments estimates that the Chinese Navy had 350 warships compared to 293 warships in the US Navy battle force.
The yawning gap of 60 hulls between the two navies is expected to grow every five years until 2035 when China will have an estimated 475 naval ships compared to 305-317 US warships.
The slide published by Fox News shows that Chinese shipyards have a capacity of about 23.2 million tons compared to less than 100,000 tons in the US, making Chinese shipbuilding capacity more than 232 times greater than that of the US.
The slide also shows the "battle force composition" of the countries' two navies side-by-side, which includes "combatant ships, submarines, mine warfare ships, major amphibious ships, and large combat support auxiliary ships."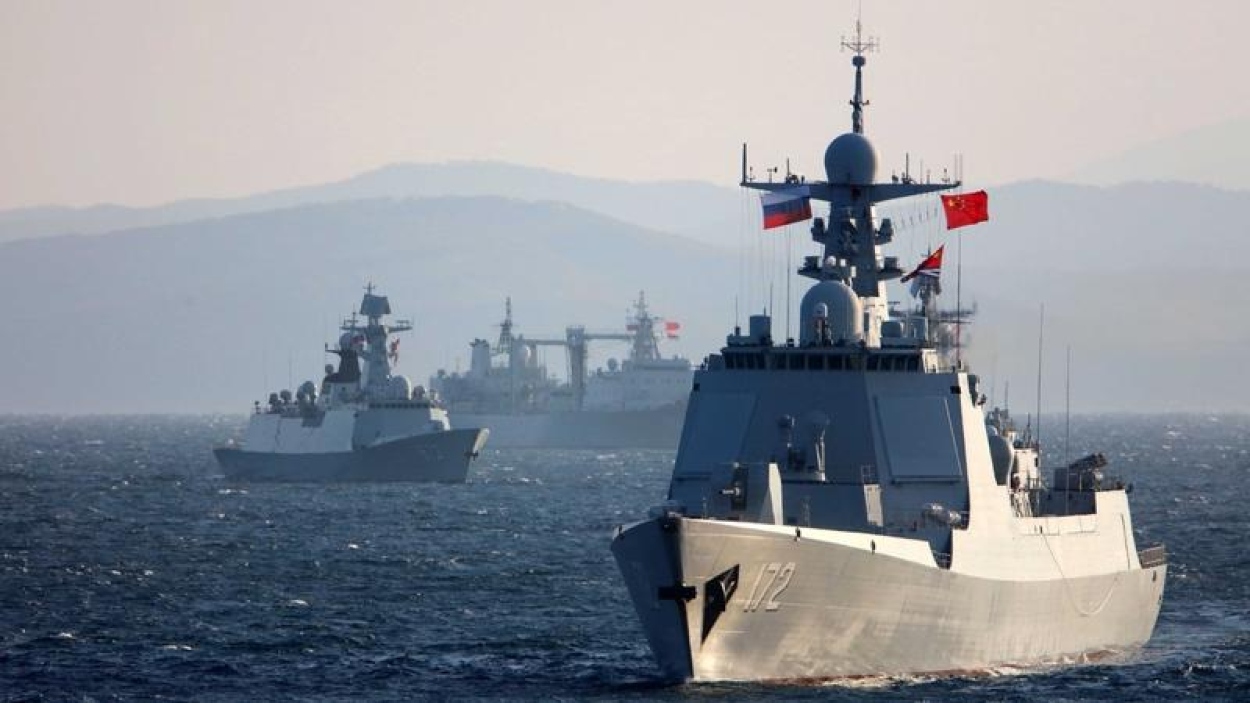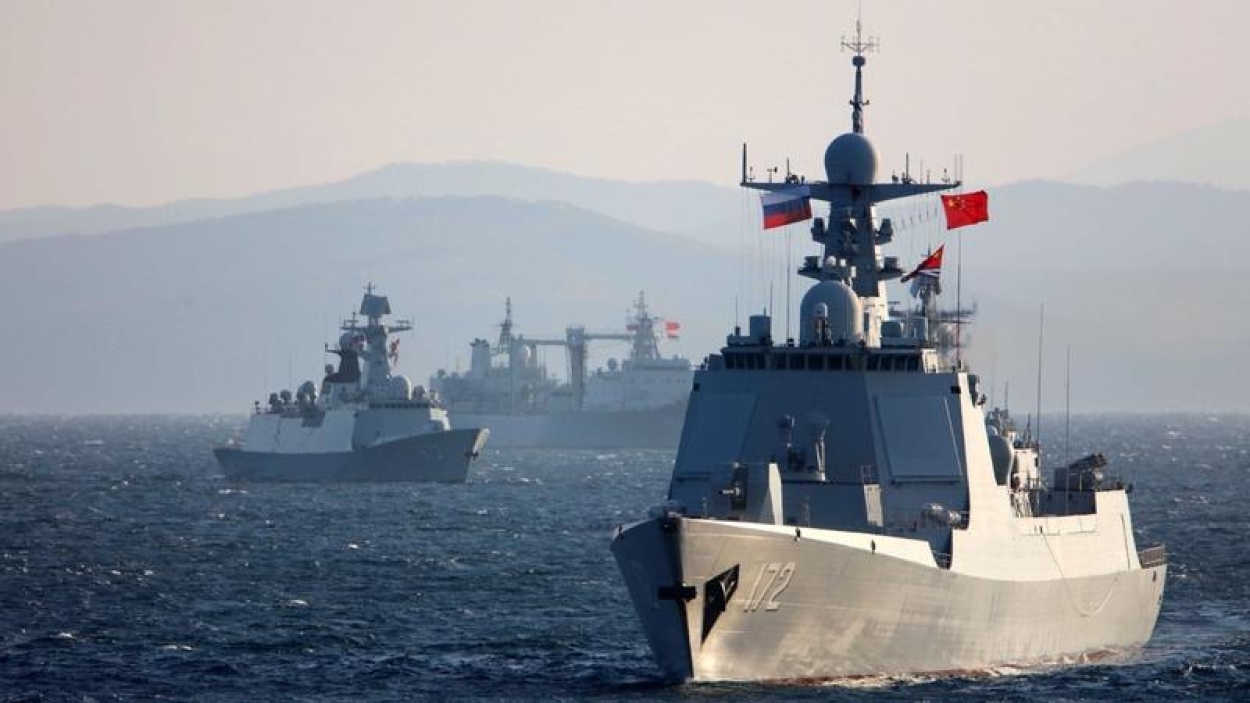 Another section of the slide estimates the percentage each country allocates to naval production in its shipyards. China garners roughly 70 percent of its shipbuilding revenue of naval output, compared to about 95 percent of American shipbuilding revenue.
The US Department of Defense did have the foreboding of this development. Retired Admiral Phil Davidson, former commander of Indo-Pacific Command, predicted in 2021 that the following six years would see China's threat to naval forces reach its height.
The growing maritime prowess of the PLA-N commensurate with its aggressive hunt for more overseas bases after Djibouti on the Horn of Africa, Karachi and Gwadar in Pakistan, and now possibly Ream in Cambodia to overcome the choke points in the Indian Ocean Region and the larger Indo-Pacific.
The need for China to project power beyond its maritime borders has created a robust shipbuilding capability. Over the last ten years, China has inducted as many as 150 warships.
Apart from the warships in the Chinese Navy, it also has the force of its coast guard and maritime militia fleets. All these sea fleets are the world's largest numerically, cumulatively accounting for over 700 ships even by conservative estimates.
New ships are being put to sea at an impressive rate, with experts comparing it to "dumping dumplings into soup broth." Between 2017 and 2019, China reportedly built more vessels than India, Japan, Australia, France, and the United Kingdom combined. Germany's Vice Admiral Kay-Achim Schonbachsaid noted in 2021 that China's navy is expanding by roughly the equivalent of the entire French navy every four years.
In 2021, China commissioned at least 28 warships, while the US Navy was positioned to commission seven warships that year. Should China continue to commission warships at a similar rate, it could have 425 battleforce ships by 2030.
On the other hand, the US Navy is reducing its fleet. According to an Association of the United States Navy report at the beginning of 2023, President Joe Biden's proposed fiscal year 2023 budget called for reducing 15 vessels from the Navy's fleet. While the proposal allowed funding to build nine new warships, it also proposed decommissioning 24 ships, reducing the fleet. Biden's fiscal year 2024 budget also called for eliminating 11 warships.
The opacity of the Chinese system makes it difficult to arrive at a definitive number. However, the civil-industrial system has supported the world's largest shipbuilding industry by funding facilities, training, employing, and rotating workers. Chinese commercial shipbuilding subsidizes and supports military shipbuilding efforts.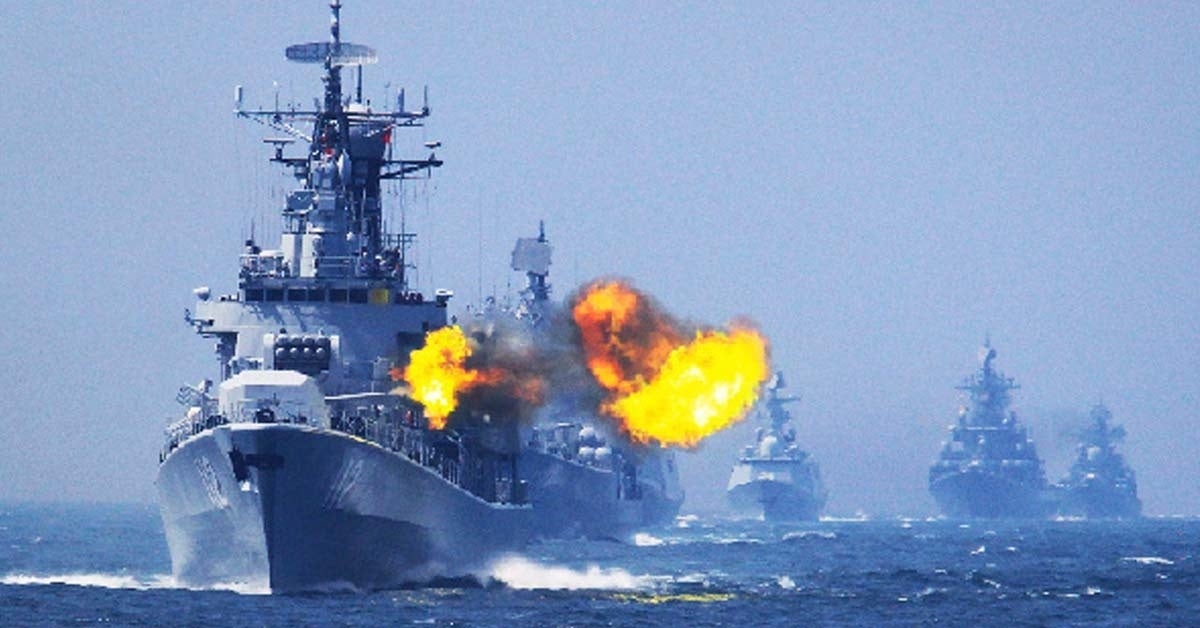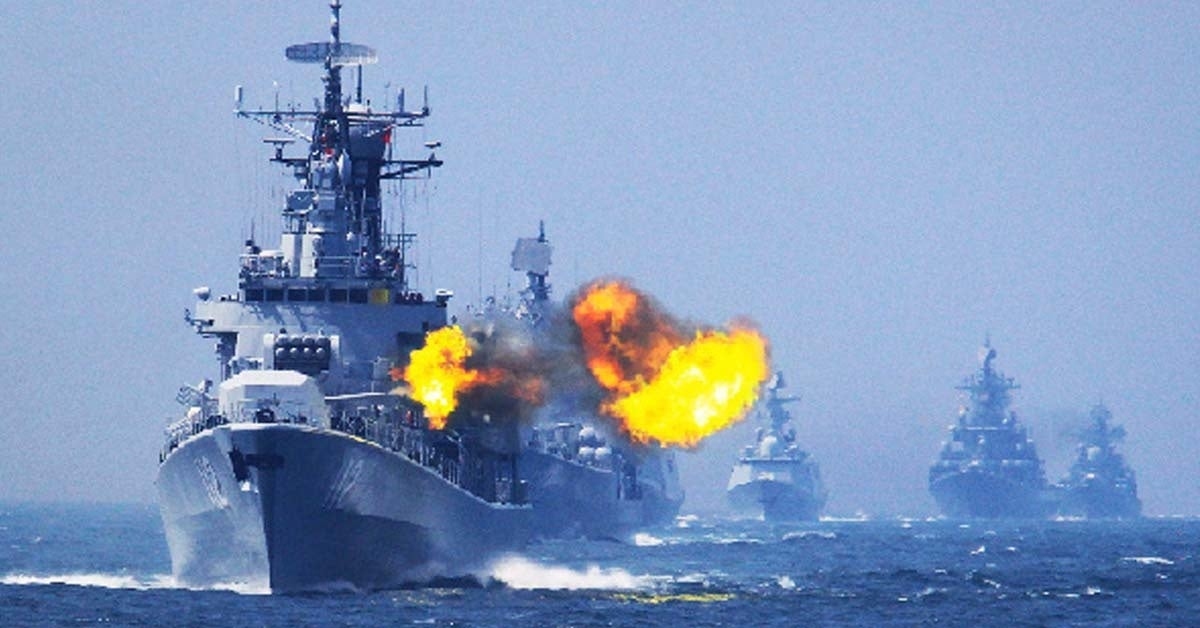 Chinese Shipbuilding Growing Both In Capacity, Capability
Chinese shipyards completed the first indigenously built aircraft carrier in a record three years, one month, and seventeen days from the ground up. This is the shortest time, post-World War II, taken by any nation to build an aircraft carrier.
China has achieved this in its very first iteration of a home-grown carrier. In comparison, the United Kingdom, with a solid maritime and shipbuilding history, built Queen Elizabeth II in approximately six years (as the ship was built in mega blocks at different yards, an exact date of keel laying is challenging to arrive at). China is now constructing a third aircraft carrier.
The Chinese success in synergizing civil-military shipbuilding has borne fruit. It is similar to many other critical industries in China, where military and civilian development go hand in hand. By prioritizing the military sector, Chinese shipyards enjoy better funding and rapid turnover. Now, the vessels constructed in Chinese shipyards are getting more sophisticated.
Ritu Sharma has been a journalist for over a decade, writing on defense, foreign affairs, and nuclear technology.
She can be reached at ritu.sharma (at) mail.com