The increasing militarization of space with technological developments such as anti-satellite missiles, ground-based directed energy, and orbit interception capacities in general, and China's phenomenal rise in the space sector, in particular, has become a global concern now.  
The concern is evident from the recent remarks by the world's important militaries and space agencies.
India's Chief of the Air Staff, Air Chief Marshal VR Chaudhari, expressed the fear on March 21 that a race to weaponize the space has already started and "the day is not far when the next war would spread across all domains of land, sea, air, cyber and space."
Describing the space as the "ultimate high ground" and emphasizing the need to have both "offensive" and "defensive" capabilities in space to safeguard Indian assets, the Indian Air Force (IAF) chief said that India needs "to capitalize on our initial successes in space and prepare ourselves for the future."
Last month, General Bradley Chance Saltzman, the US Chief of Space Operations, told a media group that space has "fundamentally changed" in just a few years due to a growing arms race, singling out China as the "most challenging threat," followed by Russia.
"We are seeing a whole mix of weapons our strategic competitors produce. The most challenging threat is China but also Russia. We must account that space as a contested domain has fundamentally changed. The character of how we operate in space has to shift, and that's mostly because of the weapons (China) and Russia have tested and, in some cases, operationalized," he said.
In fact, on March 14, while testifying before the Senate Armed Services Committee, Gen. Saltzman explained the challenges he sees in a contested space domain and how the Space Force aims to prepare itself to meet those challenges.
"When describing space threats, it is important to account for two kinds: first, threats from space assets and second, threats to space assets," Saltzman said.
Threats from space, the General said, include both China's and Russia's robust space-based capabilities, which allow them to find, target, and attack US military forces on land, at sea, and in the air.
"Both China and Russia continue to develop, field, and deploy a range of weapons aimed at US space capabilities," the General said.
"The spectrum of threats to US space capabilities includes cyber warfare activities, electronic attack platforms, directed energy lasers designed to blind or damage satellite sensors, ground-to-orbit missiles to destroy satellites, and space-to-space orbital engagement systems that can attack US satellites in space."
Apparently, in the last two years, China and Russia have expanded their in-orbit assets by 70 percent, following their already impressive three-fold increase in space presence from 2015 to 2018.
Of course, most of its growth could be civilian-led, but the fact remains that the same technologies that achieve scientific goals could also achieve military objectives.
Even otherwise, geopolitically speaking, as the global space industry today is estimated to be around $1.4 trillion, the rise of China means undercutting US dominance in space. For the US, this is not a lesser threat to its overall security.
Similarly, in its just-released report, the European Space Agency notes China's rise and talks of developing its independent technology to be a force in space. "While current estimates of the global space economy stand between €350bn and €450bn (£310bn-£400bn), independent forecasts predict its value to reach €1tn before 2040," the report reads.
"Countries and regions that will not secure their independent access to space and its autonomous use will become strategically dependent and economically deprived of a major part of this value chain," the report adds.
Experts say that China has emerged as an ambitious space power, and it is on track to become the dominant economic and military force by 2045, surpassing Russia by 2030. Its space program has made tremendous progress over the last few decades because of government policy prioritization and execution of consistent and long-term plans.
For instance, over the last decade, China has doubled its launches per year and the number of satellites in orbit. Since 2018, it has surpassed the US with the most annual launches. In 2021 alone, it launched 55 missions.
"Make no mistake, today, China's space program is one of the fastest growing in the world, rapidly closing the gap with the US regarding dominance and ambition. Less than 20 years after sending its first astronaut to space, the country has launched satellites, established a space station, sent rovers to Mars and the Moon, and plans to explore Jupiter by 2030", argues Josephine Millward, a space technology investor, and former Wall Street defense analyst.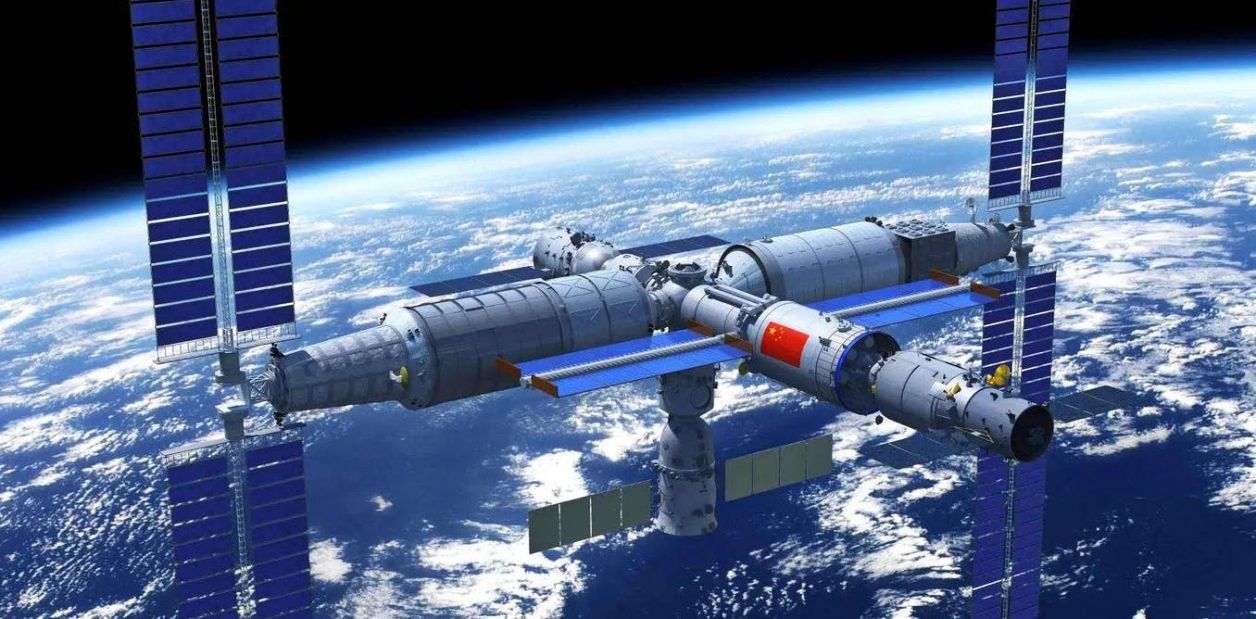 Quoting the US Defense Intelligence Agency report 'Challenges to Security in Space – 2022' released in April this year, Millward points out that China and Russia have made tremendous efforts to establish space forces and expand space weapons capabilities, contributing to the increased militarization of space. Both countries have active counter space programs and have developed robust and capable space services.
Since early 2019, China and Russia have increased their in-orbit assets by 70 percent across all major categories, including communications, remote sensing, aviation, and science & technology demonstration, following a 200 percent increase in the three years from 2015. China is developing and testing anti-satellite weapons that could take down adversary satellites in low and high orbits.
China's intentions have been suspected ever since the establishment 2015 of the Strategic Support Force (PLASSF) as an independent branch of the PLA. It has given an impetus to space warfare to fight what China calls 'informatized' wars of the future. This possibly led the Trump Administration in 2018 to find a rationale for creating the first new military branch – the United States Space Force (USSF).  
Of course, space has been weaponized for a long time by all space-faring nations. China alone is not to be blamed. It can be argued that the space weapons race started during the Cold War between the US and the Soviet Union, as soon as the first satellite, Sputnik-1, was placed in orbit. The fear of the implications of this race between the two led the United Nations to frame the Outer Space Treaty (OST) in 1967.
The OST specifically bans placing Weapons of Mass Destruction in space and celestial bodies. However, it is silent on conventional weapons, and this loophole is being exploited today in weaponizing space, say experts.  
Be that as it may, to meet the Chinese (and Russian) challenge, Gen. Saltzman now says that the Space Force efforts in FY2024 will focus on fielding combat-ready forces, amplifying the Guardian spirit, and strengthening the partnerships the Space Force relies on to accomplish its mission.
"My first priority is to build resilient, ready, combat-credible space forces," Saltzman told US lawmakers the other day. "To do this, we are accelerating the pivot towards resilient satellite constellations, ground stations, networks, and data links."
The General said that the Space Development Agency's "Proliferated Warfighter Space Architecture," or PWSA — previously called the "National Defense Space Architecture" — is a prime example of that effort.
The PWSA includes hundreds of satellites, delivered in "tranches" every two years, with each tranche providing more capability than the last. That total system involves a "mesh network" of hundreds of optically interconnected satellites in orbit that comprise its "transport" layer. The PWSA includes six additional layers: tracking, custody, deterrence, navigation, battle management, and support.
Also part of building a resilient, ready, and combat-credible force, Saltzman said, he is emphasizing cybersecurity and preparing Space Force Guardians to detect and defeat cyber-attacks against networks, systems, ground stations, datalinks, and satellites.
"My second priority is to amplify the Guardian spirit by embracing a modern talent management process that recruits the best talent, develops and retains an elite workforce, and empowers Guardians to succeed," he said.
Since taking over as space operations chief, Saltzman has visited multiple combatant commands and met with space chiefs in Australia, Canada, France, Germany, New Zealand, and the United Kingdom. "US allies and international partners are eager for expanded collaboration with the Space Force, especially in areas that strengthen the effectiveness of coalition space operations and reinforce norms of responsible behavior," Saltzman said.
As the General highlighted, "Strengthening partnerships" is his third priority for the Space Force. "The Space Force will strive to eliminate barriers to collaboration, including overclassification, so that we can build enduring advantages with our partners," he said, adding, "To date, personnel from over 50 countries have participated in the training, education, and exercise events hosted by the Space Force. We are also leveraging allies and partners to expand our warfighting capability."
Thus, with the United States and its allies resolving not to remain second to China and Russia in the space race, space's militarization is unstoppable, however undesirable it may be.
Author and veteran journalist Prakash Nanda has been commenting on politics, foreign policy, on strategic affairs for nearly three decades. A former National Fellow of the Indian Council for Historical Research and recipient of the Seoul Peace Prize Scholarship, he is also a Distinguished Fellow at the Institute of Peace and Conflict Studies.
VIEWS PERSONAL OF THE AUTHOR
CONTACT: prakash.nanda (at) hotmail.com