The ongoing Russia-Ukraine war has offered an opportunity for India to fulfill its energy requirements at a cheaper price. Two big state-run oil companies, Indian Oil Corporation (IOC) and Hindustan Petroleum Corporation Ltd, have together purchased 5 million barrels of Russian crude oil in the past few weeks.
Russia is the world's second-largest oil exporter after Saudi Arabia. However, Moscow is forced to offer its crude oil at a heavily discounted rate after Western sanctions linked to its military action against Ukraine prompted many nations to stop buying Russian oil. 
India found this as a great opportunity as state-run oil companies bought Russian oil at $20-25 a barrel to be delivered in May, against the prevailing international rate of $110 a barrel (as of March 18).
The move is a reflection of India's independent foreign policy, something it has stuck to since Russia launched what it called "special military operations" against Ukraine on February 24.
Economics Vs Politics
It is clear that New Delhi's decision to buy Russian crude oil is based on a realistic assessment. Sample this. India imports almost 85 percent of its crude oil requirements. More than half of this comes from Middle-Eastern countries such as Saudi Arabia, the UAE, and Iraq. America's share is around 7 percent.
In contrast, the Russian oil import to India has been marginal, less than one percent, government sources told The Indian Express. Needless to say, the Russian invasion of Ukraine has sparked a global energy crisis, resulting in escalating crude oil prices. As most countries started boycotting Russian oil following Western sanctions, Moscow offered deep discounts.
While India's state-owned oil companies are buying discounted Urals crude, the private sector, especially the Reliance, which runs the world's biggest refinery in Jamnagar in Gujarat, is likely to avoid such imports due to its exposure to the US market and underlying fears of getting impacted by American sanctions, according to reports.
The Financial Express reported that India has so far imported 360,000 barrels a day from Russia in March alone, nearly four times the 2021 average. This could go up to 203,000 barrels a day for the entire month.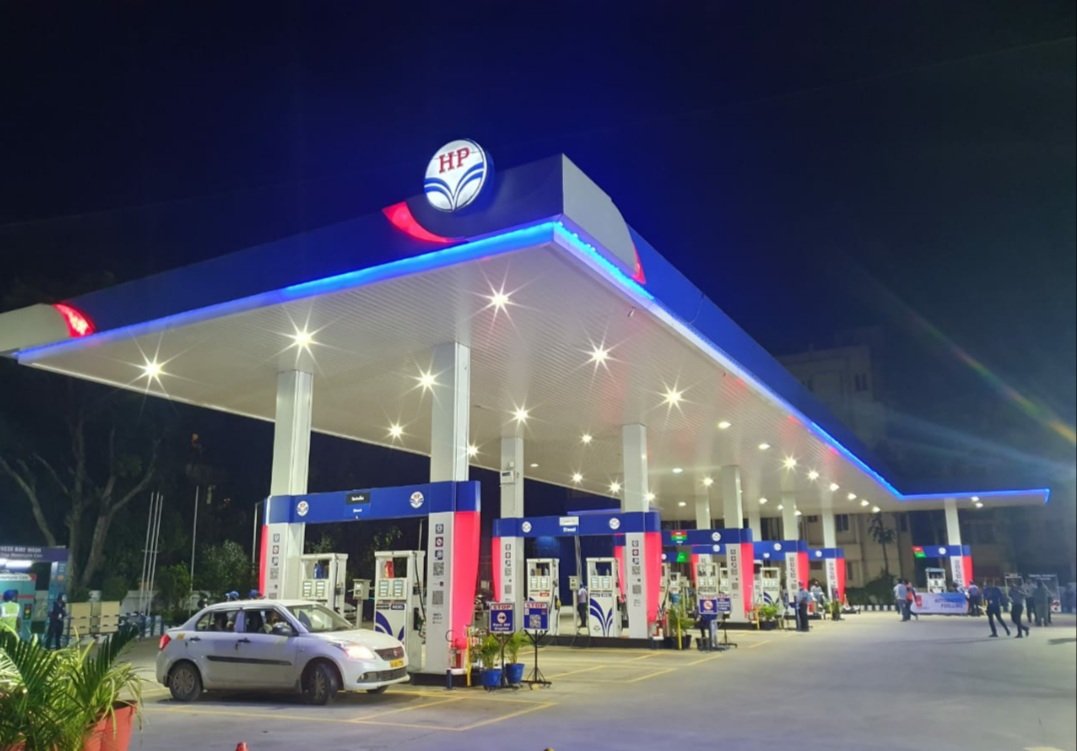 It is not clear if India's crude imports would be carried out under the "Rupee-Rouble" arrangement, although it is said that Russia's energy exports are not yet excluded from
SWIFT
 as EU nations continue to buy Russian oil and gas.
India's Strong Defense
India has defended strongly its decision to buy Russian oil in the face of Western pressure. Last week, the White House had said that India's move would not violate any of the US sanctions.
"I don't believe this would be violating that (sanctions)," White House Press Secretary Jen Psaki said in response to a reporter's query. But she indicated that this might be seen as "support for the Russian leadership".
"But also think about where you want to stand when history books are written at this moment in time. Support for the Russian leadership is support for an invasion that obviously is having a devastating impact," Psaki was quoted as saying by news agency PTI.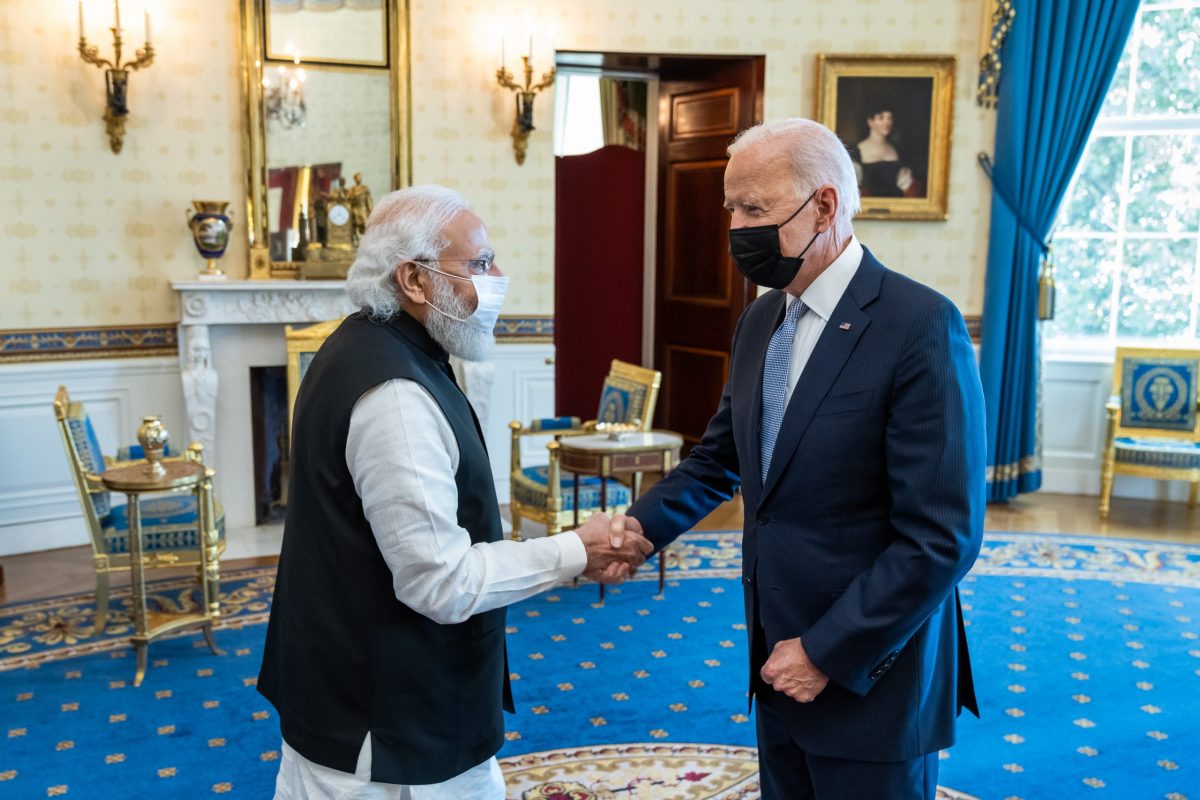 Indian-American Senator Dr. Ami Bera also took exception to New Delhi's decision to import Russian crude. 
"If reports are accurate and India makes this decision to buy Russian oil at a discounted price, New Delhi would be choosing to side with Vladimir Putin at a pivotal moment in history when countries across the world are united in support of the Ukrainian people and against Russia's deadly invasion," he said.
"As the world's largest democracy and as a leader of the Quad, India has a responsibility to ensure its actions do not directly or indirectly support Putin and his invasion," Bera said in a statement, cited by PTI.
Will India's Move Invite Trouble?
India has refused to be cowed into submission by the Western bloc with officials in Delhi saying, "oil self-sufficient nations or those importing themselves from Russia cannot credibly advocate restrictive trading". They also stressed that "India's legitimate energy transactions should not be politicized," as reported by The Indian Express.
Unlike the US, European countries, and even its Asian ally Japan, New Delhi has neither supported nor boycotted Russia in the wake of its invasion of Ukraine. The South Asian country abstained from voting in all UN resolutions against Moscow. 
It's pertinent to mention that New Delhi and Moscow share a close defense partnership dating back to the Soviet era, with 60-65% of Indian weapons being of Russian origin. The two nations also collaborate in the civil-nuclear domain.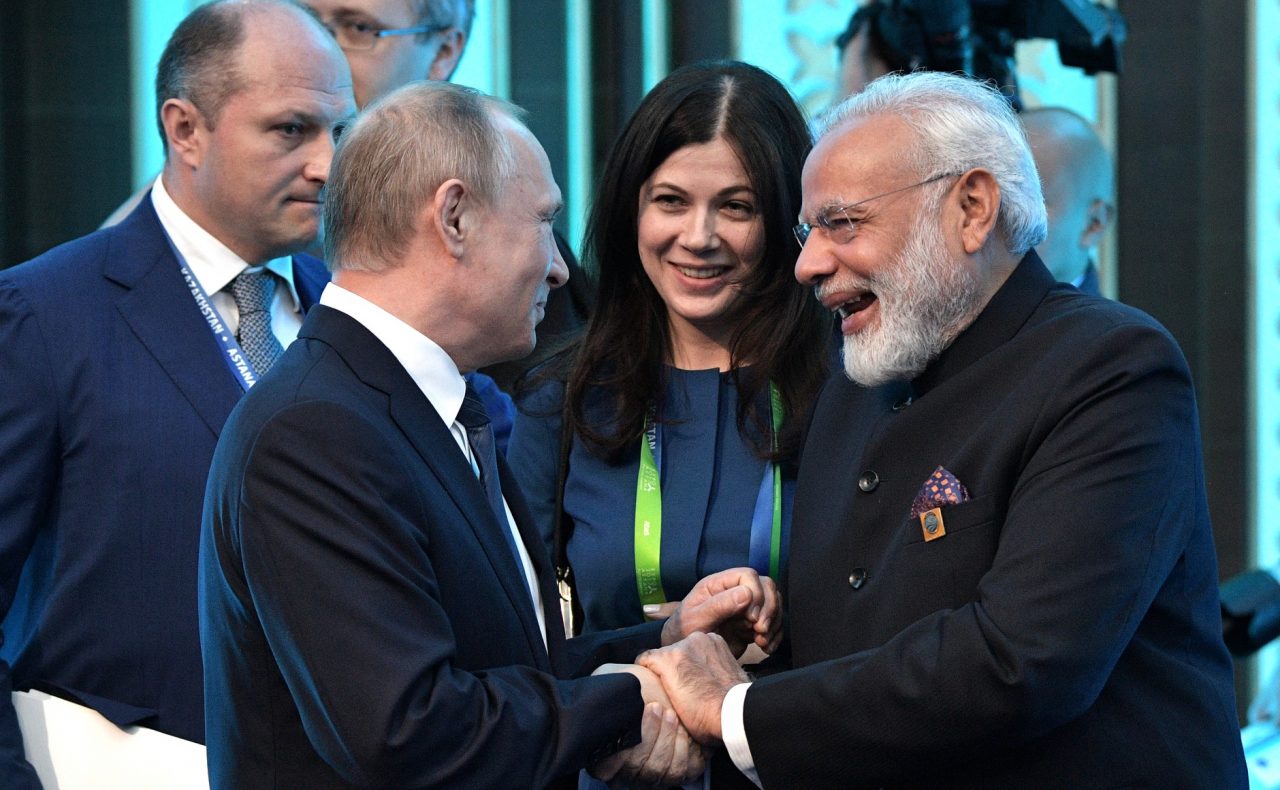 The Kudankulam nuclear power plant in the southern Indian state of Tamil Nadu runs on Russian reactors. In 2018, the two countries had signed an action plan to develop a project of six nuclear power units of Russian design at a new site in India, The Economic Times reported. 
Additionally, India and Russia are jointly developing a nuclear power plant in Bangladesh. 
That said, it would be unrealistic to assume that New Delhi would abandon Moscow over its war in Ukraine, despite Washington's pressure. The US had said in as many words that countries dealing with Russia during its war in Ukraine may be seen as extending support to Putin.
It is true the US and India are strategic partners as part of a broader Quadrilateral Security Dialogue or QUAD, which also includes Japan and Australia. This grouping is aimed at countering Chinese aggression in the Indo-Pacific. However, India attaches equal importance to its relations with Russia. So, it would be naïve to expect any drastic change in India's foreign policy even it means slightly antagonizing the West.
Long before the Ukraine crisis unfolded, India had decided to go ahead with its planned purchase of Russian-made S-400 air defense systems, necessitated by the two-front military threat it faces from China and Pakistan. This, despite the US warning against the acquisition of the Russian military hardware. 
The Trump administration had punished its NATO ally Turkey for buying S-400 Turkey under the Countering America's Adversaries Through Sanctions Act (CAATSA). Some Indian analysts previously argued that the US would not risk losing India by slapping the sanctions on it. 
While this argument made sense until February 23, it is difficult to speculate if the Biden administration would continue to overlook India's S-400 acquisition in light of the global backlash against Russia.
Besides, the latest snub in the form of India's decision to buy the Russian crude oil could be an issue America might be hard-pressed to respond to in some form or another. Conversely, it could be business as usual as if nothing has happened.