Canadian Prime Minister Justin Trudeau claims he had more to say to Chinese President Xi Jinping than just "hello" at the Asia-Pacific Economic Cooperation (APEC) Economic Leaders' Meeting in San Francisco on November 18.
Trudeau said he made the point to Xi that their two countries must keep their lines of communication open. He said it's essential that Canada and China keep working toward creating what Trudeau calls constructive dialogue.
These remarks of Trudeau come amidst a more significant political storm in Canada relating to reported Chinese interference in Canadian domestic politics in which both the Canadian prime minister and the Chinese president have been targets of ridicule from opposition parties.
The controversy over Chinese interference in elections in Canada evoked much interest after it emerged that China supported the ruling Liberal Party of Trudeau to secure the safety of another minority government in the 2021 elections and defeat Conservative politicians considered unfriendly to the Chinese.
China Paid Canadian Politicians Poll Funds
Chinese officials passed money through intermediaries to a clandestine network of 11 candidates in the 2019 elections to influence the outcome. Of these, nine candidates were from the Liberal Party, and two were from the Conservative Party, favored by the Chinese establishment.
The Canadian Security Intelligence Service (CSIS) had reported that China's Toronto Consulate directed a clandestine transfer of $250,000 to a network of at least eleven federal election candidates and numerous Beijing operatives who worked as campaign staffers.
The instances of Chinese interference operations were briefed to Trudeau in 2022, but Justin Trudeau did not act on them. Justin Trudeau made a public statement after a news report regarding the CSIS report on Chinese interference in Canadian elections.
Dennis Molinaro, a former senior CSIS analyst and now an academic associate at Ontario Tech University, commented extensively on the lack of conclusive action by the prime minister despite the national security service providing the PMO with reports of a clear and large number of Chinese interference activities.
Molinaro told CBC the Canadian government should create an independent commission to investigate foreign interference and a registry for foreign agents. He said Canada can look to Australia for a model for stricter laws to address foreign interference.
Molinaro said the issue needs more investigation, given the stakes. "These are your elections, this is your country, and this should not be happening."
Trudeau Foundation Donations Suspicious
Reports also surfaced insinuating that China appears to have targeted Justin Trudeau in a foreign influence operation after he became Liberal Party leader in 2013. Beijing's plan involved donating significant money to the Pierre Elliot Trudeau Foundation. Pierre was Justin's father and a former prime minister himself.
A Chinese diplomat instructed Chinese billionaire Zhang Bin, a political advisor to the government in Beijing, to donate $1 million to the Pierre Elliot Trudeau Foundation before the 2015 elections and the possibility that the Liberals would defeat Stephen Harper's Conservatives and form the next government.
Another wealthy Chinese businessman, NiuGensheng, was told to donate $1 million "to honor the memory and leadership" of Pierre Trudeau, who, as the prime minister, had opened diplomatic relations with China in 1970.
Right since the beginning of the fiasco, Justin Trudeau tried to underplay the revelations of Chinese meddling in Canadian domestic politics. He ruled out a public inquiry into the allegations as early as the first week of revelations.
He insisted that the ongoing examination of Chinese interference conducted by the (House of) Commons Committee on Procedure and House Affairs would be sufficient. He also stated that any Chinese interference that might have occurred did not affect the outcome of the elections.
He said that Members of Parliament who "put a political spin on foreign election interference" are helping China undermine Canadians' confidence in their democracy. He went on to question the accuracy of top-secret leaks to the media that alleged China interfered in the 2021 election.
Ethics Compromised Over Chinese Affairs
On being questioned about warnings from the agency that Han Dong, now a Liberal Member of Parliament, was allegedly part of a Chinese government election interference effort, he defended him by stating that, "Han Dong is an outstanding member of our team, and suggestions that he is somehow not loyal to Canada should not be entertained."
Han Dong, the Toronto Member of Parliament, had twice missed recent Parliamentary votes declaring Beijing's treatment of Muslim Uyghurs as genocide.
Meanwhile, Justin Trudeau insisted that the whistleblowers from the agency who leaked the reports to the media should be traced and an investigation ordered against the person.
The panel appointed by the PM in the summer of 2022 to investigate the meddling in Canada's internal affairs was headed by Morris Rosenberg, who had been the Chief executive of the Trudeau Foundation between 2014 and 2018. He facilitated the controversial $200,000 donation from influential Chinese Communist Party official Bin Zhang.
While testifying before the parliamentary committee, National Security Adviser Jody Thomas confirmed on March 8 that Justin Trudeau had been regularly briefed about foreign interference in Canadian elections, a persistent and growing threat mainly from China.
Chinese authorities have set up at least five police stations in Canada, causing anxiety among Canadian citizens, with some launching protests to protect "Canadian sovereignty."
The Aga Khan & Lavalin Scandals
In December 2016, Justin Trudeau and his family undertook a vacation to Aga Khan IV's private island in the Bahamas. This was followed by the Aga Khan Foundation receiving millions of Dollars in Federal funding.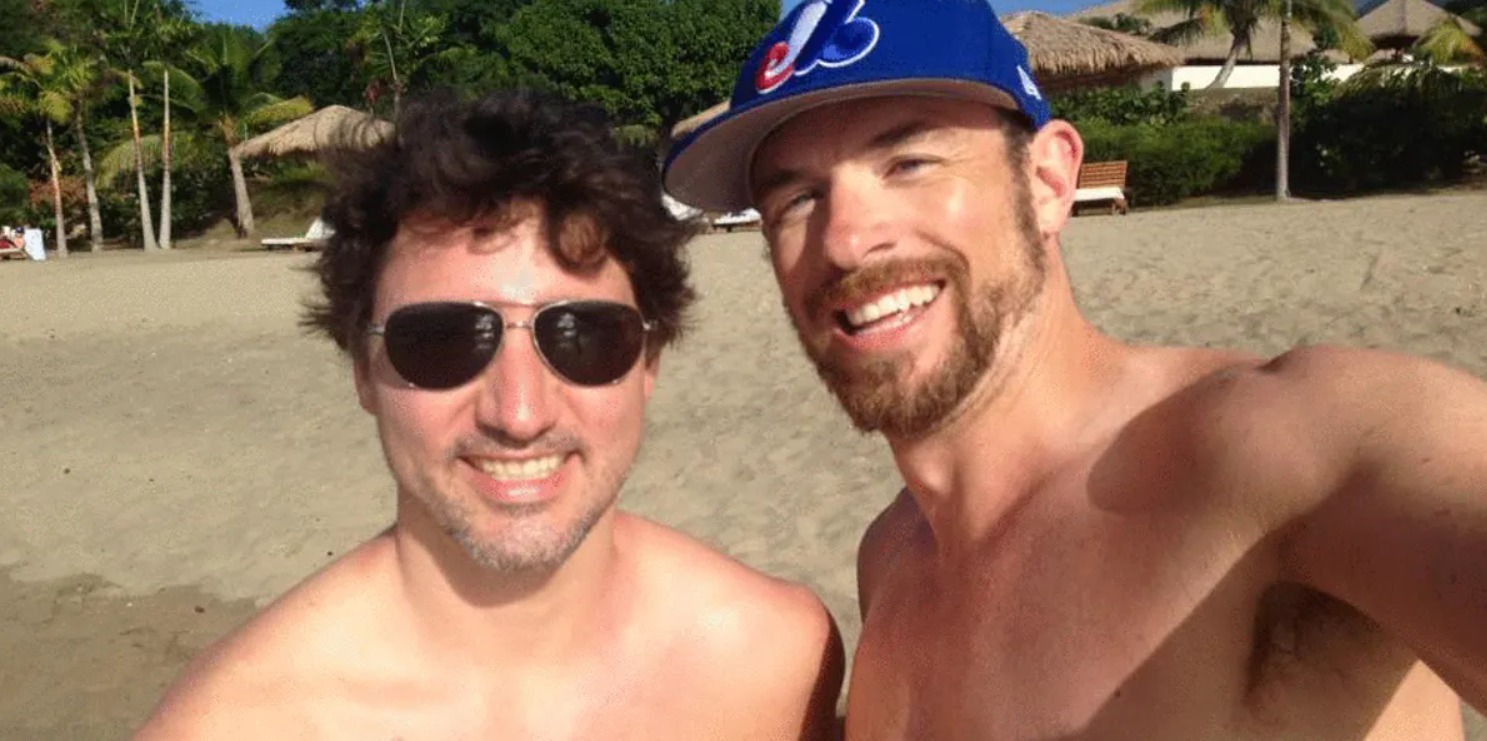 The ethics commissioner's report, released in December 2017, found that Trudeau had violated four provisions of the Conflict of Interest Act. He became the first sitting prime minister to break federal conflict of interest rules.
The SNC-Lavalin affair is a political scandal involving attempted political interference with the justice system by Justin Trudeau and his prime minister's office.
The Parliament of Canada's Ethics Commissioner Mario Dion found that Trudeau improperly influenced then Minister of Justice and Attorney General Jody Wilson-Raybould to intervene in an ongoing criminal case against Quebec-based construction company SNC-Lavalin by offering a deferred prosecution agreement.
Another political scandal rocked Canada in 2020 when it was unearthed that a federal contract was awarded to WE Charity to administer the $912 million Canada Student Service Grant program (CSSG).
The controversy arose when it was revealed that WE Charity had previously paid the close family of Justin Trudeau to appear at its events despite making claims to the contrary.
Sheng Xue, a Chinese-origin Canadian and the Federation for a Democratic China vice chairperson, told EurAsian Times that these incidents of Chinese influence in Canadian politics are pretty scary, as money is not a constraint for the CCP to continue to pump in to fund politicians.
"If more money is used to buy more, Canadian politics is possibly compromised. This will destroy democracy in Canada," Sheng said. She had left China soon after the 1989 Tiananmen Square massacre of pro-democracy activists and has lived in Canada near Toronto since fleeing CCP rule.
Sheng also pointed out that a large number of Chinese-origin Canadians were members of the Liberal Party, as "China wants more and more of its agents to work within that party."
She said CSIS's duties include monitoring people within Canada acting illegally and trying to interfere in the country's politics, society, and governance.
"CSIS has the responsibility to protect Canada. China's interference in Canadian politics is severe and is a systematic attack on our nation's systems. This revelation caused massive anger and street protests demanding Trudeau's resignation.
"China will only be happy to have Trudeau continue as prime minister. Even after receiving information on the CSIS investigation on China's interference, Trudeau remained silent for so long, which is unacceptable."
NC Bipindra is a 30-year veteran in journalism specializing in strategic affairs, geopolitics, aerospace, defense, and diplomacy. He has written extensively for the Times of India, New Indian Express, Press Trust of India, and Bloomberg News. He can be reached ncbipindra (at) gmail. comm