The war in Ukraine has left some profound lessons for the Western world, particularly Great Britain (UK), whose Chief of General Staff General Patrick Sanders called for "mobilizing" against Russia.
But what stood out in his speech was quoting Britain's wartime Field Marshal Bernard Law Montgomery's exhortation in 1937, two years before World War 2.
"There is no need to continue doing a thing merely because it has been done in the Army for the last thirty or forty years – if this is the only reason for doing it, then it is high time we changed and did something else," Monty had said.
While slamming a "revanchist" Russia for its war in Ukraine, Sanders went on to call "land" the "decisive domain," putting it before "standoff, air, maritime or cyber" capability, which "alone cannot" win a war – or at least one against Russia in Europe.
Sanders spoke at the Royal United Services Institute's (RUSI) Land Warfare Conference on June 28. In attendance were Defense Secretary Ben Wallace; United States Secretary of the Army Christine Wormuth; Germany's Army Chief of Staff Lieutenant General Alfons Mais; and Oleksandr Danylyuk, former secretary of the National Security and Defense Council of Ukraine.
Russia's military intervention has heavily used long-range cruise missile strikes on Ukrainian formations, military bases, and defense industrial infrastructure to degrade its fighting and resupply capability.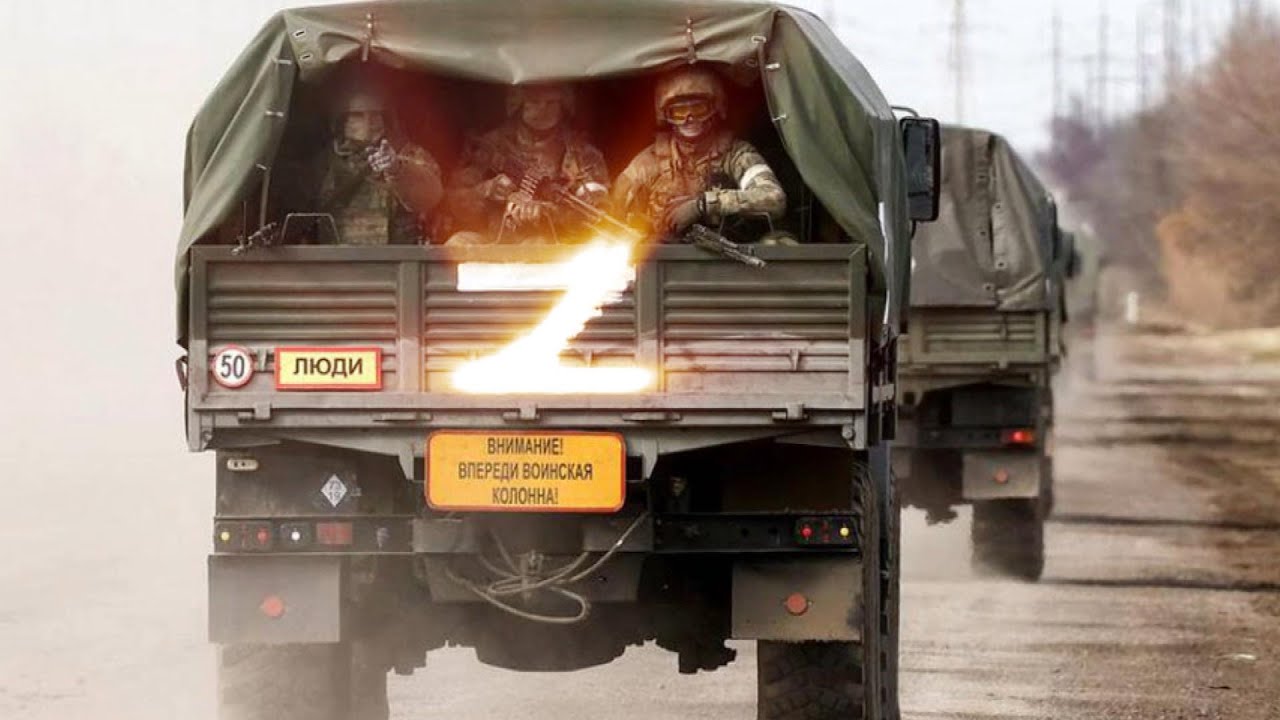 It paid off when Ukrainian military brass admitted they ran out of artillery ammunition while losing most of their Soviet-era artillery guns.
It was followed by a ground attack with nearly 150,000 troops – less than half the size of the 500,000 that would have been required to permanently hold and occupy the country – in combined arms Battle Tactical Groups (BTG) from the north, east, and south.
They were supported by limited air cover by ground-attack aircraft like Sukhoi Su-25 Frogfoot, Su-34 fighter-bombers, and Close Air Support (CAS) by helicopter gunships like the Kamov Ka-52 Alligator and Mi-28 Havoc.
There was little to no air action, primarily owing to the small size of Ukraine's Air Force of merely 127 fixed-wing planes: three dozen Su-27 interceptors and roughly 50 older generation MiG-29 jets.
Moreover, they are armed with older generation R-27ET and ER missiles that don't have active radar seekers. The launching pilot must keep his plane in line with his missile and guide it toward the target. He can't 'shoot and scoot,' and because of having to keep his radar switched on, he becomes detectable.
Russia has not undertaken an amphibious invasion, as was expected in Mariupol or Odesa. Russians correctly assumed the Ukrainians to have heavily mined the coast and the landing areas, as was evident in the subsequent de-mining operation in Mariupol.
Russia did not bring its full military force to bear for a quick, decisive victory as it preferred slow incremental progress, not push Ukraine and its President Vladimir Zelensky to the wall and preserve a diplomatic track.
In an earlier analysis, the EurAsian Times had touched upon this 'Long War' doctrine.
Indeed, it busts some conventional wisdom of warfare established by Western strategists, but it also can be explained by the fact that it was not fighting a Great Power. Ukraine and its military were far from the reforms envisaged and were poorly organized ground forces that, while tactically nevertheless brilliant, did not even have tank armor.
So, while a war with NATO will be different and need the full capabilities of the Russian Aerospace Forces (VKS) as air power cannot be undermined, Sanders thinks otherwise is still possibly not an overstatement.
He provided an unintended explanation with a grudging appreciation of Russia's way of war. "Because Russia wages war at the strategic, not the tactical level, its depth and resilience means it can suffer any number of campaigns, battles, and engagements lost, regenerate, and still ultimately prevail," he said.
"The war in Ukraine reminds us of the utility of Land Power: it takes an army to hold and regain territory and defend the people. It takes an Army to deter. If this battle came, we would likely be outnumbered at the point of attack and fighting like hell.
Standoff air, maritime or cyber fires are unlikely to dominate on their own – Land will still be the strong domain," he emphasized.
But what he said next was the punchline: "You can't cyber your way across a river. No single platform, capability, or tactic will unlock the problem (sic)."
UK's Future Soldier Program
This new thinking has manifested in the British Army's ongoing reforms. Its 'Future Soldier' program envisages educating, ameliorating, and making the lowly Non-Commissioned Officer (NCO) more tech-savvy to make up for its small size of a little under 150,000 troops.
Maj Gen Paul Griffiths, its Director of Personnel, touched upon it in his interview with the Royal United Services Institute (RUSI). Griffiths talked about the NCO Academy, which meant "to enhance their competence for better leadership and train each NCO to be able to do more."
"Think widely about using technology because a smaller army does not have mass. We are going to increase our mass by using machines. So, the young Corporal has to think not only about his section but probably the weapons systems that are with him in the fight bringing people and machines together as a team," Griffiths added.
The importance of Professional Military Education (PME), which approaches war academically by grooming 'soldier scholars,' as the term goes, can serve as a lesson for India.
It faces vehement protests against a short 4-year stint 'Agnipath' scheme and a disgruntled Veteran community following a series of letdowns on pension and pay demands over the last seven years can take a leaf out of its former colonial masters.
Griffiths himself admitted a need to "unshackle" the British Army from "Victorian" mindsets when he talked about "empowerment and education" as one of the primary goals of the Future Soldier program.
"It's the thinking soldier that's going win, and the point is to help them through education and training, shared experience, coaching (and) mentoring," he said.