Canada's defense chief Anita Anand briefed her US counterpart Lloyd Austin by telephone over Ottawa's F-35 fighter jet purchase and progress on NORAD modernization, the Department of National Defense (DND) said.
Ottawa announced on Monday that it picked US defense contractor Lockheed Martin as a preferred bidder to supply 88 new F-35 fighter jets to replace Canada's aging fleet.
"Minister Anand updated Secretary Austin on Canada's Future Fighter Capability Project, and in particular, the Government of Canada's decision to enter the finalization phase of the procurement process with Lockheed Martin and the United States government for 88 new F-35 fighter aircraft," DND said in a statement on Tuesday.
Anand told Austin that the order, reported to cost Canada between $11.2 billion and $14.2 billion, is the most "significant investment in the Royal Canadian Air Force in more than 30 years" and boosts the country's ability to contribute to NATO and NORAD.
Canada's defense minister in the call reaffirmed Ottawa's commitment to NORAD modernization and condemned Russia's ongoing special military operation in Ukraine.
Earlier, as EurAsian Times reported, the Canadian government picked Lockheed Martin as a preferred bidder to supply 88 new F-35 fighter jets, Minister of Public Services and Procurement Filomena Tassi announced.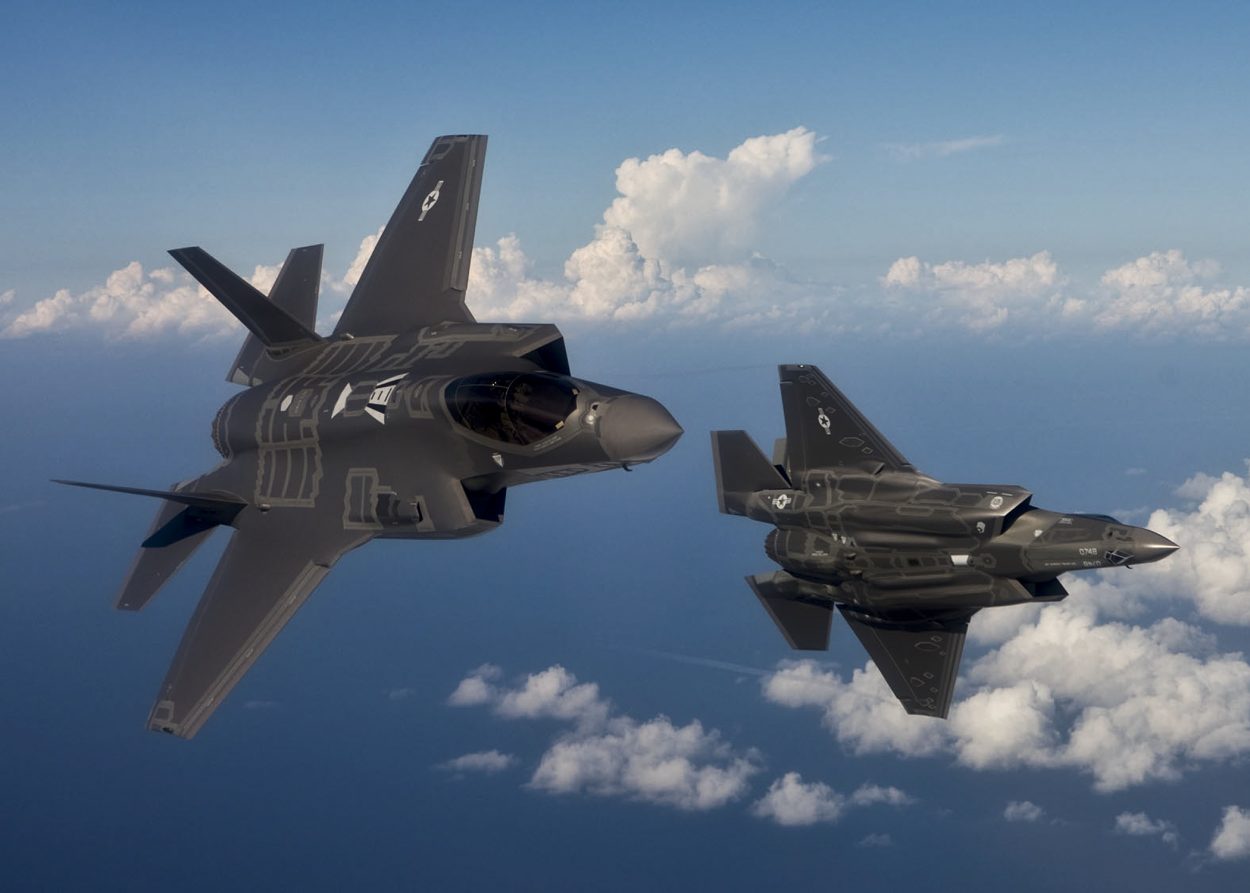 "This morning, officials informed me that the top rank bidder is Lockheed Martin and officials will now enter into the finalization phase of the process with Lockheed Martin," Tassi said during a press briefing.
The Canadian minister clarified that the final contract for the supply of 88 advanced fighter jets has not been signed yet as there is still work ahead before the contract can be awarded.
The project to purchase 88 new fighter jets will become the largest investment in the modernization of the Canadian Air Force in over 30 years, Tassi noted.
In July 2020, Canada received three proposals to replace its aging fighter jet fleet. US bids were represented by defense giants Lockheed Martin Corporation and The Boeing Company while the Swedish bid was led by SAAB AB.
The initial F-35 contract with Lockheed Martin was scrapped in 2016, with Canada having to pay exuberant cancellation fees and a number of Canadian suppliers to the development of the F-35 being excluded from the project. According to reports, the expected cost of the purchase is between $11.2 billion and $14.2 billion. Delivery of the first aircraft is expected as early as 2025.
Worries For NORAD
Russia is developing a "super" intercontinental ballistic missile (ICBM) that can hit US targets flying around the world and striking from the south as well as over the Arctic from the North, Northern Command (USNORTHCOM) and North American Aerospace Defense Command (NORAD) chief US Air Force Gen. Glen VanHerck said recently.
"In the next few years, Russia seeks to field a new heavy-lift ICBM that President [Vladimir] Putin claims will be able to deliver nuclear warheads to North America from both northern and southern trajectories," VanHerck told the Senate Armed Services Committee (SASC).
The new missile is intended to bypass and render obsolete existing threat warning and assessment systems, the NORAD commander explained.
"Weapons such as these are designed to circumvent the ground-based radars utilized by USNORTHCOM and NORAD to detect and characterize an inbound threat, and challenge our ability to provide threat warning and attack assessment," he said.
Russia remains the primary military threat to the homeland and the focus of its armed forces on targeting the US homeland has provided the model other competitors are beginning to follow, VanHerck added.
VanHerck also said that the capability of US Northern Command (USNORTHCOM) and North American Aerospace Defense Command (NORAD) to defend the United States and Canada is eroding.
"Quite bluntly, my ability to conduct the missions assigned to USNORTHCOM and NORAD has eroded and continues to erode," VanHerck told the US Senate Armed Services Committee.
The United States has been under attack every day in the information space and cyber domain from competitor nations that were spreading disinformation, actively sowing division and fanning the flames of internal discord, VanHerck said.
"These competitors are also constantly seeking to exploit security vulnerabilities and policy gaps, especially in the cyber domain. They are preparing for potential crisis or conflict with the intent to limit decision space for our senior leaders by holding national critical infrastructure at risk," he said.
These competitor nations were also developing an extended capabilities to disrupt and delay the US ability to project power from the homeland and undermining the US national will to intervene to protect its allies and interests around the world, VanHerck added.