The Press Information Bureau (PIB) has announced that India's defense exports have surged by a whopping 334% over the last five years. In an unexpected development, India clocked the highest-ever defense export of Rs 1,387 crore ($165M) in the April-June quarter of 2022.
---
"The Indian Defense sector, the second largest armed force, is at the cusp of revolution. Defense exports grew by 334% in the last five years; India is now exporting to over 75 countries due to collaborative efforts," PIB tweeted on September 25.
In the fiscal year 2021–2022, India's exports of defense and technology products reached a record high of Rs 12,815 crore, up 54.1% over the previous year. It is pertinent to note that exports increased by approximately eight times in the fiscal year 2022 compared to the last financial year.
According to the reports, India's defense exports were valued at Rs 8,434 crore ($103M) in 2020–21, Rs 9,115 crore ($112M) in 2019–20, and Rs 2,059 crore ($253M) in the 2015–16 periods.
The Indian Defence sector, the second largest armed force is at the cusp of revolution.

Defence exports grew by 334% in the last five years; India now exporting to over 75 countries due to collaborative efforts.#8YearsOfMakeInIndia #AmritMahotsav @makeinindia pic.twitter.com/r2p8ErqmIq

— PIB India (@PIB_India) September 25, 2022
India primarily sells defense goods to the Philippines, and other nations in South-East Asia, the Middle East, and Africa. The government has revealed that the country exports defense items and arms to about 75 countries worldwide.
The announcement comes a few months after the Indian Defense Ministry announced in March 2022 that the value of India's arms exports had surged by around six times since 2014, with the financial year's total reaching Rs 11,607 crore ($1.4B), Economic Times reported.
Indian Defense Minister Rajnath Singh stated that his country was among the top 25 exporters in October 2021. The Indian Ministry of Defense modified its process for procuring weapons in April by restricting it to solely domestically produced weapons with a few exceptions.
---
These modifications were made as part of the present administration's "Make in India" initiative, which was introduced in 2014 to promote domestic production. According to Singh, the Indian defense ministry has created a list of more than 300 different systems that will not be imported.
A Long Journey For Defense Export Gains
The Government of India has adopted a two-pronged approach of minimizing defense imports while encouraging defense exports to other friendly countries. The Department of Defense Production (DDP) has announced lists containing sub-systems, assemblies, sub-assemblies, and components to reduce imports by Defense Public Sector Undertakings (DPSUs).
Light tanks, helicopters, and unmanned aerial vehicles are among the strategic defense equipment on the list for which imports would be prohibited once the deadlines are set against them.
By 2025, the Defense Ministry wants to produce 1.75 lakh crores of weapons, including 35,000 crores (roughly $5 billion at an exchange rate of 1:70) for export.
Defense Minister Rajnath Singh stated last month that India's Defense Public Sector Undertakings are poised to play a significant role in accomplishing this target, contributing between 70 and 80%.
The $375 million (Rs 2,770 crore) contract to export BrahMos supersonic cruise missiles to the Philippines was a vital export agreement signed in January of this year. The agreement between India and the Philippines is part of India's initiative to produce arms domestically.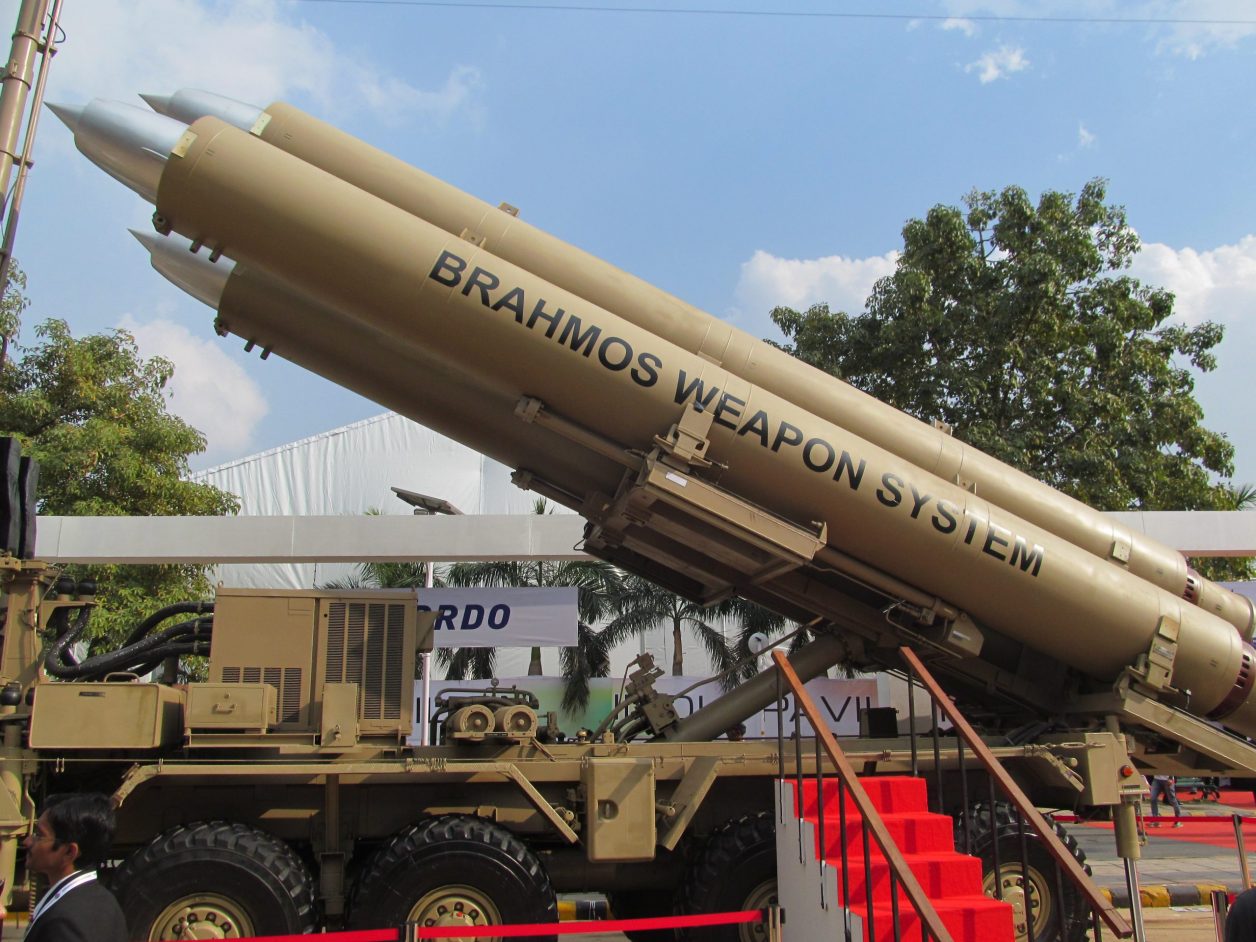 The BrahMos order would be the country's largest export, even as India had won a $40 million deal for the DRDO-developed weapon locating radar systems from the Armenian government.
As per estimates, this agreement will open the door for additional contracts with the Philippines and other ASEAN nations like Indonesia and Vietnam.
According to reports, Southeast Asian nations, outside the Philippines, such as Thailand, Indonesia, and Vietnam, have shown interest in the land and sea-based variations of BrahMos. Potential clients include Saudi Arabia, the United Arab Emirates, Argentina, Brazil, South Africa, and South Africa.
The UAE and Saudi Arabia could be likely customers of BrahMos and Akash air defense missiles. With over 96% indigenization, Akash is one of the most crucial missiles in the country. The surface-to-air missile was inducted into the Indian Air Force (IAF) in 2014 and the Army in 2015.
DRDO Chairman, Dr. G Satheesh Reddy, stated that some surface-to-air missiles developed indigenously have piqued the interest of various nations.
"Surface to air missile Akash, Astra missile, anti-tank missiles, radars, tornadoes have gained the interest of various nations. Lots more systems are being developed which are advanced technology in nature and have export potential," Reddy told ANI.
India has also earnestly tried to sell its Light Combat Aircraft Tejas to potential partners. It has emerged as a top contender for the Malaysian light attack fighter.
In addition to that, Egypt is considering the purchase of up to 70 Tejas light combat aircraft. Cairo is also considering buying Indian-made missile systems and the Advanced Light Helicopter and Light Combat Helicopter.
State-owned Hindustan Aeronautics has offered Argentina the indigenous Light Combat Aircraft 'Tejas' Mark IA and 2-seater trainers. The South American country is reportedly evaluating India's Tejas and China/Pakistan's JF-17.
Besides Tejas, India is also eyeing the export of its Advanced Light Helicopter (ALH) Dhruv Mk3. The Philippines has been evaluating the maritime variant of the Dhruv ALH for maritime policing capabilities.
In January this year, HAL signed a contract with Mauritius to deliver one Advanced Light Helicopter MK2 for the Mauritius Police Force.
The indigenous LCA Tejas, artillery guns, battle tanks, missiles, anti-tank mines, and explosives are among the 156 defense equipment India approved for export in February 2021.
There are 19 aeronautical systems, 41 armament and co-missile systems, 27 electronic and communication systems, ten life protection items, four microelectronic devices, 28 naval systems, 16 nuclear, biological, and chemical (NBC) equipment items, and seven other materials, according to the list released by the Defense Research Development Organization (DRDO) last year.
With the Russian defense industry preoccupied with an unending war and crippled under sanctions imposed by the West, India is competing hard to fill in the shoes of a mammoth defense supplier like Moscow.
Are you a Subject Veteran and Interested In Contributing To EurAsian Times? Mail us at Nytten AT Gmail.com