Months after USAF's F-22 Raptor shot down a Chinese spy balloon flying over sensitive US military installations, there are reports that the spy balloon was using American technology.
As per preliminary results from a secret inquiry, the Chinese spy balloon that flew over the United States in February this year used American technology to assist it in gathering audio-visual data, the Wall Street Journal (WSJ) reported based on information obtained from some unknown US sources.
The balloon reportedly spent a week flying over the United States and Canada before the US military shot it down. The balloon was determined to have commercially available US technology, highly specialized Chinese sensors, and other equipment, which is essentially used to gather images, videos, and other data to transfer to China, according to analyses from several US defense and intelligence organizations.
The WSJ analysis supports the previous contention that the balloon was specifically spent for spying instead of China's emphasis on being a civilian airship that went astray.
However, the report also clarified that the balloon did not appear to have sent data from its eight-day passage over Alaska, Canada, and some other contiguous US states back to China.
However, a previous report in NBC News claimed that the massive flying balloon had flown over US military bases multiple times and sent information back to Beijing in real time.
It cited some unnamed US officials saying, "The intelligence China collected was mostly from electronic signals, which can be picked up from weapon systems or include communications from base personnel, rather than images."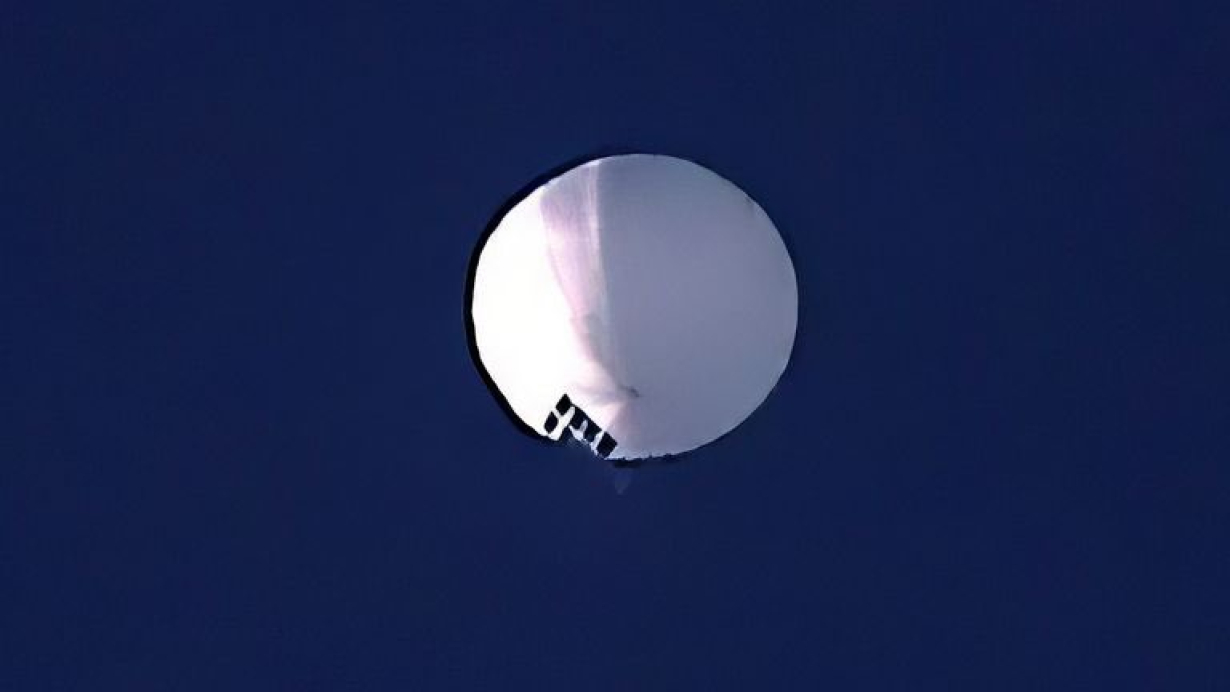 However, the White House and the Pentagon told reporters they could not confirm that account.
The alleged spy balloon flying over the continental United States ratcheted tensions between Washington and Beijing. On its part, Beijing claimed that the balloon, monitored by the US military for days before it was finally shot down, was used for meteorological purposes and was an isolated incident.
"China rejects distortion and hyping up of this incident," said a Chinese spokesperson Mao Ning at a regular briefing in response to a question about the US remarks about the balloon spying incident.
In addition to the revelations made by the WSJ, another report recently published by BBC indicated that the US State Department believes Chinese balloons are designed and equipped with systems to gather intelligence.
The airship (balloon) flying over the US was found to have "multiple antennas, likely capable of collecting and geo-locating communications." John Culver – a former East Asia analyst for the CIA – told BBC Panorama that this "had been not just a one-off, but a continuing effort dating back at least five years."
He said the Chinese balloons were "specially designed for these long-range missions," and some had "apparently circumnavigated the globe." It is intriguing, then, that the Chinese used American technology to spy on some very strategic military bases and allegedly threatened US national security and its allies.
While the irony is alarming, it may not be shocking. Several weapon systems used by US adversaries like China and Russia are made up of Western parts. Perhaps, this is why Washington and some of its allies have imposed a chip ban on these countries and are contemplating revoking a science and tech pact.
When India Used A Chinese Camera Against China!
Late last year, videos emerged of the Indian Army's drone hunting capability near the Line of Actual Control (LAC) during the Indian and United States (US) Army's exercise 'Yudh Abhyas' in Uttarakhand's Auli.
What particularly made headlines during those exercises was 'Arjun,' the black kite with a camera mounted on its head, demonstrating its incredible anti-drone capabilities. However, a catch that EurAsian Times pointed out might have left some Indian officials red-faced.
As per information obtained by the team of EurAsian Times, the camera mounted on the kite's head, which was meant for surveillance and anti-drone operations, was of Chinese origin.
At the time, EurAsian Times reported that the kite, which also had a GPS tracker tied to its body, worked both parallelly and sometimes in tandem with a dog, who heard the drone and alerted its army handlers. The Indian soldiers then released the kite, which located the drone, and took it down with its sharp claws or talons.
One of the close-up photos of the kite on social media that showed the mounted camera revealed the manufacturer's logo, reading as 'FX.' EurAsian Times found that the company is a Chinese firm based in Shenzhen, often considered the technological capital of China.
A simple internet search further revealed, "The FX798T Micro FPV Camera and 5.8GHz 40CH 25mW VTX is extremely small and could be installed on almost anything. The unit is ultra-lightweight, so it is easy to place on any aircraft without affecting the center of gravity (COG)." VTX are antennas that beam footage from small cameras attached to drones to the controller screen on the ground.
Contact the author at sakshi.tiwari9555 (at) gmail.com