Russia's Black Sea Fleet is expecting upgrades, additions, and changes to tackle the "fleet of naval drones" that Ukraine President Volodymyr Zelenskyy wants to raise through crowdfunding to hit Russian warships across the waters of Sevastopol.
---
Russian reports quoted its navy servicemen who listed the countermeasures to take out the killer Unmanned Surface Vessels (USV).
Seven USVs and nine Unmanned Aerial Vehicles (UAVs) were used in attacking Russian vessels in Sevastopol in late October. They lightly damaged the Russian minesweeper Ivan Gobulets and attempted to target Admiral Makarov.
In a three-hour-long episode, naval and air assets, particularly a Mi-8 helicopter, destroyed all the aerial drones and Unmanned Surface Vessels (USV).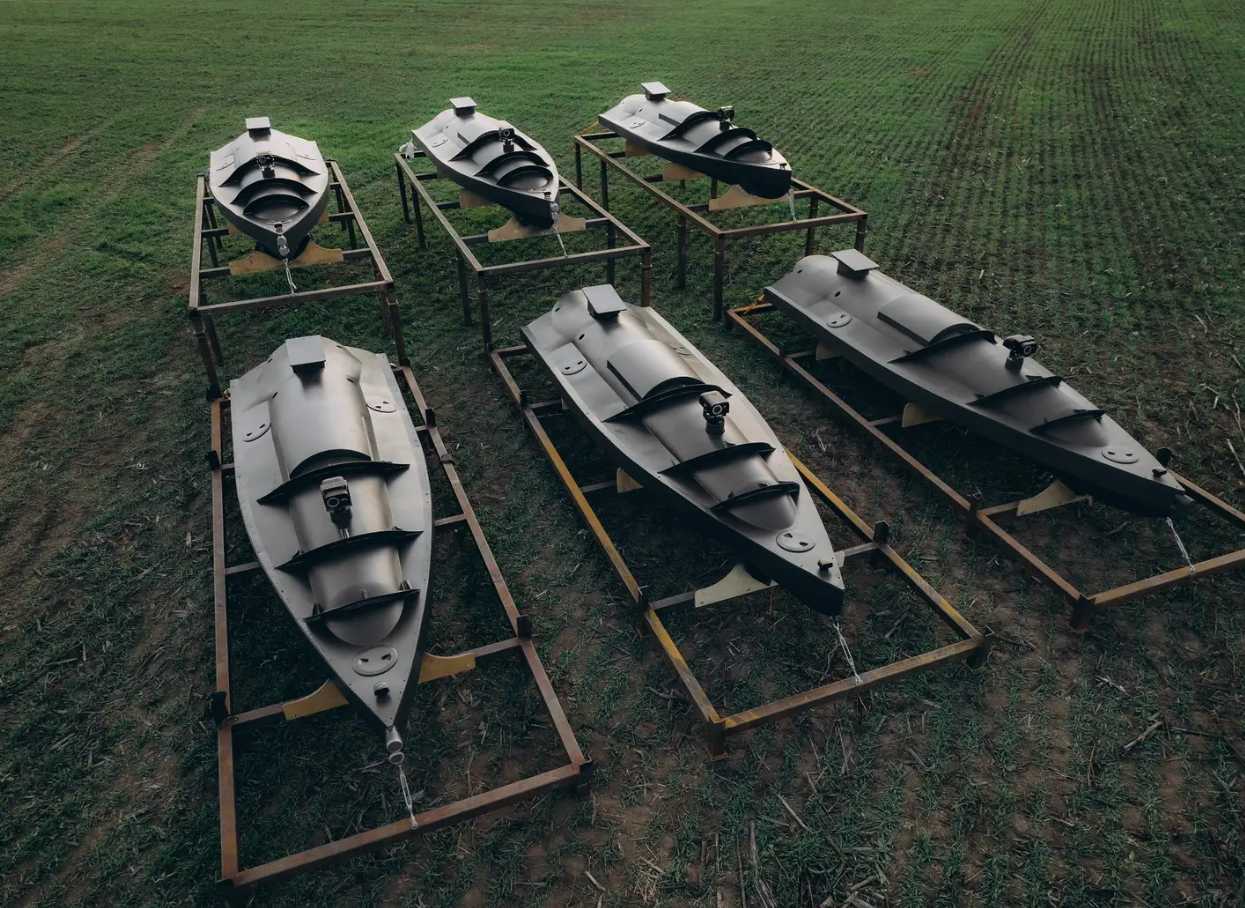 "Since February 24, the Russian army has fired more than 4,500 missiles against Ukraine. Every fifth of them was launched from the sea. Ukraine had nothing to oppose the aggressor with, as the Ukrainian fleet lost 80% of its ships after the occupation of Crimea in 2014," said Zelenskyy.
Meanwhile, Russian observers believe the drones are cheap assemblies from many commercially available off-the-shelf components like engines, electro-optics, communication devices, and navigation and guidance systems. A video of a factory in Ukraine manufacturing such USVs was also released as a part of the crowdfunding effort.
Ukraine is creating the world's first Fleet of Naval Drones — so, we are launching our biggest fundraiser yet?It will protect the??waters, prevent cities from being struck by missiles, and also help unlock corridors for civilian ships that transport grain. #FleetOfNavalDrones pic.twitter.com/9V07vqZXkl

— U24 (@U24_gov_ua) November 11, 2022
What The Black Sea Fleet Needs
A report on the VZGLYAD newspaper quoted serving Russian Navy sailors and officers who listed tweaks, structural changes, and modernizations to tackle the USVs, which they agree can be a threat. Some Russian defense enthusiasts consider them the Shahed-136 of the seas, which are simple and cheap, yet if not countered well, can have devastating effects.
The report quotes Captain III Maxim Klimov, asking primarily for enhanced combat readiness on naval vessels. "Here, Pantsir-M complexes have high efficiency under simple weather conditions. They can 'see' small targets on the water, but their disadvantage is they depend on clear weather and meteorological conditions," Klimov said.
"The Black Sea Fleet also needs the lead ship of the Project 22800 Odintsovo-class small missile boats to be transferred from the Baltic Sea Fleet. They are armed with the Pantsir-M2 complex," Klimov continued.
"In addition, helicopters are highly effective against UAVs and BECs. Klimov emphasized that new radars for our Ka-27 and Mi-14 helicopters have shown high efficiency when working on UAVs and small objects on the water's surface. So, we have enough technical capabilities to destroy these threats. The question is that they are presented to the fleet in a timely manner," the report further quoted Klimov.
The Pantsir-M/EM is a naval variant of the land-based Pantsir-S1, a hybrid gun-missile short-range air defense system designed for point defense. The M/EM system uses two GSh-6-30K/AO-18KD 30mm six-barrel rotary cannons, as found on the Kashtan/Kortik Close-In Weapons System (CIWS); eight missiles instead of twelve; and an additional radar separate from the one fitted on top of the turret itself.
The Pantsir-M can simultaneously engage four targets with four missiles at an altitude from two to 15 kilometers and a range of 20 kilometers. The system has an ammunition supply of 32 missiles.
The Odintsovo Karakurt-class missile corvette has been designed for anti-surface and anti-air warfare and coastal surveillance missions in littoral zones. Armed with the Pantsir-M, the corvette was handed over to the Baltic fleet by late 2020.
Ukraine's Killer Drones
The USVs that attacked the Russian ships and are sought by Ukraine are 5.5 meters in length with a range of 400 kilometers, a 60-hour endurance, gross weight of 1,000 kilograms, a warhead of up to 200 kilograms, and a maximum speed of 80 km/h.
Meanwhile, several Russian social media networks and groups carried a post by Alexei Rogozin, head of the Center for the Development of Transport Technologies, who was not very impressed by the USVs.
"They have an affordable Austrian Rotax engine, an ArduPilot open-source software, Fujian Jinhua consumer electronics from China, primitive operator interface in English, and a video stream from a camera with meaningless indicators," Rogozin said.
Rogozin said the goal was to show this was an indigenous Ukrainian product as a PR exercise for its industry and, simultaneously, ask for money (from the US) by creating an impression that Russia could be beaten back.
"The video indicates that the devices were delivered to Ukraine unassembled and were merely put together in some workshop," Rogozin added.