China's domestically developed multi-functional modular seabed trencher finished the installation of nearly 100 kilometers of the first offshore pipeline project in Bangladesh, giving the Belt and Road Initiative a significant boost.
As a result, Beijing also established world records for "sea-land directional drilling crossing" and "deep-sea trench behind the channel," Global Times reported. Building the marine pipeline project in Bangladesh is one of the ambitious tasks under China's Belt and Road Initiative.
The project requires six directional drillings and a buried depth of 11 meters to bypass commercial and naval waterways, posing an unprecedented challenge in the history of global marine engineering, claimed state-owned China Petroleum Pipeline Engineering Co (CPP), which developed the seabed trencher.
The company, which specializes in the construction of oil and gas storage and transportation infrastructure, is owned by the China National Petroleum Corporation. In the offshore industry, the usual depth of trench digging is 1.5 meters to 3 meters below the seabed, and reaching 5 meters is particularly tricky.
The depth of the 146-kilometer offshore pipeline to traverse through the sea lanes reached an unprecedented 11 meters owing to China's domestically built multi-pulse high-power accelerator, 'Shenlong-3,' said state-run media outlet, CGTN.
Shenlong-3, which China claims is the world's first of its kind, represents a watershed moment in the development of linear induction accelerators and China's flash radiography technology. Nevertheless, the new project will assist Bangladesh in unloading oil from tankers weighing more than 100,000 tonnes.
"To deal with technical difficulties, CPP has carried out independent innovations and upgraded trenching machines to achieve a maximum digging depth of 11.9 meters, mastered the underwater millimeter-level docking technology of offshore single-point mooring, and adopted the original technique that ensured a 100 percent success in one-time drilling," Global Times added.
In December 2016, Bangladesh arranged with CPP for the engineering, procurement, construction, and commissioning of a single-point mooring with a double pipeline length of 220 kilometers.
It includes the construction of "a 146-kilometer offshore pipeline and a 74-kilometer onshore pipeline to transport imported oil from the sea to a refinery in the Chittagong area." The project's annual unloading capacity is projected to be nine million tonnes.
Due to the low navigability of a critical river channel and limited facilities at Chittagong's main seaport, Bangladesh cannot handle large vessels carrying imported crude and finished oil. Therefore, the plan was initiated as a critical oil and gas storage and transportation project in Bangladesh under the Belt and Road Initiative.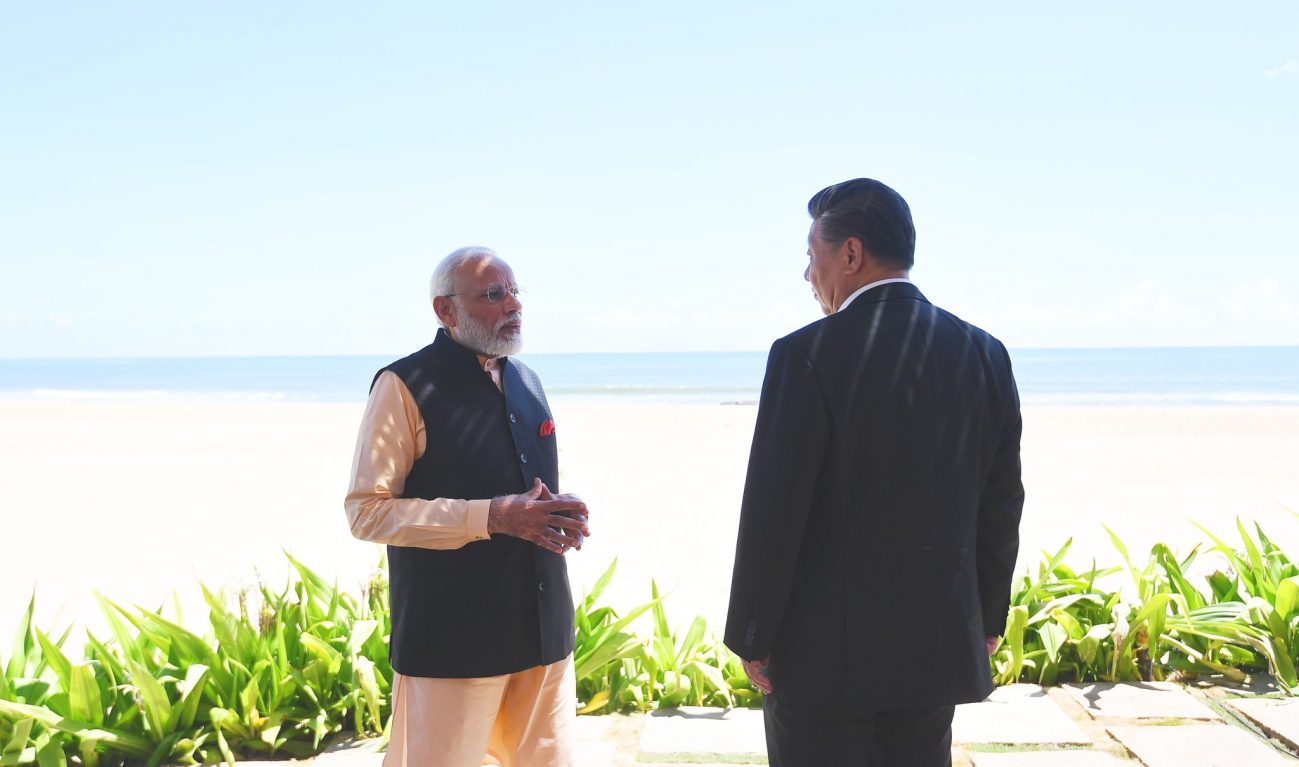 Xuanji Drilling System
In the last few years, China has made strides toward developing indigenous technologies and equipment for offshore oil and gas exploration. Last year, the country announced the completion of the world's first 100,000-ton deep-sea semi-submersible oil production and storage platform.
According to the state media, the latest development demonstrated the nation's rapid progress in this sector. "With 12 years of experience in the field, China National Offshore Oil Corporation (CNOOC) has developed "Xuanji," a rotary steerable drilling (RSD) and logging-while-drilling (LWD) system for efficient exploration of offshore oil and gas," claimed CGTN.
According to CNOOC, the Xuanji system can precisely command the drill bit thousands of meters deep to the oil layer of interest and "remotely drive" the drill to traverse more than 1,000 meters horizontally or obliquely in the 0.7-meter thin oil layer.
It can also perform real-time stratigraphic data analysis, lowering the monetary cost of oil-gas research and allowing CNOOC to explore additional marine oil and gas resources cost-effectively and efficiently.
In April, the Xuanji system launched the first intelligent production line in Foshan City, Guangdong Province, south China. It was part of CNOOC's "intelligent manufacturing chain" of high-end oil and gas exploration equipment.
"Currently, the Xuanji system has covered 32 function modules for three sizes of boreholes. The system's success rate has risen from 79.1% to 92% since the first test, and its key indicators have reached a top global level.
This year, we have built a production line with an annual output of 100 sets of the Xuanji system and other high-end technical equipment, formally entering the stage of large-scale industrialization," Li Xi'en, a senior technical expert at CNOOC, told China Media Group (CMG).
The advancements in innovative technologies will undoubtedly aid Beijing in accomplishing its Belt and Road Initiative goals. It also aids in the expansion of deep-sea exploration and resource development.