Turkish drone company Baykar declared on July 28 that it would donate yet another Bayraktar TB2 UAV to Ukraine after a crowdfunding initiative in Poland raised funds to purchase the Turkish-made drone.
---
This was reported by a Polish journalist, Slawomir Sierakowski, who had started the 'Bayraktar for Ukraine' fundraiser on June 30 to aid Ukraine in its war against Russia.
On July 24, donors' contributions to the fundraiser exceeded 22.5 million zlotych (roughly US$ 4.8 million), the amount required to purchase the drone.
Sierakowski said via his social media account that he received an official letter from Baykar's management, saying the Bayraktar drone would be given to Ukraine free of charge and the money collected could be used for humanitarian aid in Ukraine.
The letter received by Sierakowski from the board of directors of Baykar states that the company will "oversee the allocation of your (donors) funds by Ukrainian charities to ends that ultimately strengthen Ukraine."
"Our aspiration is that our offering and this campaign will succeed in saving the lives of innocent Ukrainians in challenging times that we pray would end soon," the letter stated.
We are grateful to Slawomir Sierakowski and everyone who took part in raising 22.5 million zloty to buy a Bayraktar TB-2 drone for Ukraine!
Dear Poland, we are blessed to have a neighbour like you!
Dziękujemy!
????? #StandWithUkraine pic.twitter.com/YnO7xkgz06

— Defence of Ukraine (@DefenceU) July 24, 2022
Ukraine's Ministry of Defense (MoD) also thanked Sierakowski and all those who contributed to the fundraiser. "Dear Poland, we are blessed to have a neighbor like you!" the Ukrainian MoD said in a tweet.
Big Marketing Opportunity?
There have been campaigns in several countries, such as Lithuania, Norway, and Canada, as well as in Ukraine, to purchase Bayraktar TB2 drones to battle Russia.
In June, Ukrainian people launched a fundraiser called 'People's Bayraktar,' which was completed successfully. In response, Baykar supplied three Bayraktar drones to Kyiv.
The fundraiser campaign initiated in Lithuania raised €6 million (US$ 6.11 million) in just three days, and Baykar, in a show of solidarity with Lithuanians, donated one Bayraktar to Lithuania to be provided to Ukraine.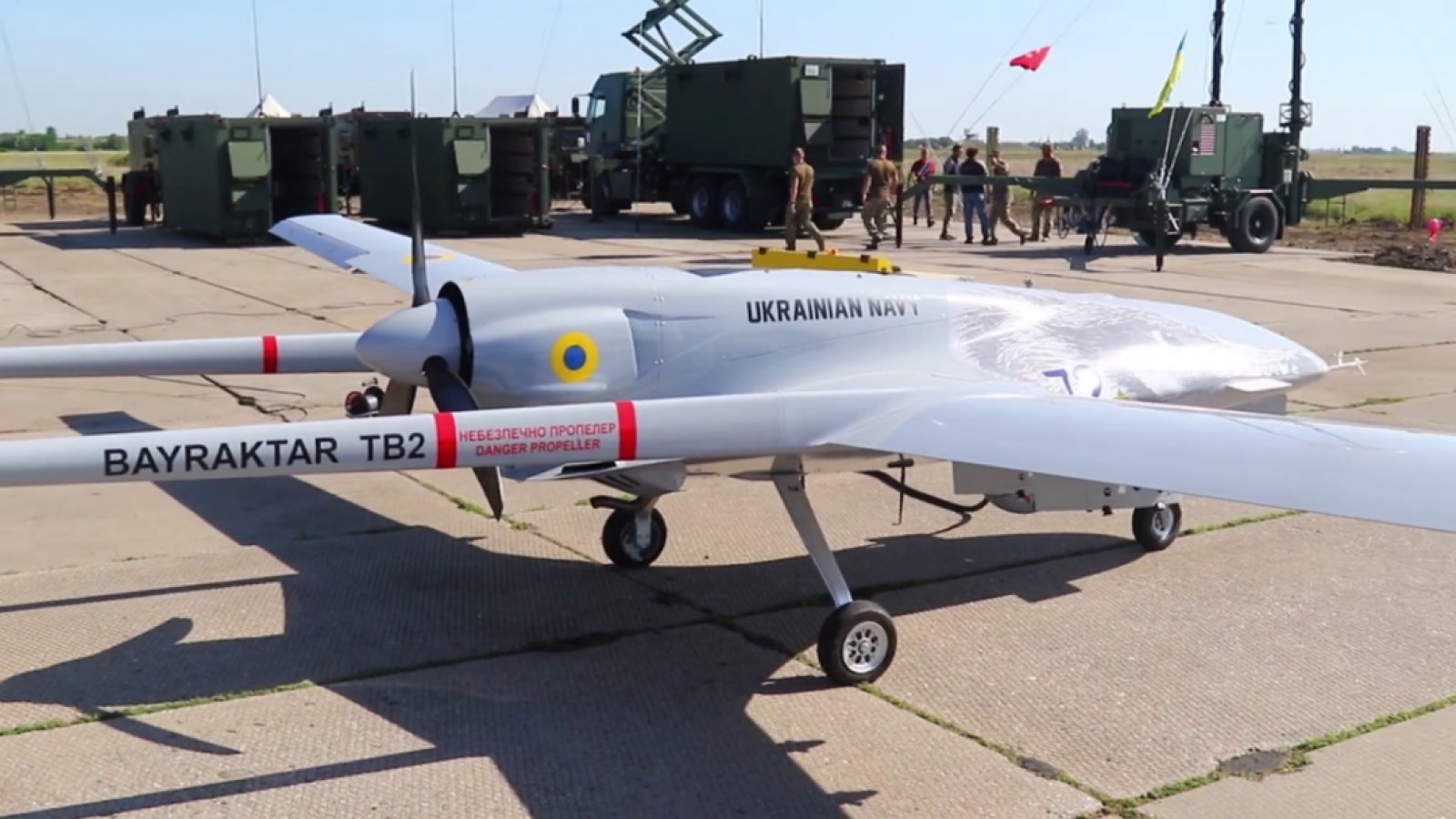 In Norway, a campaign called 'Give a Bayraktar from the Norwegians to the Ukrainian people' aims to collect 55 million crowns (US$ 5.5 million) for the same purpose. Ukrainians in Canada have also launched the 'UhelpUkraine' campaign to raise 7 million Canadian dollars ($5.4 million).
These fundraising campaigns and Baykar donating its Bayraktar drones to Ukraine appears to have helped the Turkish drone maker in unprecedented brand promotion.
No, seriously. @BaykarTech again refuses to take money for yet another crowdfunded Bayraktar for Ukraine (now from Poland).
A new drone will be sent to Ukraine at no cost. pic.twitter.com/Bt4kUfar6M

— Illia Ponomarenko ?? (@IAPonomarenko) July 28, 2022
Since the onset of the Ukraine war, Bayraktar TB2 drones have gained enormous popularity and got cult status around the world.
Iconic Status For Bayraktar TB2 Drones
The TB2s first rose to prominence after the 44-day Nagorno-Karabakh war in 2020, during which the Turkish-made drone played a pivotal role in securing victory for Azerbaijan over Armenia.
Azerbaijan continues to deploy the Bayraktar drones against the Armenian military, as fresh clashes have erupted between the two countries in the Nagorno-Karabakh region, and several videos are doing the rounds on social media of Bayraktar drones destroying Armenian military positions and equipment.
Azerbaijani Air Force Bayraktar TB2 striking Armenian positions on the outpost in #Aghdere.

Azerbaijan seeks to drive out Armenian Forces stationed inside of #Karabagh.

— Timur ???????? (@ATI59726299) August 3, 2022
Likewise, during the Libyan civil war, Turkish drones helped the Government of National Accord (GNA) upend the siege of Tripoli by Khalifa Haftar-led Libyan National Army (LNA), which Russia heavily backed.
In Syria, Turkish drones have kept the Russian-backed forces from overtaking Idlib, the last rebel-held province in Syria.
However, the war in Ukraine has given TB2 an iconic status, as the name 'Bayraktar' has now become a part of the folklore of Ukraine's resistance to the Russian invasion. The Ukrainians have even composed a folk song about the TB2 drones, probably one of the first songs ever written about a combat drone.
"I can't remember much fanfare around specific weaponry," Joe Dyke, a London-based writer, researcher, and lead investigator for Airwars, told The Independent. "No one sang songs about the Predator or Reaper drones. It's a moment where everyone is talking about Bayraktar."
The success stories surrounding the TB2 drones have brought a lot of customers to Baykar, such as Niger, which received the delivery of six Bayraktar TB2 drones in May.
Among other buyers of the TB2 drones include Morocco, Nigeria, Saudi Arabia, Kazakhstan, Turkmenistan, Qatar, etc.
Western countries, such as the UK, appear interested in acquiring Turkish armed drones, which have expressed interest in buying Turkish-made combat drones that British Defense Secretary Ben Wallace called a "game-changer."
Ukrainian Bayraktar TB2 drone strike on a Russian Pantsir surface-to-air missile system. pic.twitter.com/wNs82EzB9P

— Visegrád 24 (@visegrad24) March 1, 2022
Last year, Turkey presented various options to the UK, including the Bayraktars and Ankas Unmanned Aerial Vehicles (UAV).
"The whole world is a customer," remarked Selçuk Bayraktar, the Chief Technology Officer of Baykar, in an interview with Reuters in May.
Chink In The Armour
Despite all the hoopla, there are reports that TB2 drones are fading, considering the increasing number of losses in the ongoing Ukraine war.
Bayraktars Are Falling! Turkey's 'Much-Hyped' TB2 Drones Are Losing Steam Against Russian Missiles As Ukraine Limits Their Usage
Between July 22 to July 27, four TB2s were found destroyed, as per the figures compiled by the military tracking blog Oryx based on visual confirmations. So far, Russian forces are known to have shot down at least 12 Ukrainian TB2 drones.
Video from a Russian source of a TB2 UCAV (tail # T29) reportedly downed somewhere in the south.https://t.co/53vmSLMnFG pic.twitter.com/QcnT9RAaZG

— Rob Lee (@RALee85) July 24, 2022
These losses have reportedly forced the Ukrainians to reduce their deployment to 20 to 30 sorties per day, as per a previous EurAsian Times report that touched upon the reluctance of the Ukrainian military to use the drones due to their vulnerability to Russian air defense systems.
Therefore, Baykar may have enjoyed massive success in marketing its Bayraktar drones due to the Ukraine war, but the same war could be the unmaking of this success if the recent trend of losses continues.