Just a few days after Turkey announced that it had concluded contracts to sell indigenously developed Bayraktar drones to 16 countries, it is preparing to launch another tactical system, which could be a  "game-changer", an expert claimed. 
Ankara is planning to develop mini-submarines that can operate in the "Blue Homeland", which represents the seas around the country, according to a Turkish defense and maritime researcher as quoted by the Daily Sabah.
Speaking on Turkey's submarine manufacturing capabilities, Kozan Selçuk Erkan, one of the experts closely tracking developments, told official radio, TRT Haber, that there "is a quiet and deep process in line with the spirit of the submarine."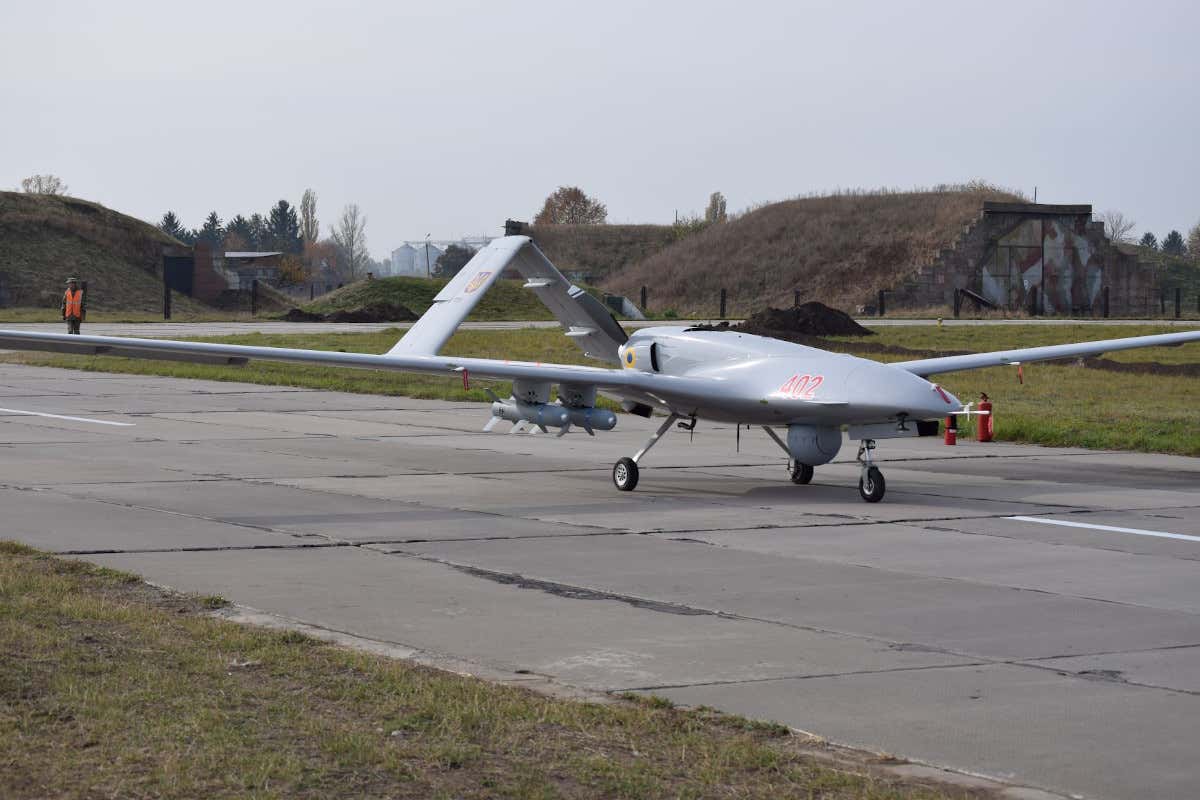 Erkan claimed that Ankara has acquired this strategic approach as a result of the submarine construction programs that have been ongoing since the 1980s and that with each new production, higher localization rates and new manufacturing skills are developed.
Turkey's defense firm STM had revealed a conceptual design for the STM500, a 540-ton small assault submarine in August last year. At the time, it had stated that when complete, the STM500 will be Turkey's smallest submarine ever.
Later, at the 10th Naval Systems Seminar, it was announced that the mini-submarine will go into production in 2022.
Now that 2022 is here, there is increased activity in STM and experts hint at coordinated efforts to garner popular support for this project.
"Everyone knows what kind of embargoes our country is exposed to on some strategic subsystems," he commented, noting that "with the mini-submarines, we will produce, a class will emerge in which foreign dependency in this area will remain at the lowest level". This is indicative of another indigenous production on the lines of Bayraktar.
Turkey faces an arms embargo from Canada following an inquiry that discovered Canadian drones were redirected to Azerbaijan during the Nagorno-Karabakh conflict of 2020. In April last year, the decision was made to revoke export permits for military items and technologies to Turkey, as previously reported by the EurAsian Times. Further, it also faces US sanctions over its S-400 contract with Russia.
'Dangerous' Bayraktar Drones
Bayraktar combat drones given to Ukraine by Turkey pose the biggest threat to key industrial and social infrastructure in the breakaway eastern Ukrainian region of Donbas, while their larger-scale usage is limited due to small supply, Yan Leshchenko, the head of the militia of the self-proclaimed Luhansk People's Republic (LPR), told Sputnik on Thursday.
The Minsk agreements prohibit flights by combat aircraft and drones along the entire line of contact in Donbas. The breakaway region is composed of the LPR and the Donetsk People's Republic.
"With regard to the Turkish drones, again, we assume that their primary threat is posed to key industrial and welfare facilities, because very few samples were provided to Ukraine, at least officially, for a widespread use," Leshchenko said.
Similarly, limited supply is what limits the widespread use of the Javelin missile systems provided to Ukraine by the United States, the official said.
"Here it is worth noting that the use of these tools [Javelin missile systems] will not be widespread due to their high cost and small volume of supplies to the line of contact," Leshchenko said.
In late December, the Ukrainian defense ministry posted a video of military exercises with Javelin missile systems. The Luhansk defense ministry suggested that the US missile systems are a propaganda tool for Kiev.
Since 2014, the United States and several other NATO countries have been supplying weapons to Ukraine and training its military personnel in direct violation of the Minsk agreements, an internationally-negotiated package of measures regulating the peace process in Donbas.
STM-500 'Mini-Submarine'
Defense company STM designed a concept called STM500, a shallow-water diesel-electric attack submarine. The platform can sustain 18+6 (Special Forces) soldiers for 30 days at depths of more than 250 meters. It could be simultaneously ready to fire its four tubes, each of which is loaded with a different variation of eight modern heavyweight torpedoes and guided missiles.
In addition to regular submarine operations, the STM500 mini-submarine is intended specifically for shallow water operations. It will also conduct UXV operations, which will necessitate the deployment of unmanned underwater vehicles.
Soruya cevap: Orka hafif torpido,Zoka anti torpido sistemi mini (midget) denizaltılar için faydalı.Türkiye STM firması Pakistana mini denizaltı geliştiriyor.Türkiye mini denizaltı almaz.Ancak onları AKSAZ üssü, Kıbrıs,Batıanadolu Adalar (Ege) denizinde robot auv olarak kullanır pic.twitter.com/FIIBx9JOSG

— stratejitaktik (@IlkayEfetr) December 27, 2020
Describing these platforms as "powerful, high-range vehicles that can stay underwater for a long time," Erkan pointed to Turkey's geostrategic position. "It may not be possible to achieve the desired result with large submarines in areas such as the Aegean Sea, which is also known as the Sea of Islands, with a partially shallow depth, and the Black Sea, which is a closed sea."
It is pertinent to note that Turkey remains embroiled in a conflict with Greece and Cyprus in the Aegean Sea. Since, these submarines are expected to work best in the shallow seas, they could be deployed in this disputed region where conventional submarine operation is limited due to many continental shelves.
The submarine can be equipped with a variety of sonar, including a cylindrical array and a cylindrical transducer array, as well as passive ranging, passive intercept array, and own-noise array. The information collected by these sensors is expected to be processed by the combat management system. An optronic periscope and an ESM antenna will be installed on the station.
A foreign government contributed to the tiny submarine's conceptual design, an STM Defense official told Naval News. The specifics and qualities of the vessel may alter as the project advances, in order to fulfill the needs of the customer.
Marketing The STM-500
The mini-submarines are to be manufactured for specific customers and the full production of one submarine is expected to take about 48 months. Erkan stated that small submarines will be more difficult to create owing to their nature, as too many subsystems must be integrated into small volumes.
"But this is something our shipbuilding industry can handle now," he said.
He stated that the STM-500 mini-submarine will be a platform with a significantly greater rate of domestically produced parts. Turkey's defense sector products are sold in a variety of markets around the world, according to Erkan, and "Turkey has ascended to the top league in the military shipbuilding business in recent years."
"While the West is oriented toward either very large and expensive submarines or very technological and expensive submarines, our orientation to this type of small submarine may create a different market for us," he added.
In the recent past, Turkey's Bayraktar has posed stiff competition to the most advanced drones in the world such as the American Reaper and the Chinese Wing Loong. It is now evident that it wants to achieve the same objective with the proposed mini-submarines.
Hard-kill and soft-kill weapon systems of a #TurkishNavy Ada (#MILGEM) class corvette (improved image) pic.twitter.com/A86PRQkiKI

— Naval Analyses (@D__Mitch) August 23, 2018
Many governments around the world, according to Erkan, want a submarine but don't want to pay the high running costs. Turkey is already developing MILGEM-class corvettes for Pakistan and modernizing its existing Agosta 90B submarines. Going by this association, Pakistan could emerge as the most likely customer of these mini-submarines.
Additionally, it has exported various ships to friendly nations like Malaysia, Georgia, Egypt, Indonesia, Qatar, and Turkmenistan which could also be marketed this indigenous vessel.