Bangladesh will soon receive naval patrol boats through Japanese funding, becoming the second beneficiary of Tokyo's new defense aid program to counter China's growing strategic and military clout in the region.
The development would also likely be the first among many upcoming measures to replace China as Dhaka's leading weapons supplier. 
China's naval presence in the Indian Ocean Region (IOR) has been increasing steadily, becoming a concern for the US-led Western alliance. The latest in its growing military footprint has been the expanding and rapidly enhancing construction of its Ream Naval Base in Cambodia, which satellite photographs showed is even more "expensive and capable."   
According to reports, Japan and Bangladesh clinched a US$3.82 million deal on November 15, under which Tokyo would provide a grant for Dhaka to purchase the vessels.
Japan launched the official security assistance program in April. The framework was proposed under Japan's updated National Security Strategy published in late 2022. The program launched this fiscal year to supplement official development assistance focusing on economic growth.
The first beneficiary of the Japanese military outreach was the Philippines, which received a US$3.99 grant under the Official Security Assistance (OSA) earlier this month.
Manila would receive maritime surveillance radars to strengthen its coastal security capabilities. The move had drawn an adverse and critical reaction from Chinese defense commentators.  
Boosting Bangladesh Navy's Patrol Capabilities
The Japan Times report added that the Japanese Foreign Ministry provided scarce details about the boats, saying only that they are meant to boost the Bangladesh Navy's "monitoring, surveillance and disaster relief capabilities." This was mainly in the Bay of Bengal, which the ministry described as "an important sea lane" for Japan. "It is getting increasingly important to improve (these) capabilities…for the Bangladesh Navy, which conducts such operations and other related activities in the Bay of Bengal," the ministry said in a statement.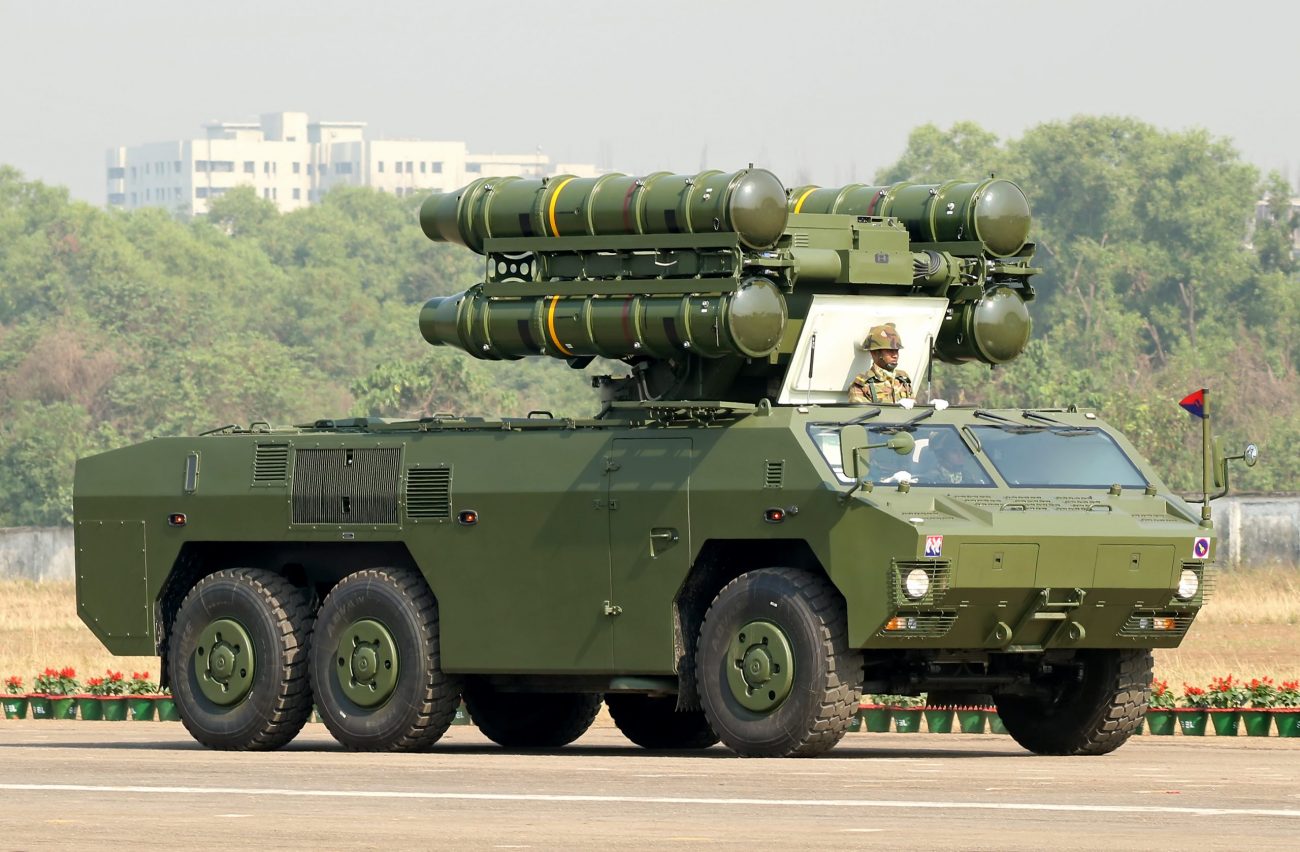 Identifying the Bay of Bengal region directly overlaps with Indian security issues since the Indian Navy's Eastern Naval Command, headquartered in Visakhapatnam, often tracks Chinese warships entering and exiting the Strait of Malacca.
People's Liberation Army Navy (PLAN) vessels are heading to the Gulf of Aden for anti-piracy missions, their naval base at Djibouti, or other international deployments.  
Tokyo has not yet described the number and type of boats, except for calling them "four small boats," which the new funds can afford. The vessels would also be purchased with different competitors as part of a bidding process. The description of the size of the boats and the funds meant to buy them indicate they are no bigger than small to mid-sized fast attack or patrol craft, meant for anti-smuggling roles, and possibly able to operate in coastal regions.  
Displace China As Defense & Economic Partner
First announced last December as the revised National Security Strategy, the OSA framework provides equipment, supplies, and infrastructure development assistance to partner countries, mainly in the Asia-Pacific region, through grants rather than loans. 
Tokyo is also talking to  Malaysia and Fiji, while Vietnam and Djibouti have nearly been finalized as potential recipients in the coming fiscal year. Japan allocated The framework, to which Tokyo gave US$13.2 million this fiscal year. This also marks a departure from Japan's previous policy of avoiding development aid for military purposes other than disaster relief.
The aim, says Tokyo, is to strengthen these nations' security and deterrence capabilities to "reinforce" the region's "comprehensive defense architecture" and create a more favorable security environment for Japan. The program is part of Tokyo's efforts to expand and bolster its network of security partners to counterbalance China's growing military might and its increasing clout in several South and East Asian nations.
China's military and strategic commercial ties with Bangladesh have consistently enhanced over the last few years, mainly led by its Belt and Road Initiative (BRI).
In addition, Beijing is Dhaka's top trading partner and its most significant supplier of military equipment, with China accounting for 74% of Bangladesh's arms imports in the 2018-22 period, according to data from the Stockholm International Peace Research Institute (SIPRI). The latest has been the inauguration of a six-slot submarine base at Pekua in Cox's Bazar. 
Tokyo appears to have set a plan to present itself as a viable alternative for Dhaka's military and commercial needs, with the OSA being a first step in that direction. In April, Japan upgraded relations with Bangladesh to a "strategic partnership" and proposed an industrial hub to rival China's geo-economic influence. 
However, it is unclear whether it would translate into Dhaka moving away from China and joining the US-Japan camp. On its way to being removed from the United Nations' list of least-developed countries in 2026, it has often not taken sides in geopolitical rivalries.