Ukrainian intelligence agencies are suspected of orchestrating a sequence of drone attacks and a ground mission targeting a militia group affiliated with Wagner near Sudan's capital, according to a CNN investigation published September 19.
CNN, citing an insider within the Ukrainian military, reported that it is probable that Ukrainian special services were responsible for a sequence of drone attacks directed at the Rapid Support Forces (RSF), a group supported by Wagner.
The group is involved in armed conflict with the Sudanese government to gain control of the country. CNN's investigation did not uncover definitive evidence linking Kyiv to the operation.
However, it noted that the modus operandi of the drone strikes closely resembled what had been witnessed in the Russia-Ukraine conflict. In addition to this, the drones employed in these strikes were identical to those utilized by Ukrainian military forces.
The series of drone strikes was initiated on September 8, just two days after the Wagner mercenary organization had dispatched several weapon-laden trucks to an RSF garrison.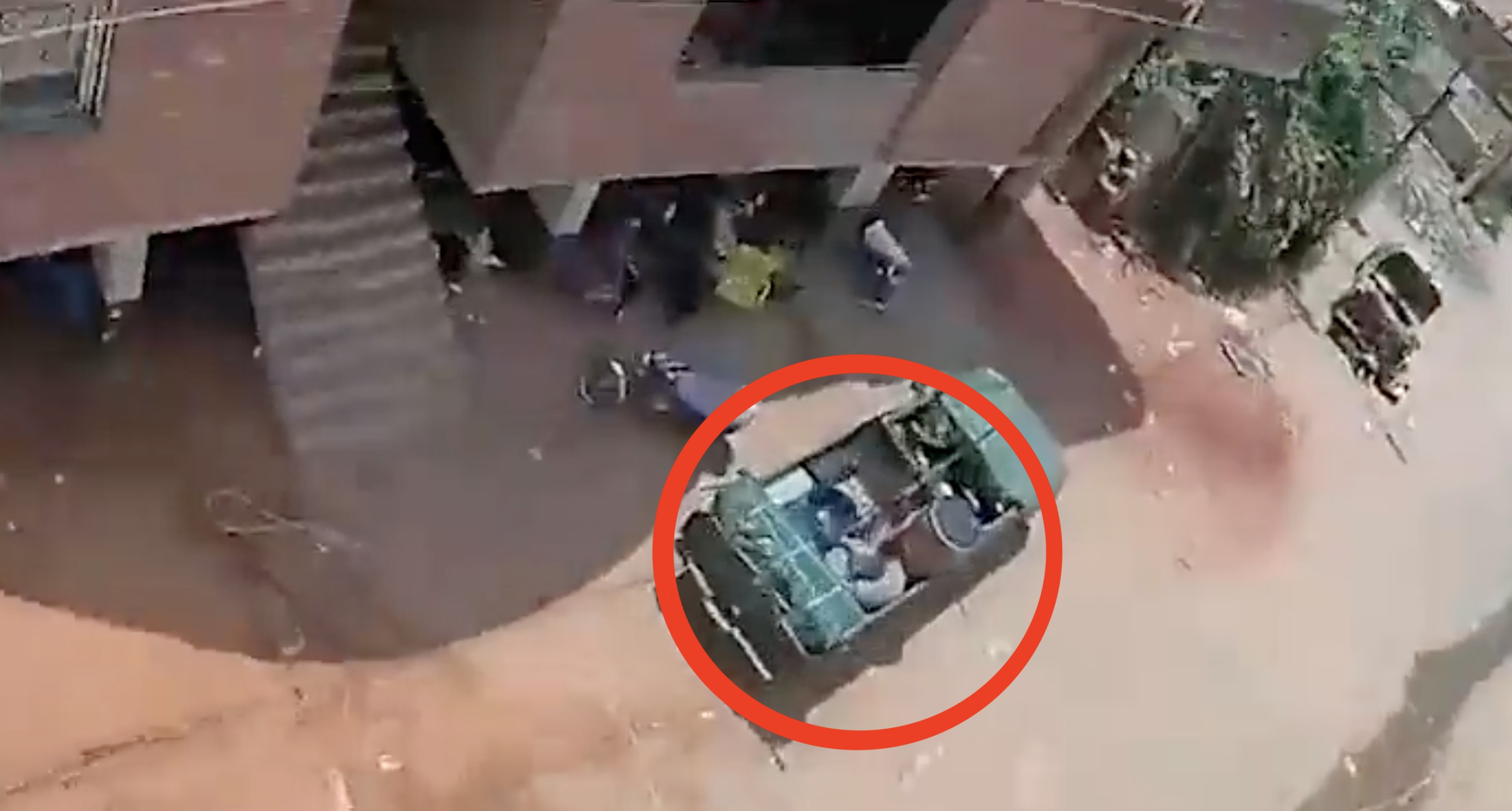 Notably, the drones utilized in at least eight of these strikes were identical to those widely used by Ukrainian forces, featuring Ukrainian text on the drone controller.
Furthermore, experts consulted during the investigation indicated that the tactics employed in these strikes closely resembled established patterns within the Ukrainian military.
However, a senior Sudanese military official said he did not find the claim credible and asserted that he had "no knowledge of a Ukrainian operation in Sudan."
Similarly, US officials are unaware of the reported incident and expressed surprise upon hearing the suggestion that Ukrainian forces might have carried out the drone strikes and ground operation, the report said.
Kyiv has not formally acknowledged its involvement in the drone attacks. However, several videos depicting the incidents have recently emerged on various social media platforms.
If these claims are valid, it suggests that the repercussions of Russia's Ukraine invasion have extended well beyond the immediate battleground.
Wagner Group's Assistance To RSF
Since the outbreak of conflict between the RSF and Sudanese military forces in April, the RSF, known for its presence in Khartoum and Omdurman urban centers, has been subjected to a consistent barrage of aerial assaults. 
While Sudan's military government had previously benefited from Wagner's support, a notable shift occurred over time as RSF leader Hemedti emerged as Wagner's preferred ally. 
This shift became particularly evident when conflict erupted, leading Wagner to abandon its support for Sudan's regular army and instead throw its weight behind RSF fighters in the ongoing hostilities.
Earlier reports indicated that the Wagner Group had even provided Sudan's Rapid Support Forces (RSF) with missiles to assist them in the conflict. 
In an unusual acknowledgment of the group's engagement in Sudan, Russian Foreign Minister Sergey Lavrov stated in April that the decision to involve the Wagner Group rested with African leadership.
"Central African Republic and Mali and Sudan, several other countries, whose governments, whose legitimate authorities turn for this kind of services [to Wagner Group], have the right to do so," Lavrov said at a news conference at the United Nations. 
The new report said approximately 90% of the RSF's weaponry had been sourced from Wagner. 
Additionally, Wagner's provision of arms to the RSF has persisted without interruption, even following the tragic plane crash on August 23 that claimed the lives of the mercenary group's leader, Yevgeny Prigozhin, and his deputy, Dmitry Utkin.
The death of Prigozhin has sparked uncertainties concerning the trajectory of Wagner's activities in Africa, where the mercenary group has employed brutal methods to support militant factions and authoritarian governments in return for access to valuable mineral wealth. 
However, the organization's activities in numerous African nations, Sudan included, have resulted in the imposition of international sanctions on Wagner's leaders.
The UK has also recently designated Russia's Wagner paramilitary organization as a terrorist group, a move that came a few weeks after the death of its founder, Yevgeny Prigozhin. 
This designation, officially authorized on September 15, makes it unlawful to either be a part of Wagner or provide any form of support to it. Individuals convicted of assisting this paramilitary group may be subject to significant fines and possibly imprisonment for up to 14 years.
Nonetheless, several experts have suggested that the Kremlin has strengthened its influence over the mercenary group's African operations. This is part of a broader strategy to integrate the group into Russia's defense ministry, particularly following Prigozhin's unsuccessful mutiny in June.