The Ukrainian military recently claimed that Russia had stopped employing Iranian-made Shahed-136 suicide drones because they could not be operated in freezing temperatures. 
The EurAsian Times reported that Yevgeny Silkin, a spokesman for the commander of the Joint Forces of the Armed Forces of Ukraine for Strategic Communications, stated that the plastic and other components used in the drones could not handle the freezing temperatures in Ukraine.
The last previously recorded downing of Iranian Shahed-136s in Ukraine occurred on November 17, 2022, when it began to snow in Ukraine, and the temperature went below zero. 
However, on December 7, Yuriy Ihnat, a Ukrainian Air Force Command spokesperson, revealed that Russian forces had sorted out the flaws and started using the loitering munitions after a three-week hiatus.
He said these drones will now operate even in the cold. According to Ukrainian and Russian sources, Moscow attacked the provinces of Dnipropetrovsk, Kyiv, Poltava, Zhytomyr, and Zaporizhzhya on December 6 using kamikaze drones.
Russian forces have probably modified the drones to function in colder weather. They will likely be used more frequently in Ukraine in the coming weeks to target critical infrastructure, according to a report published on December 7 by the American think tank Institute for the Study of War.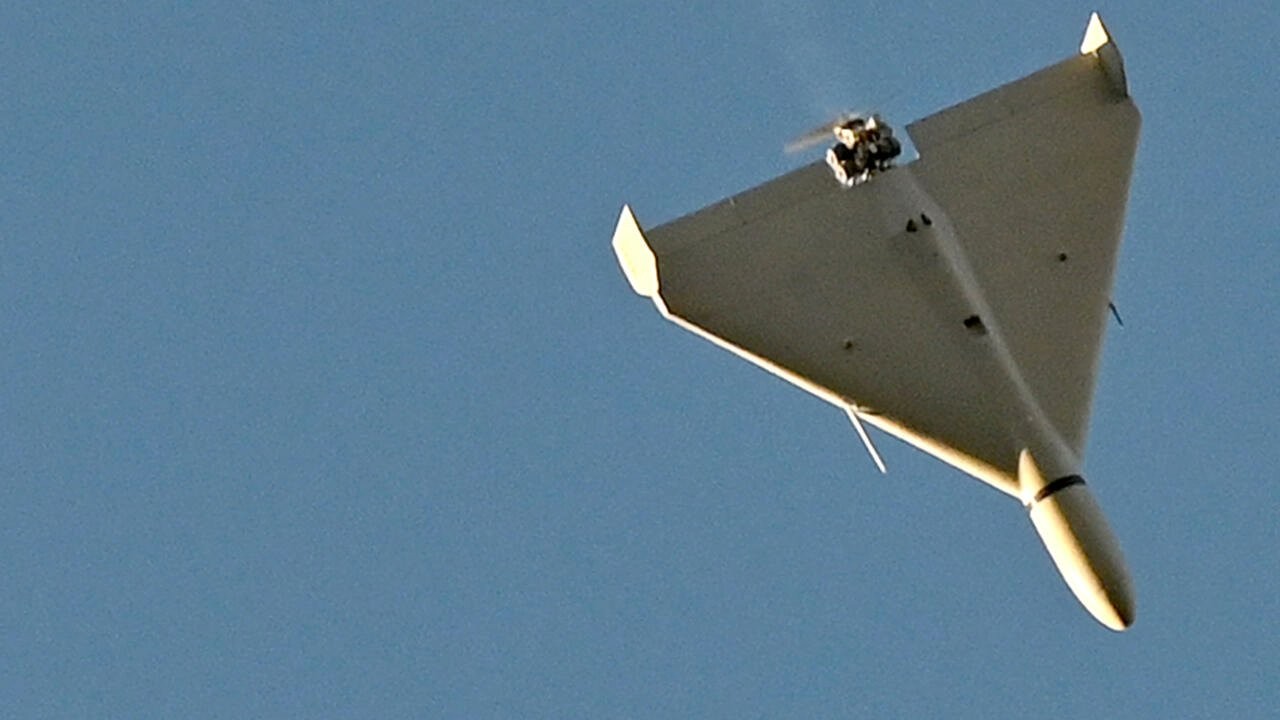 The ISW claimed that the loss of Russia's high-precision weapons has made it increasingly dependent on weaponry produced in Iran. The cost of each drone is estimated to be between $20,000 and $50,000.
Since September, Russia has been using drones to strike military, civilian, and the Ukrainian energy grid. While Kyiv's forces were victorious in stopping most drone attacks, they destroyed Ukraine's power grids and raised concerns that it would fail in the coming weeks.
Meanwhile, on December 9, British intelligence said that Russia has started employing kamikaze drones from a fresh batch provided by Iran. "It is likely that Russia exhausted its previous stock of several hundred Shahed-131s and 136s and has now received a resupply," the British Intelligence said. 
Latest Defence Intelligence update on the situation in Ukraine – 09 December 2022

Find out more about the UK government's response:
https://t.co/8lSxWhSXeO

?? #StandWithUkraine ?? pic.twitter.com/C9RUY80d8v

— Ministry of Defence ?? (@DefenceHQ) December 9, 2022
The US government has regularly disclosed and released intelligence information about Moscow and Tehran's partnership to increase international pressure on Tehran to stop assisting Russia.
Ukrainian Drones Attack Russian Targets 
Ukraine also appears to have registered success against the Russian military. Moscow alleged that Kyiv deployed drones to attack the Engels-2 airbase in the Saratov region and the Dyagilevo military airbase close to Ryazan, which is in Russian territory. 
Moscow will probably suffer a psychological setback due to these attacks, especially considering that the Engels base, located nearly 400 miles inside the country, is home to over 30 bombers. Furthermore, these bomber aircraft have also been reportedly deployed to attack the Ukrainian forces. 
The drones utilized in the attack were modified Soviet-era Tu-141 surveillance aircraft. Experts pointed out that the modifications in the Soviet-era aircraft demonstrate Ukraine's defense industry's ability to innovate. 
Ukraine's operation demonstrates Kyiv's ability to target military installations deep within Russia while surviving a Kremlin-ordered missile bombardment on civilian infrastructure.
The US and Europe have so far declined to accede to Ukraine's months-long requests for long-range missiles and drones out of concern that they would be used to launch attacks within Russia. 
Ukraine has yet to take responsibility for the attack. However, in a tweet following the attacks, Ukrainian presidential adviser Mykhailo Podolyak stated, "If something is launched into other countries' airspace, sooner or later unknown flying objects will return to their departure point. The Earth is round."
The recent strikes are not the first time Ukrainian forces have struck major Russian targets. In April, the Russian cruiser Moskva was attacked by Ukrainian Neptune missiles as it was operating in the Black Sea.
Due to those attacks, the Russian Black Sea Fleet was compelled to operate farther from the coast while placing other ships in port, fearing the loss of additional assets. Even without long-range drones or ammo, Kyiv still has been able to damage Russian military assets significantly.