Australia's new Defense Minister Richard Marles' recent comment about "hi-tech arms" being "more important" than "nuclear submarines" while being in the US to meet his counterpart, Secretary of Defense Llyod Austin, presents a grim future for the Australia-United Kingdom-United States (AUKUS) pact.
Russia 'Smokescreens' $3.7B Kerch Bridge As US Says Ukraine Can Strike Europe's Longest Bridge
This comes amidst Prime Minister Anthony Albanese's government's outreach to China, deployment and technical shortcomings with the USS Virginia-class nuclear submarines, and; oversight of the International Atomic Energy (IAEA) regarding the use of nuclear propulsion material some of the dampeners staring at Canberra.
Sky News Australia reported that this was Marles' first since assuming office, making the statement a significant signal.
The AUKUS deal was announced on September 15 last year under then Prime Minister Scott Morrison in a secret agreement with Washington and London that envisages Australia acquiring at least eight nuclear submarines.
Aimed at countering China's growing naval presence in the Indian Ocean Region (IOR) and assertiveness in the East and South China Seas, the AUKUS pact also led to the cancellation of Australia's existing deal with France's Naval Group to build 'Scorpene' conventional diesel-electric submarines.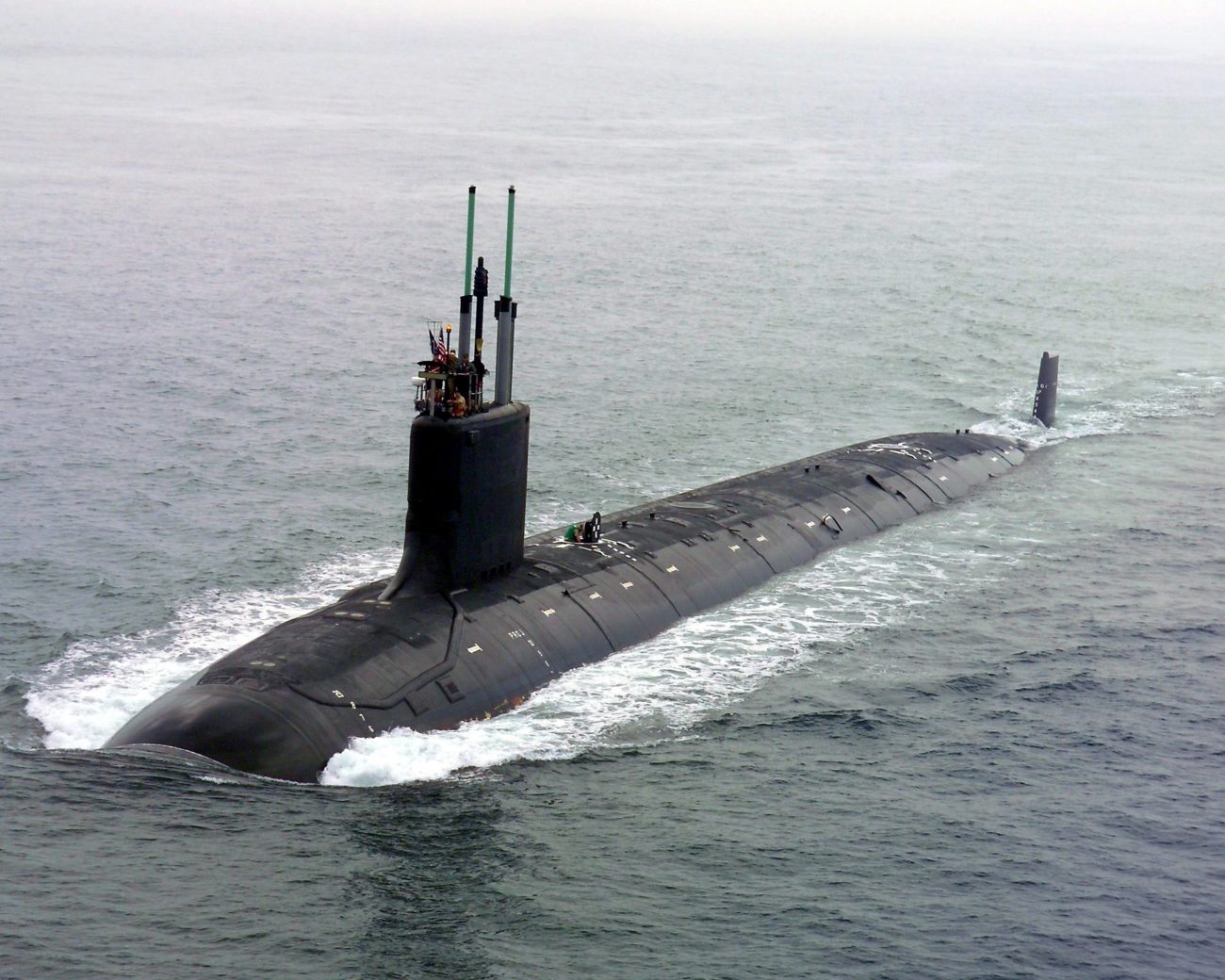 The sudden announcement surprised allies and adversaries alike. It led to a massive diplomatic fallout between Paris and Canberra and Paris and Washington, with the French Foreign Minister Jean-Yves le Drian calling it a "stab in the back."
But the deal's biggest drawback is the monetary, operational, and technical challenges more than the political repercussions.
Nuclear Submarines Overrated?
The first submarine, which is probably a version of the US Virginia class attack, will not be operationally available until the early 2040s and the last vessel by 2060.
The extended timeline that will leave the Royal Australian Navy without serious undersea capability calls for a stopgap interim arrangement. It could be an improved version of the Swedish-origin Collins-class ship to bridge the looming capability gap.
Australia 'Punctures' US-UK Nuclear Submarine Proposal Under AUKUS; Says Hi-Tech Arms Better Than Nuke Subs
The Virginia class has been afflicted with maintenance problems and, over the last 33 years, has only performed 15 six-monthly deployments. Conventionally powered submarines are now commonly equipped with air-independent propulsion (AIP), which makes them quieter than nuclear submarines.
The latter must keep their reactor cooling pumps going and use noisy giant meshing gears between the steam turbines and propellers.
Nuclear submarines can also be detected by their constant release of hot water by leaving wakes on the surface when running at high speeds. A section of naval strategists within the US has been making a case for a return to diesel-electric or AIP-powered boats, given the technological improvements that have enhanced their speed, submerged endurance, and diving depths.
Diesel-electrics and AIP SSKs like the Swedish Gotland class or the Indian Navy's Russian origin Kilo-class have also 'sank' US carriers often in exercises. Worse, the nuclear propulsion of the Virginia-class is not suitable in the littoral, shallow waters of the South and East China Seas.
Only its steering and control mechanism has been customized for the different geography, with the introduction of the fly-by-wire ship control.
Naval bases in the first island chain around China like Guam, Subic Bay, Singapore, and Okinawa already provide proximity making attributes like range and endurance irrelevant, making conventional submarines more suited for the task.
The cost of the project also dwarfs Australia's financial wherewithal. Australia's defense budget this financial year stood at $48.6 billion.
Russia 'Smokescreens' $3.7B Kerch Bridge As US Says Ukraine Can Strike Europe's Longest Bridge
But the upgraded USS Virginia-class boat that the AUKUS pact promises would be $3.5 billion per unit alone. This doesn't include the highly sophisticated infrastructure required to maintain the fleet, which will entail additional expenses and having to rely on UK and US support until the facilities are functioning.
While former Australian Prime Minister Scott Morrison had announced that the submarines would be built within the country, the construction of advanced nuclear-powered submarines involves steep learning curves, experience, and transfer of technology costs.
Morrison had announced that the hulls would be fabricated in Australia and then sent to the US to install nuclear propulsion and other components. Only time will tell what will be the order book at overburdened US shipyards like the General Dynamics Electric Boat then.
US Nuclear Bombers 'Roar & Soar' Over Critical Military Base Near China; USAF Shares Mesmerizing Images
Nuclear Proliferation Safeguards
Lastly, possible run-ins with the International Atomic Energy Agency (IAEA), the UN's nuclear watchdog, will likely trigger different diplomatic hurdles. The IAEA prohibits the transfer of fissile material for nuclear purposes, preventing the use of nuclear fuel from Australia's civil nuclear power plants from diverting it for the nuclear submarines.
Australia may be exempted under Paragraph 14 of the standard pact with the IAEA that allows the transfer of nuclear material for "non-prescribed military activity" like nuclear weapons or explosive nuclear material. But that raises a question of a different standard for Iran, whose IAEA-approved civil nuclear program is heavily monitored and safeguarded.
When the new Australian Foreign Minister Penny Wong has to assure IAEA chief Rafael Grossi about Canberra's "total commitment" to nuclear non-proliferation, it portends tough nuclear diplomacy. Australia is a signatory of the Nuclear Non-Proliferation Treaty (NPT) and the South Pacific Nuclear Free Zone Treaty (SPNFZT).
Grossi was in Adelaide on July 4 to discuss the safeguards for the AUKUS deal, apart from the nuclear proliferation risks from counties like Iran and North Korea. The Australian Broadcasting Corporation (ABC) quoted Grossi saying, "We must ensure that whatever is done in this area will not – will never – run counter to the basic principle of preventing nuclear weapons proliferation."
Détente with China?
Lastly, Wong signaled a massive desire for resetting ties with China when Australia's Foreign Ministry quoted her as saying to her Chinese counterpart Wang Yi that while the two "have their differences, it is in both countries' interest for the relationship to be stabilized." Wong met Wang after the G20 Foreign Ministers' Meeting in Bali.
That the statement noted how "Australia and China have gained through economic ties" reflects the pinch Canberra faced when Beijing banned Australian wine and meat imports. This was in retaliation to the hawkish stance of the previous government of Scott Morrison over the origins of Covid-19 and China's handling of dissent in Hong Kong and alleged human rights violations in Xinjiang.