About Australia's acquisition of AUKUS submarines, a former intelligence officer of the Australian Army has stated that Scott Morrison "booby-trapped the defense self-reliance of the country."
In an opinion post for the Sydney Morning Herald, Clinton Fernandes stated that conventionally powered submarines, rather than nuclear-powered submarines, would better suit Australia's security needs.
Many experts have previously voiced similar opinions, saying that acquiring nuclear submarines is impractical for Australia.
He quoted veteran submariner and senator Rex Patrick, who suggested that for $30 billion, Australia could have 20 modern, off-the-shelf submarines manufactured in Australia. The eight nuclear-powered ships might cost up to $171 billion.
Furthermore, purchasing conventional submarines would free up funds that Australia could use to buy more warplanes, a $40 billion industry resilience package, a national shipping fleet, long-range rocket and other artillery systems, utility helicopters, shoulder-fired anti-aircraft missiles, and other items.
Then-Prime Minister Scott Morrison announced the AUKUS pact on September 15, 2021, in a secret arrangement with Washington and London that proposes Australia purchase at least eight nuclear submarines.
The AUKUS pact, which sought to counter China's expanding naval presence in the Indian Ocean Region (IOR) and aggressiveness in the East and South China Seas, also resulted in the termination of Australia's planned agreement with France's Naval Group to procure "Scorpene" conventional diesel-electric submarines.
Both allies and foes were stunned by Australia's unexpected announcement. At the time, French Foreign Minister Jean-Yves le Drian described the AUKUS deal as a "stab in the back" and said it caused a significant diplomatic rift between Paris and Canberra and Paris and Washington.
The first submarine, which is most likely a variant of the US Virginia class attack, won't be operationally available until the early 2040s, while the last boat will probably arrive by 2060.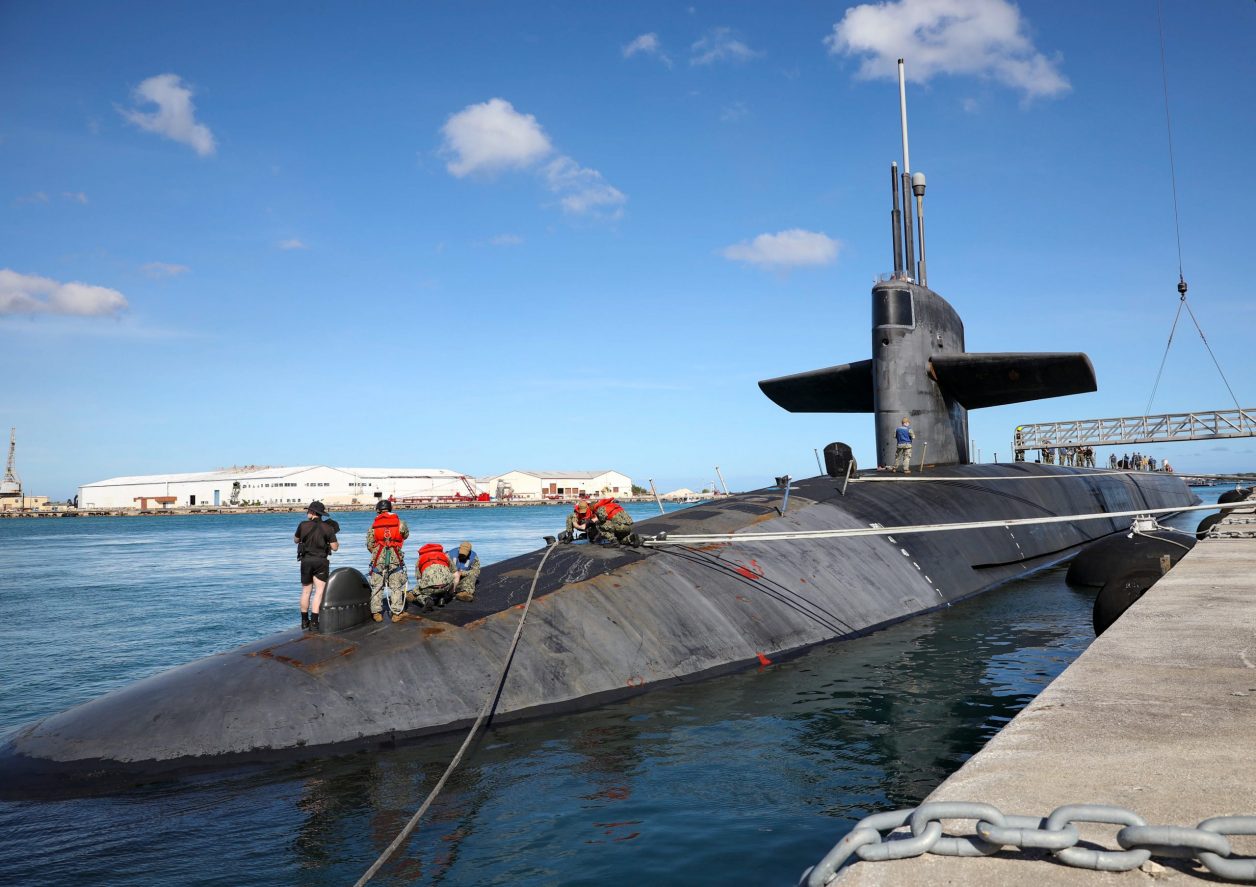 The AUKUS deal states that the modernized USS Virginia-class ship will cost $3.5 billion per unit. But, this excludes the highly advanced infrastructure required to sustain the fleet, which will incur additional costs and necessitate reliance on UK and US support until the facilities are operational.
Although former Australian Prime Minister Scott Morrison had stated that the submarines would be built domestically, building modern nuclear-powered submarines requires expensive technology transfer and steep learning curves.
Morrison had stated that the hulls would be built in Australia before being shipped to the US to install the nuclear propulsion system and other parts. 
Previously, the US naval officials highlighted that bottlenecks would hamper the construction of the nuclear-powered submarines for Canberra at American shipyards.
The Americans are already attempting to shorten the construction time of their ballistic missile capability (SSBN) USS Columbia nuclear submarine at overworked shipyards such as the General Dynamics Electric Boat (GDEB) in Connecticut.
There are compelling grounds for modernizing Australia's submarine fleet. That said, Fernandes noted that performance, defense relevance, economics, and non-proliferation all favor conventionally propelled submarines.
Will Australian Nuclear-Powered Submarines Advance US Interests?
Fernandes pointed out that although some submarines would ultimately be stationed in Australia and have Australian troops and flags, they are essentially US boats.
Fernandes claimed that Americans are locating a portion of their present and future fleet in Australia at Canberra's expense. Reactors on board US and British submarines are powered by 93.5 percent-enriched uranium.
The US Navy's reactors consume enough highly enriched uranium yearly to make 100 nuclear weapons. Typically, 3–5% enriched uranium is used as fuel in civil reactors. 
Australia will acquire nuclear-powered submarines, the first non-nuclear-armed state to do so. These submarines will need the same high-grade uranium as the rest of the US fleet.
When nuclear-armed governments joined the Nuclear Non-Proliferation Treaty, they insisted that fissile materials used in nuclear-powered ships and submarines be immune from IAEA inspection.
Australia will have to collaborate with the International Atomic Energy Agency (IAEA) to determine how to account for the fissile material without revealing sensitive naval reactor design information. 
Nonetheless, Fernandes highlighted that Iran, Brazil, South Korea, and other nations might leverage the Australian example to create or acquire nuclear-powered warships while enjoying comparable exclusions from IAEA inspection.