Ukraine on Wednesday night tried to strike the residence of Vladimir Putin, the presidential administration reported.
Tonight, the Kyiv regime made an attempt to strike with unmanned aerial vehicles on the Kremlin residence of the President of the Russian Federation.
Two unmanned aerial vehicles were aimed at the Kremlin. As a result of timely actions taken by the military and special services with the use of radar warfare systems, the vehicles were put out of action. As a result of their fall and the scattering of fragments on the territory of the Kremlin, there were no victims or material damage.
We regard these actions as a planned terrorist act and an attempt on the President, carried out on the eve of Victory Day, the May 9th Parade, at which the presence of foreign guests is also planned.
As a result of this terrorist act, the President was not injured. The schedule of its work has not changed, it continues as usual. The Russian side reserves the right to take retaliatory measures where and when it sees fit.
Indian military expert and IAF fighter pilot VK Thakur says that Ukraine's attempted drone strike on the Kremlin is an attempt to get NATO involved in the conflict. Ukraine's much-hyped counter-offensive makes no sense without NATO involvement. From this point onwards, Zelensky is unsafe staying in Ukraine.
Speaking speculatively, it's possible that the attack was ordered with US blessings without Zelensky's knowledge, perhaps as an inducement for Russia to take Zelensky out of the picture. Peace could have a better chance with new Ukrainian leadership, Thakur added.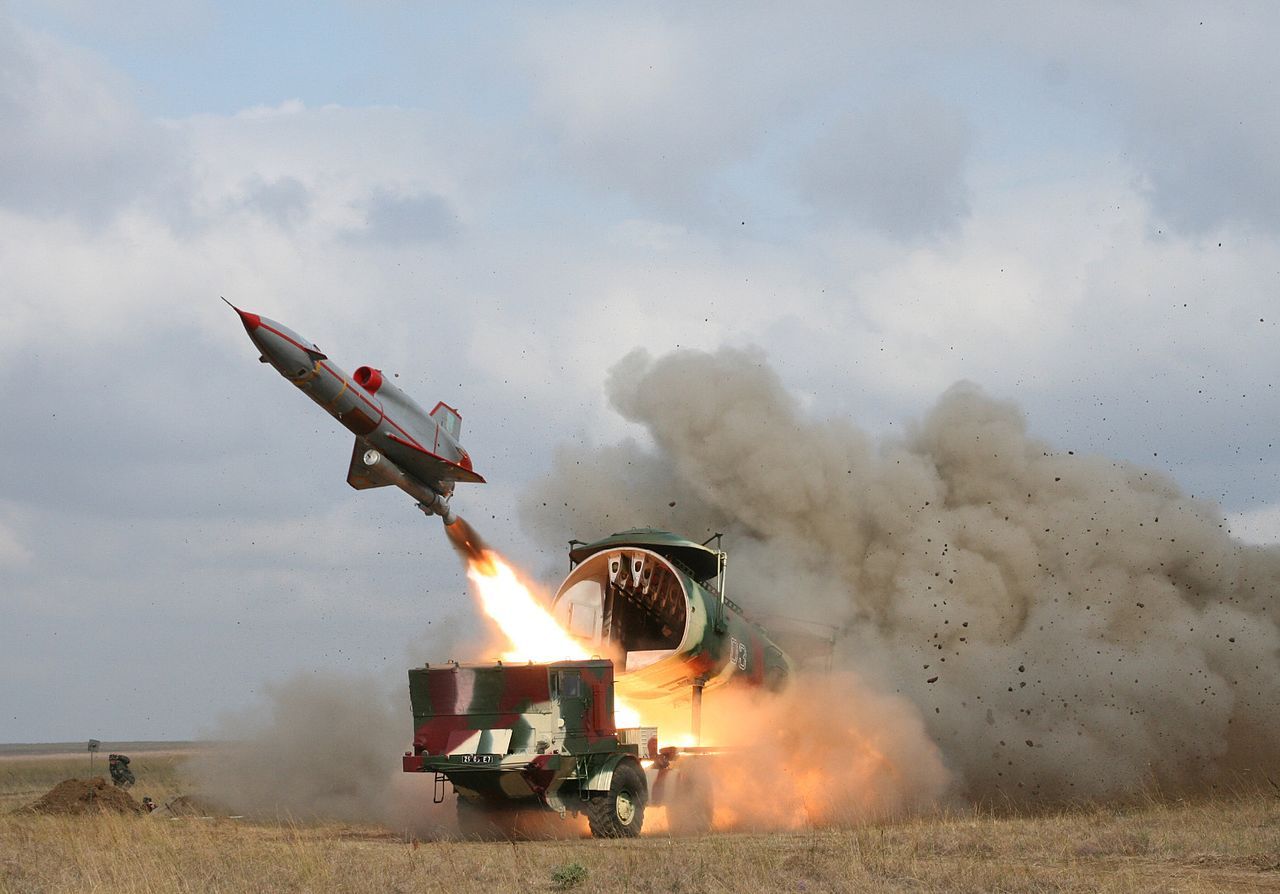 Ukraine Wants Japan's Help
Earlier, Ukraine sought Japan's assistance in countering the ever-increasing threat of Russian drones targeting its civilian infrastructure.
In a recent interview with Japanese news outlet Kyodo, Ukraine's Defense Minister Oleksii Reznikov directly appealed to Japan for assistance in fending Russian drone attacks.
Reznikov requested advanced electronic warfare equipment that could effectively jam unmanned aerial vehicles and protect vital civilian infrastructure from potential destruction.
Reznikov acknowledged Japan's constitutional constraints that limit its ability to provide weaponry to other countries.
However, the minister also noted that Japan is a highly advanced nation in electronic warfare, and Kyiv urgently needs this technology to counter Russian attacks. "You [Japan] are a very, very modern country with electronic warfare. We need it vitally," the minister added.
A truck-mounted Network Electronic Warfare System, or NEWS, used by Japan's Ground Self-Defense Force.
In response to Russia's repeated nuclear threats, Ukraine's Defense Minister expressed his belief that the Kremlin is "bluffing" in an attempt to discourage support for Ukraine from the United States, Japan, and European countries.
The minister also revealed that the country is actively preparing a major counteroffensive against Russia. He added that Ukraine is preparing a major plan to "de-occupy" or liberate all of its temporarily occupied territories, including Crimea, Luhansk, Donetsk, and other areas.
Reznikov has kept the exact details of the planned counteroffensive "top secret," refraining from sharing the operation's schedule, place, direction, or conditions.
In the lead-up to the Group of Seven (G7) summit scheduled for May 19-21 in Hiroshima, Japan, Reznikov expressed his hope that the group would discuss their response to Russia's aggression against Ukraine.
He specifically mentioned the possibility of economic and political sanctions and the establishment of an international tribunal to hold those in the Kremlin accountable for alleged war crimes.
He further added that it is "very important" for Ukraine to hear that the countries in this "distinguished club" will continue to support Ukraine without hesitation.
What Is Preventing Tokyo From Sending Weapons To Ukraine?
Although Japan is a member of the Group of Seven (G7), it is currently unable to provide lethal weapons to Ukraine due to existing local guidelines on the export of defense equipment.
However, there is growing momentum within Japan for a comprehensive review of these guidelines to allow for the export of defense equipment to countries like Ukraine.
The potential revision of Japan's guidelines on exporting defense equipment has become a topic of debate within the country's ruling coalition.
While some members of the Liberal Democratic Party (LDP) favor a revision that could boost Japan's defense industry, the junior partner in the coalition, Komeito, has historically taken a strong pacifist stance and is urging caution.
Shoichi Kondo, a Lower House lawmaker for the Constitutional Democratic Party of Japan, believes that it is important for Japan to focus on self-defense and avoid using force to achieve peace.
The Ukrainian military already uses the Caesar self-propelled howitzers pledged to Ukraine by Denmark.
Kondo is wary of the idea of transferring defense equipment to other countries, stating that, fundamentally, it is not something that Japan should be doing.
The push for overhauling Japan's guidelines reflects the country's increasing interest in playing a greater role in global security affairs.
In December, a minor amendment was made to Japan's guidelines on the export of defense equipment, allowing the country to provide protective gear.
In mid-March, Tokyo provided non-lethal aid to Ukraine in the form of bulletproof vests, helmets, tents, emergency rations, medical kits, and other supplies.
On the other hand, Japan's liberal forces are traditionally committed to the country's pacifism and place great importance on the war-renouncing Constitution.
As a result, they tend to be mindful of any significant changes to Japan's outward posture, particularly regarding the export of defense equipment and the country's involvement in global security affairs.
File Image: Russia Ukraine War
A Nikkei poll conducted in February showed that most Japanese citizens do not favor the export of weapons to Ukraine. Specifically, 76% of respondents objected to such exports, while only 16% favored them.
Japan has a long-standing commitment to peace, enshrined in its post-Wold War II Constitution. As part of this commitment, the country has established three principles that govern the transfer of defense equipment and technology.
These principles effectively prohibit Japan from exporting weapons or defense equipment to countries involved in conflicts.
Contact the author at ashishmichel(at)gmail.com