As India gears up for the arrival of three more advanced Dassault Rafale fighter jets from France on Wednesday (March 31), Chinese experts have claimed that the French fighters cannot be put on a similar pedestal as the Chengdu J-20 fighters.
In what will be a big boost for the Indian Air Force, a batch of three Rafales will be landing in India after taking off from France.
According to Hindustan Times, the three jets will leave the Merignac airbase in Bordeaux at 7 am (GMT 0130) and will land in India's western Gujarat state at 7 pm (GMT 0130).
Rafale Fighter Jet
The fighter jets will be provided with mid-air refueling on their journey to India by the United Arab Emirates (UAE).
According to reports, the Arab nation will operate IAF's Airbus 330 multi-role transport tankers to carry out mid-air refueling over the Gulf of Oman.
Upon landing, the jets will be flown to Ambala, where they will join IAF's Golden Arrows Squadron.
The squadron, which already possesses around 11 Rafale fighters, will add their strength to 14 once the fighters have joined the group. A few more Rafale jets are expected to arrive in India in April as part of the Rs 59,000 crore deal for 36 Rafales.
Senior Indian government sources while speaking to ANI, had previously stated how the addition of more fighters will enhance IAF's capability of carrying out its missions.
"Three Rafale fighters would be arriving in India in next two to three days directly flying from France with midair refueling support by a friendly Air Force."
"Following that, we would be getting around 7-8 more of these fighters and their trainer version in the second half of next month. This would greatly boost our capability to carry out our missions," said the sources.
The twin-engine French fighters boast the ability to carry out a variety of missions that include ground and sea attack, air defense and air superiority, reconnaissance, and nuclear strike deterrence.
Carrying the long-range Meteor air-to-air missiles, the Rafale fighters are reported to given the IAF a strategic edge over rivals Pakistan and especially China who possess the J-20 stealth fighter.
Encounter with J-20
The fifth-generation J-20 has been often been compared against the 4.5 generation Rafale, amid a possibility of there being an encounter between India and China's most advanced combat aircraft.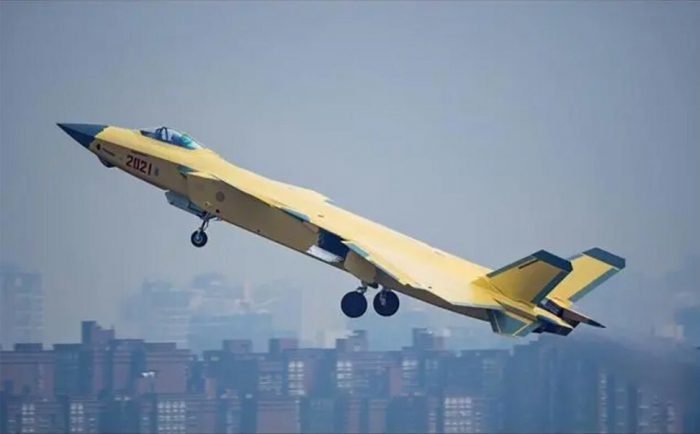 However, a Chinese expert writing for Sina claims that there is no comparison between the Rafales and J-20s, as the Chinese fighters are far superior.
"The claim that the Rafale is capable of competing on an equal footing with the J-20 fighters is subject to criticism. These are aircraft from completely different "weight categories".
If the J-20 is classified as a heavy fighter, then the Rafale barely goes beyond light fighters." claimed the expert.
Follow EurAsian Times on Google News