The US Air Force recently trained F-15 Eagles alongside F-22 Raptors as part of the Alaska Dissimilar Aircraft Combat Training exercise to enhance interoperability between the two aircraft. 
F-15 Eagles from the 144th Fighter Wing in Fresno, California, coordinated with F-22 Raptors from the 3rd Wing at Joint Base Elmendorf-Richardson (JBER) from April 11 to 28 as part of the exercise. 
According to the Air Force, the interoperability training provided by the F-22s and F-15s aided them in executing their real-world missions and dominating airspace in the western Pacific. 
The dissimilar air combat training exercises are meant to integrate various types of fourth-generation and fifth-generation fighter jets from diverse units to conduct air combat training in the same airspace.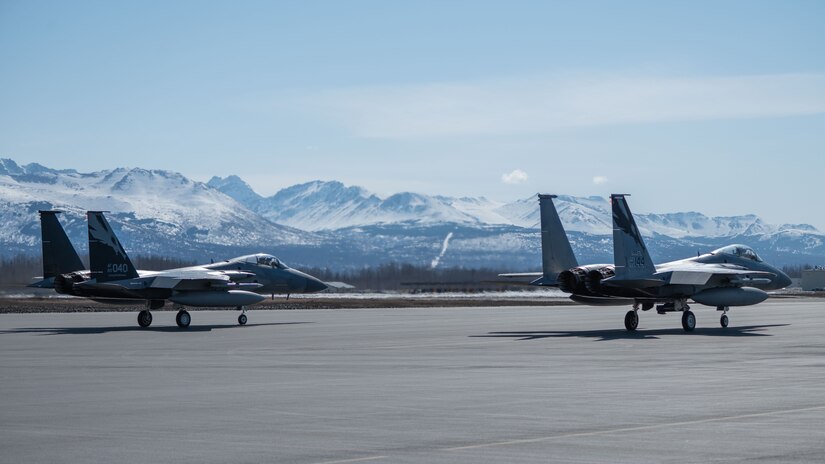 This latest exercise had two goals: one was to free up F-22s so they could be deployed in the Pacific, and the other was to develop interoperability between the two generations of fighters. 
The F-22's role as an Aerospace Control Alert trained unit is to "detect, identify, and engage threats to the homeland," the Air Force said. If the Raptors are deployed in other regions, the 144th Wing may cover the Alaskan North American Aerospace Defense Command Region. 
"Sitting alert trains the alert squadron for protecting the northern border and the North Pole area from any threats that may encroach upon US airspace," said the US Air Force Lt. Col. Jon Vanbragt, 144th Fighter Squadron commander.
"The F-22 Raptors have a high demand for their presence in the Pacific Theater and Europe." 
JBER and the Joint Pacific Alaska Range Complex hosted training exercises. The JPARC airspace is more than 77,000 square miles in size, making it a realistic training environment. It's also home to the world's largest instrumented air, ground, and electronic combat training range.
"F-22 units are always hungry for partner squadrons and aircraft to integrate with," Lt. Col. Brenden Trophy, 90th Fighter Squadron director of operations, said. "We look forward to any [future] opportunities to fly with Fresno again."
US Flexes Its Muscles In The Arctic
On 16 March 2022, NORAD, or the North American Aerospace Defense Command, staged exercises in the Far North. The drills, known as Operation Noble Defender, were an Arctic air defense operation involving military aircraft and soldiers from Canada and the United States.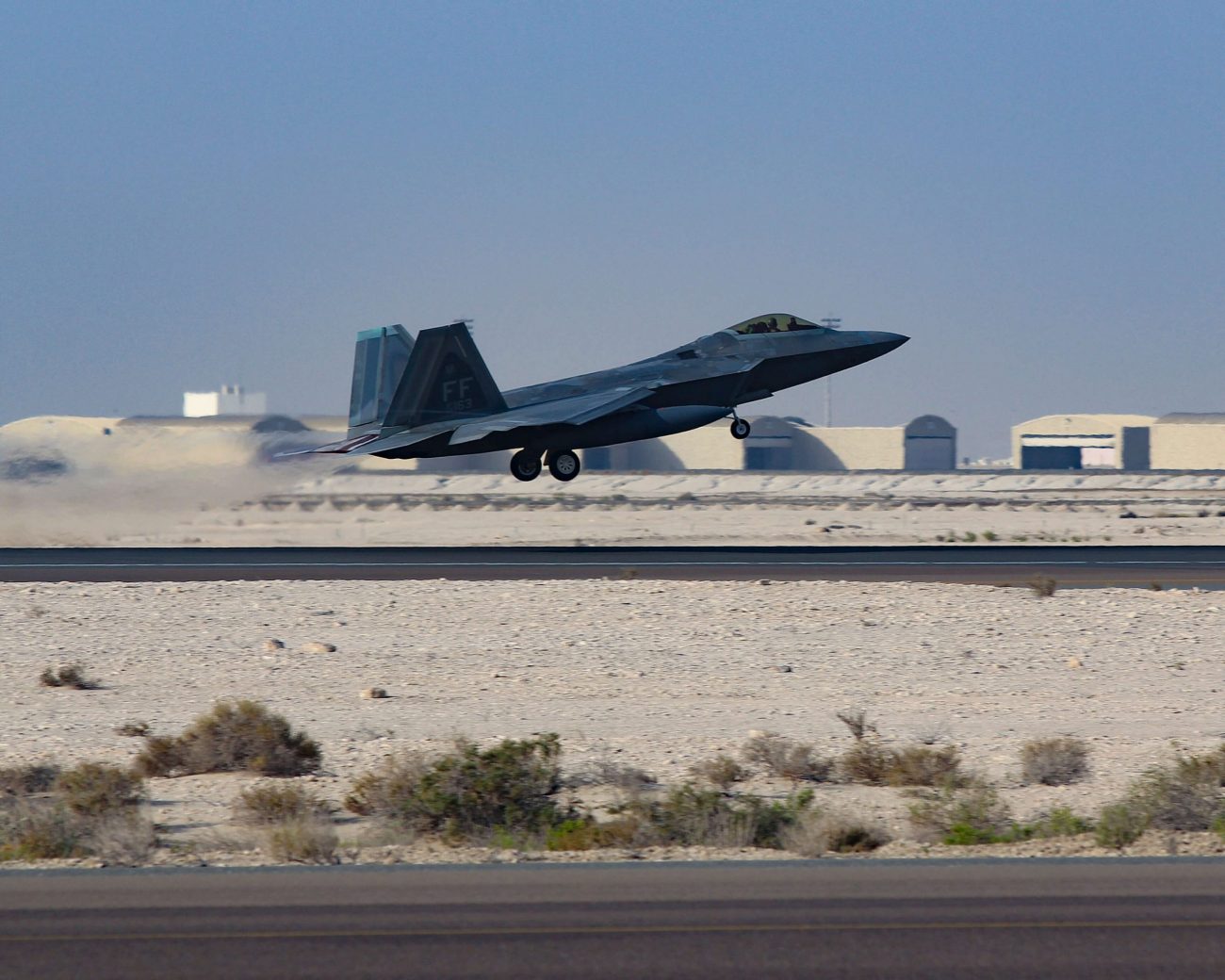 The display of force was intended to send a strategic message to potential enemies that the United States can deploy air power at any time and from any location. The demonstration marked a period of increased tensions with Russia following its attack on Ukraine.
"This recurring operation is designed to confirm the Canadian NORAD Region's capabilities to respond to both aircraft and cruise missiles threatening North America," said a NORAD news release. 
Launched from Eielson Air Force Base, a KC-135 from the Alaska National Guard's 168th Air Refueling Squadron flew south across the snow-covered Alaska Range to King Salmon, about 300 miles southwest of Anchorage. 
The tanker refueled F-22 Raptors from Joint Base Elmendorf-Richardson at the location. After fueling, the Raptors took off to practice intercepting two B-52 bombers from Barksdale Air Force Base, Louisiana, which were acting as adversary air throughout the exercise. 
A section of the F-22s stationed in Alaska remain on alert 24 hours a day, 365 days a year, providing the first line of defense against any Russian aviation assets that enter the Air Defense Identification Zone. 
Eielson's tankers assist with this mission, but they regularly also participate in other operations.
"Our competitors' offensive capabilities are rapidly increasing, and this includes their ability to operate in and through the Arctic," General Glen VanHerck (USAF), Commander, North American Aerospace Defense Command, said.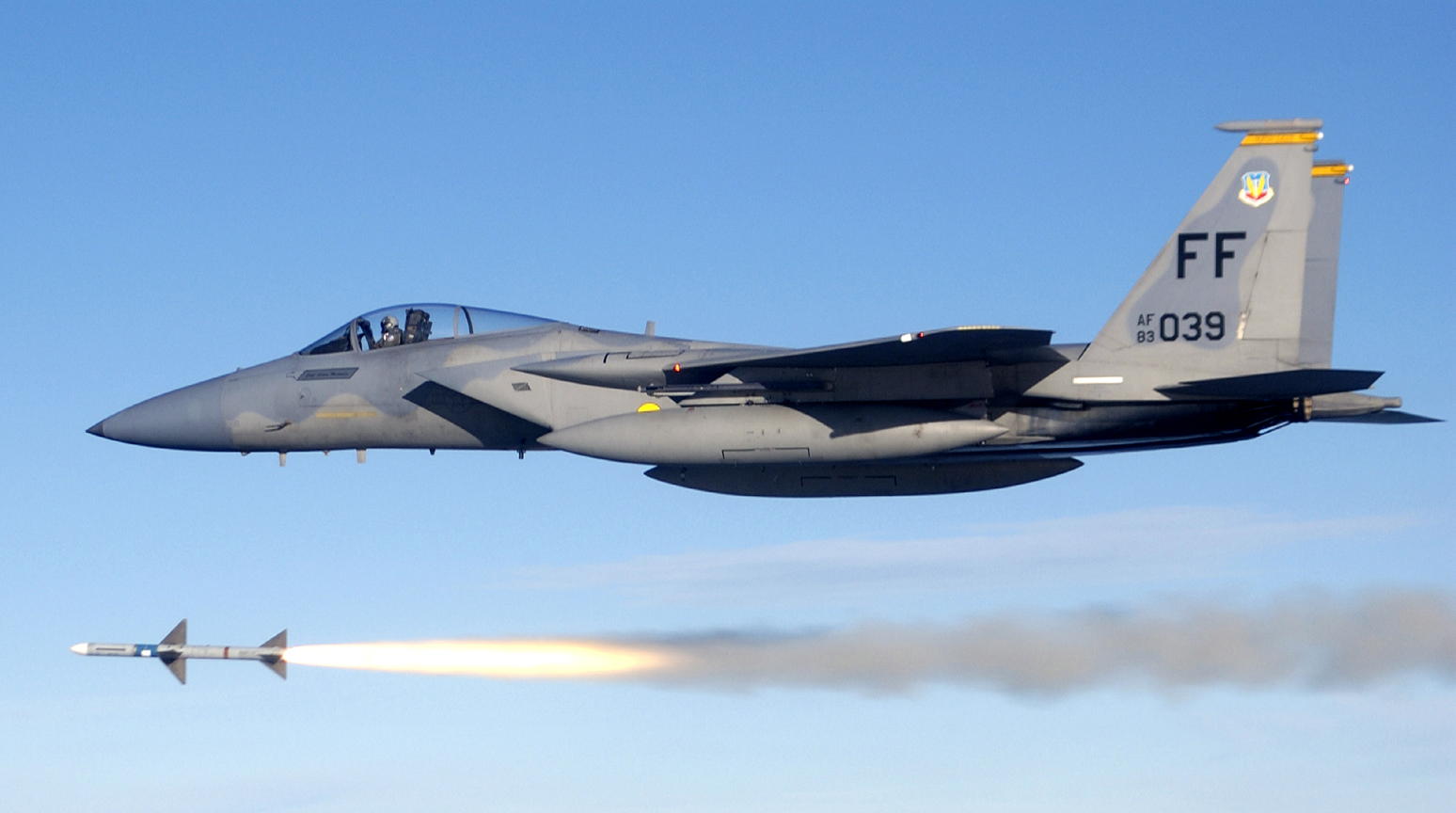 "Exercising with our allies and partners in the Arctic allows us to demonstrate our resiliency and to advance our operational capabilities that are critical for integrated deterrence and layered defense."
And Maj.-Gen. Eric Kenny, Commander, Canadian NORAD Region, said the operation has shown NORAD is ready to respond to any threat. This type of operation illustrates the ability of NORAD members to quickly create, deploy, and employ airpower to deter and, if necessary, defeat threats to North America.