Military experts in China have expressed serious concerns over the massive defense budget that the US government has proposed primarily aimed to boost its Indo-Pacific strategy and counter Beijing.
Last week, the Biden administration tabled its first defense budget highlighting its Pacific Deterrence Initiative. Earlier, Beijing had accused Washington of jeopardizing the peace and stability in the Taiwan Strait.
According to reports, Arleigh Burke-class guided-missile destroyer USS Curtis Wilbur had conducted what the US later termed a "routine Taiwan Strait transit". The incident had led to a war of words between China and the US.
The US' Pacific Deterrence Initiative has once again fuelled concerns among Chinese military analysts. Well-known TV commentator Song Zhongping stated that such measures are required to effectively safeguard China's national security, sovereignty and development interests.
State-owned Global Times quoted Song as saying that weapons better at stealth and secondary nuclear strikes should be China's priority to strengthen its sea-based nuclear deterrent.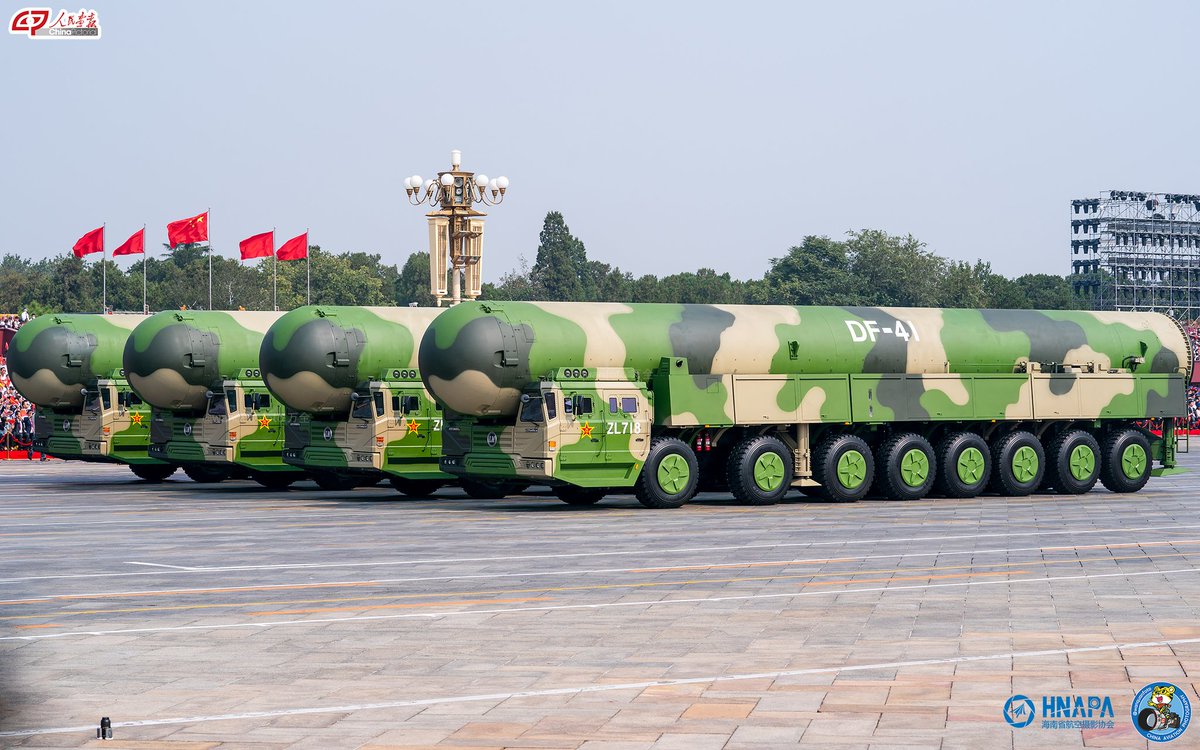 He was referring to the most advanced intercontinental ballistic missiles (ICBM), the DF-41. The DF-41 has the longest operational range among all Chinese ICBMs and many Chinese military experts have repeatedly urged it to increase its numbers.
Song also added that China can use its most advanced submarine-launched ballistic missile (SLBM) to successfully counter the rising US threats.
Recently, three PLA Navy warships – the Changzheng 18, the Dalian and the Hainan — were commissioned at a naval port in Sanya, Hainan province in south China. The Changzheng 18 has been identified as a likely Type 09IV nuclear-powered strategic ballistic missile submarine.
China's defense spending has been at around 1.3 percent of GDP, far below the average global level of 2.6 percent. The US remains the top military spender in the world with its defense budget allocation almost four times that of China. 
The US Defense Budget
The Biden administration has proposed a $715 billion budget aimed at developing its future warfare capabilities and modernizing the nuclear arsenal to counter China. It comprises investments in troop readiness, and the Pacific Deterrence Initiative to counter China's increasing military build-up in the region.
The budget, if approved by Congress, will be used to purchase ships, jets and will pay for maintenance and salaries. An additional $38 billion have also been kept for other defense-related programs at the Federal Bureau of Investigation, Department of Energy among other agencies.
The budget also aims at the future development and testing of hypersonic weapons and other "next-generation" weapons to effectively counter China and Russia.
The US Army has been allocated $174 billion, a drop of $1.5 billion from FY21; $207 billion for the Navy, a $4.6-billion rise; and $204 billion for the Air Force, a $8.8-billion hike.
The Air Force budget also includes funds for the Space Force, which have increased to $17.5 billion from $15.4 billion last financial year.
Pacific Deterrence Initiative
Last December, the US had come up with its Pacific Deterrence Initiative to counter China's increasing military build-up in the region. It is aimed at enhancing US preparedness in the region through procurement and deployment of radars, satellites, and missile systems.
Focusing on the Indo-Pacific, Washington is now looking forward to retiring A-10, F-15 and F-16 tactical aircraft and the decommissioning of Navy vessels to include four littoral combat ships and two cruisers.
The A-10 aircraft can provide close air support to ground troops and the KC-10 and KC-135 planes are part of the mid-air refueling fleet.
The Pentagon is expected to place a request for 85 Lockheed Martin F-35 stealth fighters, up from 79 that were sought in FY 21.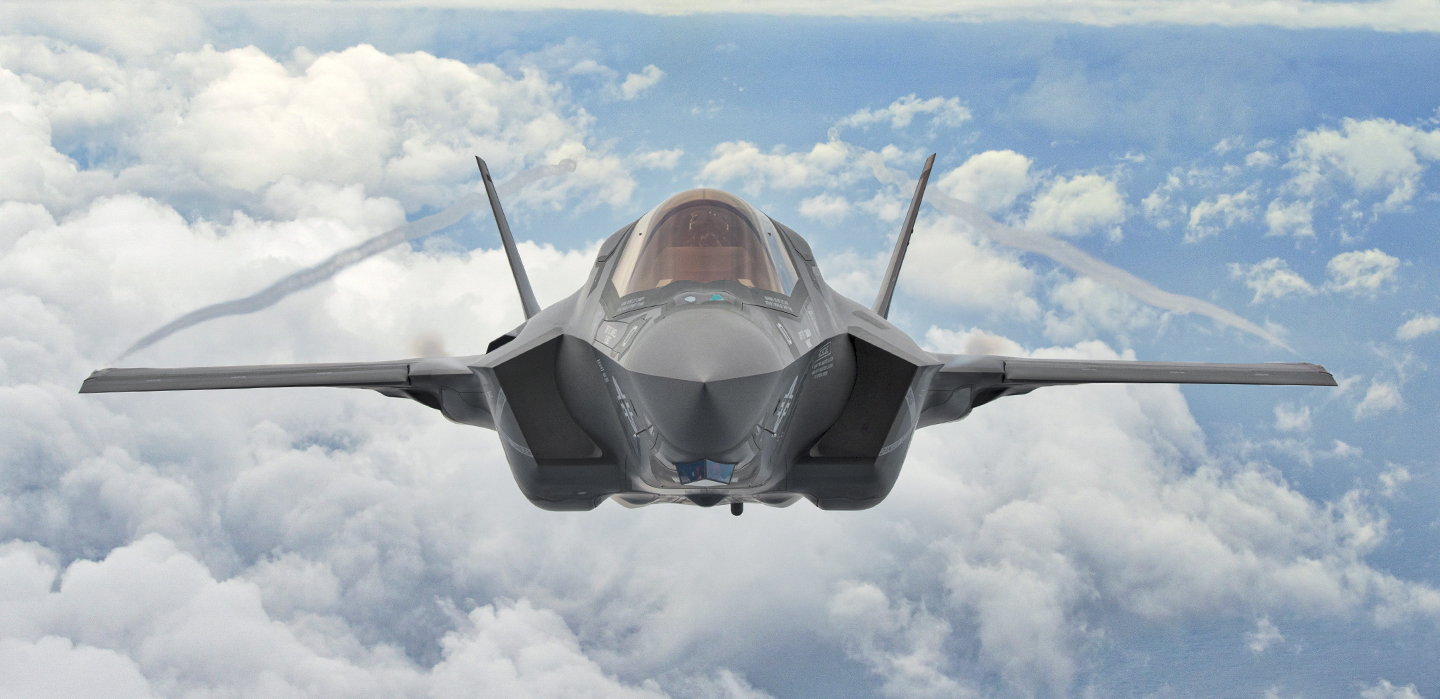 Funding will be substantially increased to improve the nuclear command and control of delivery platforms such as the Columbia Class nuclear submarine made by Huntington Ingalls Industries and General Dynamics, as well as the certification to carry nuclear bombs aboard the F-35 jet fighters.
China's Criticism
Through its Pacific Deterrence Initiative, the US may use spy satellites to conduct reconnaissance and intelligence gathering and aim for joint military operations with its allies. There is also speculation the US may use its allies and establish overseas military bases to deploy more radar systems.
However, Chinese military experts are of the opinion that the US will only have limited success in its Indo-Pacific strategy, as far as India's role is concerned.
Interestingly, a day before the presentation of the defense budget, US Secretary of Defence Llyod Austin met India's Minister of External Affairs, S. Jaishankar.
Chinese experts believe that as an ally of the US, India will buy more American armaments, will have more military drills, and increase its cooperation in military intelligence sharing.
However, according to Song, even though India may be willing to expand its military cooperation with the US, it may not allow the establishment of US military bases on its soil.
Noting India's insistence on its independent foreign policy, India may not also allow the deployment of US weapons and radars on its soil, as it may be taken to undermine the country's sovereignty.
Not only India but according to Chinese experts, many of the US allies in the region will also develop cold feet on joining the US's Indo-Pacific strategy. South Korea has witnessed increasing protests against US military presence in the country, and China is certain that Seoul will not endanger its relation with Beijing for Washington.
China identifies Australia as the only US ally in its Indo-Pacific Strategy. Zhang Junshe, a senior research fellow at the PLA Naval Military Studies, stated that Australia in all probability will allow the US to deploy more military equipment on Australian soil.
However, Zhang noted, this will make Australia a possible target in any future military conflicts in the region.